It is undoubtedly a Ferragamo moment showcased during the just wrapped spring summer 2016 Milan Fashion Week, where the label has presented its latest collection. However it seems as the new designs rolled out onto the runway as a head turning change in the houses direction was presented. The suits are still crisp and sharp, yet this smooth transaction calls upon a new audience. One which is younger and for who the refreshing direction is more than appealing. Creative director Massimiliano Giornetti exhibited how a house as traditional as Salvatore Ferragamo could prepare a collection elegant as well as young.
Jacob Morton one of our D'SCENE magazine cover boys had the honor to open the runway, and Giornetti was quick to show the must have item of the season. Perhaps a trend-report signal, the bomber jacket which dominated the runways opened up with a Ferragamo interpretation. Hardly repeated afterwards the jacket was a splendid match to the elegant stripey trousers.
Personality, a convergence of signs. Eclecticism, an instinct. Lightness, an approach. For the Salvatore Ferragamo Spring Summer 2016 collection, Massimiliano Giornetti develops a concept of clashing rhythms. He shapes a style centred on refined imbalance and designed with idiosyncratic combinations and individual gestures. Sharp graphics and luxurious materials compliment abstract geometrics and organic textures, where aplomb and nonchalance merge into a perfectly balanced symphony of eclecticism. The collection is designed by autonomous units but the overall aesthetic is the result of the instinctive combination of several factors to emphasize an enlightened carefree attitude. The soft, mellow colour palette merges dissonances into rhythmic harmony: brown, khaki, ochre and beige are heightened by splashes of turquoise, pink and cactus green. Black is the recurrent link that blends and mellows the palette. – from Salvatore Ferragamo
The colour palette was far from monochrome, yet it reminisced of the summer's sun-setting hours, with its warmth it could even come as an early fall. The very same nuances are with ease making a slew of pieces timelessly elegant.
After the Milanese runway the Ferragamo man looking for a power suit was not let down, still that younger generation closely following the runways on instagram or snapchat will for a fact have a lengthy list after this collection.
Continue below for almost forty new looks: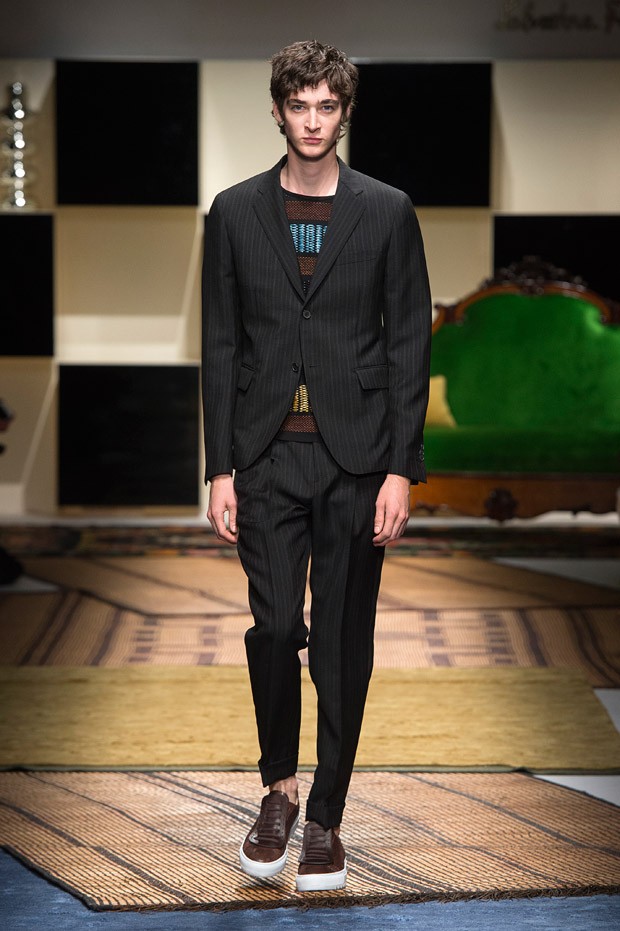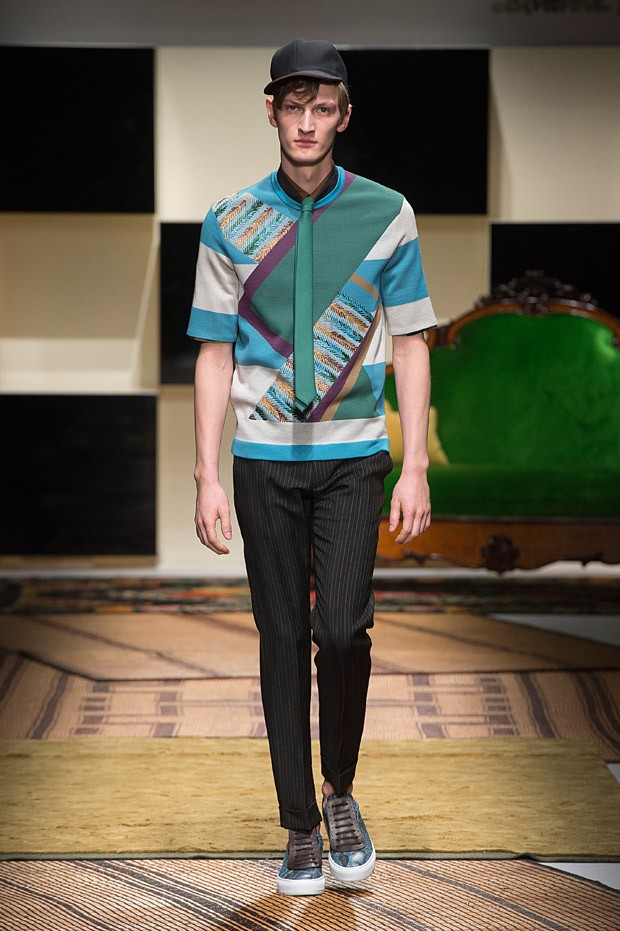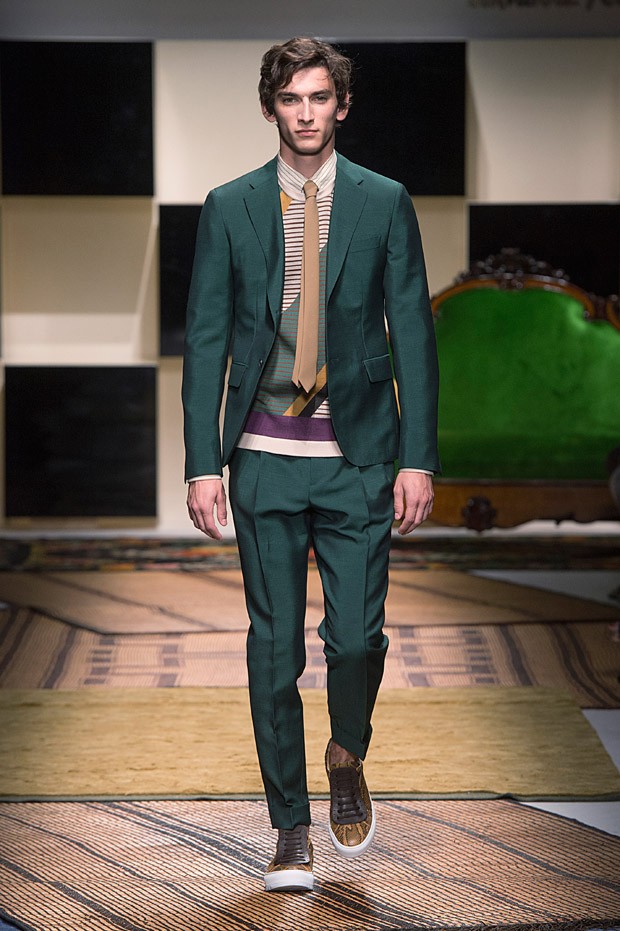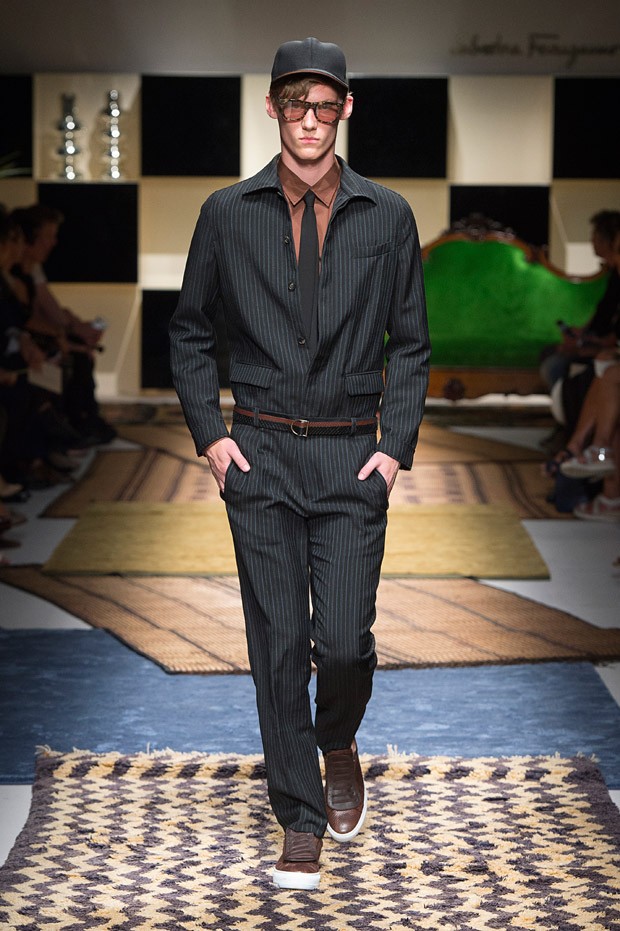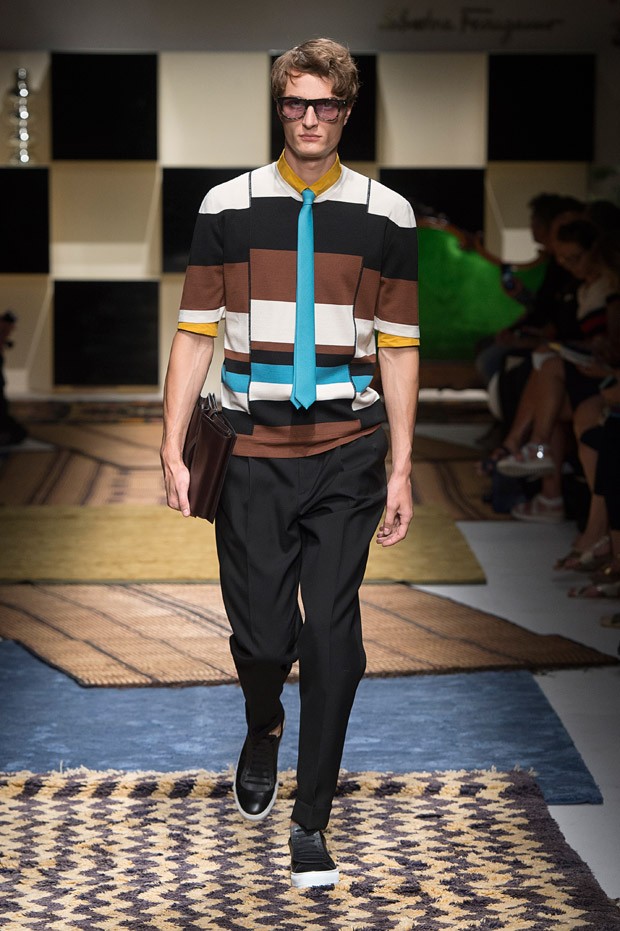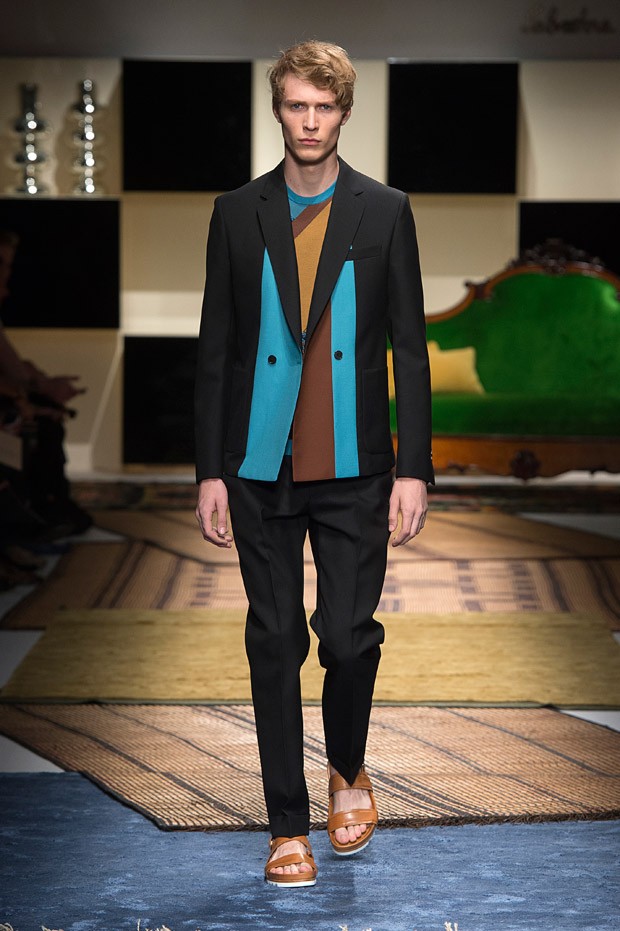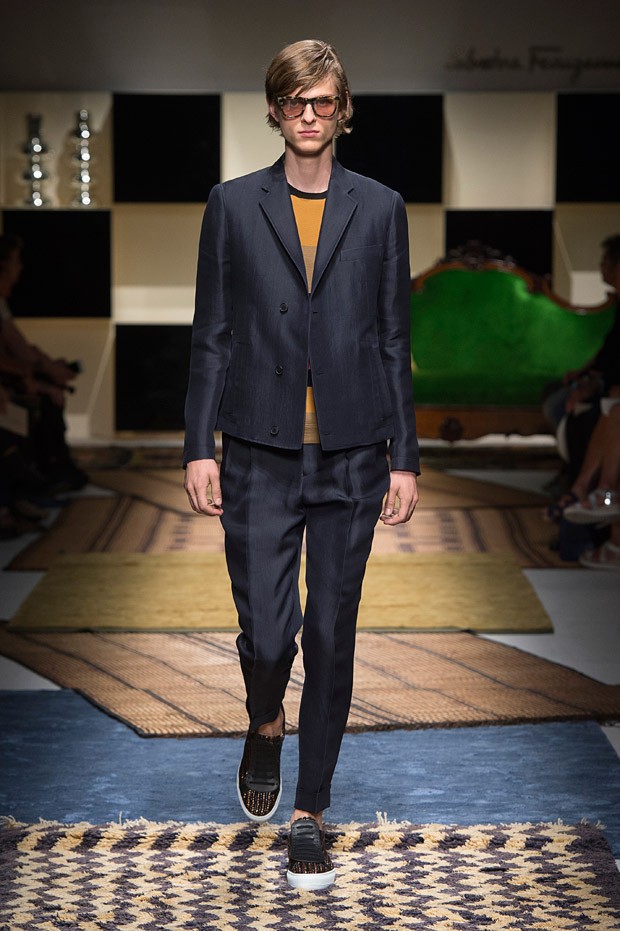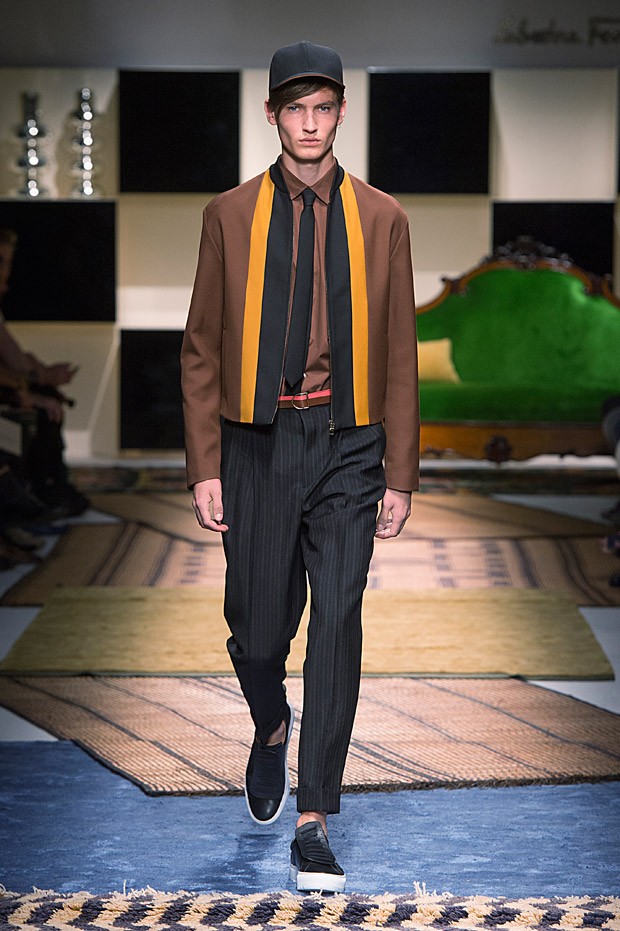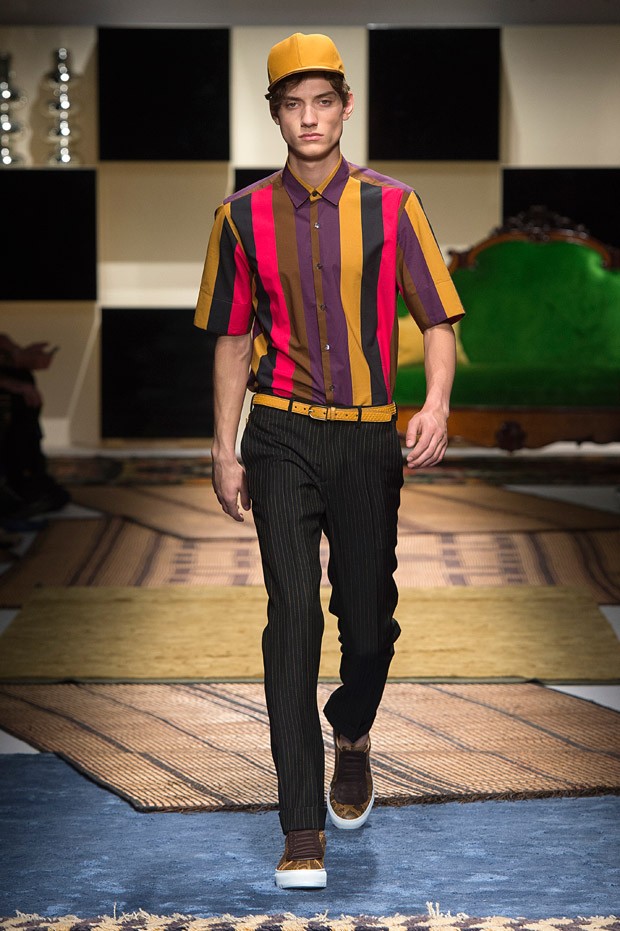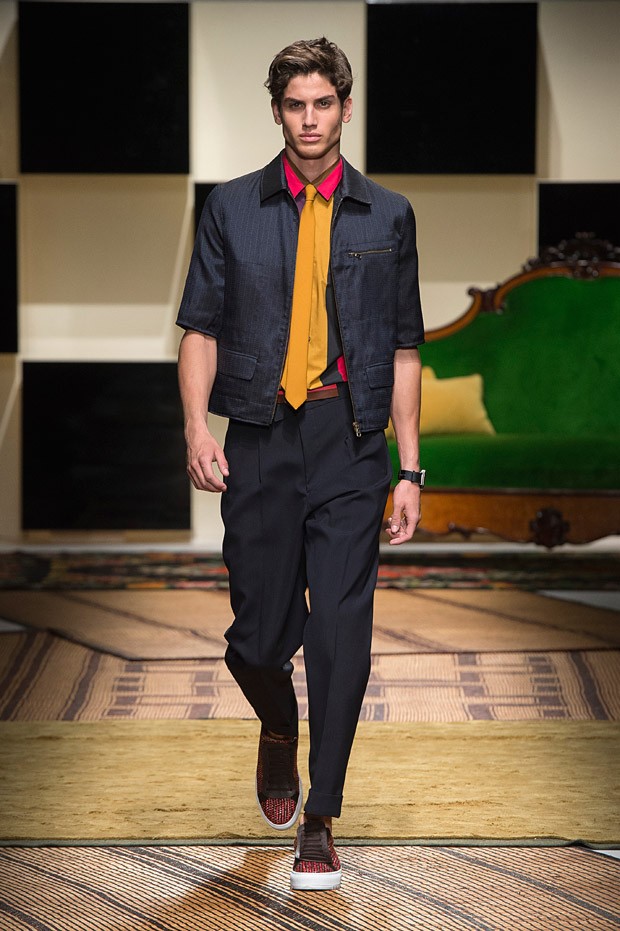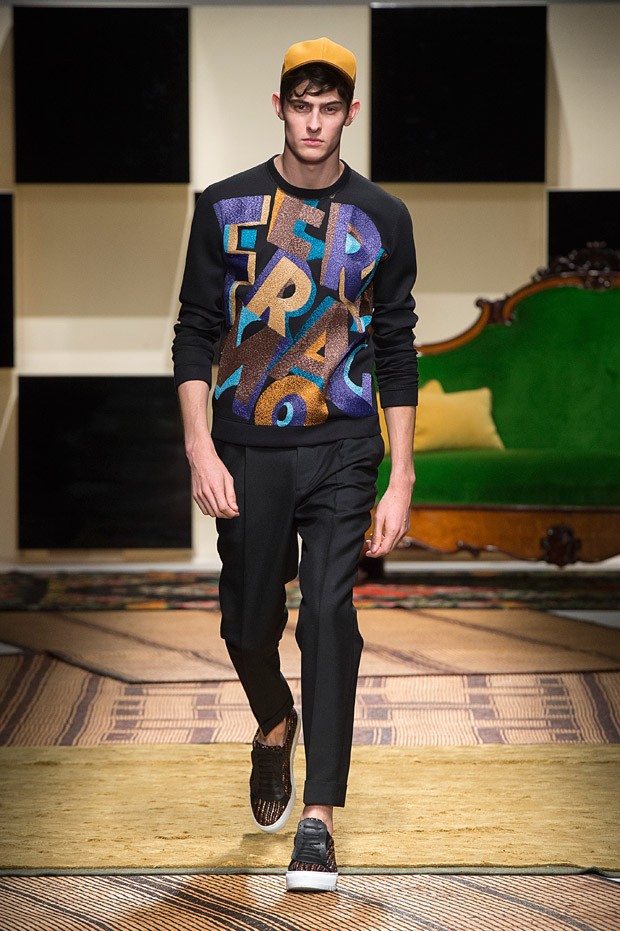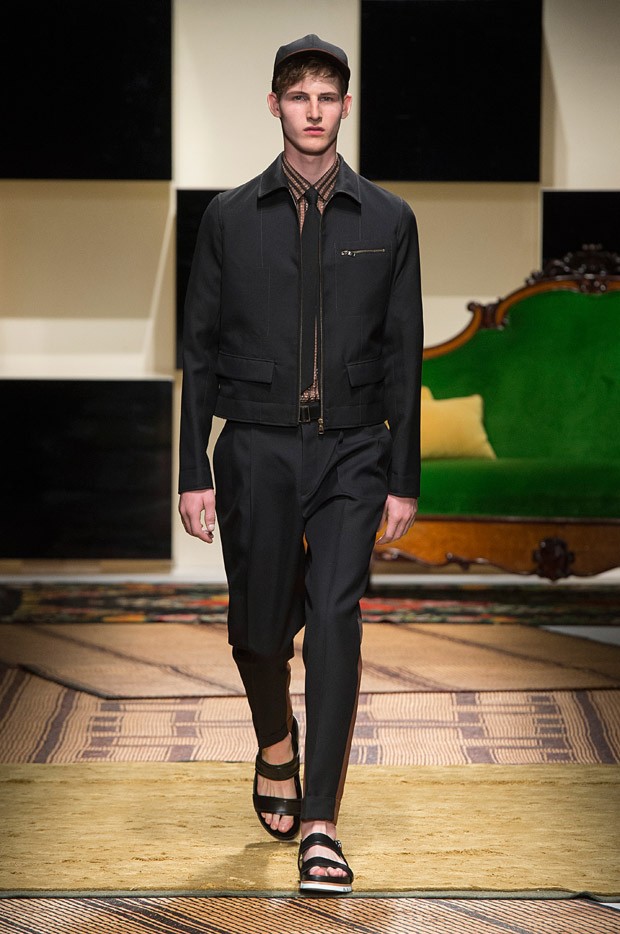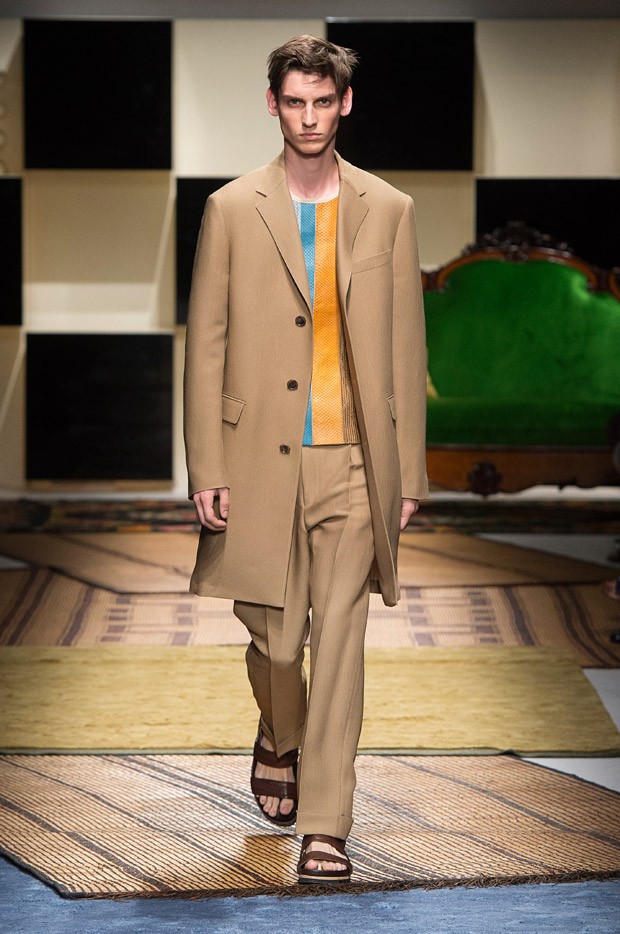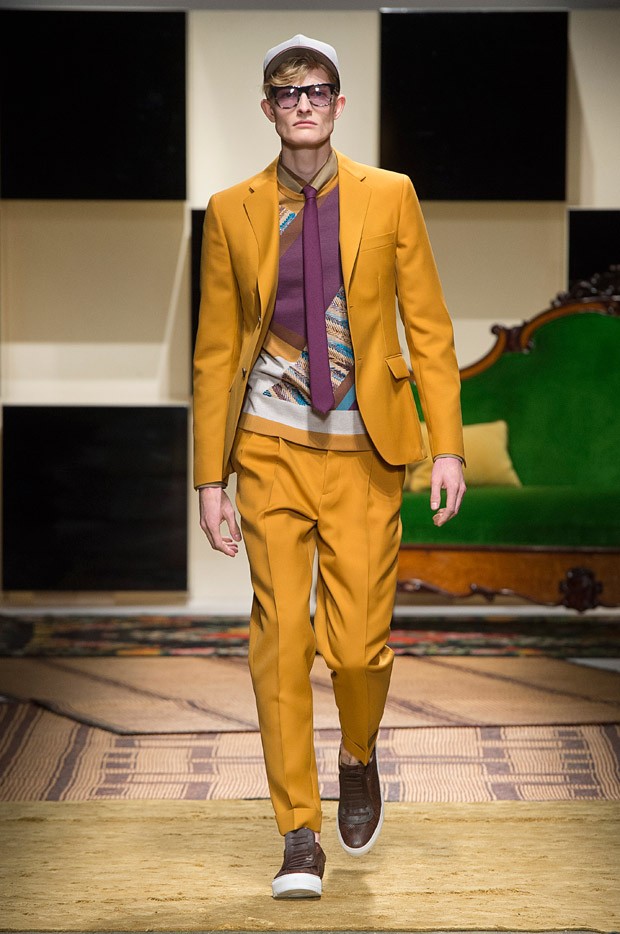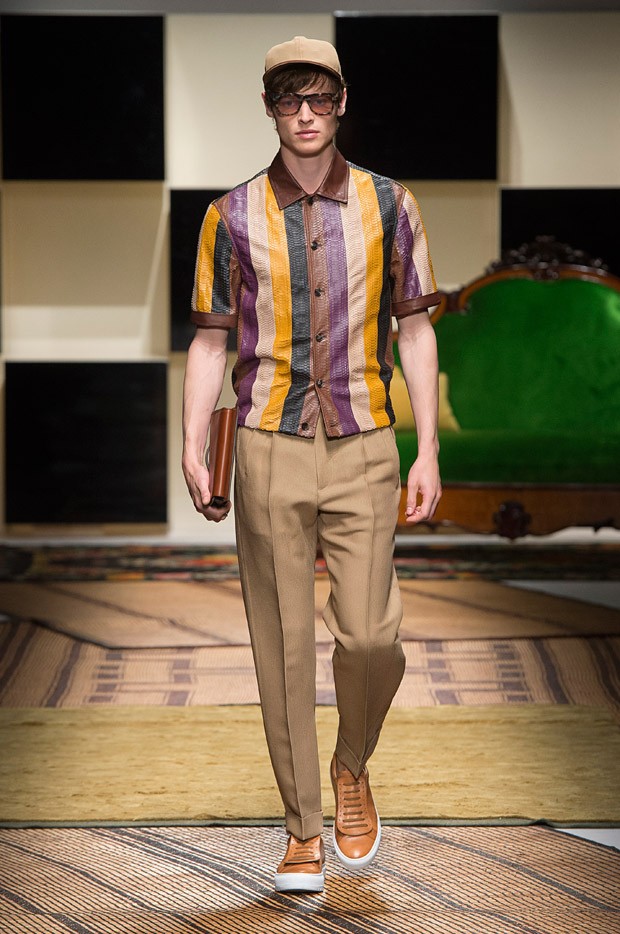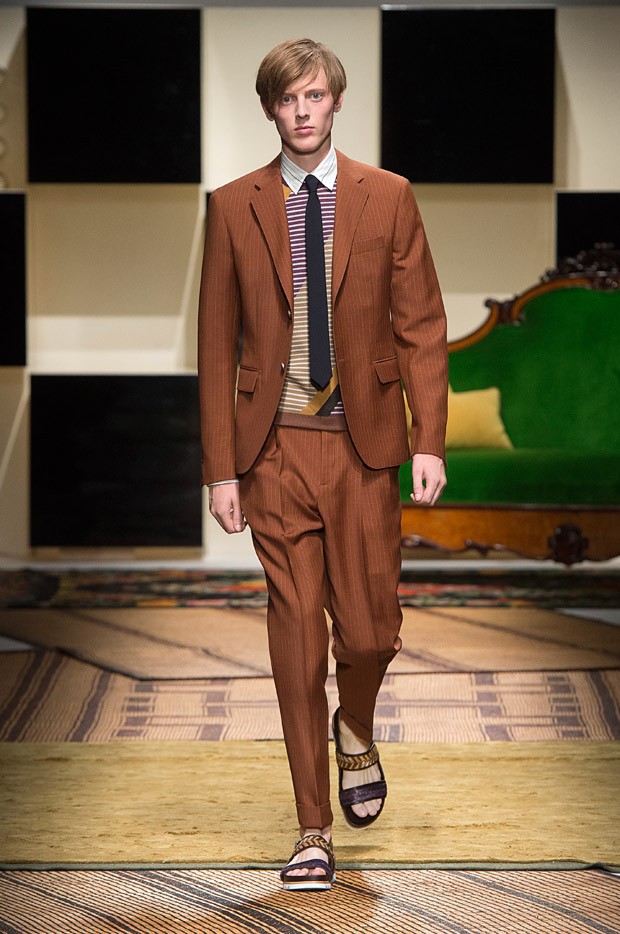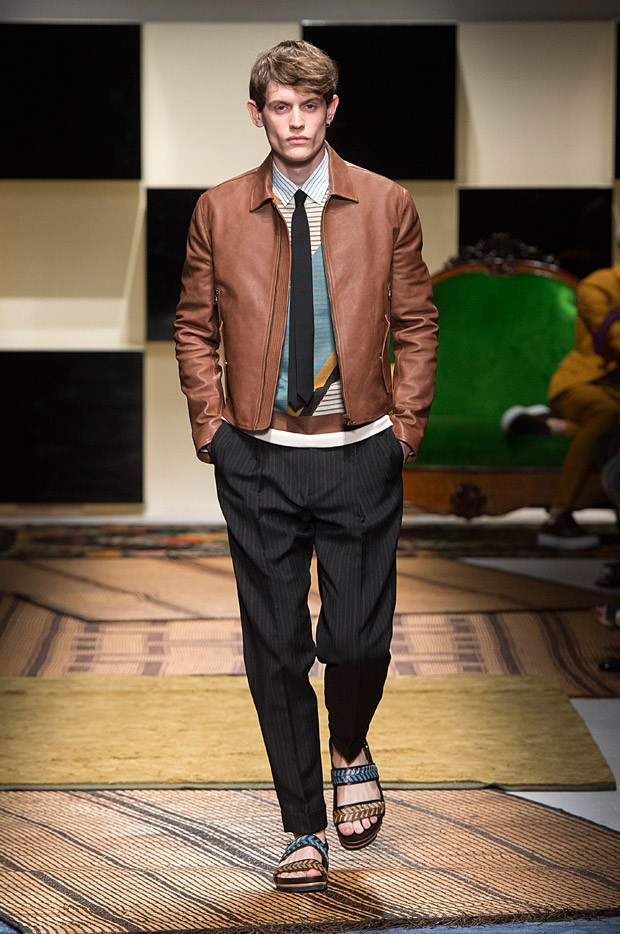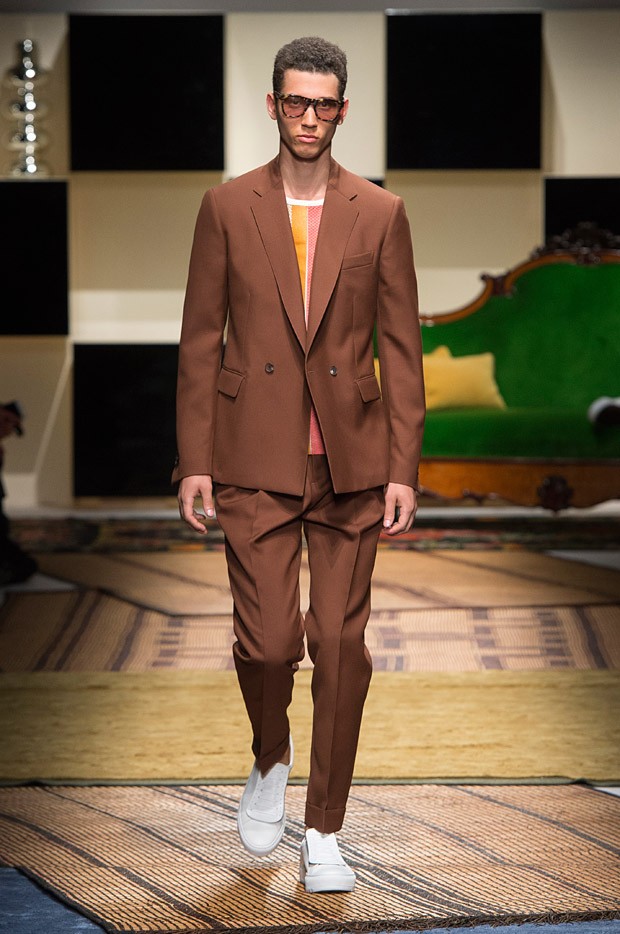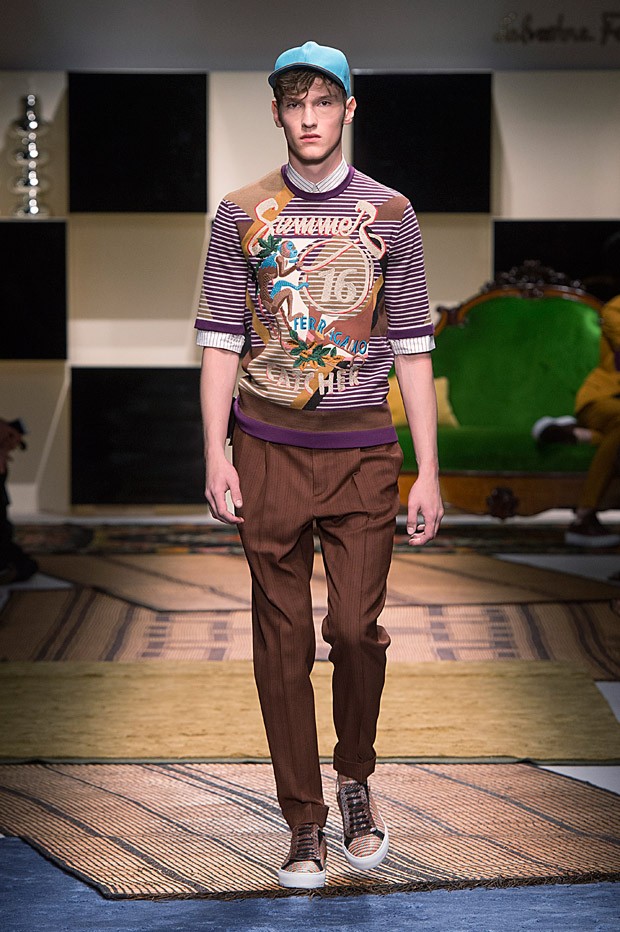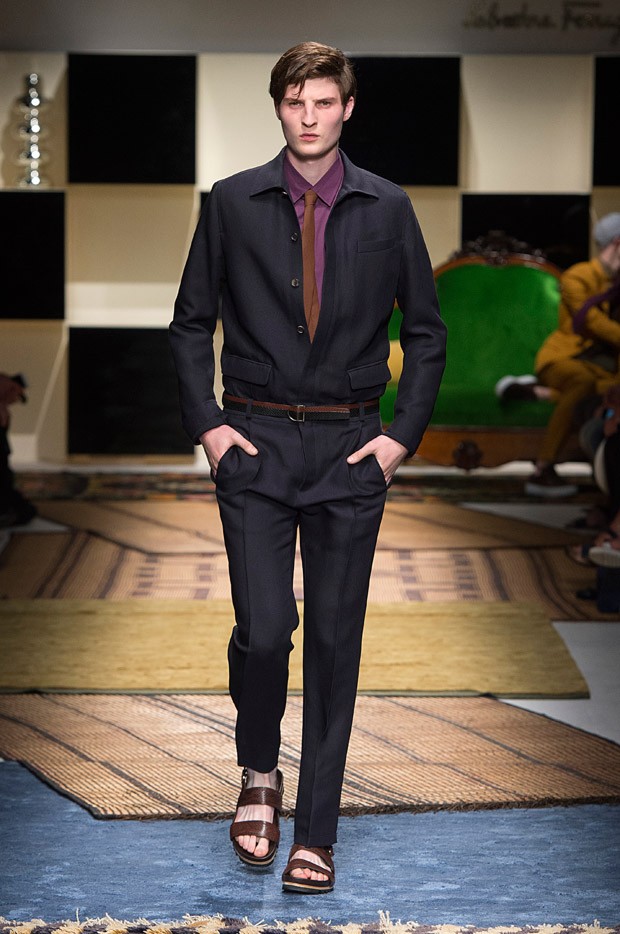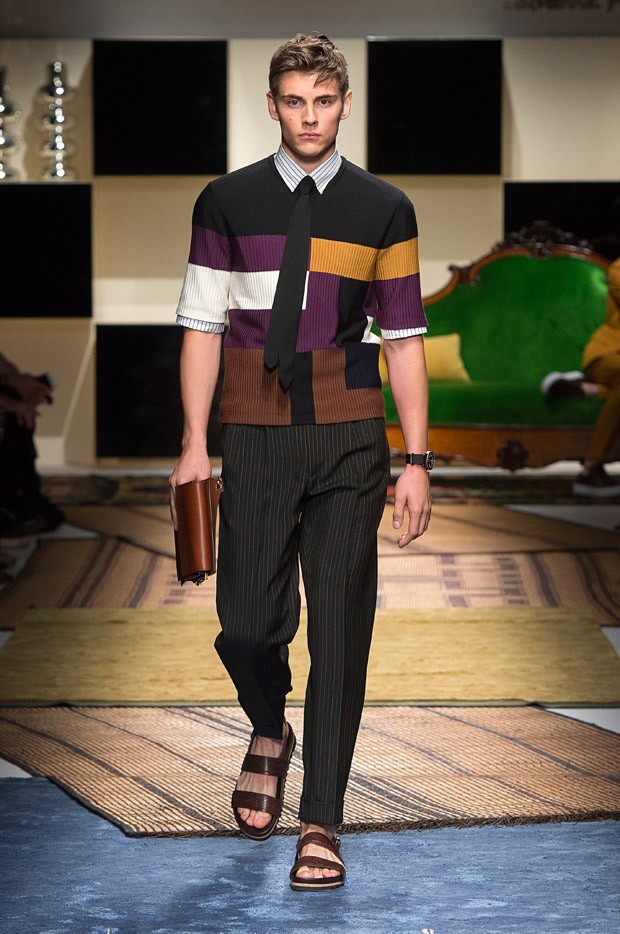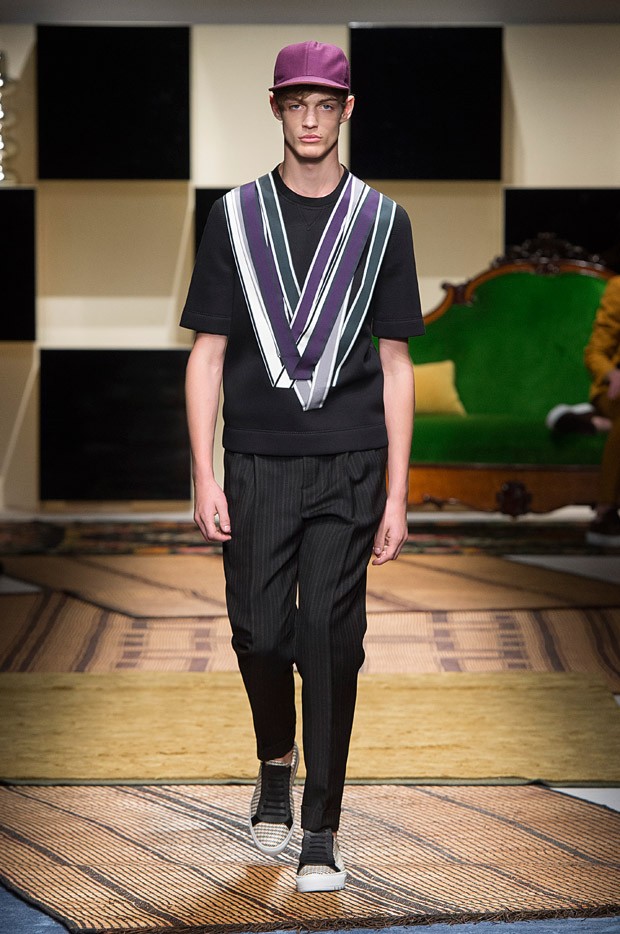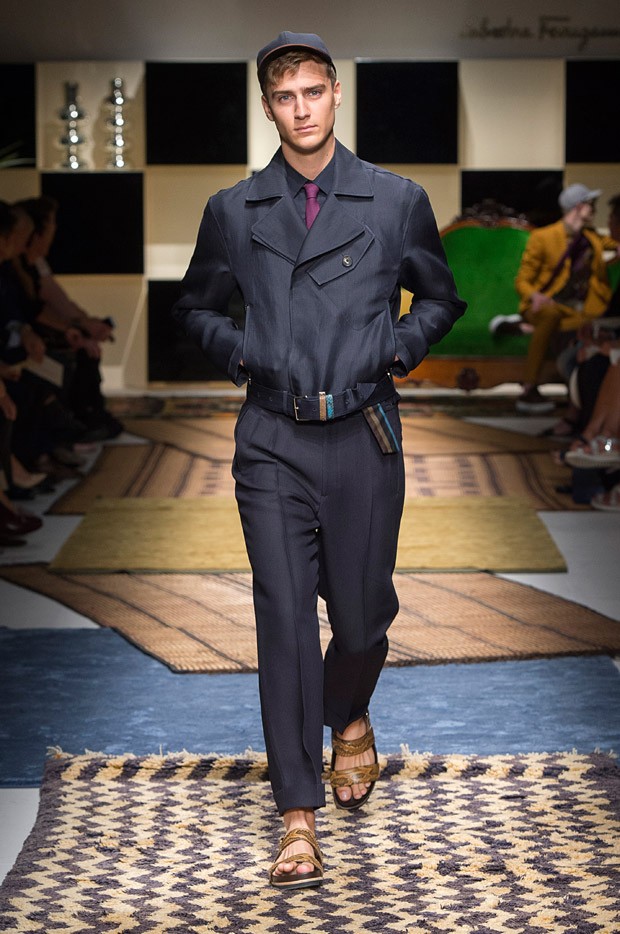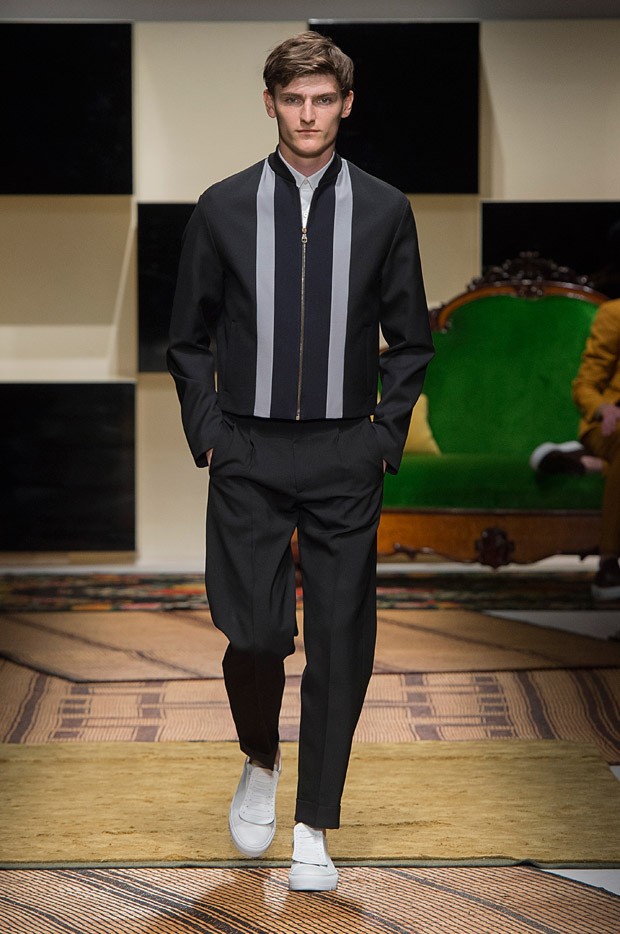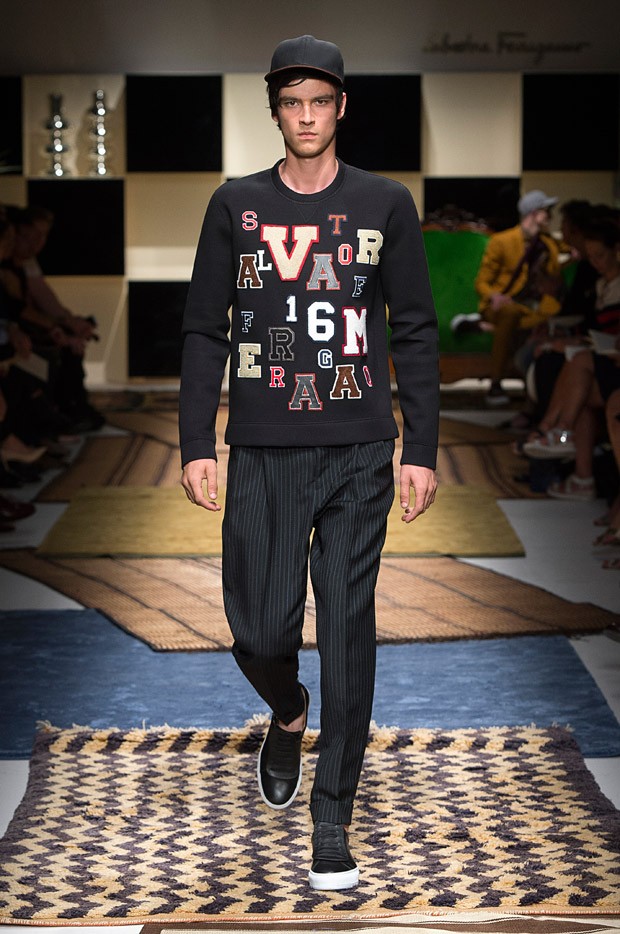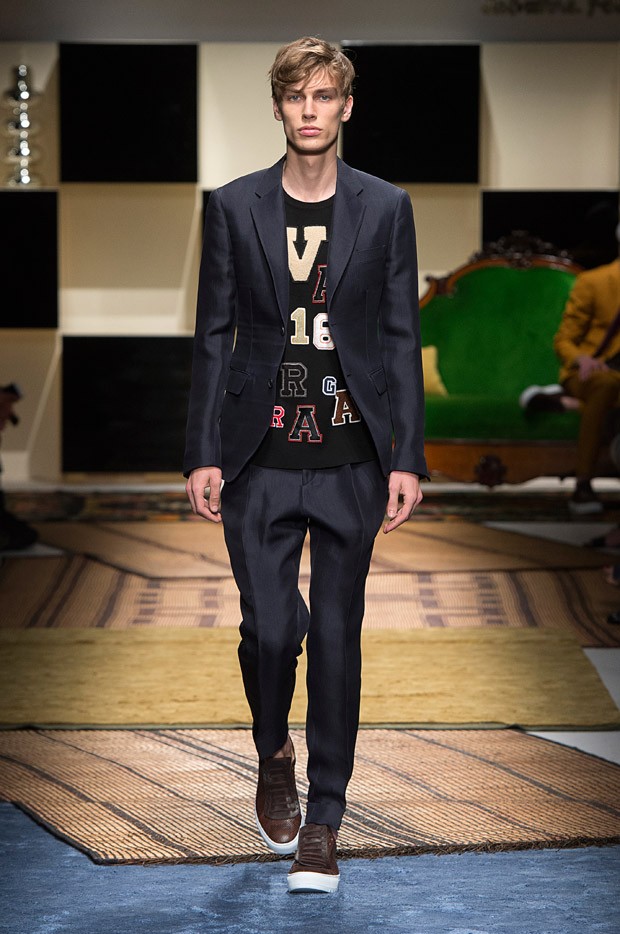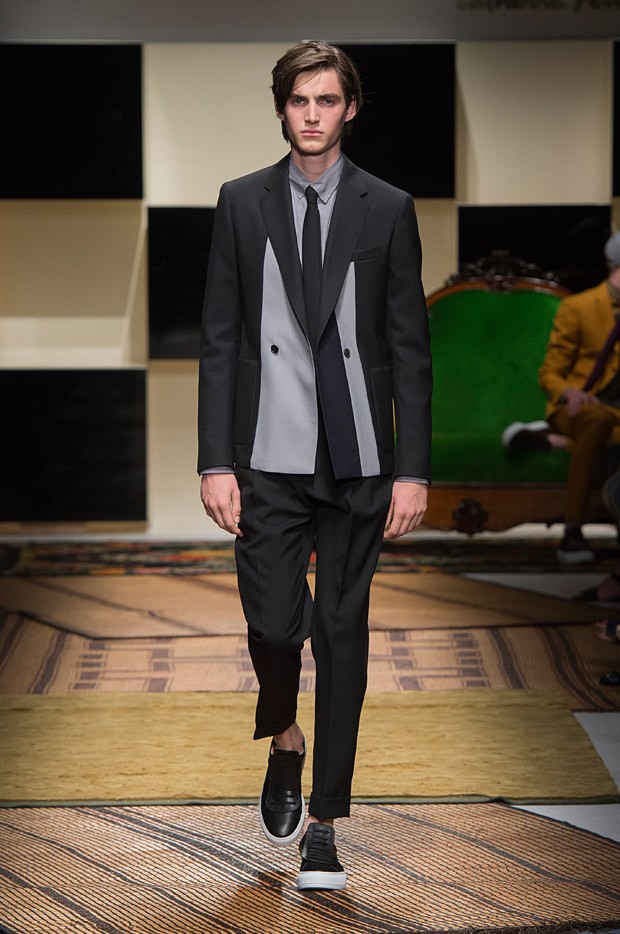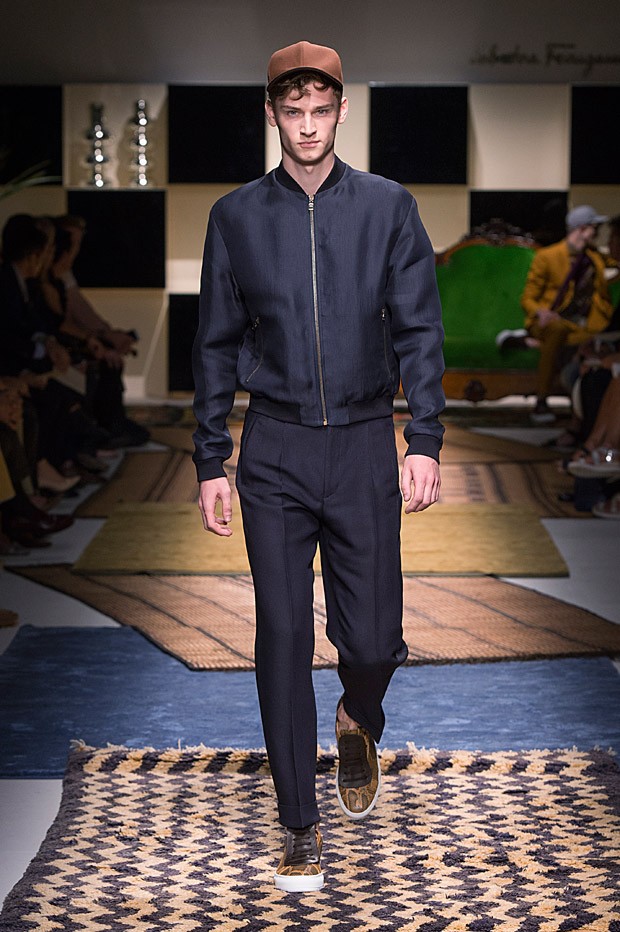 Review Zarko Davinic @designscene
Official Ferragamo web page: www.ferragamo.com