Saskia De Brauw for MISSONI Fall Winter 2015
Missoni shares the eye-catching new images from their Fall Winter 2015 campaign starring supermodel Saskia De Brauw masterfully lensed by artist and photographer Viviane Sassen.
A play on surfaces, veining, variations and tonal contrasts. An interweaving of reality and trompel'oeil, interior design and fashion, marble and knit. Missoni's new advertising campaign translates the themes, materials and forms of the Winter 2015 collection. Every picture is transformed into an all-encompassing vision that involves and shapes backgrounds and figures-A continuum of marbled patterns, stripes and streaks that forms the backdrop. It stretches onto tight dresses, oversized jackets and bodysuits, and from rough or polished stones to knitted jacquards and featherlight printed jerseys that overtake the space, wrapping the body, adorning the skin like a tattoo. Declined Marble is made into various weights, thicknesses and consistencies; framed in wood. Thick as stone slabs. Thin as sheets of paper. And as elastic, tight to the body and weightless as knit or jersey. Gathered from natural landscape andreproduced in trompe-l'oeil versions, it evokes the patterns, geometries and studied asymmetries of the Eighties Postmodernist artist Richard Artschwager, enlarged and off-scale. – from Missoni.
For more of the striking session and a behind the scenes video continue after the jump: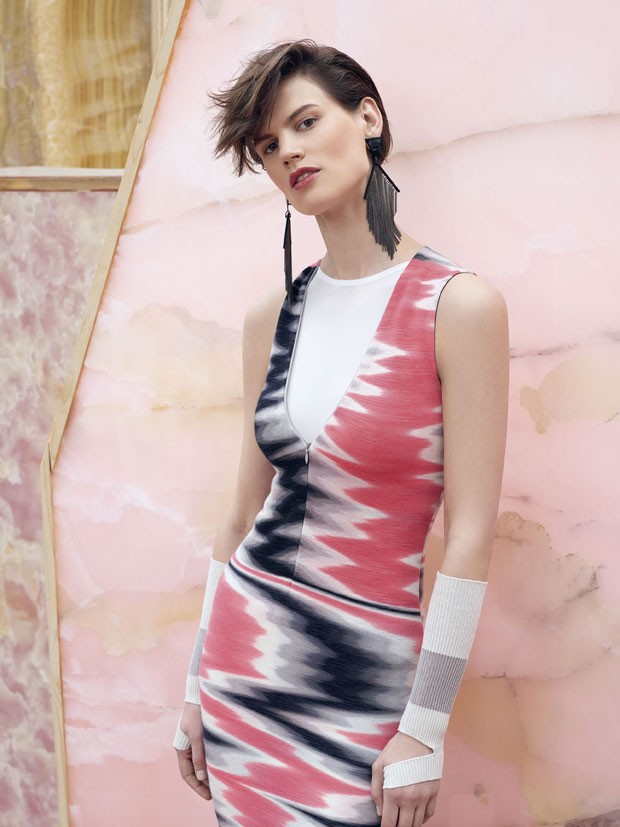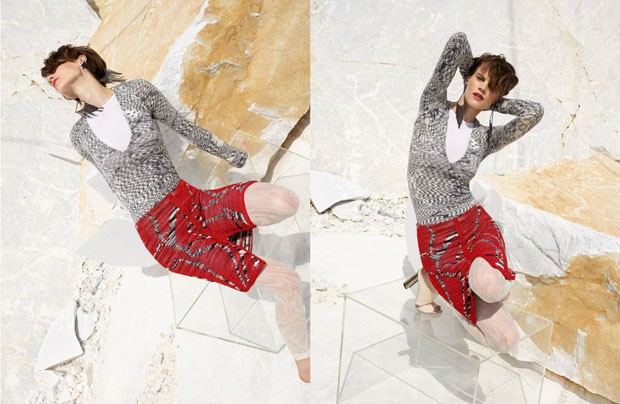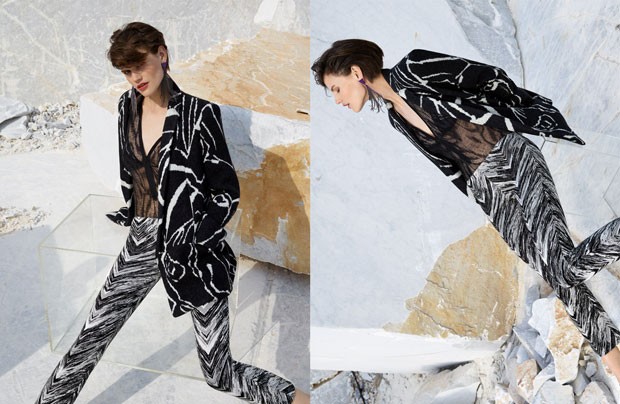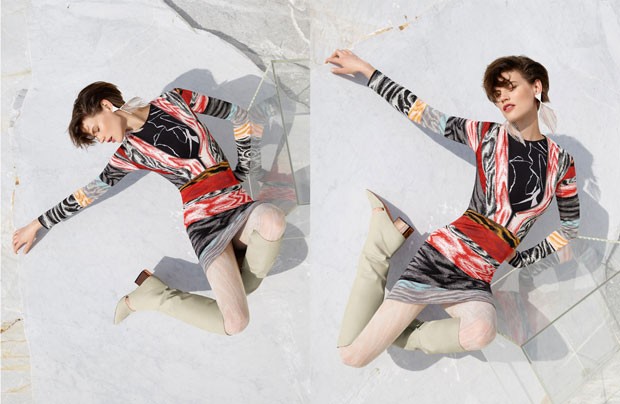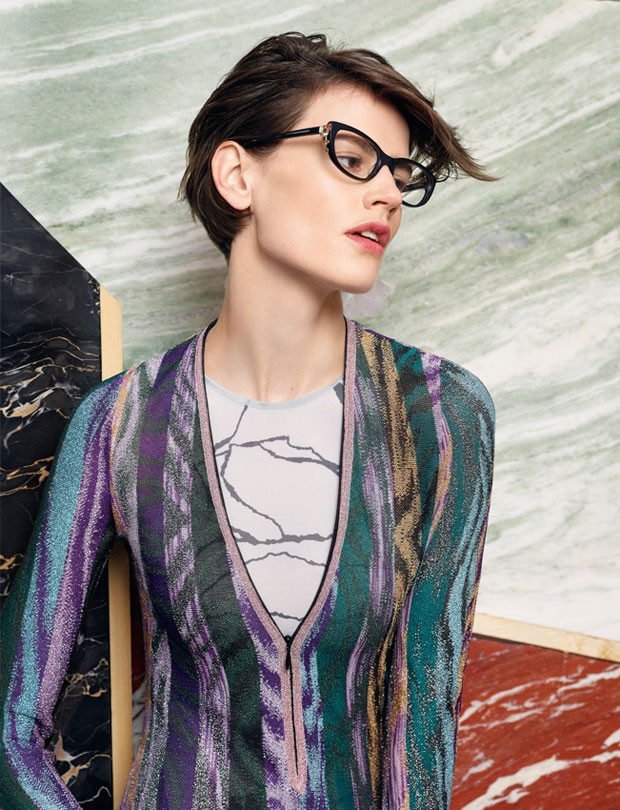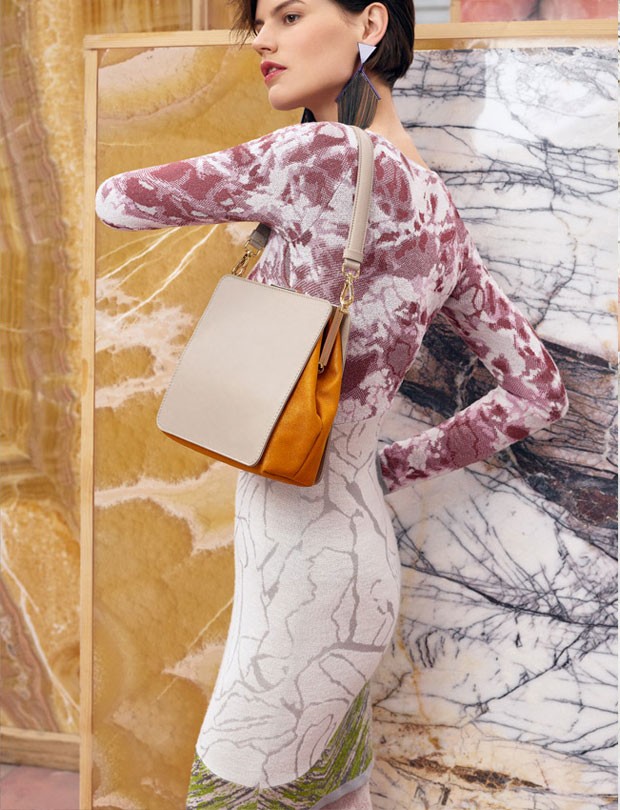 Photography: Viviane Sassen
Marble Plates: Mathias Augustyniak
Creative Direction: M/M (Paris)
Stylist: Vanessa Reid
Stylist: Stephen Mann
Video: Jason Last and Jaime Rubiano
Music: TĀLĀ – "The Duchess" (Hugo Chegwin, Harry Craze, Jasmin Tadjiky)
Per gentile concessione di: SM Publishing (Italy) Srl
Model: Saskia De Brauw
Model: Roch Barbot
Discover the full women's collection on DESIGN SCENE
All images courtesy of Missoni
OFFICIAL WEB PAGE – MISSONI.com