Work of editor Diana Vreeland has helped shape the direction of truly legendary fashion photographers, it all started with her 26 years at Harper's BAZAAR. Today her grandson Alexander Vreeland who himself has work for almost three decades in the fashion industry is talking about Ms Vreelands years at BAZAAR in Diana Vreeland: The Modern Woman, The Bazaar Years 1936 – 1962 (on the shelves from October 15th – Pre-Order Your Copy
).
See below some of Diana Vreeland's most memorable images captured in her time as fashion editor of Harper's Bazaar. To inspire you along with the images we added up some of our favorite Vreeland quotes!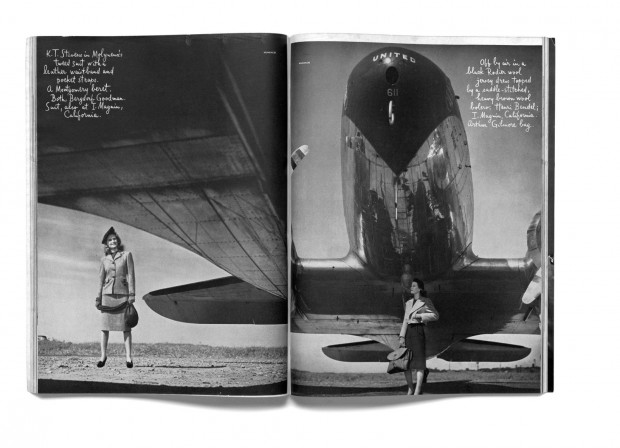 #01 – War time Bazaar still kept its glamour, here's actress K.T. Stevens shot with the revolutionary United Airlines jetliner for BAZAAR's 1944 issue.
"You gotta have style. It helps you get down the stairs. It helps you get up in the morning. It's a way of life. Without it, you're nobody."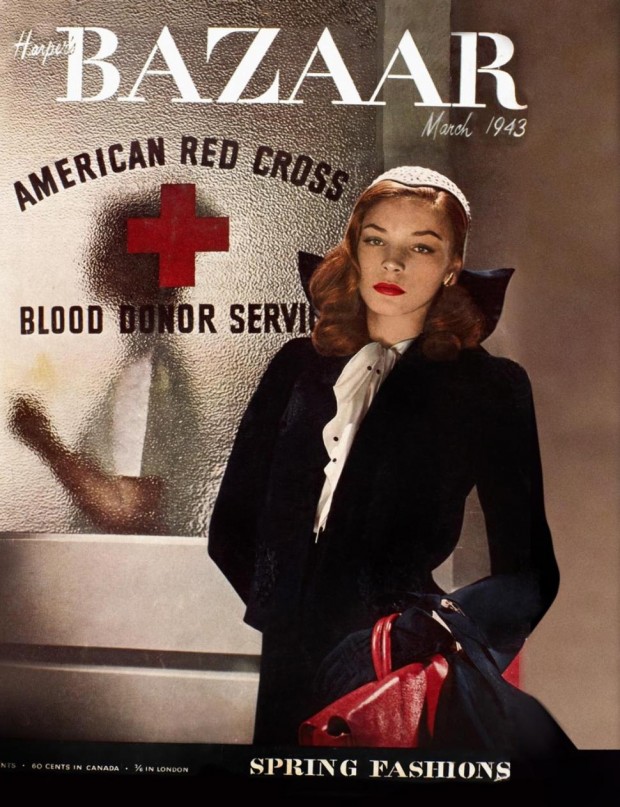 #02 Legendary Lauren Bacall became a fashion icon thanks to Ms Vreeland herself, her major moment the 1943 cover of Bazaar appealing for blood donation during WWII at the same time.
"The best time to leave a party is when the party's just beginning. There's no drink that kills except the drink that you didn't want to take, as the saying goes, and there's no hour that kills except the hour you stayed after you wanted to go home."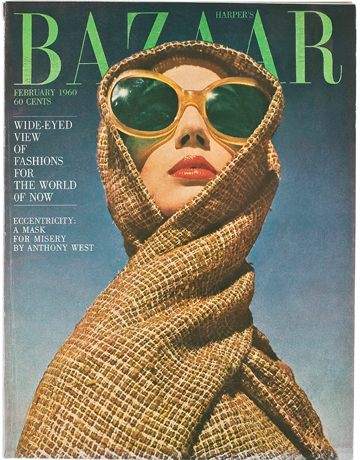 #03 Perfect fit, Richard Avedon and Vreeland creating this showstopping cover of Harper's Bazaar in 1960.
"In my leisure time I appear rather… impractical. But I do think that I've made a practical woman out of myself. You can't have worked the number of years I have, through hell or high water, without being basically practical."
#04 War days are long gone and Audrey Hepburn is settling into her Fashion ICON stature with a cover of Bazaar's April 1956 edition. Don't wanna take a break? Ms Vreeland advises against it in the quote below:
"Still, my dream in life is to come home and think of absolutely nothing. After all, you can't think all the time."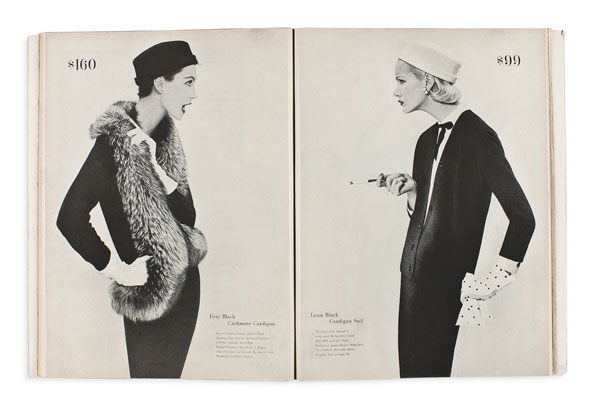 #05 A tear from the pages, smoking was still glamorous. Vreeland also ahd a few motherly advises:
"Why don't you…Rinse your blond child's hair in dead champagne to keep it gold, as they do in France?"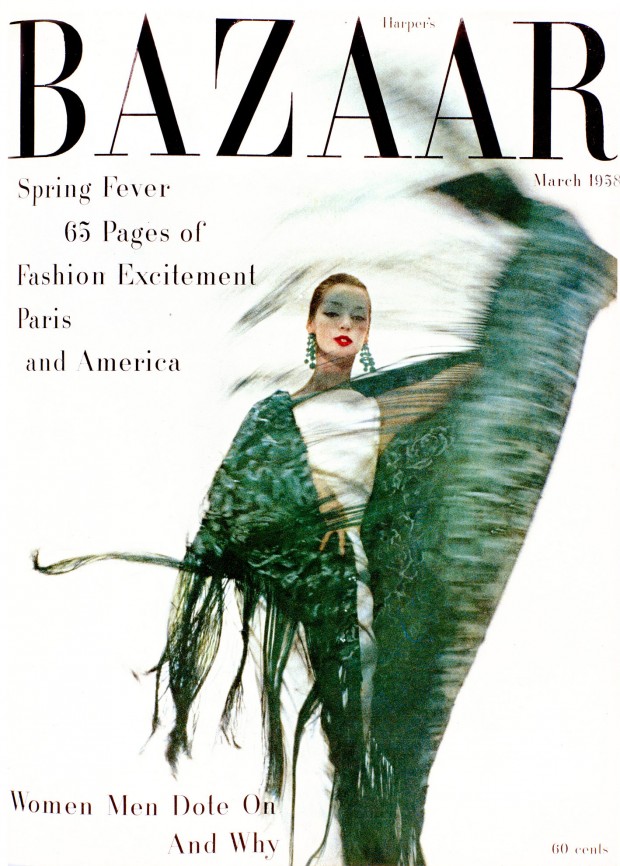 #06 Fashion Photography got a bit more exciting with the March 1958 issues of Bazaar. Style advise anyone?


Have two pairs of day shoes exactly alike, except that one pair has thin rubber soles for damp days? Any cobbler can put these on.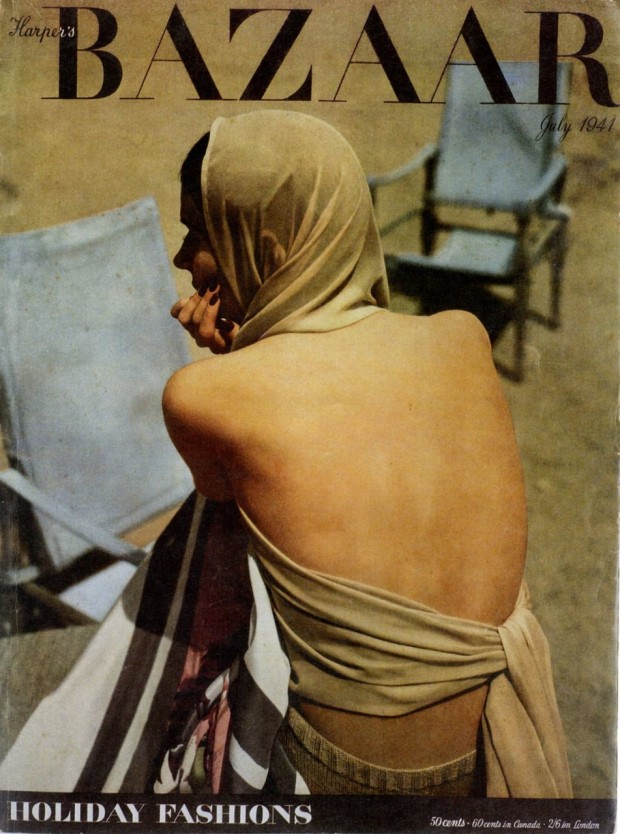 #07 Vreeland Loved to travel, the cover itself shot in July of 1941 already has us packing to Egypt. Sadly that year was not really time for holidays. More style tips can never hurt:
Find one dress that you like and have it copied many times? You will be much more successful than if you try to produce the same effects each evening.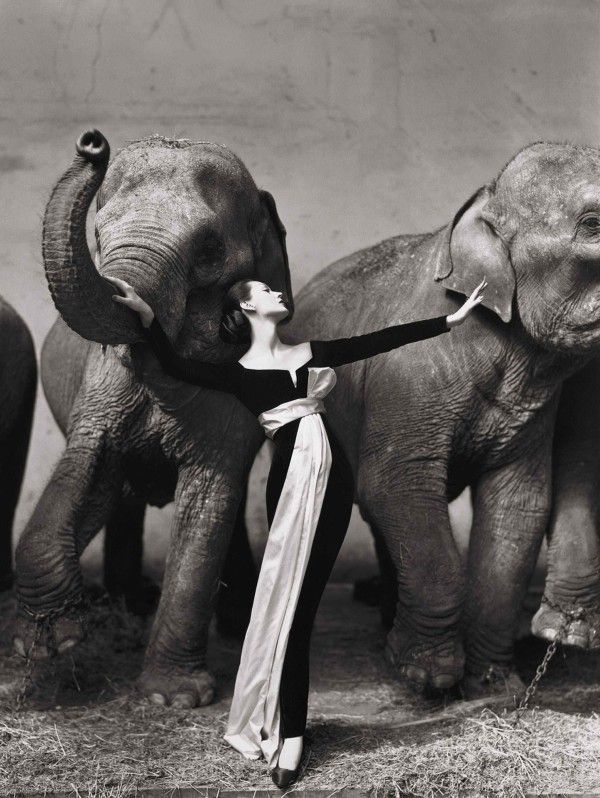 #08 The legendary elephants image was photographed for the 1955 issue of Bazaar by the one and only Richard Avedon? Evoking the love for travel by Ms Vreeland. Therefore beds and China were a perfect mix:
Have your bed made in China—the most beautiful bed imaginable, the head board and spread of yellow satin embroidered in butterflies, alighting and flying, in every size and in exquisite colors?
#09 It is March 1959, imagine a cover like this today? More parenting tips:
Paint a map of the world on all four walls of your boys' nursery so they won't grow up with a provincial point of view?
#10
This amazing Avedon image is today selling thouands of copies of his photography book. For a good reason.
Have every room done up in every color green? This will take months, years, to collect, but it be delightful—a melange of plants, green glass, green porcelains, and furniture covered in sad greens, gay greens, clear, faded and poison greens?
Diana Vreeland: The Modern Woman, The Bazaar Years 1936 – 1962, Alexander Vreeland With commentary by Bruce Weber, Glenda Bailey, Edward Enninful, Tonne Goodman, Inez van Lamsweerde and Stefano Tonchi Rizzoli New York, ISBN: 978-0-8478-4608-5, £40.00 Release date October 2015.
Not enough of Vreeland, see the trailer for her documentary below: