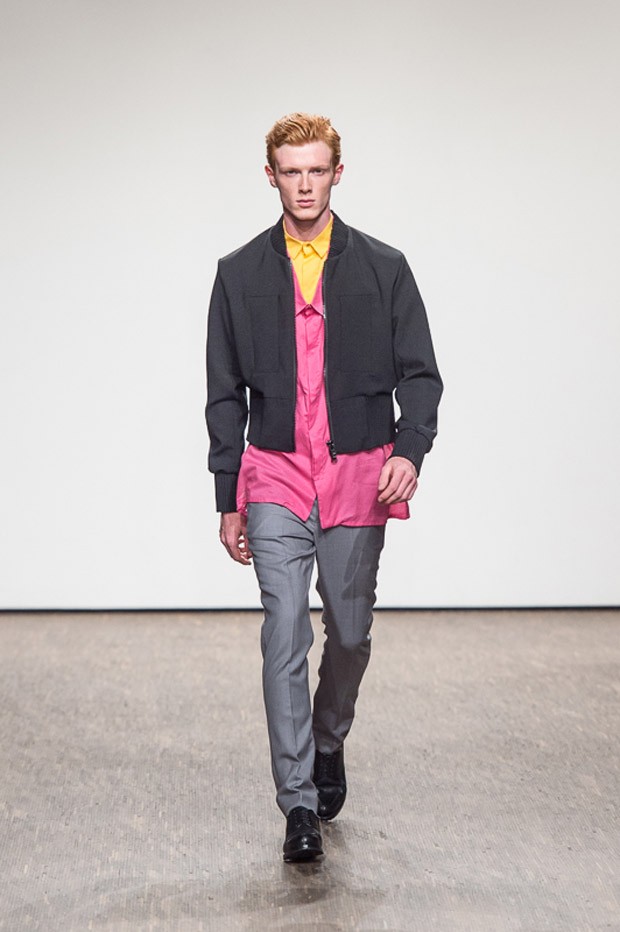 Berlin- based designer Ivan Mandzucik, one of the nominees for renowned Woolmark Price, presented his SS16 collection on the 07th of July 2015, the first show day of Mercedes-Benz Fashion Week Berlin. Having graduated at well- known ESMOD design school, Ivan simply understands his craft. Like a painter, he dares to vividly mix and match and observing his creations is entertaining, it is fun, it stays in mind. As location, Stage Me at Auguststrasse 68 in the heart of Berlin, was chosen. The creative spirit behind the German brand took his inspiration from the '90s movie "Barton Fink" from the legendary Coen brothers. It can be seen as one of various influences that contributed to the realization of this collection. IVANMAN SS16 is characterized by a wearable, urban- chic yet sophisticated wardrobe. Due to its creative colour play it masters the fine line between commercial yet unique surprisingly well. Whenever you do not expect it, Ivan vividly adds a dash of colour. It can be worn at any time and at any occasion. Completely compelling!
It is a collection that is made for the cosmopolitan, modern gentleman that prefers to dress in finest fabrics. It is made for a man who does not have to prove his status, he just knows who he is. Simply surprising!
Worth of mentioning is his very special detail awareness and his excellent colour blocking. For those that prefer a rather classier wardrobe, Ivan adds a colourful shirt underneath. Colour- wise, more restrained hues, for instance timeless grey, night black and brown meet striking statement tones: tangerine, aureolin, celeste- we name it, Ivan shows it. Worth of mentioning is also the fact his vivid tones are never too loud.
Apart of that his creative play with cuts deserves devotion. The pieces flatter the body, and it never looks like trying too hard. Oversized pieces give the collection its extra casual touch.
In addition to those looks, high- class brogues are added.
The hair of the models is slightly styled, but never too much. Make- Up is kept natural.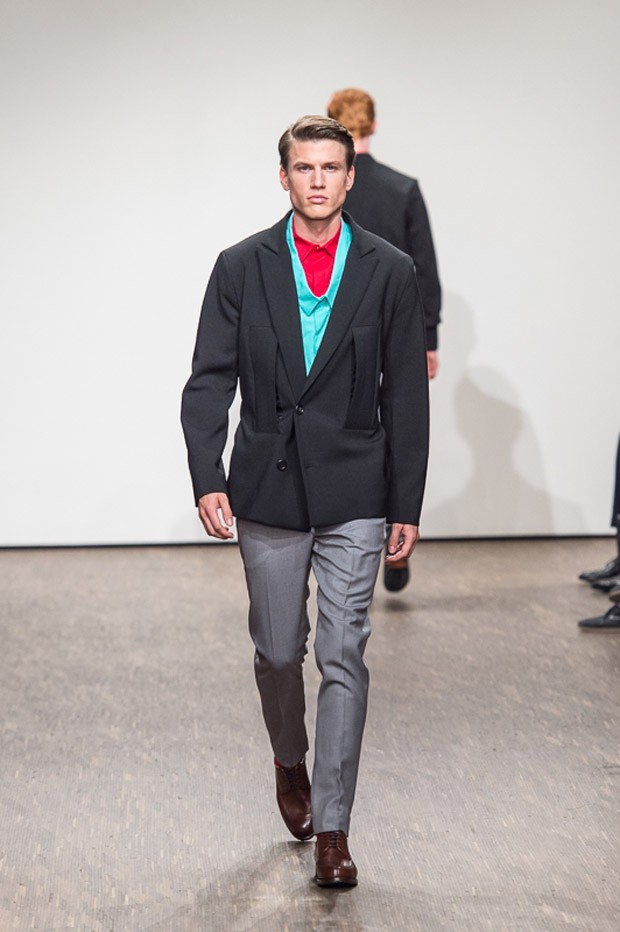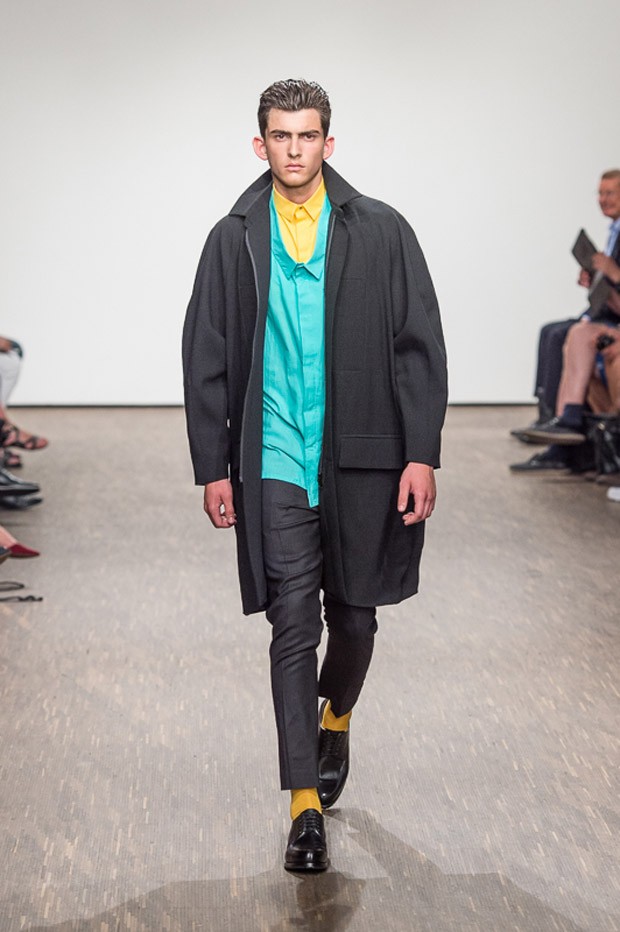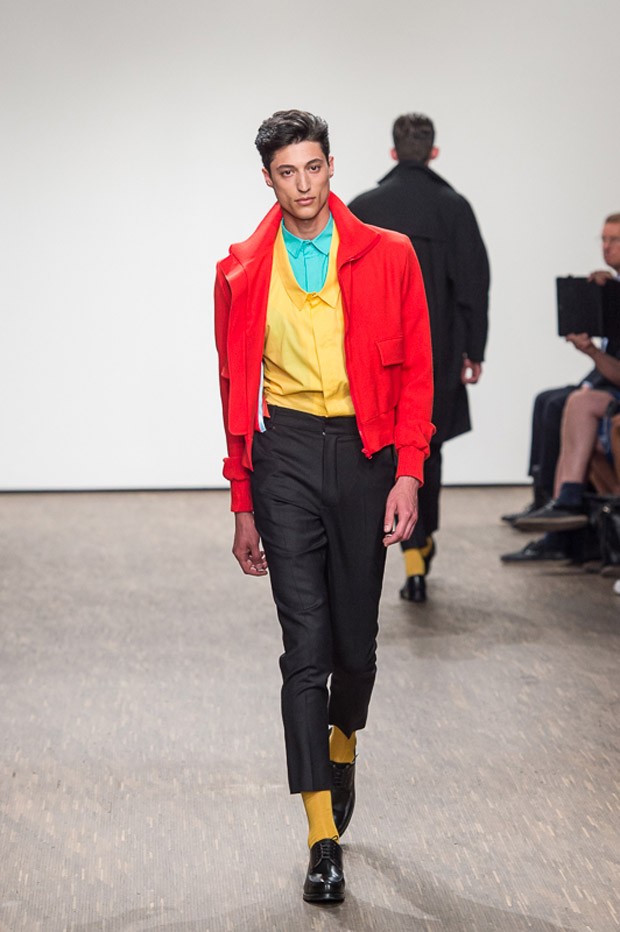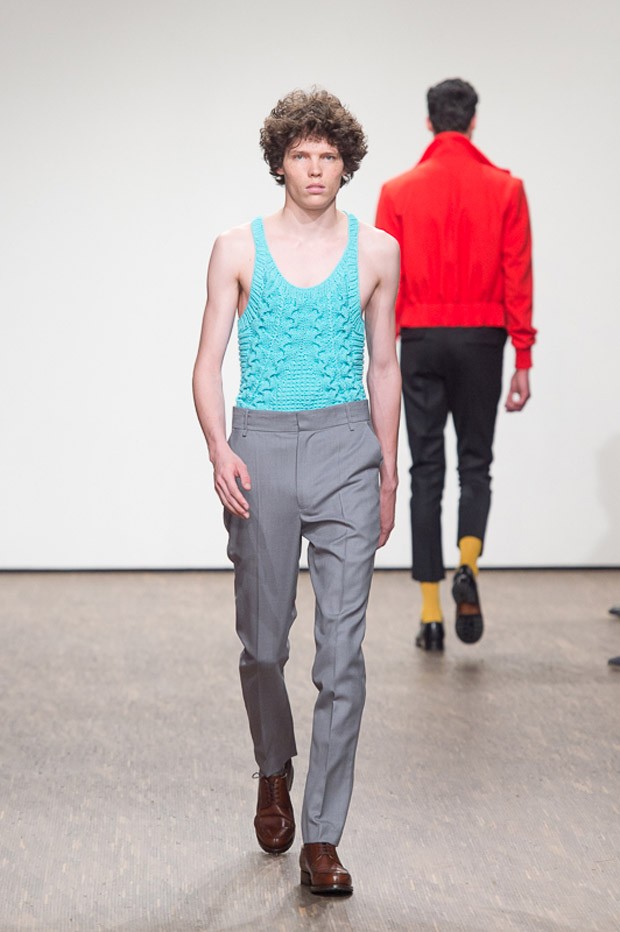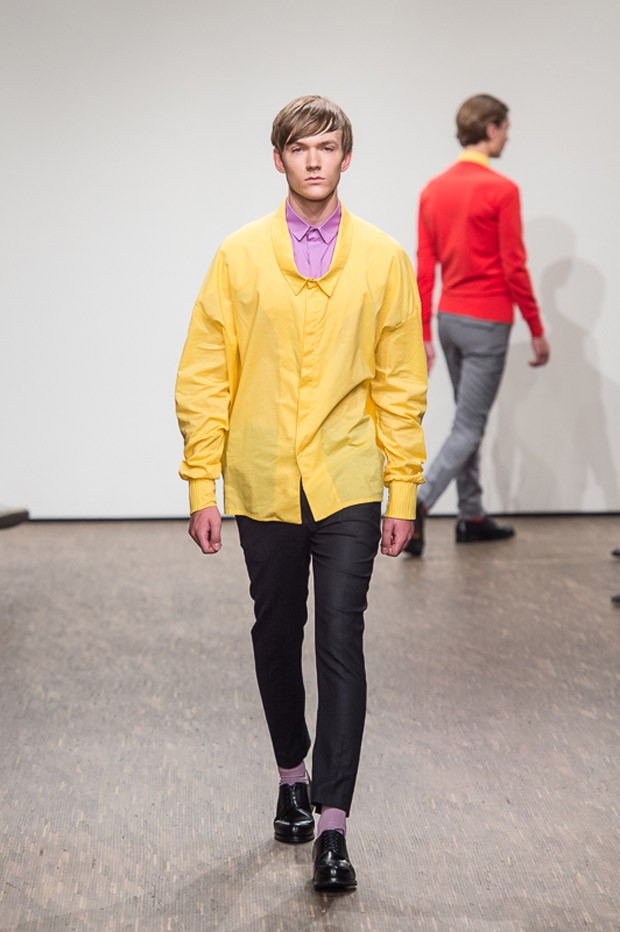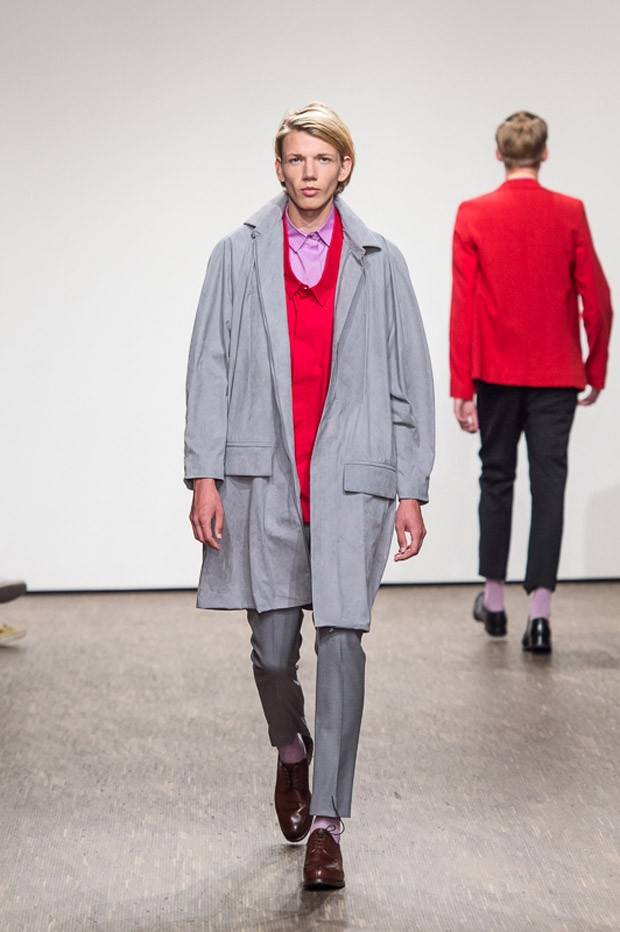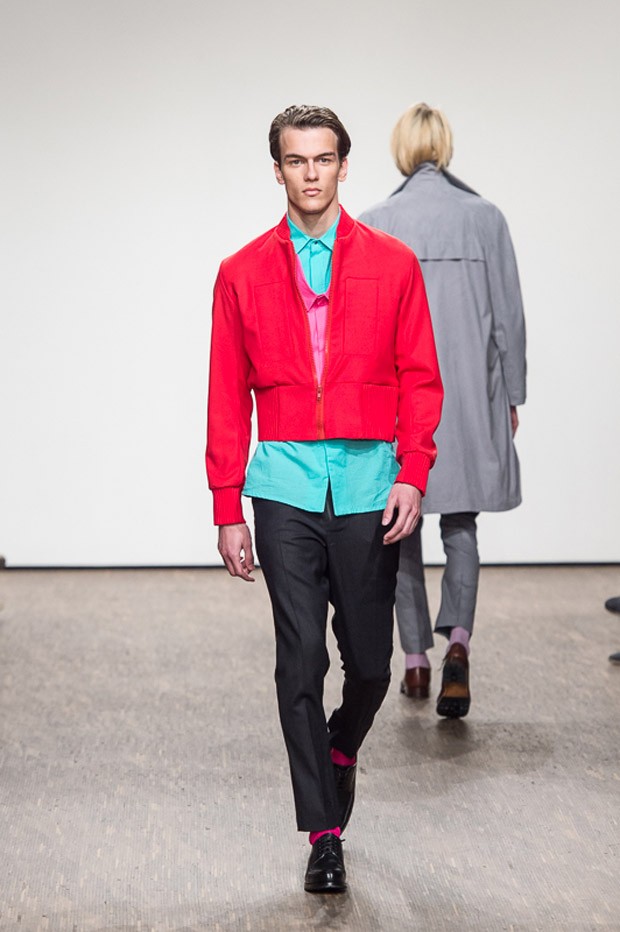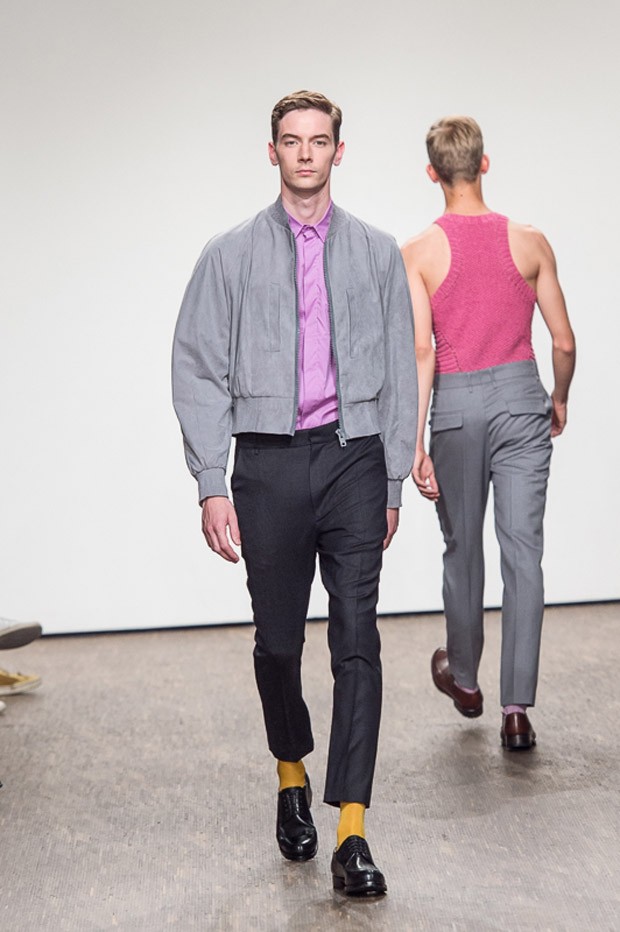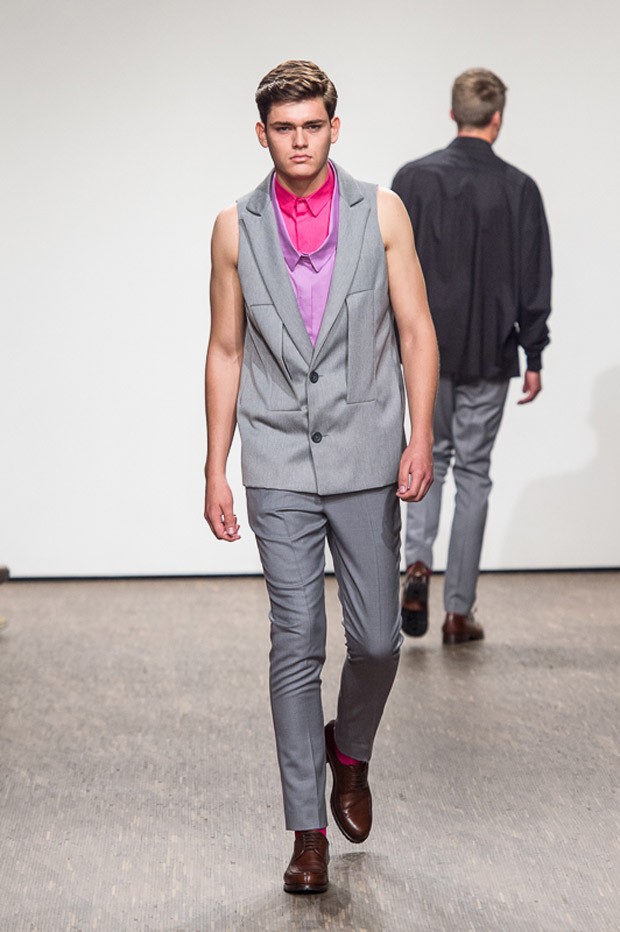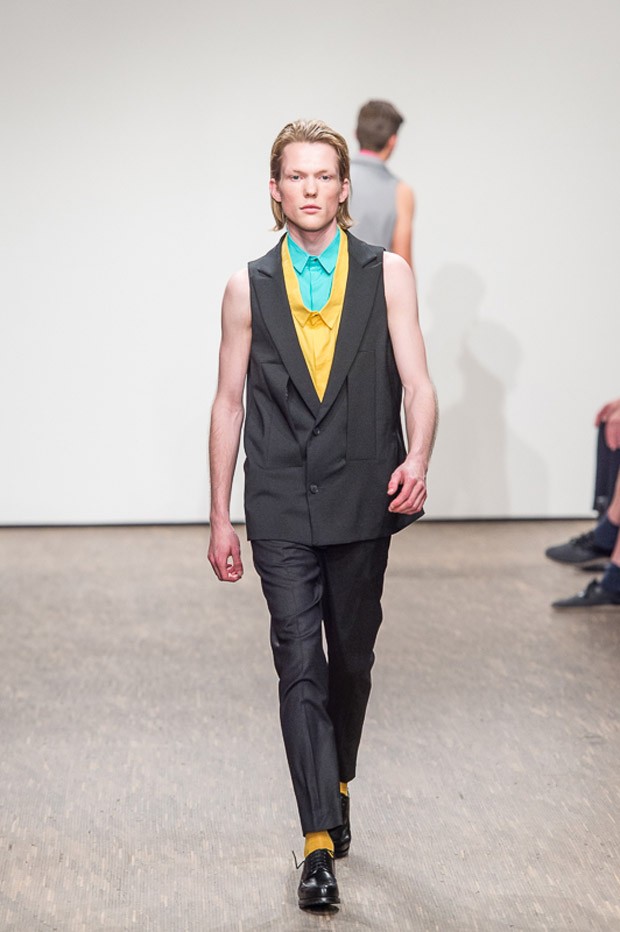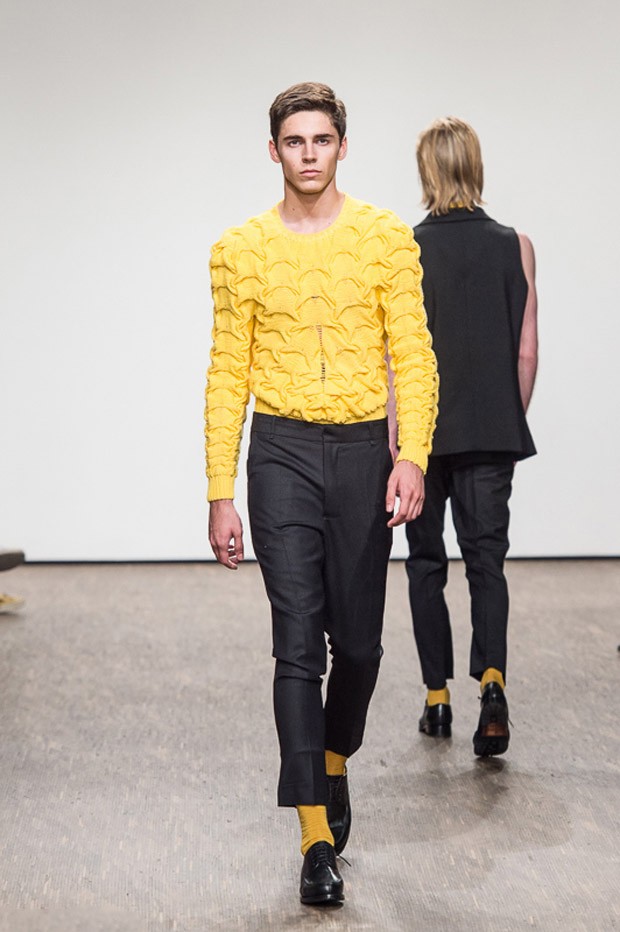 Review by Sussan Zeck for D'SCENE Magazine
Photos: KOWA-Berlin || Website: www.ivanman.de