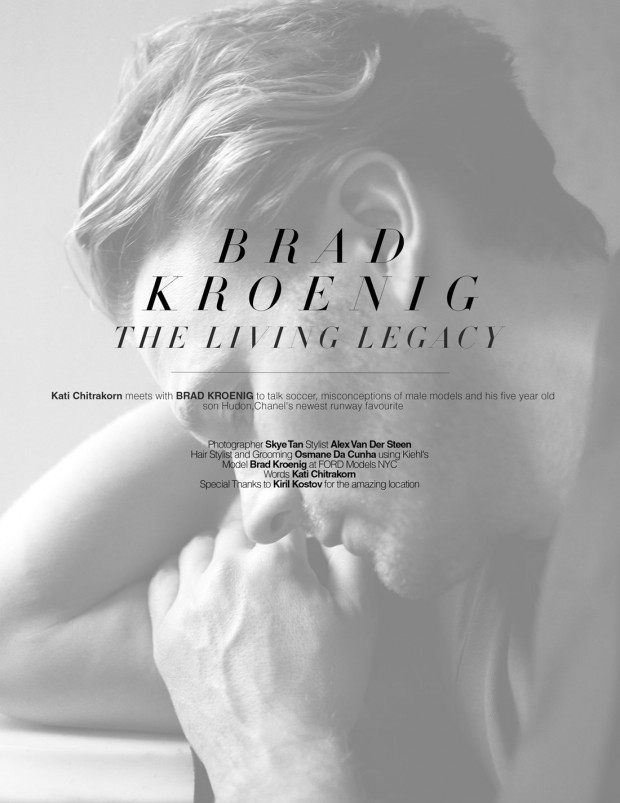 For the Summer issue of D'SCENE Magazine Kati Chitrakorn meets with BRAD KROENIG to talk soccer, misconceptions of male model and his five year old son Hudson, Chanel's newest runway favourite.
Trips around the globe on a private jet, supplied designer outfits for every occasion, and having Karl Lagerfeld, arguably the most recognizable fashion designer in the world, as one of your closest friends – it may all sound like the stuff of dreams. But for one gallant, 6'1", blonde, hazel-eyed model, this is hardly a fantasy.
Brad Kroenig, hailing from a middle-class suburb south of St. Louis, Missouri, has come far since his modelling debut in an Abercrombie and Fitch catalogue, photographed by Bruce Weber, in 2002. Set the clock forward 13 years and Kroenig now works for Chanel and Fendi, the fashion houses where Karl Lagerfeld is head designer; not to mention, he was the subject of the designer's four-volume book, Metamorphoses of an American, which "traces [his] physical and emotional development [as] the world's most sought-after male model." In 2008, Kroenig and his wife, Nicole, had Lagerfeld's godson – the 5-year-old Hudson Kroenig – who has made appearances on many a Chanel runway.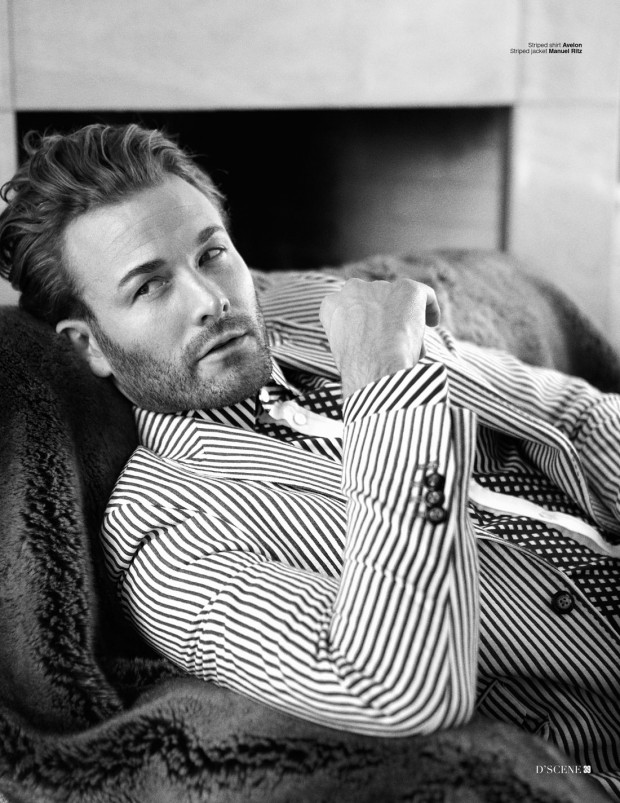 The middle of three siblings, Kroenig grew up playing sports and attended Florida International University in Miami on a soccer scholarship, and was initially interested in pursuing soccer as a career. But, amidst his studies, a friend and fellow student suggested he gave modelling a shot. "After several months of hesitation, I decided to try it out," said Kroenig, and it simply snowballed from there. "I quit school, started modelling, and landed the Abercrombie job within the first three months of starting my career."
The same year Kroenig made his debut, he landed a shoot with superstar lensman Mario Testino, who is also often called upon to shoot advertising campaigns for brands such as Burberry, Gucci and Versace. On this occasion with Testino, the campaign was for D&G, and Kroenig starred alongside Naomi Campbell and Amanda Moore. "[My family and friends] all think it's great and they are super supportive," said Kroenig of his unexpected career trajectory. "I don't think any of them would have guessed that this would be my profession, as I was always into playing sports and didn't attention to much else."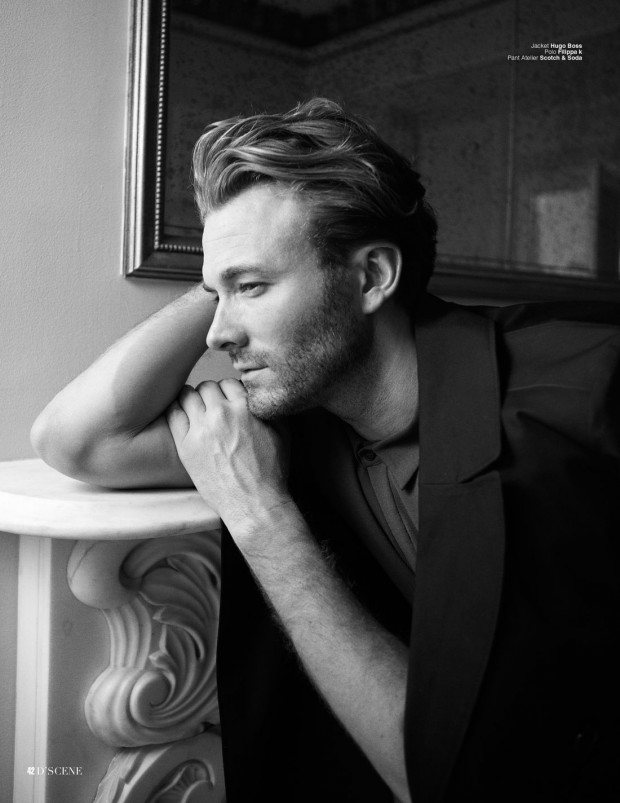 By 2003, Kroenig had swiftly moved up the modelling ranks, having debuted on the Jil Sander and Dolce and Gabbana runways in Milan, as well as appearing on the covers of VMAN, L'Uomo Vogue and Interview. That same year, when Kroenig was 23, he was flown to Biarritz, a beach town on France's south-western coast, for a VMAN shoot for which Lagerfeld would be the photographer. Having caught Lagerfeld's eye, the designer photographed Kroenig constantly, which led to Kroenig starring in a campaign for Fendi – one of the labels alongside Chanel for which Lagerfeld still designs 17 collections a year for.
Kroenig began to appear in Fendi and Chanel ads almost every season, and gradually built up an indomitable modelling portfolio, having been shot by the likes of Patrick Demarchelier, Craig McDean, Mario Testino and the late Richard Avedon. In 2004, Kroenig was named top male model by MODELS.com, a website that provides rankings for the industry, and held the title for three years. Not to mention, he has remained Lagerfeld's muse for over 10 years. In 2007, Kroenig walked his first autumn/winter show for Chanel in Paris, and has since been kept as part of Lagerfeld's self-selected family, working with the designer on various lines.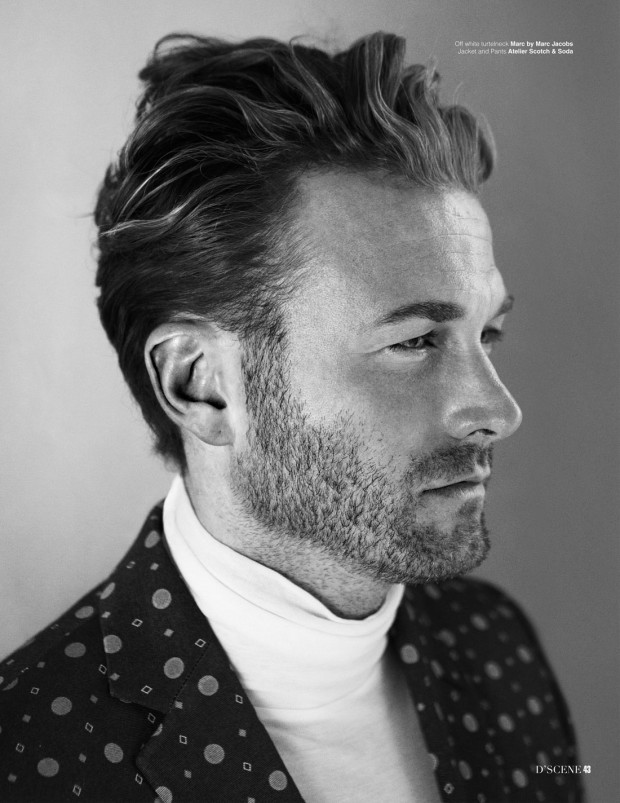 With all of Kroenig's commitments, including working on editorial and campaigns with many other reputable design labels, such as Roberto Cavalli, DKNY and Gap, how does he balance his personal life with his professional career? "When I'm home, I'll spend as much time with my family as I can. I like to be involved with all of Hudson's activities and make them my top priority," said Kroenig, who uses his domestic environment to keep himself well-grounded. "It's a very competitive business. If you don't take care of yourself physically and mentally, you will not last in this industry."
Indeed, while models – both male and female – tend to live a fast life and it's easy to burn out once you've passed your teenage years, Kroenig continues to thrive, in both his attitude and his work. "I still enjoy both runways and shoots – they are two totally different experiences and I enjoy them equally," he commented cheerfully, although highlighted that today there still remains some looming misconceptions about the male modelling industry. "A lot of people tend to think that male models are uneducated and they thrive off their looks alone, but most of the successful male models I have worked with over the years are very smart and well-rounded," he said.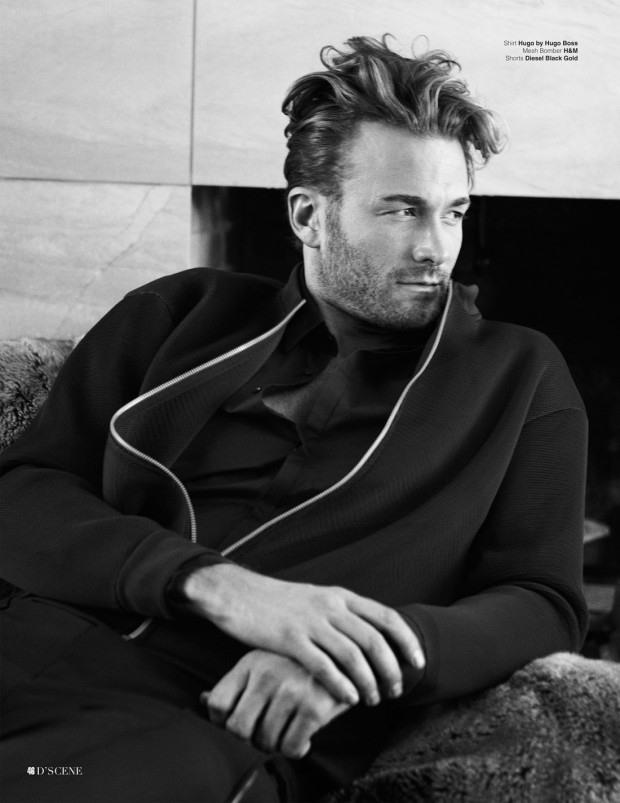 At 35, Kroenig remains dynamically handsome, and has stacked up a remarkable list of agencies all over the world who are eager to represent him, from Ford Models in New York and Chicago, to Success Models in Paris, Nevs in London, and d'Management Group in Milan, as well as Sight Management Studio in Barcelona, 2pm Model Management in Copenhagen, and Kult Model Agency in Hamburg.
After a 13 year-strong presence in the industry, is there any left he would like to accomplish which he already hasn't? "I just want to continue working with people in the fashion industry, travel the world, and have lots of fun doing it," he said, and added that if it weren't for sports or modelling, he would have considered pursuing a career path in business or management. "I've always enjoyed connecting with people."
For aspiring models looking to follow in his footsteps, Kroenig advises: "You have to be ready to give it your all. You need to have a passion for it, and be willing to live a very healthy lifestyle." If his impressive endurance in the swift-paced, easy-come easy-go world of modelling is anything to go by, that sure is sound advice to us.
The Living Legacy
Photographer Skye Tan (www.skyetan.com)
Model Brad Kroenig at FORD Models NYC
Styling Alex Van Der Steen (alexvandersteen.com)
Hair Styling and Grooming Osmane Da Cunha using Kiehl's
Words Kati Chitrakorn @kchiox
Special Thanks to Kiril Kostov for the amazing location
FOR FULL EDITORIAL GET YOUR COPY OF D'SCENE IN PRINT OR DIGITAL