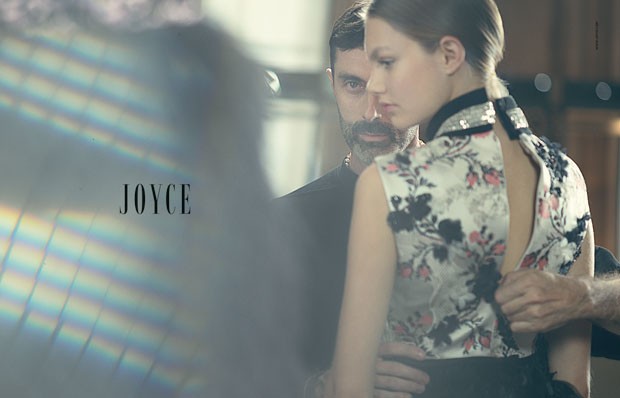 Asia's renowned fashion retailer JOYCE has teamed up with fashion designer Giambattista Valli for The Atelier Project. The impressive imagery offers a behind the scenes glimpse into the work of the designer celebrating the fast approaching Autumn Winter 2015 season.
To launch the AW15 season, JOYCE partners with Giambattista Valli, fashion's prince of romantic feminine elegance, and Wing Shya, master of dramatic ethereal-style cinema, to debut The Atelier Project. Featuring Valli's master artisans at work in his bustling atelier, the project is a dreamy snapshot of the dedicated efforts behind the FW15 collection. Celebrating the 10th Anniversary of his fashion house, Valli looks back on the evolution of a new generation of customers and their renewed sense of appreciation for haute couture. JOYCE fully advocates this understanding that each designer's creation deserves to be treated as a collectible heirloom for the future. – from JOYCE
JOYCE images with designer Giambattista Valli are work of the photographer Wing Shya, while in charge of the styling was Sean Kunjambu hair styling courtesy of Hair Stylist Olivier Lebrun. Makeup handled by Makeup Artist Marielle Loubet.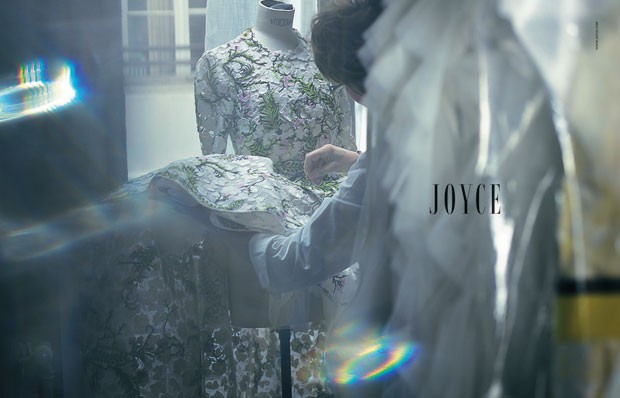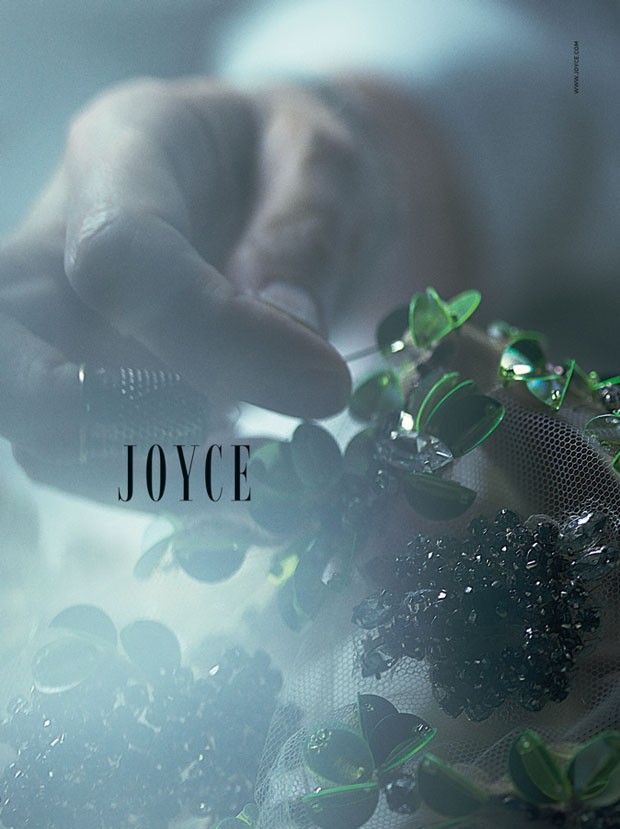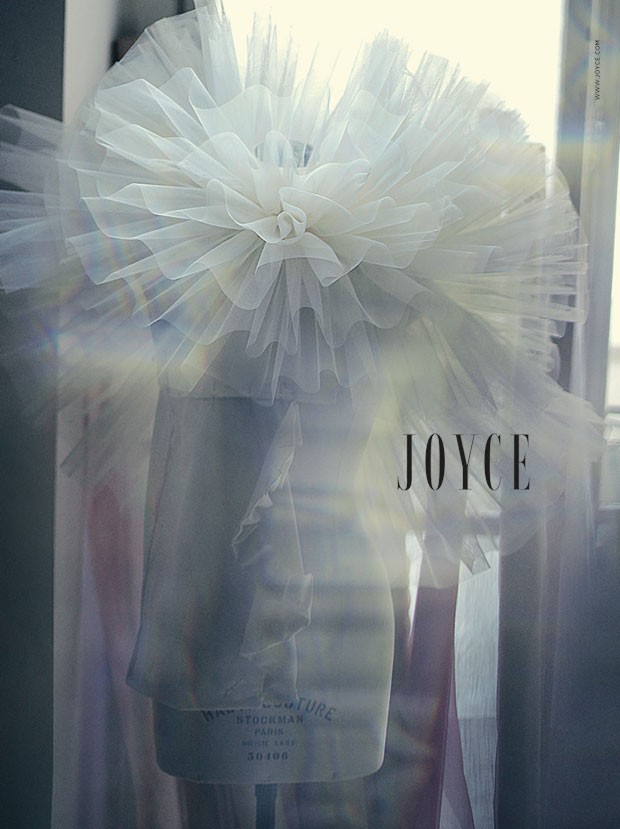 Discover JOYCE at joyce.com.