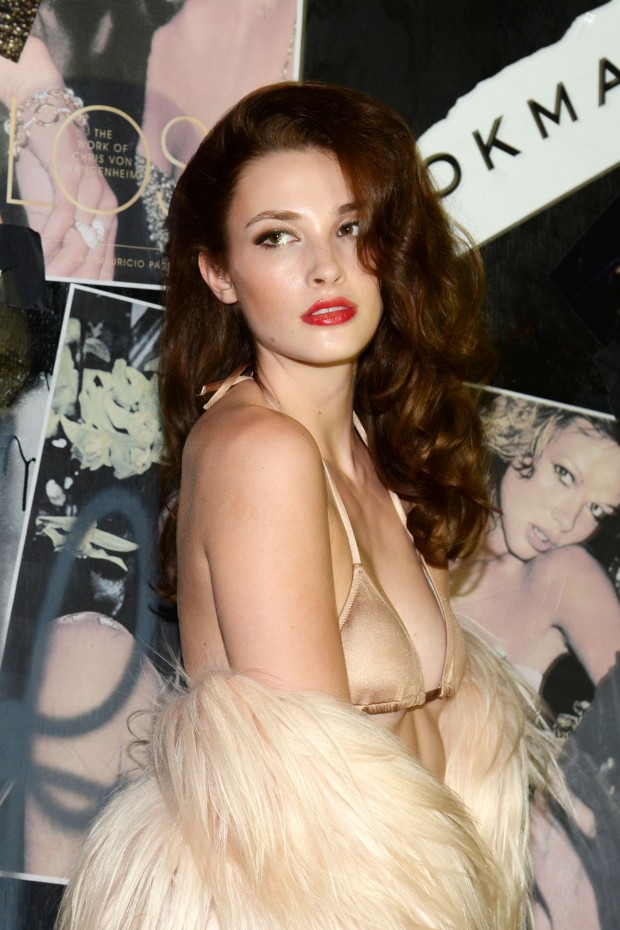 How better to celebrate the release of the much anticipated monograph of legendary fashion photographer  Chris Von Wagenheim  than with a glamorous NYC Party! Bookmarc and Marc Jacobs threw a party in New York with a strict dress code for the occasion.
Fur coats over lingerie, lip gloss, Jerry Hall side-swept hair, sequins, gold lame turbans, Patti Hearst symbionese liberation army gear, rogue, rollerina chic, sheer harem pants, mini skirts and muscular legs, platinum records as head gear, sequins, Grace Jones butch realness, Gloss-y skin, bleached eyebrows, slits, riding in on a white horse, sequins, sky high stilettos, mirrored aviators, metal mesh, cowl neckline halters, or eyes of Laura Mars chic. No flat shoes. No matte surfaces. No natural looks – from Marc Jacobs
Alongside Marc Jacobs himself the guests included Wendy Williams, Coco Rocha, Robert Duffy, Mauricio Padihla, Roger Padihla, Gabrielle Union, Jaime King , Solange Knowles, Atlanta de Cadenet Taylor, Laverne Cox, Christina Milian, Laura Love, Raury, , Milk, The Dairy Queens, BaobaoWan, Pat Cleveland, Anna Cleveland, Hamish Bowles, Amanda Lepore and Shu Pei Qin among other.
Before the event Mauricio Padilha and Roger Padihla were at Bookmarc where they signed copies of GLOSS: The Work of Chris von Wangenheim. The book brings back to the spotlight the work of the photographer who in the 1970's defined glamour and excess in fashion photography. More than two hundred provocative and epic images from the period are taking the pages of the newly released book. Published by Rizzoli the book is available at BOOKMARC by Marc Jacobs. GLOSS also features never before seen images and outtakes from some of the Wagenheim's most memorable sessions. Get your copy.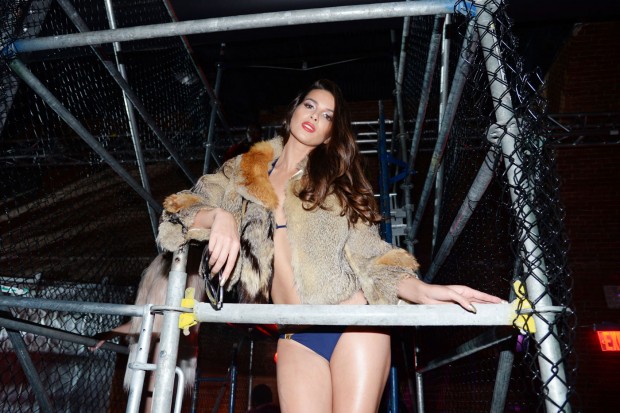 Guests at the party sported also exclusive limited edition Ts available through the exclusive collaboration with BOOKMARC, from which the 100% of the proceeds went to Ali Forney Center. The center helps homeless in the LGBT population.
Discover more of the party atmosphere after the jump. Glamour was the word!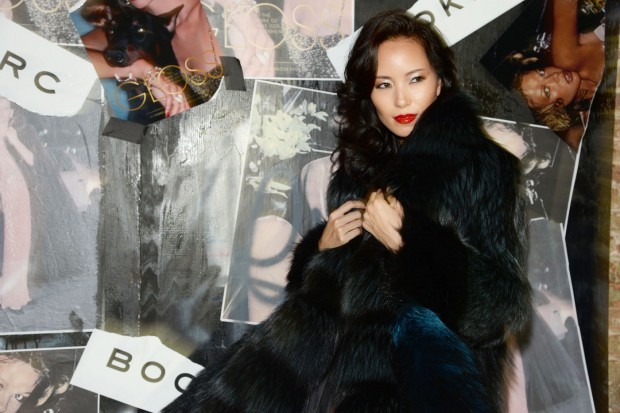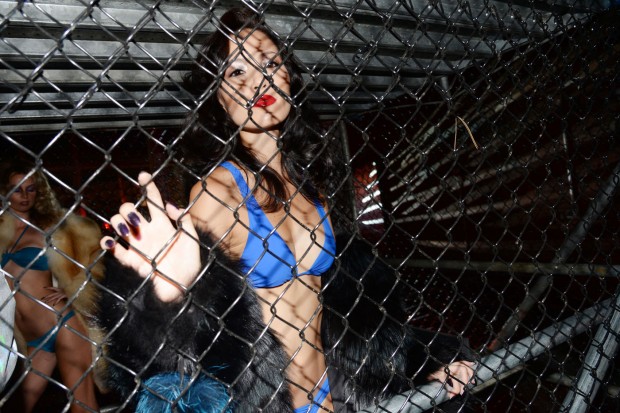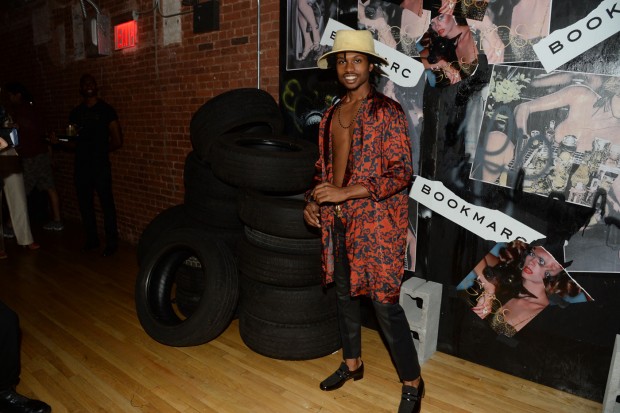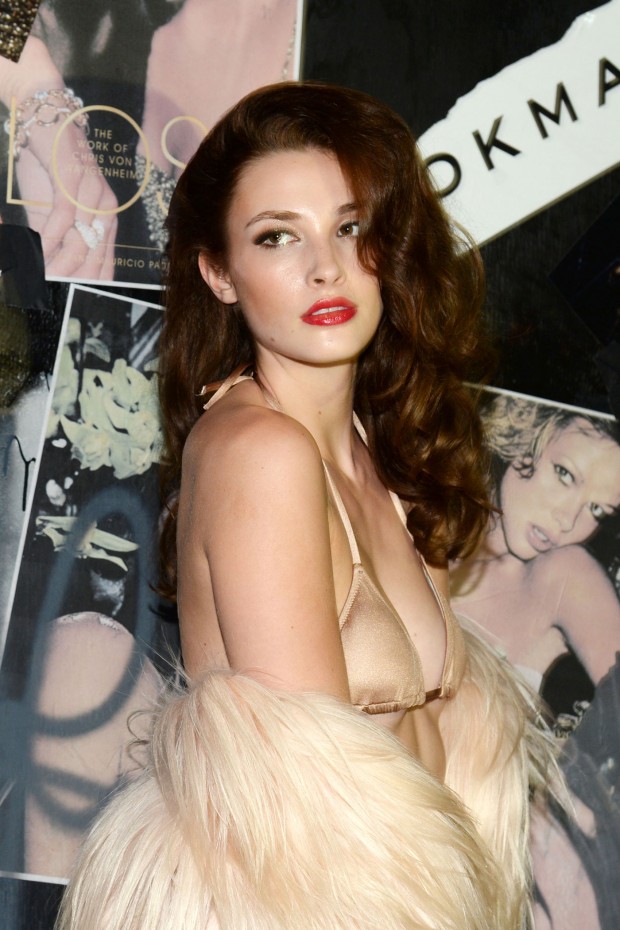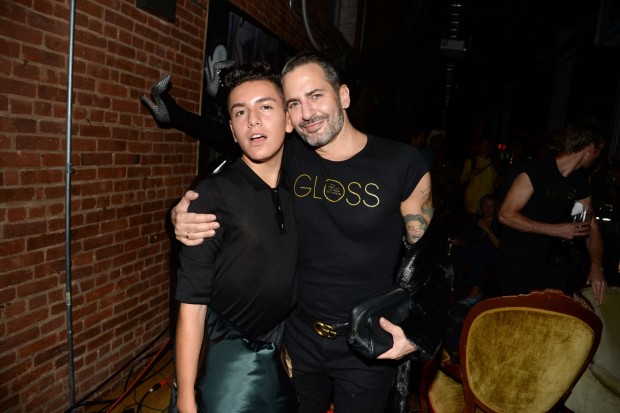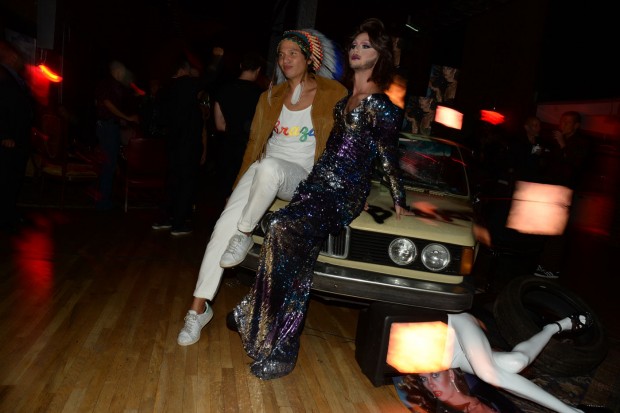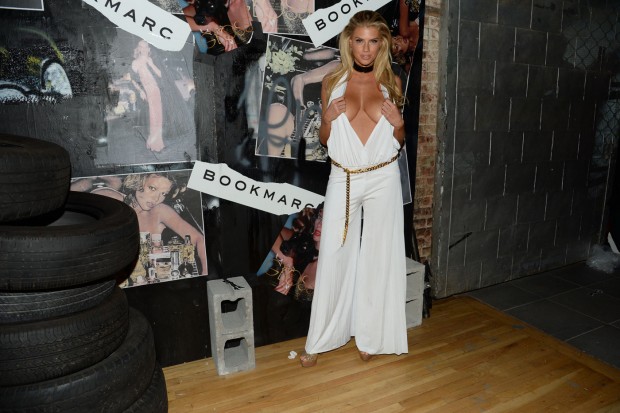 The first monograph on notorious photographer Chris von Wangenheim, whose shocking work epitomized the glamour and excess of the 1970s and reflected the fashionable underworld living life on the edge. Between the years 1968 and 1981, photographer Chris von Wangenheim shocked the world with a body of work that explored sex, violence, and danger in the realm of high fashion. Von Wangenheim's dark photographs were emblematic of the time—an era that encompassed Deep Throat, the sexual revolution, punk, and porn—and continually challenged the viewers' taste by its stylized depictions of suggestive (and often harrowing) narratives. His images appeared in every top fashion publication—including Vogue, Harper's Bazaar, Vogue Italia, and Interview—and he produced unforgettable campaigns for Dior and Valentino until he died in a car accident at age 39.
This book, the first monograph on von Wangenheim's career, contains over two hundred provocative and iconic images from this tumultuous era, including never-before-seen outtakes from memorable shoots with such supermodels as Christie Brinkley, Lisa Taylor, and the late Gia Carangi. Drawing on interviews with models, editors, art directors, and photographers who were influenced by him, the Padilhas revive von Wangenheim's explosive depictions of the glamour and excess of the 1970s for a contemporary audience and reveal how his work continues to inform fashion imagery today. – more about GLOSS from Rizzoli