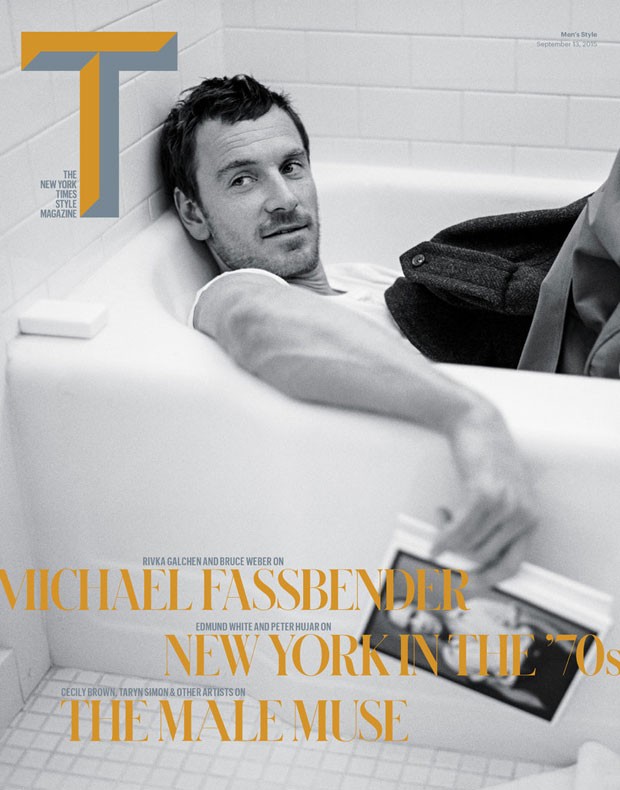 Michael Fassbender becomes the striking cove star of T Magazine's Men's Fashion Fall 2015 edition photographed for the front and Nobody's Fool story by the legendary fashion photographer Bruce Weber. In charge of the laid back styling was fashion stylist Joe McKenna, who selected coveted pieces from the upcoming season's collections.
Hair styling is courtesy of  Hair Stylist Paul Hanlon, grooming handled by Aaron de Mey.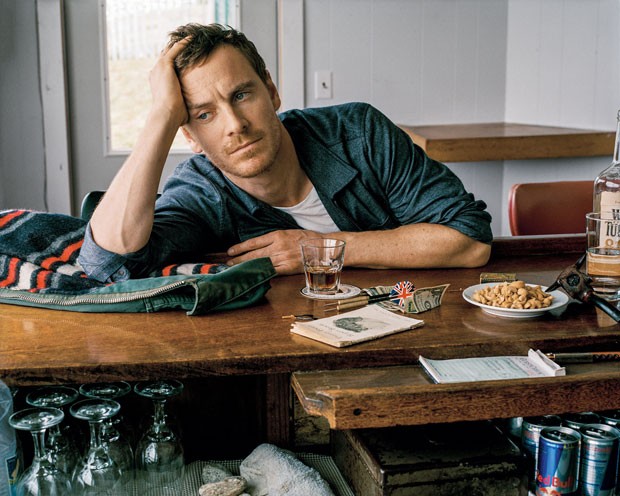 But Fassbender is also still very much the teenager of that original drama-school audition: He welcomes changes as they present themselves and he follows the signs of the present. Justin Kurzel, the director of ''Macbeth,'' said of working with Fassbender, ''He's so extremely prepared, he's never reaching for words. And in that way he's able to be very open to the conditions of the moment — to whatever is going on that day, to the other people who are around. He can discover something in the moment of doing. That's why he's an artist. That's why he's one of the best around. – from NY Times T MAGAZINE
For the session Michael wears pieces from Tod's, Prada, Polo Ralph Laurent, Louis Vuitton, Bottega Veneta, Burberry Brit and Giorgio Armani.
For more of the session continue after the jump: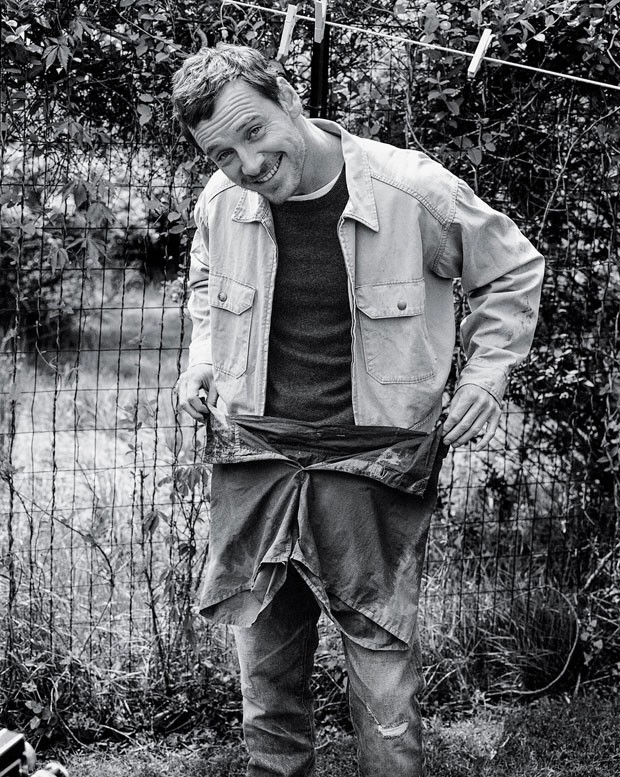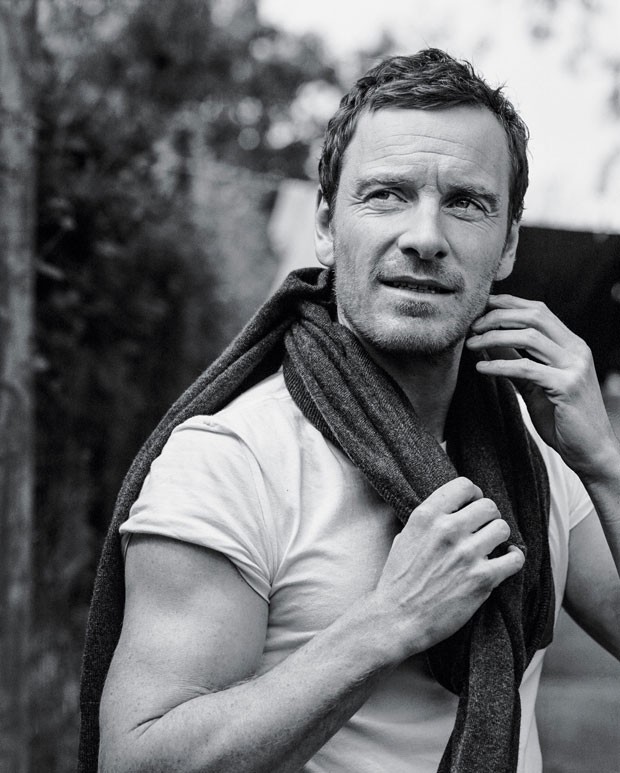 Fassbender is said to have passed out on set from the intensity of his rape scene in ''12 Years a Slave,'' but he insists that when work for the day is done, he lives his life: ''I don't bring characters home with me. That's just not the way I work.'' In person, he comes across as cheerful and boyish. He is more pretty than handsome, not aggressively charismatic or excited about talking about himself, but kind and cooperative and willing. He looks like a lead in a romantic comedy, one of the few roles he has never taken on. If one had to find a common thread in his diverse résumé, it would be through strands of physical and emotional extremes: brutality (''12 Years''), starvation (''Hunger''), addiction (''Shame''), being a brilliant android (''Prometheus''), seducing your girlfriend's teenage daughter (''Fish Tank''), bearing an inflexible need to wear a papier-mâché head at all times (''Frank''). You could never accuse him of playing himself. – from T MAGAZINE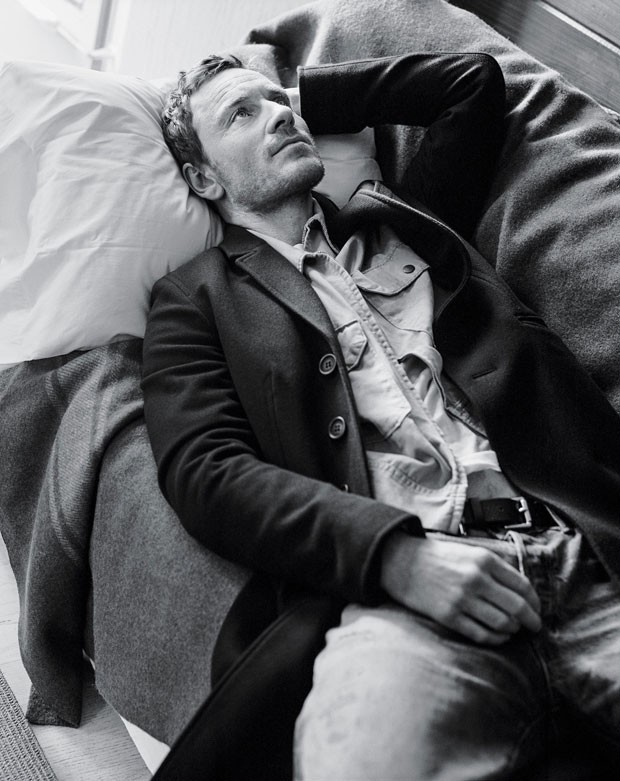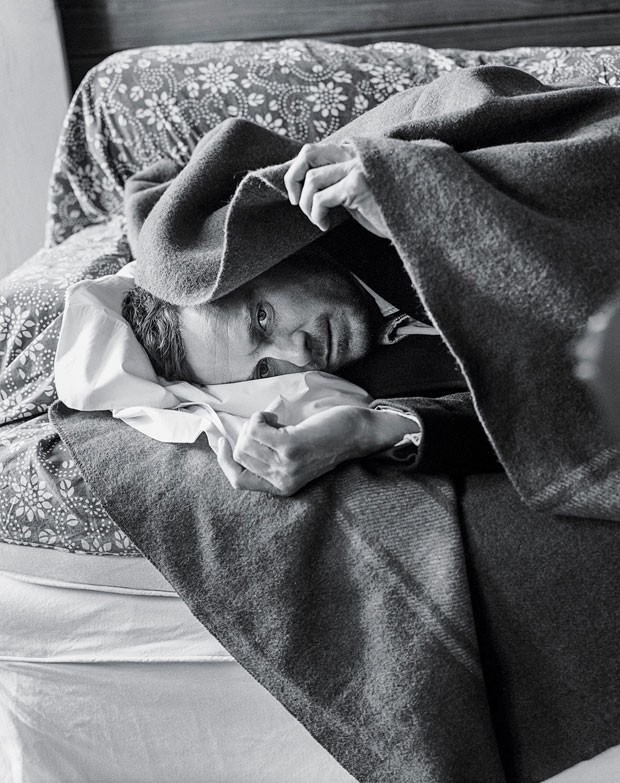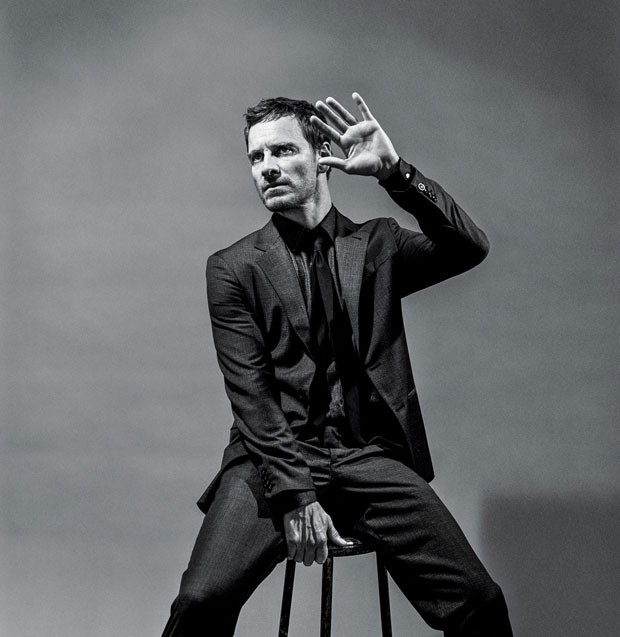 Photographer: Bruce Weber
Stylist: Joe McKenna
Hair: Paul Hanlon
Grooming: Aaron de Mey
Read the full story on nytimes.com