Not all confidence boosters need to be on display to still get the job done. There are lots of ways that you can improve your style savvy without anyone ever seeing these tweaks, but you'll personally know that they're there. Self image is important, and although it's probably not wise to let your boss knows you're wearing fancy designer underwear during working hours, the confidence that wearing high end garments can bring other types of perks. Here are a few tips on how to tweak details that remain unseen in the light of day, but can have a big impact on how you carry yourself. Image above behind the scenes at D'SCENE shoot by Federico Laddaga with top model River Viiperi in Brioni.

1. Underwear
Underwear is one of those things that might seem easy to skimp on in the expense department, but that's the last thing you want to do. Just because they can't be seen doesn't mean they're not important, even in a purely aesthetic way. In fact, AskMen advises that you should get rid of all confidence killing clothing in your closet, and that includes generic, cheap underwear. It's time to ditch the multipacks of tidy whities and bulk discount wad of slouchy boxers. Look for some nice and quirky VK Nagrani designer underwear for men; they're a great place to start browsing for luxurious undergarments. While sticking to basic fabrics is still a good idea, knowing that you're wearing a pair of well fitted, designer underwear, even underneath your clothes, can be a huge confidence booster. Image above Matthew Holt by Joseph Sinclair.
2. Athletic Wear
Men's Journal uses the term 'athleisure' to describe the phenomenon of men who wear their workout clothes for both training, but also as street fashion. This is especially applicable to yoga, and due to the aesthetic of clean lines and fashionable fabrics that many of these garments boast now, it's become increasingly common to see workout gear paired with a blazer. While this is a fashion element that can potentially be seen, the idea is that having workout gear that's attractive enough to be worn in public can be a morale booster. This can even be true in terms of athletic goals. When you feel like you look good even when exercising, that also means that you're more likely to perform at your best. Image above Jon Herrmann by Brian Jamie for MMSCENE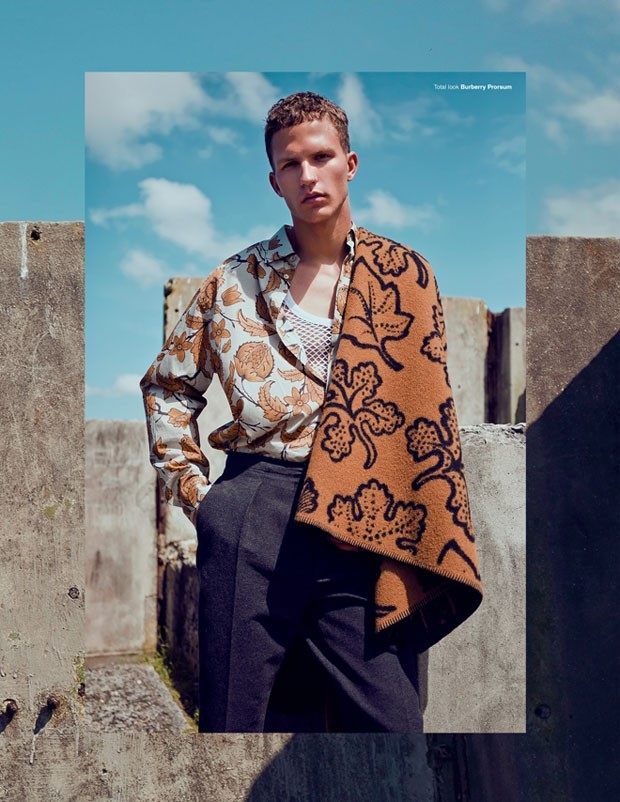 3. Undershirts
Wearing an undershirt is a personal choice every man makes for himself, but it's not required. However, it can make you feel more put together, and can provide a sense of proper dressing that increases self-assurance. The Gentleman's Gazette advises that undershirts should be cut with a plain crew or v-neck style, and notes that they're available in a wide variety of materials. While traditionally undershirts have been made out of pure cotton, there are other blends that can perform better, but might run you a bit more. Other reasons for wearing an undershirt include practical ones, such as warmth. Being outfitted in multiple types of clothing can also make you feel more well dressed, since instead of just throwing on whatever's available in the closet, you're taking the time to really select your daily outfit carefully. A good rule of thumb for undershirts is to never wear one in white or black, and the collar should always be invisible. Undershirts have the potential to take your style down several notches if not worn correctly, but when worn unseen the way they were intended, can be extremely useful. Image above Nathaniel Visser by Pat Suspiri for DSCENE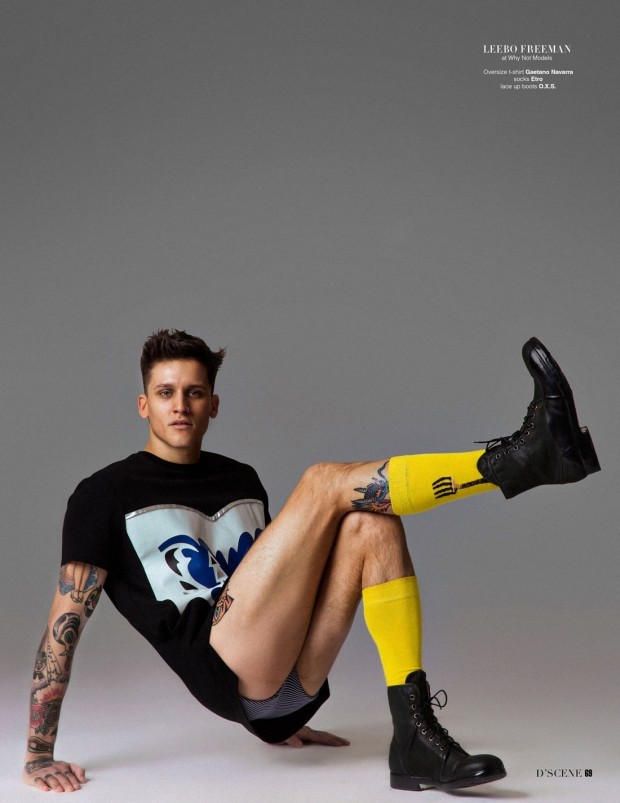 4. Socks
Style blogger Barron Cuadro of Effortless Gent advises that men should experiment more with color as a way to define personal style, and using socks as a subtle starting point is a great way to begin. Socks come in a huge variety of styles and patterns, and they can be matched to an outfit by utilizing similar color palettes. If you want to get really daring, you can try a hue that clashes with your overall ensemble, but in a stylish way by sticking to either all cool or all warm tones. Although onlookers might get a flash of color when the hemline of your trousers lift, you're going to be the one who really knows what's being worn under your shoe. Regardless of how adventurous you might get, though, you'll also want to keep the basics in mind. That means dress socks with dress shoes and never thicker athletic socks, and wearing over the calf socks when you're donning a suit. Image above Leebo Freeman by Igor Cvoro for D'SCENE
Whether you opt to get creative with socks, layer up with well-made undershirts, up your game in your yoga trousers, or don fancy designer underwear, incorporating these little details into your everyday wardrobe takes your style to a whole other level. It can create a positive mentality, which shows in the way that you present yourself to the world, even if you're not consciously aware of it. Regardless of whether or not anyone else knows that you're on top of your unseen style game, you can still reap benefits.
Find more menswear topics on Design Scene.