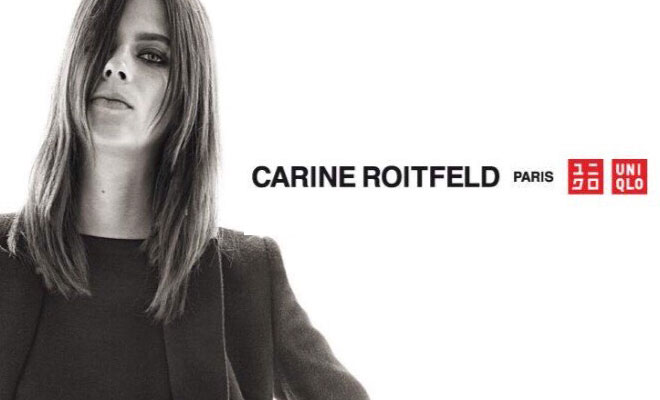 Five year plan (let's presume she had one) seems to be working out for Carine Roitfeld who in October is taking the shelves of UNIQLO with her very own collection. Since leaving the coveted position of VOGUE Paris Editor In Chief, Roitfeld has taken on more than a few projects. Launching her own fashion magazine CR Fashion Book was the primary one, today the mag is releasing it's first ever Men's Edition (with cover star Lucky Blue Smith).  While Carine is also back at the helm of the fashion industry, holding the wheel of not one magazine but all of Harper's Bazaar issues around the globe as Hearst Media's Global Fashion Director of Bazaar magazines.
Nevertheless Japanese clothing giant UNIQLO is giving it's competition a run for their money, the collection is scheduled for an October launch a month before the hyped Balmain x H&M designer collaboration. Carine Roifteld PARIS UNIQLO Collection is comprised of about 40 pieces, shaped with the close eye of Roitfeld as well as Uniqlo's design director Naoki Takizawa.
Creating new clothing within the Uniqlo LifeWear concept is a great challenge. I started from the idea of clothes that I would want to wear myself and developed this into clothes that anyone would want to wear, a woman's ideal of clothes that make her feel transformed when she wears them. – stated Carine Roitfeld
The collection is no doubt intentionally reflecting the chic personal style of the famed editrix. The first campaign images are starring top model Lexi Boling who is the vision of Roitfeld herslef. While for the behind the lens job UNIQLO went to the legendary Steven Meisel.
Carine goes to see collections all around the world, and the visuals that emerge from this relentless pursuit of leading edge fashion have had a tremendous influence on the fashion industry, the clothing depicted in these fresh and innovative visuals, produced with the fashion world's most influential creators, seems somehow triumphant. – said Naoki Takizawa at UNIQLO
This is not the first designer collaboration with Uniqlo, as one of the most coveted designer collab lines was the one with Mrs Jil Sander back in 2009 and 2011.
Roitfeld herself has used her own print magazine to give the sneak peek of the collection. Discover more of the collection as well as the CR Fashion Book sneak peek after the jump: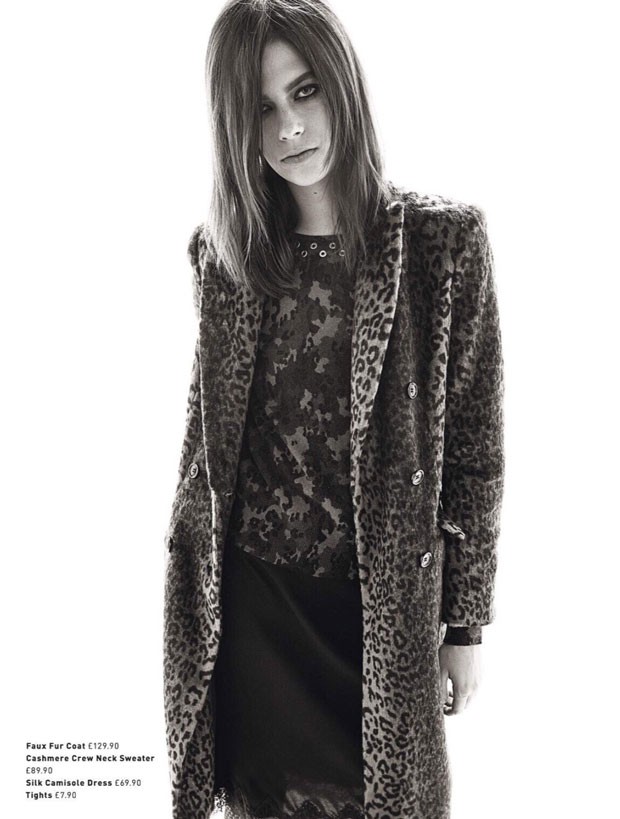 Uniqlo × Carine Roitfeld Collection campaign starring top model Lexi Boling photographed by Steven Meisel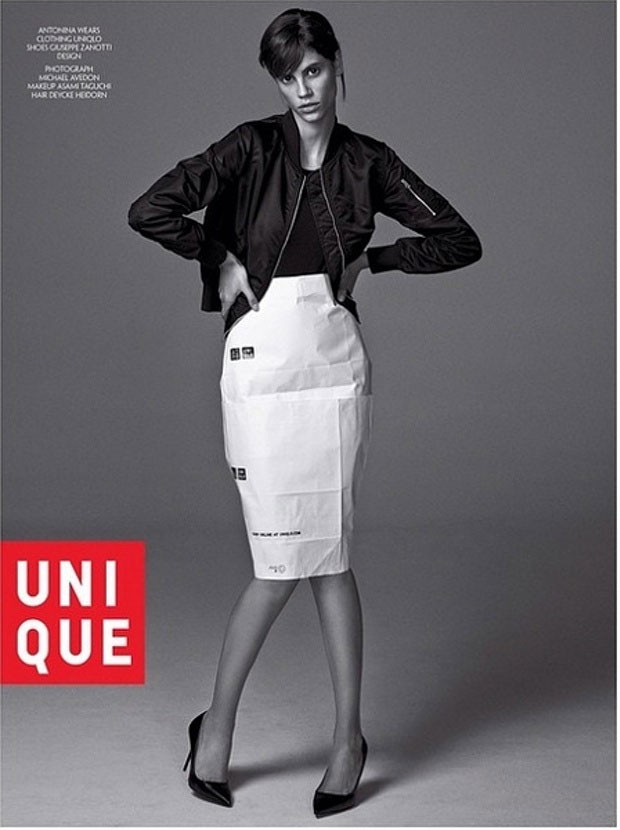 Carine Roitfeld's Uniqlo collaboration in CR Fashion book, photo CR.