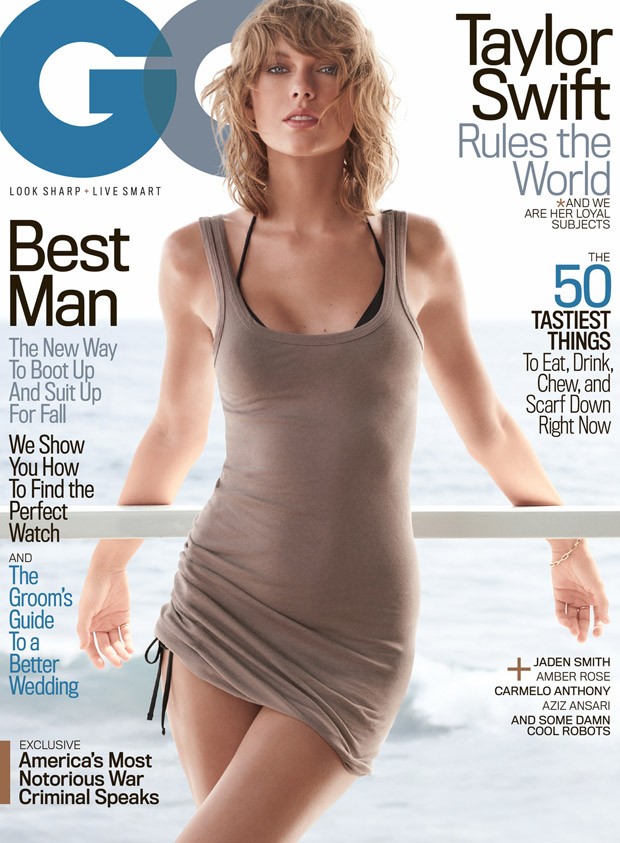 American superstar Taylor Swift takes the cover story of American GQ's November 2015 issue captured by fashion photographer Michael Thompson with styling from Madeline Weeks. Makeup is courtesy of Brigitte Reiss-Andersen, with hair styling by Teddy Charles and manicure by April Foreman.
"Some of the things I write about on a song like "Blank Space" are satire. You take your creative license and create things that are larger than life. You can write things like I get drunk on jealousy but you'll come back each time you leave, 'cause darling I'm a nightmare dressed like a daydream. That is not my approach to relationships. But is it cool to write the narrative of a girl who's crazy but seductive but glamorous but nuts but manipulative? That was the character I felt the media had written for me, and for a long time I felt hurt by it. I took it personally. But as time went by, I realized it was kind of hilarious.
A nuanced sense of humor does not translate on a general scale, and I knew that going in. I knew some people would hear 'Blank Space' and say, See, we were right about her. And at that point, I just figure if you don't get the joke, you don't deserve to get the joke." – Taylor about misinterpretations of her lyrics.
Read more at: www.gq.com