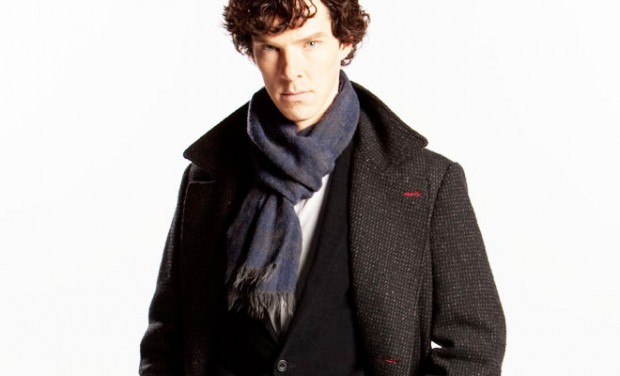 Mini-series Sherlock starring actor Benedict Cumberbatch is a phenomenon in its own right, nevertheless The Milford Coat style by Belstaff worn by the actor shares the bright spotlight. The coat is now a synonymous style piece to Benedict's Sherlock character int he series, bringing it back to the editorial pages as well as the street.
Belstaff a British fashion household with 91 year old tradition has made some adjustments to the coat reissuing the design for their Autumn Winter 2015 collection. The coat revival itself was originally inspired by the 'great coats' coming from label's archives dating back to 1930s. The features such as double breasted fastening and structured collard remain the part of it, however the fabrics are taking on the contemporary manufacturing. 
The design team at Belstaff is using instead of the traditional charcoal and black dog toothed fabric modern features, such as the technical microporous membrane, which shapes breathable as well as water repellent cashmere wool. Belstaff's AW15 collection is more than just the Milford Coat see the full collection on our menswear page MMSCENE starring supermodels Andre Van Noord, Baptiste Radufe (image above) & Werner Schreyer.
Benedict Cumberbatch who plays the role of Sherlock, is already considered one of the most stylish Brits. Nevertheless, confirming his status is the recently revealed British Style Award 2015 nomination at British Fashion Awards held by British Fashion Council.  – CLICK THE PHOTO ABOVE TO EXPLORE THE STYLE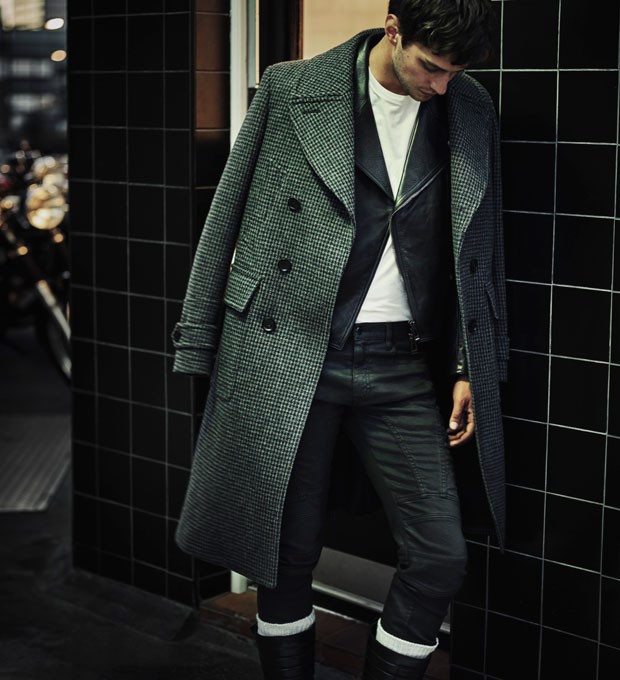 This Autumn Winter upgrade for the new collection while bringing up the technological game nevertheless leaves untouched the luxurious moment of the design, making it ready for the winter season. With popularity in style thanks also to the famed British series, Belstaff brought back the design and it is already available on their shelves.
Find more of Belstaff Men's Ready to Wear
on their official page.