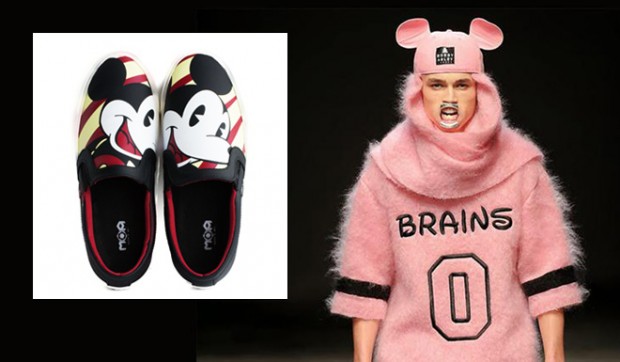 With the Spring Summer 2016 collections almost hitting the shelves Italian sneaker brand MOA (acronym for Master of Arts) was inspired to create a capsule collection with Disney in mind. Working together with Walt Disney the team of designers at MOA was inspired by the all familiar Mickey Mouse. This iconic cartoon character, whose silhouette is instantly recognized around the globe has become an eye-catching pattern on both THE running and daywear styles in the collection.
The collection, available from December 2015, delivers three different style takes on Mickey Mouse as a symbol and he can be found on MOA's running sneakers, the loafers and the tennis trainers Where Mickey is either gloriously monochrome or embossed in a blast of colour.

Disney itself is a constant inspiration in fashion whether designers take a literal approach as MOA has, or a more fairytale angle as seen in couture and red carpet collections. After the autumn winter runway shows in New York earlier this year, it was easy to spot a slew of styles on Marchesa runways fit for a Disney princess and Editors at American Vogue have sourced outfits for not one but 10 of Disney'S princesses. But Mickey will always be Mickey much loved by boys and girls and even older generations still recall him fondly from their childhoods.
MOA has taken the iconic mouse to an artful level, creating interesting and eye-catching patterns. Essentially three Mickey Mouse designs will take the pair of casual loafers, the four lace-up gym ready and outdoor run worthy trainers, as well as the bright coloured tennis sneakers to another level.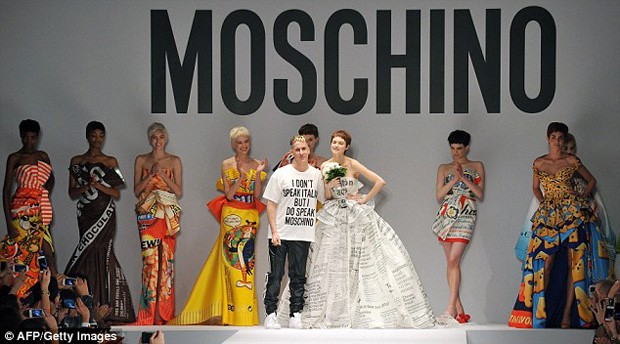 Disney was, among other, an inspiration for Moschino designer Jeremy Scott who's known for his original take on cartoon characters, and has talked often about about studying Walt Disney's work. It was a Disney moment that also launched another young British designer on the fashion scene, namely Bobby Abbley.D'SCENE Magazine's London Fashion Director had the honour to visit the studio of this promising British Designer for an interview on our print magazine's pages.
MOA will deliver the first two styles from the collection in December (the white and black designs) while the full collection will hit the shelves in February of 2016. Continue below for more of MOA Disney inspired sneakers as well as other Disney inspirations in the fashion industry.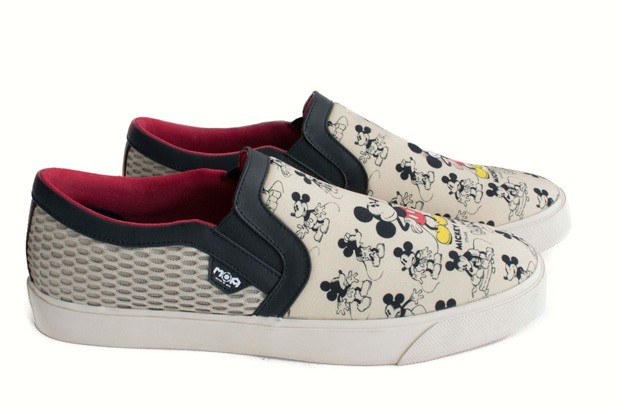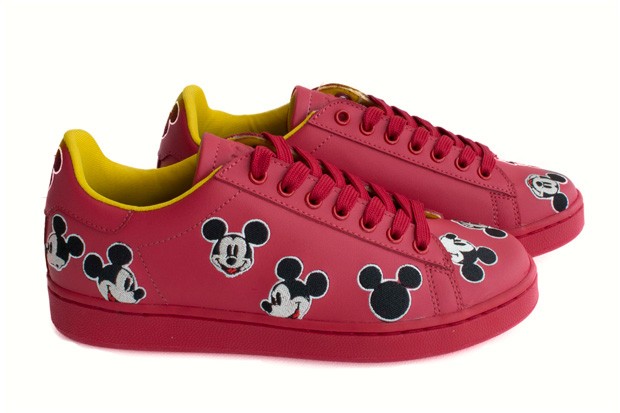 Find out about MOA designs and their Disney collaboration at www.moaconcept.com #ArtBringsUsTogether