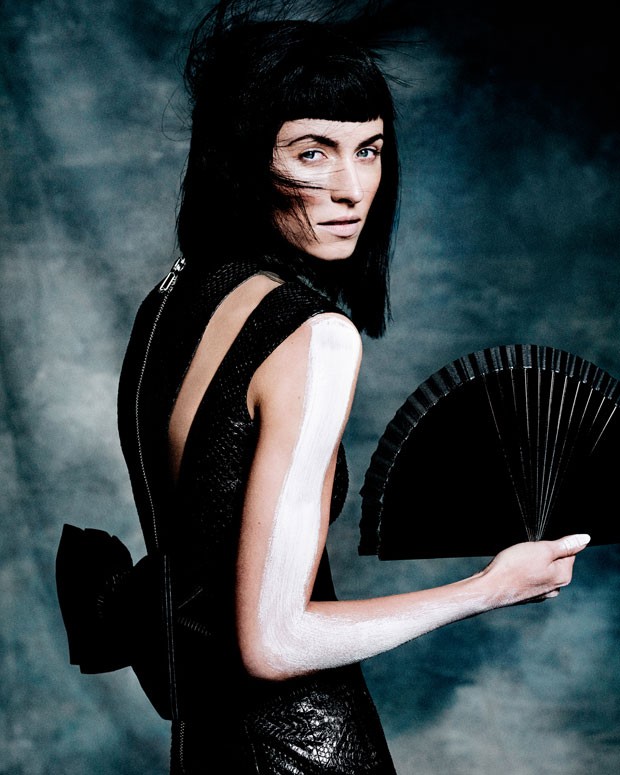 Designer Philipp Plein well known for his extravagant fashion shows and eye-catching runway pieces has announced his latest #PleinHero. Following the steps of Nico Hülkenberg and Mauro Icardi the latest Plein Hero is the striking Lena Gercke model and TV personality, who catapulted her career after winning the Germany's Next Top Model title.
RELATED: Discover Philipp Plein Archive on Design SCENE
Plein has taken his position behind the lens while creatively directing the new issue of German magazine Gala, from which the striking shots are coming. Lena as the latest brand ambassador was photographed for the magazine by Elizaveta Porodina and styled in Philipp Plein by fashion stylist Julia Freitag.

Gercke will also join designer Philipp Plein on the exclusive party held by Gala in Berlin, where she will wear the latest looks from the designer's Spring Summer 2016 collection. For Gala magazine she's clad in 7 looks from the #PleinWarrios Fall Winter 2015 collection. See more of the Gala shoot below: