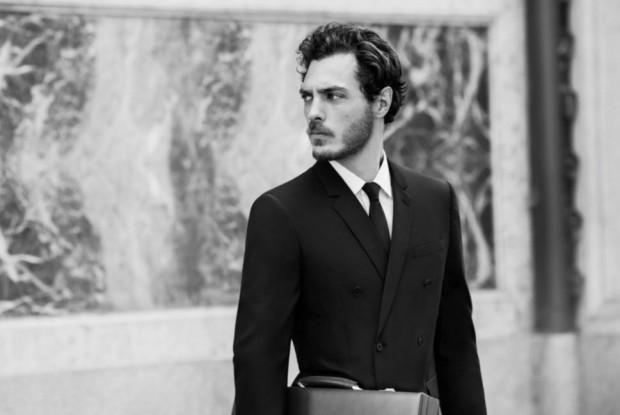 When the average person looks at photos of themselves from even a few years before, there is often a sense of shock and horror. The average consumer-level style (from nearly any era you can name) just doesn't age that well. Sure, there's always an It Guy or Girl who transcends the conventions of the time period. But even these folks are easy to date; there's never any doubt from where and when the photo was taken.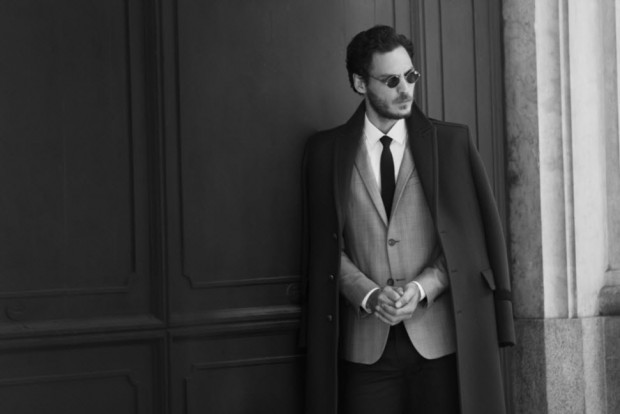 This is true when looking through your grandmother's photo album, and it's true when you look at pictures of movie stars through the years. And while there's nothing wrong with wearing clothes that are on-trend (they call is "Fashion" for a reason, after all), there is always a segment of the community who want to invest in looks which are as timeless as possible. This need is especially pronounced in menswear, where lots of guys out there are trying to pull off a suit and tie, without looking like a dork.
While it's still possible for experts to tell when a classic take on the suit and tie (or any other classic, sophisticated clothing combination) was made, these looks always seem to have a more natural place in time than ready-to-wear items viewed in retrospect. However, few do it well, because a good sophisticated, grown-up-person look is a difficult thing to cultivate. In menswear, it's usually achieved only slowly, because individual items are expensive. Meant to last for many years to come in most cases, they must be chosen carefully and integrated into a wardrobe that maximizes versatility.
It can be tough for men looking to craft this sort of look to find the right designers for the job. But that doesn't mean they don't exist. Some buy vintage, but others know about designers like Jeffrey Rüdes, who are crafting clothes that look classic, without appearing out of place on the street in 2015. That's a tall order, but Jeffrey Rüdes has achieved it, and you're starting to see these clothes in the wild more and more. Check out Jeffrey Rüdes' new store at 57 Greene Street in New York City.
Rather than simply being a suit and tie guy, Jeffrey Rüdes sets out to outfit the complete man, wherever his present habitat happens to be. Regardless of profession, lifestyle, or local weather, there's something in the Jeffrey Rüdes collections for you. From basics to showstopping outerwear, these are clothes for people who appreciate clothes. The average person will know you look good, but people who know about style will know you look really good. Plus you get the quality that comes from clothing made in Italy.
Start investing in a wardrobe that will age well, with pieces that can be paired in many ways because of their inherent style, amazing fit, and integrative construction. This is a wardrobe that isn't assembled in a day, but it's one which will last for decades. No longer will you have to look upon pictures of yourself from years before, only to mortally regret the things you were wearing. Play the long game, and create a style that stands the test of time, all while helping you craft the life and look you want to actualize.