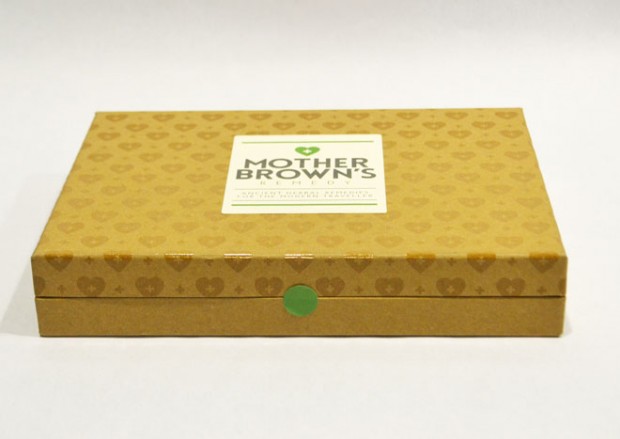 Beauty is far beyond a jar of face cream, maintaining a healthy lifestyle is equally as important but so is the way we protect ourselves from flu, hangover, work related stress or simply a sleepless night. A run to the drugstore might help but a simple thing such as cup of tea is even high on the list of of Oprah Winfrey who ever often promotes natural remedies. While looking for perfect gifts this holidays season what caught our eye is Mother Brown's Remedy, not to quote the above mentioned Oprah but this carefully crafted box of remedies is easily on the list of Design SCENE's favourite things.
Opening the beautifully designed box you can find 6 smaller boxes with their funny, yet ever so real names – Fashion Flu, A Siesta, Turista Belly, Do Not Disturb, Mourning Glory and A Number Two. To find out more we talked about the kit with Mother Brown's Founder Barbara Kennedy-Brown: "It started with the simple desire to carry on the knowledge shared from our grandmothers, to treat nature's ingredients with respect, and to utilise them with care. Mother Brown's Remedies is an ode to natural and wholesome ingredients combined to ease the trials and tribulations of day-to-day life – nothing more, nothing less."
Barbara's goal is to bring the spotlight back to natural herbal remedies, which are very often neglected thanks to the marketing strategies of the health industry. Mother Brown's creators made sure to make a 100% natural food supplement, helping you protect your immune system in daily life, high stress moments for our organism such as travel or simply help us recover from that night out on the town.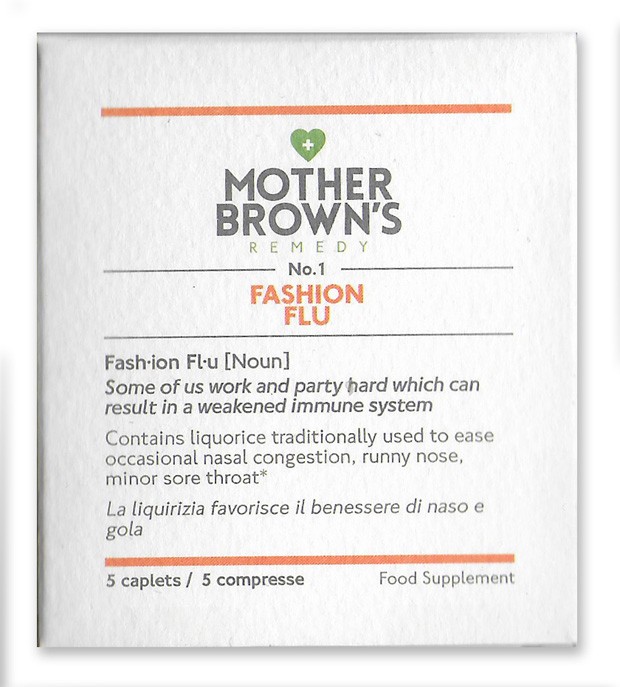 Naturally our favourite is the Fashion Flu (pictured above), which as all of the Mother Brown's Remedies is simply a food supplement, containing liquorice traditionally used to ease the nasal congestion, minor sore throat or runny nose.
All six remedies are packed in a Made In Italy box set ready for your "I Feel Sick" days inevitable after the fast approaching party season. The self help kit of these natural botanical remedies is definitely one of our favourite things for the season, it is available priced £45.00 from motherbrownsremedy.com