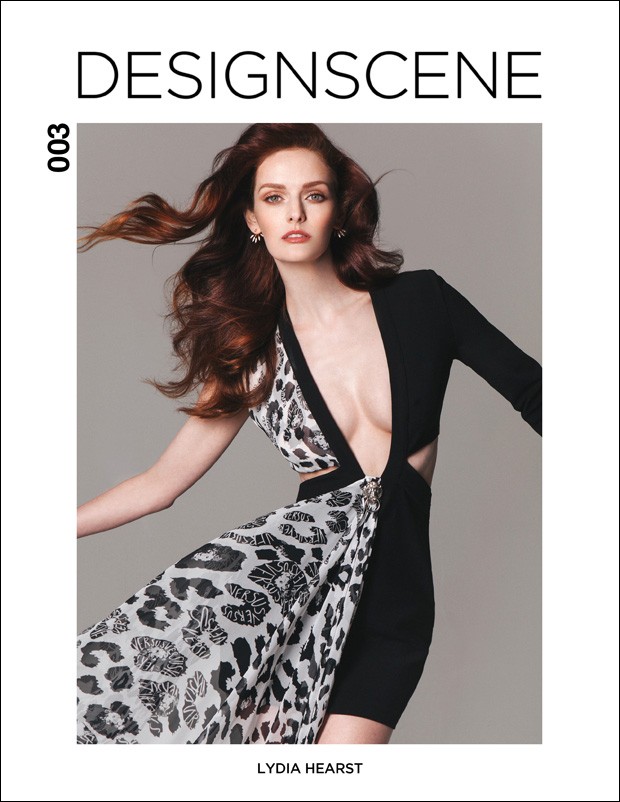 With February knocking on our doors it is the right moment to celebrate the Spring Summer 2016 collections presented for the first time little over six months ago. Nevertheless, through various editorials it is the first time we are seeing the coveted pieces in action. Celebrating the spring awakening for Design SCENE is our February 2016 cover girl, supermodel Lydia Hearst clad for shoot by Elias Tahan in one of this season's key pieces, a dress from Versus collection.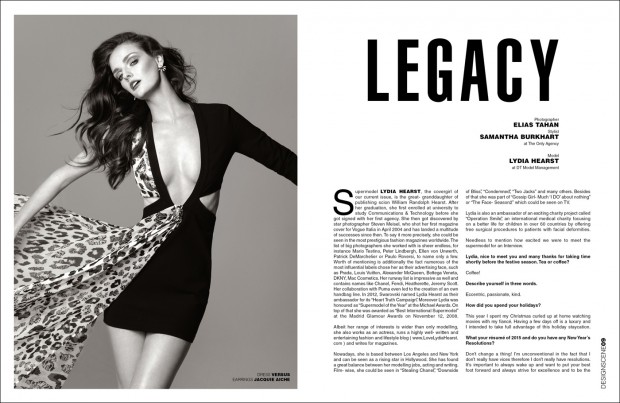 From the west coast where we photographed Lydia, we were heading to the rural America to capture the sublime Puritan, a story both minimal and intriguing mixing in new American designers warming up the scene. The heroines of our latest collection have their solitude in common, where dealing with the same is rightfully empowering. From the beautifully imagined story captured in Italy picturing the spring awakening, to the crisp Paris shoot effortlessly conjuring the Parisian art scene it was our objective to mix in the designer names to watch. Fashion Stylist Coline Poyet made sure she selects the upcoming names on the Parisian fashion scene, while Samantha Burkhart had a similar objective for the LA shoot with Lydia. No doubt that Versus dress was our first cover choice, however Samantha also placed the spotlight on this years designer to watch – Frenchman Simon Porte Jacquemus. His marvelously deconstructed dress is a mix of men's and women's sublimely modeled worn by our cover girl, challenging the myriad of patterns embossed in classic womenswear.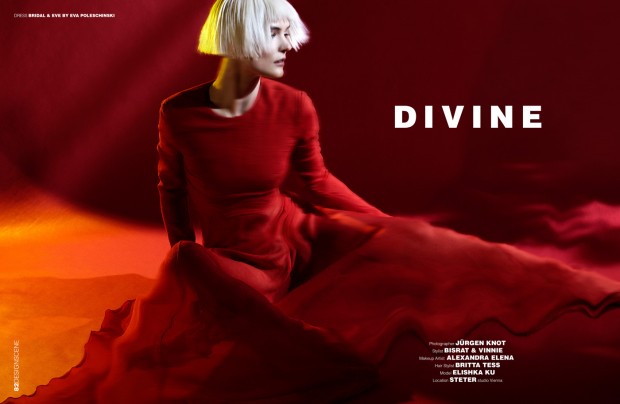 What this season's garments have in common is indeed an intricate new take on contemporary. Even when prints are dominating, the same are infused with bold design lines. Moreover just as our cover shows the spring time is the right moment to put the dress on the pedestal.
Discover more of our February issue after the jump: