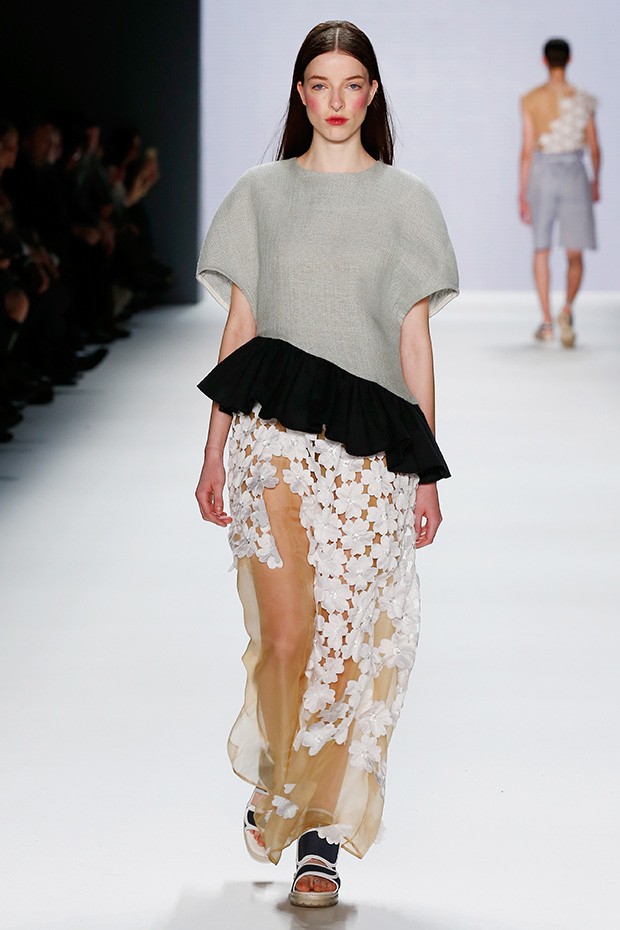 Xavi Reyes, who graduated from Spanish Escuela de Arte No.2 and from renowned Central Saint Martins College in London, displayed his A/W 2016 collection on the 21st of January 2016, the third show day of Mercedes-Benz Fashion Week Berlin. The creative spirit behind the label had his show debut 2015 during Mercedes- Benz Fashion Week Madrid. For that show, he caught the attention of Spanish Vogue which subsequently named him as one of the three finalists for their "Who's on Next" contest. In Berlin, he was lucky to be supported by Mercedes- Benz and ELLE, who invited him as a promising new talent to showcase his collection during Mercedes- Benz Fashion Week Berlin. This season, it was the 10th time that those two gave an upcoming talent the chance, to be seen by a large audience. The talented Mr. Reyes invited us to a journey to his spanish native country and it felt as refreshing as a passionate flamenco dance.
Xavi Reyes' A/W 2016 unisex collection was utterly unique, it enclosed pieces we did not witness in any other collection. Simply refreshing! What made his outfits so unique was a highly creative play with various cuts, asymmetric elements, muted hues and loose silhouettes. It was fun to watch his ideas, inspiring, innovative. It felt like a creative cocktail of masculine influences, futuristic elements and traditional ones. Unusual pieces were often paired in one look. Pattern- wise, stripes could be examined on plentiful of the collections' pieces and were used in a very playful way. Completely charming!
Melancholic severity was eased with romantic elements, for instance sheer white crochet lace, volants, but also oriental pattern which is significant for the southern Spanish region. His whole collection was characterized by influences from his native region Extremadura, Spain. It could be even seen as an homage to his native country. Never forget your roots!
His color palette was dominated by rather restrained, sundry sophisticaed hues, for instance creme-white, gainsboro, night black. That clean colour choice underlined the light-hearted spirit of the collection. It did not scream for attention, but considerably more convinced in a very subtle way. Simply smooth! Apart of that, a few striking shades could be noticed as well, i.e. scarlet and peach- coloured.
Worth of mentioning is Xavi Reyes' very special detail-awareness which caught our hearts: look at those charming crochet appliqués, flattering flare pants, his vivid play with transparencies, the compelling cords which are used instead of belts, the embroidered scarfs. We dreamt of injecting his carmen blouses into our next travel wardrobe to mediterrean destinations. The hair of the models was worn as sleek look, with centre parting. The make- up appeared natural, with a fresh venetian red blush on cheeks and lips.
In addition to those looks, open sandals were worn that underlined the feelgood factor of his creations.
We will definitely keep an eye on Xavi Reyes and on all his upcoming collections!
Discover more of the looks after the jump: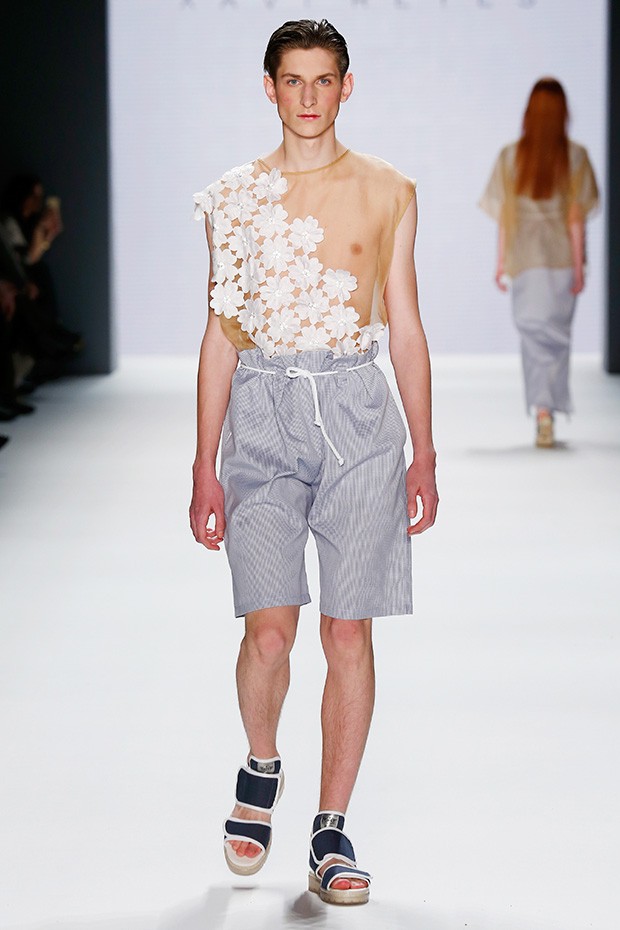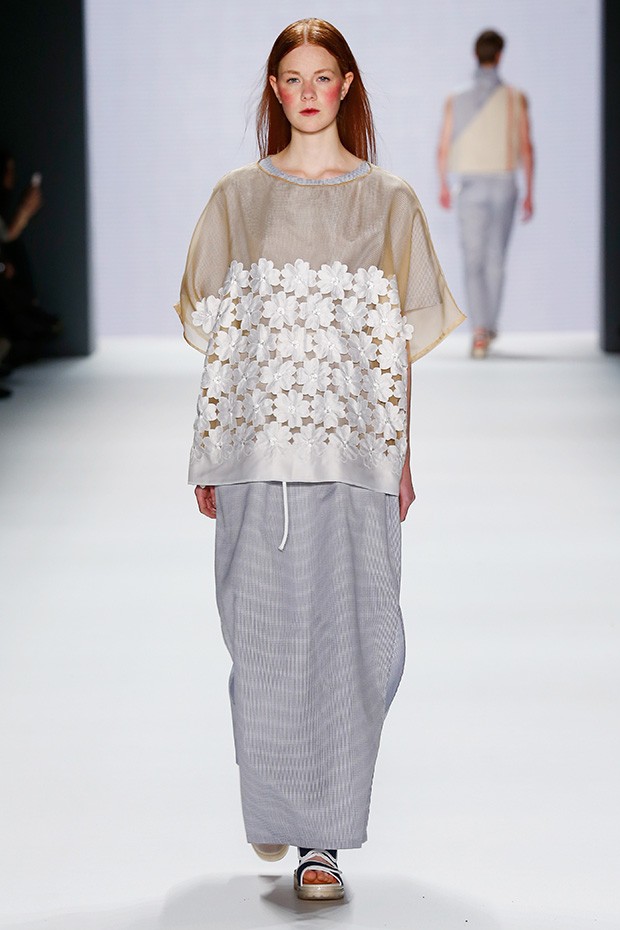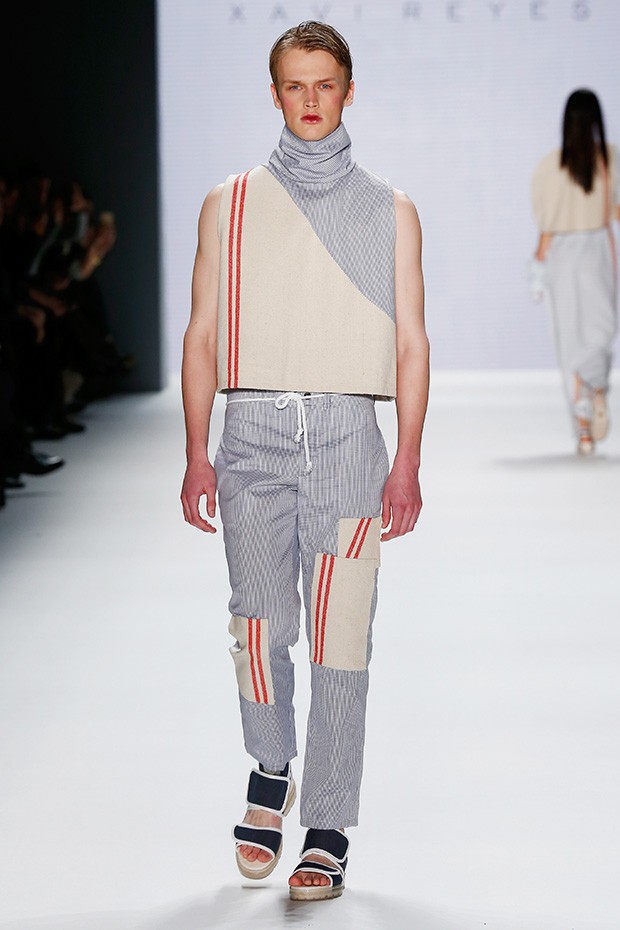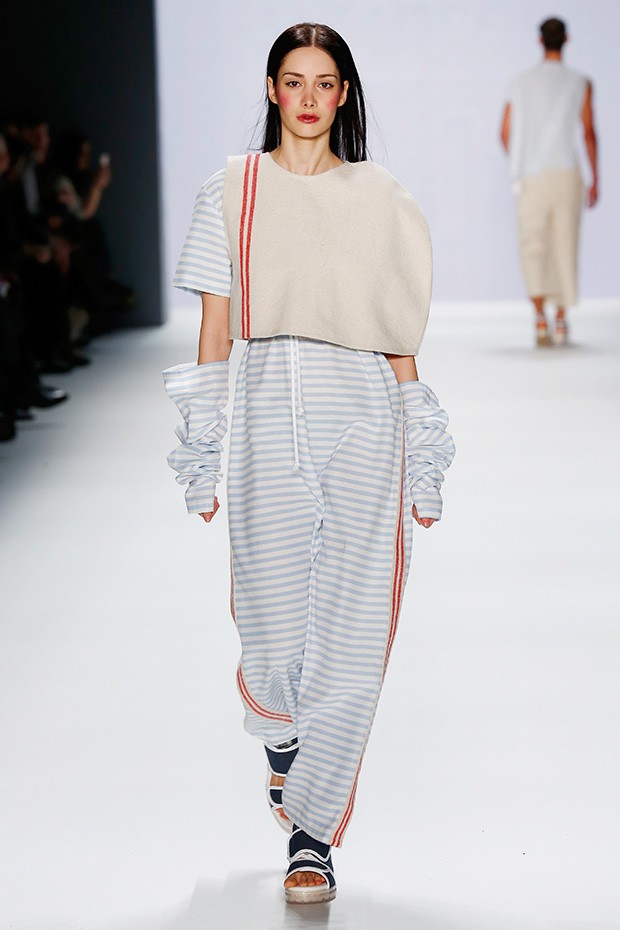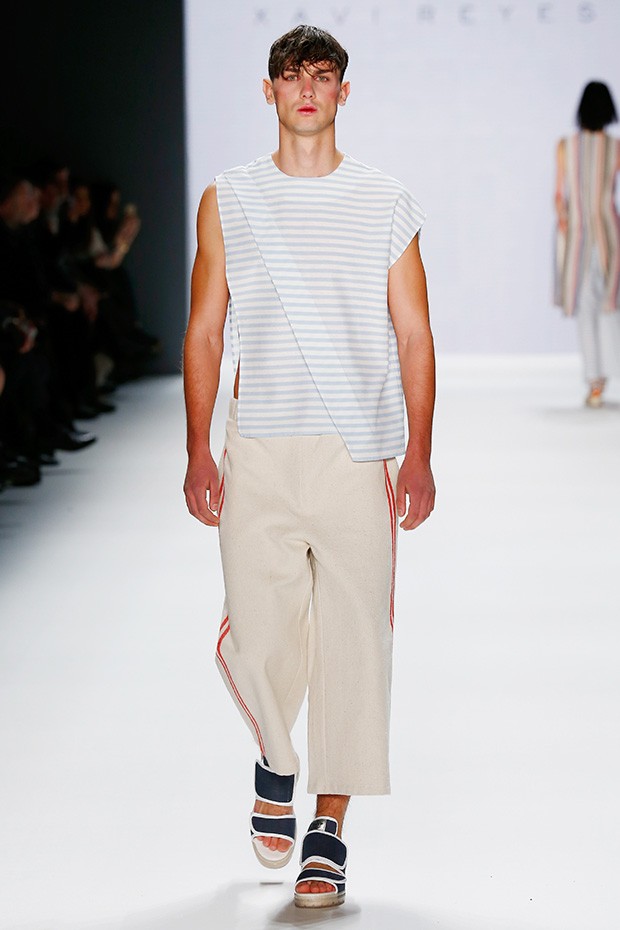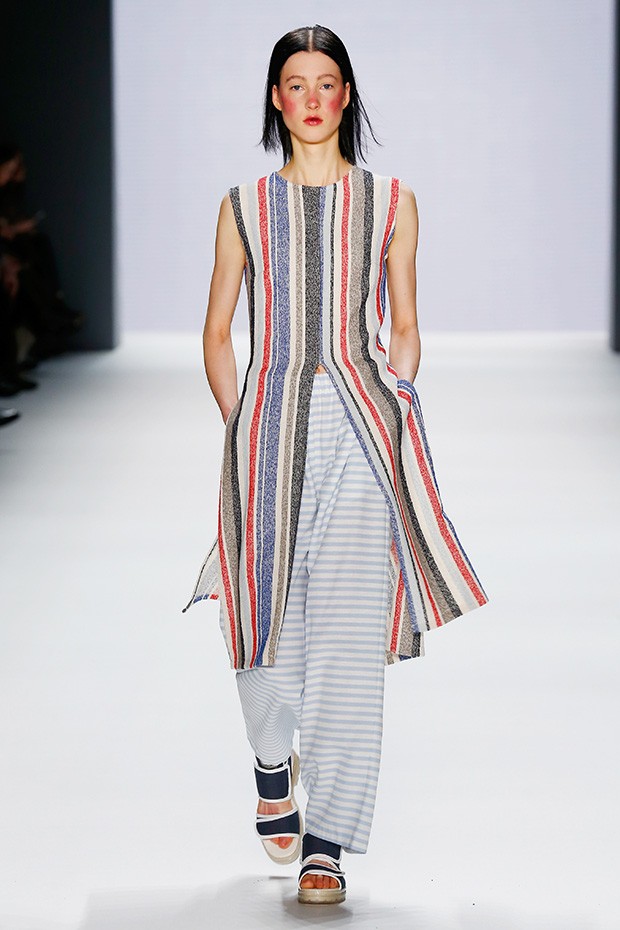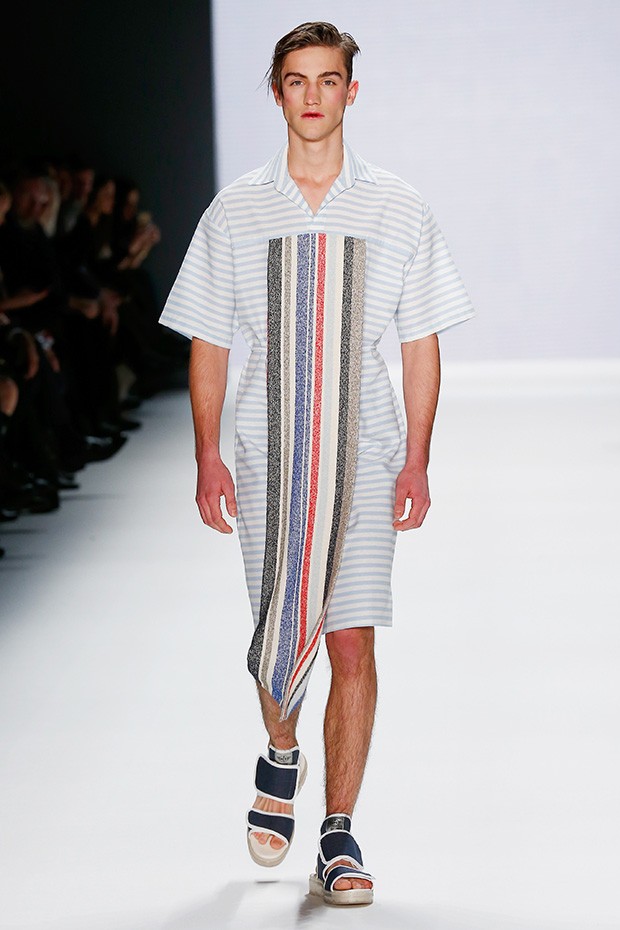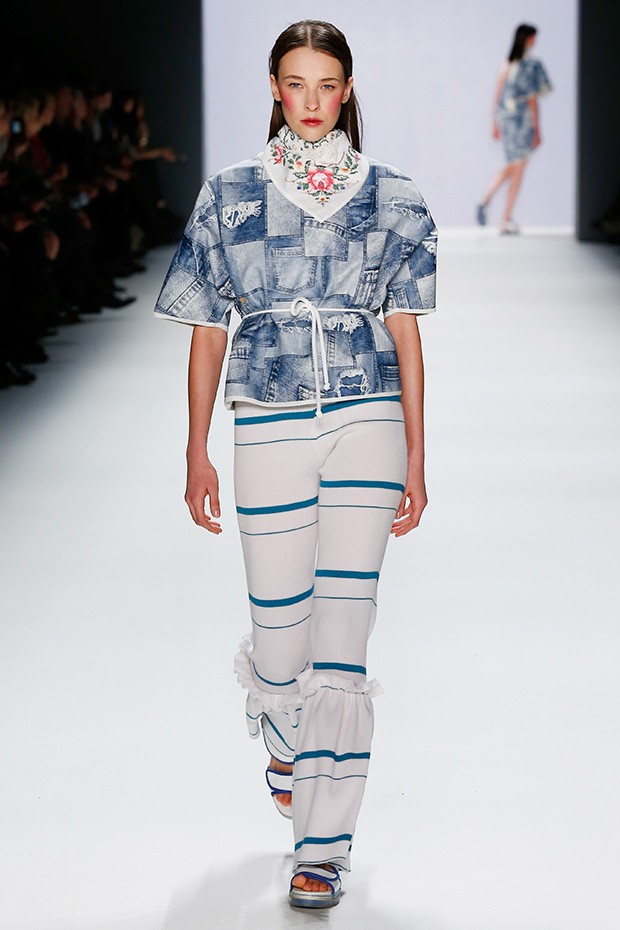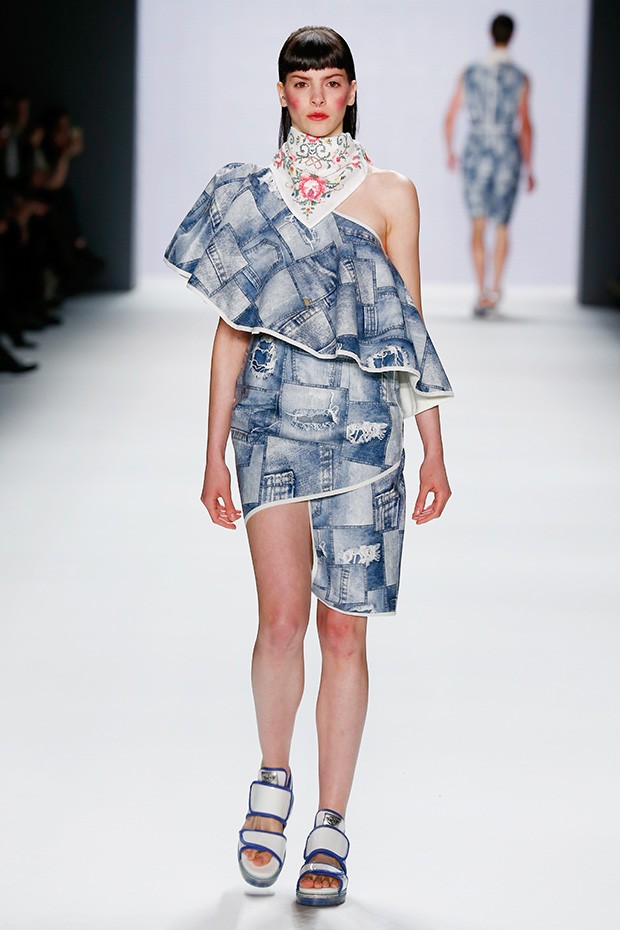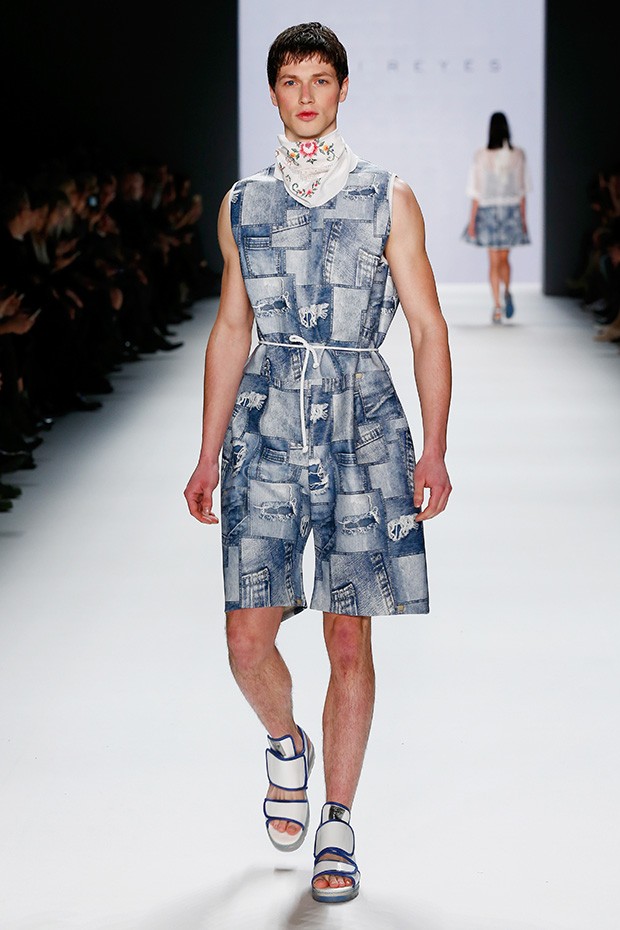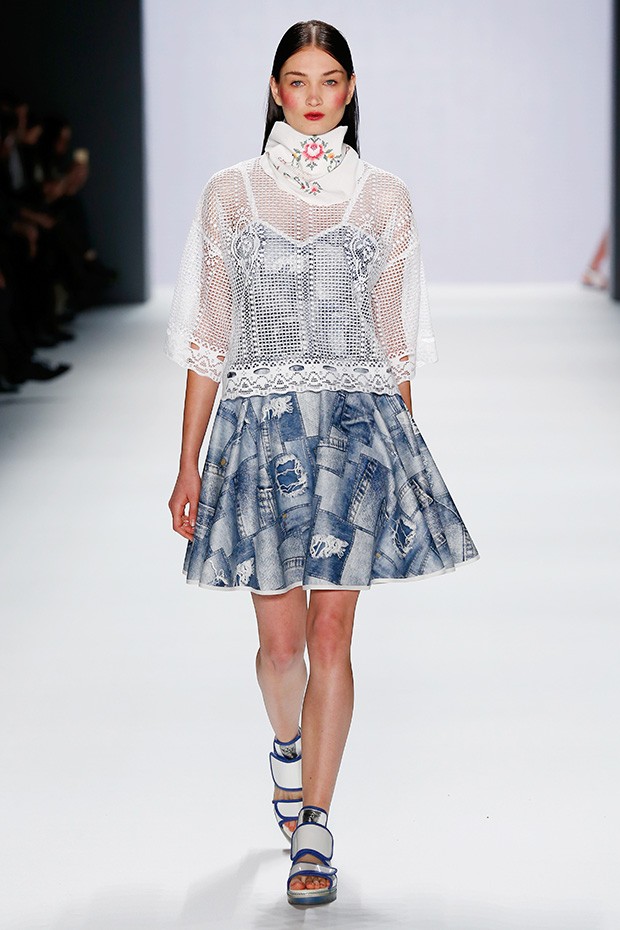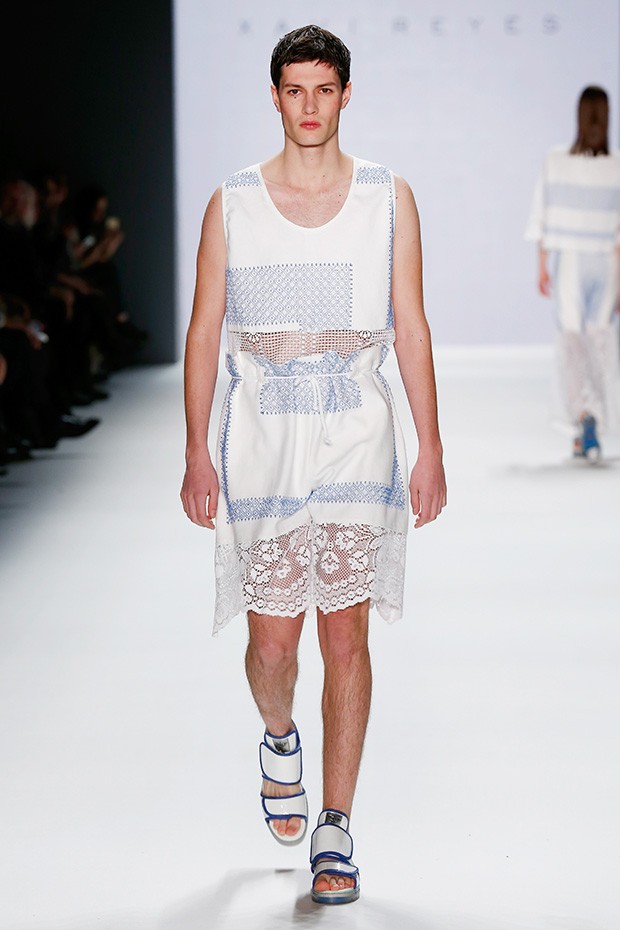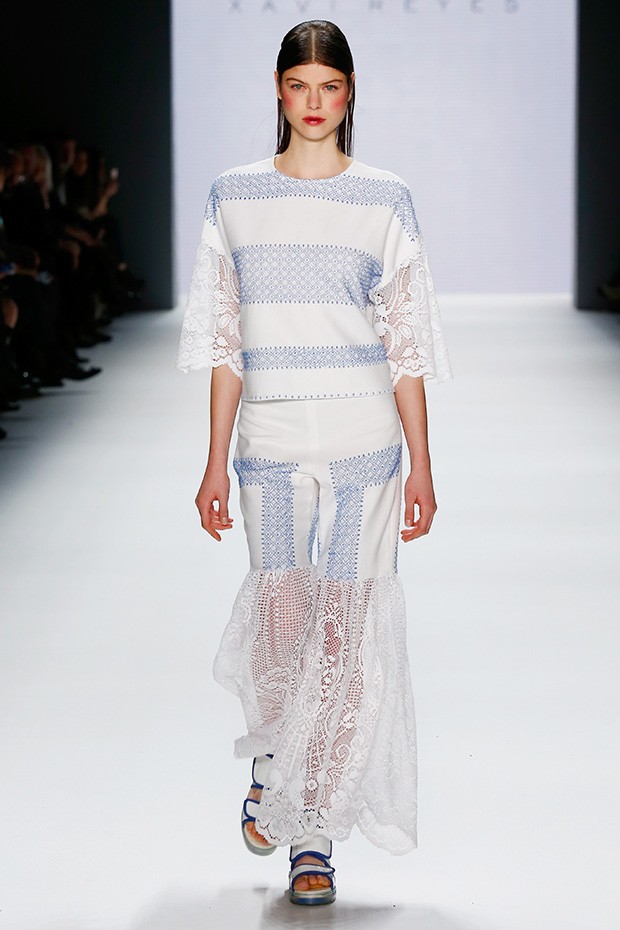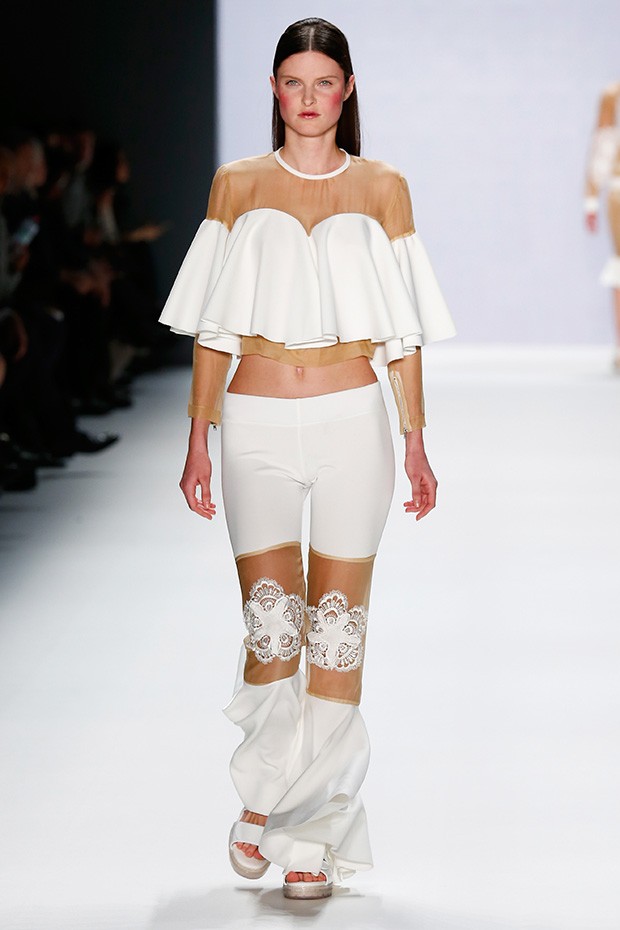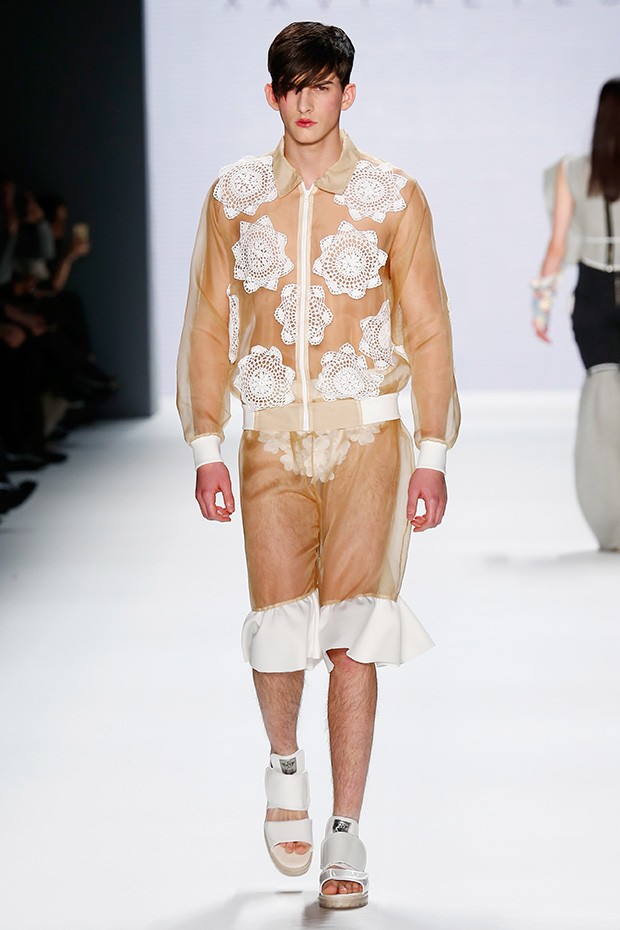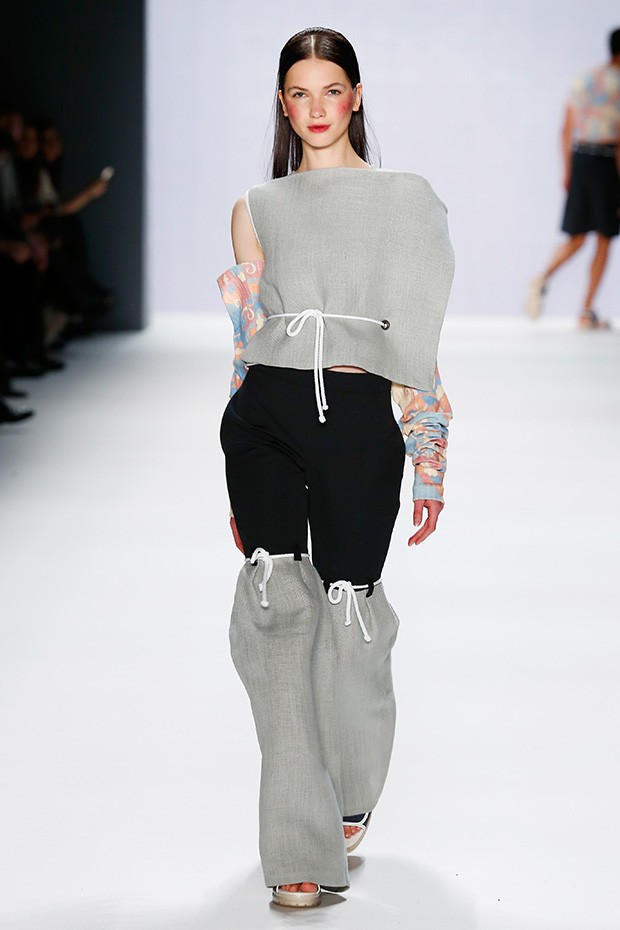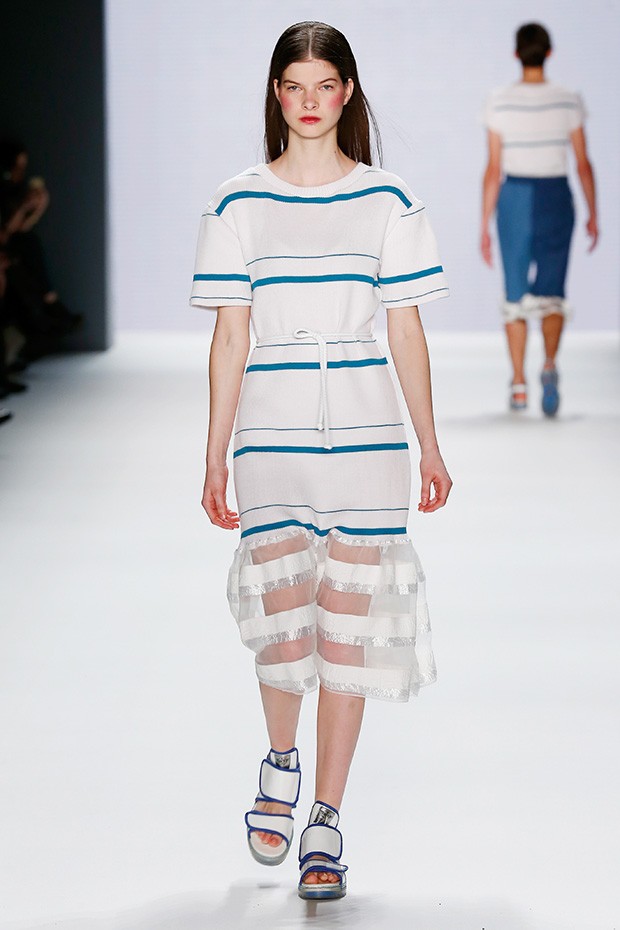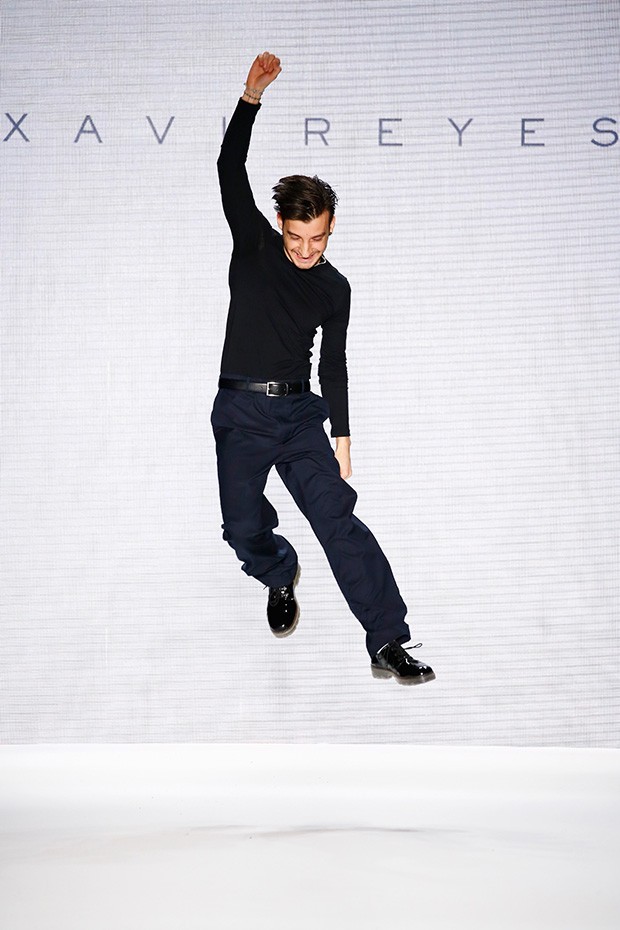 Review by Sussan Zeck for D'SCENE Magazine
All Images Courtesy of Xavi Reyes