FROM DESIGN SCENE 004: With his showstopping portfolio MAZEN ABUSROUR reshaped the way eastern market consumes fashion photography, showstopping and glamorous are only a few sentiments easy to describe his work. His work took the campaigns and advertorials for fahion's power houses such as Dior, Gucci, Chanel and Kenzo to name a few while at the same time he's a regular contributor to prestige titles such as VOGUE, L'Officiel and ELLE among other.
With his DESIGN SCENE shoot in Dubai captured for our March 2016 issue it was a perfect moment for us to talk with Mazen about photography, inspiration and the fashion industry itself.
DESIGN SCENE MARCH 2016 IS OUT NOW IN PRINT & DIGITAL $2.90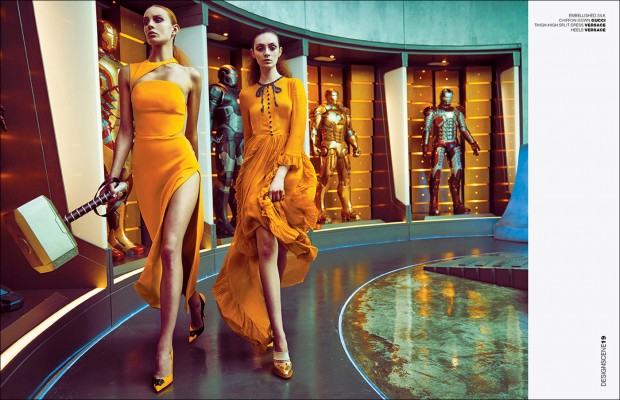 Is photography something that you always knew you wanted to do straight from school? What did the beginning of Mazen Abusrour the photographer look like?
I was always fascinated with women and the way they carry themselves and how they want the public to perceive them. At the same time I had a big interest in visual art, hence why I was a motion graphics artist. i never thought i would become a fashion photographer, but one day I felt that I had reached the ceiling in my field and I needed a bigger challenge, delivering a statement through a still image rather than a video. This became my new challenge. This is where women came into the picture, and more precisely my frame, and this is where it all started to evolve into what it is today. It took a lot of guts to take this step, basically going back to ground zero in my career. I went from being an award-wining motion graphics artist to starting off as an amateur photographer, but I knew that my passion for fashion photography wouldn't fail me.
As an artist what was a defining moment, something that made you sure you want do what you do now?
That moment when I started taking my first few photos and the feedback I received from people was what pushed me and made me believe more in myself. At the end of the day, photography is not a product. It's a work of creativity that can go beyond imagination, and I felt I could take that to infinite levels. That's what made me sure it was what I wanted to do.
What do you find most attractive about fashion photography?
The ability to translate my imagination into a picture through different personas and stories, that can sometimes go beyond what we are used to seeing on daily basis.
You work on different markets, from publishing in Europe to Middle East and India, yet you always produce a showstopping fashion image. Middle East and India are considered very conservative, how challenging is getting your message across when working with restrictive clients?
It's quite tough and challenging. There were red lines that we can't cross in that region, however, there was always a way to go around it safely. Many of images get rejected by magazines for that reason, and I end up using them online only. That was one of the reasons why I became more active in other regions. Dubai is still my base though.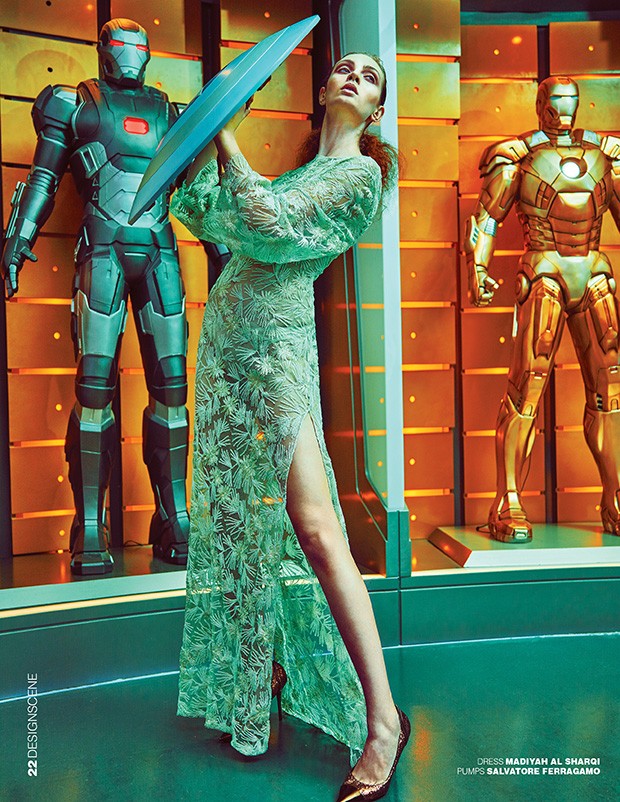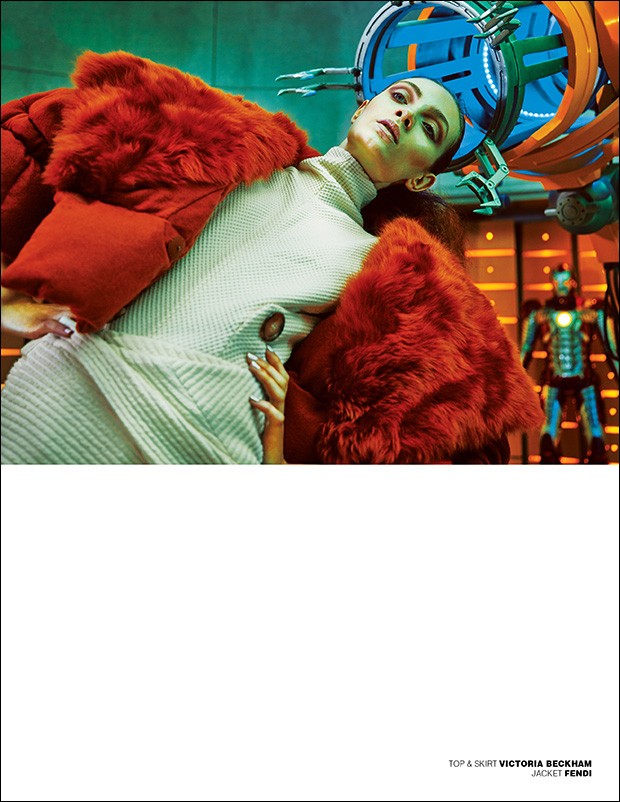 Where do you find inspiration and what is your creative process like? Do you like to have full control or do you incorporate team's ideas with your own?
People inspire me: women, the human behaviour, what people think and don't say. All sorts of art inspires me; such as paintings, graphics design, architecture, movies, stories…
It starts by receiving a general idea or a mood-board from the client, in most cases they kinda play it safe, so I add to it to give it an edge, a daring factor, something that would make the viewer pause for a second and think. No one wants to see another ordinary shot of a model posing in an ordinary situation. This is not what my audience is expecting from me.
Of course I welcome the input from those whom I trust, and in this industry I trust very few people. I believe that the more people I involve, the weaker the idea gets, the further away it disconnects from my own style or signature. Artists are meant to do their own thing, express themselves strongly, by their very own ideas and concepts. I'm not an advertising agency who gathers a group of people for a brainstorm session..I prefer to do that part myself, then get one or two people's input.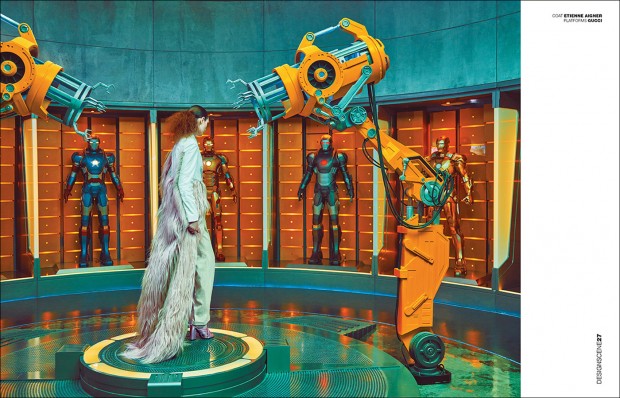 Your work is recognizable for its signature use of vibrant colours, and spectacular locations. How would you advice up and coming photographers to shape their aesthetic?
My only advice would be to "Think fashion", and don't worry about the technical side of photography. Develop your sense of fashion, educate yourself about the history of it, and what's IN. I find the majority of photographers concerned too much about the lighting setup and the retouching techniques, while they pay much less attention to what they are actually photographing. Basically, hire the best team possible because you are only as strong as your team.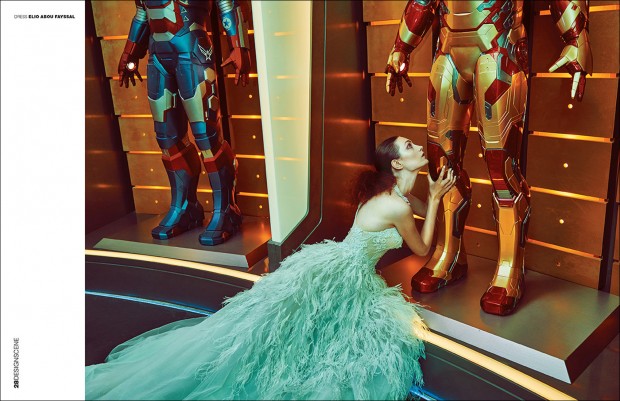 Your photography always has a cinematic appeal to it, are you big on references or is that just your natural sentiment?
I spent 7 years creating animation pieces using 3D graphics and 2D illustrations, all created in CG from scratch, where colors are solid and saturated, and everything is in focus and high contrast. When I switched to photography, everything looked desaturated and less contrasty to me. That's when I started to mimic my animation look and feel in my photography.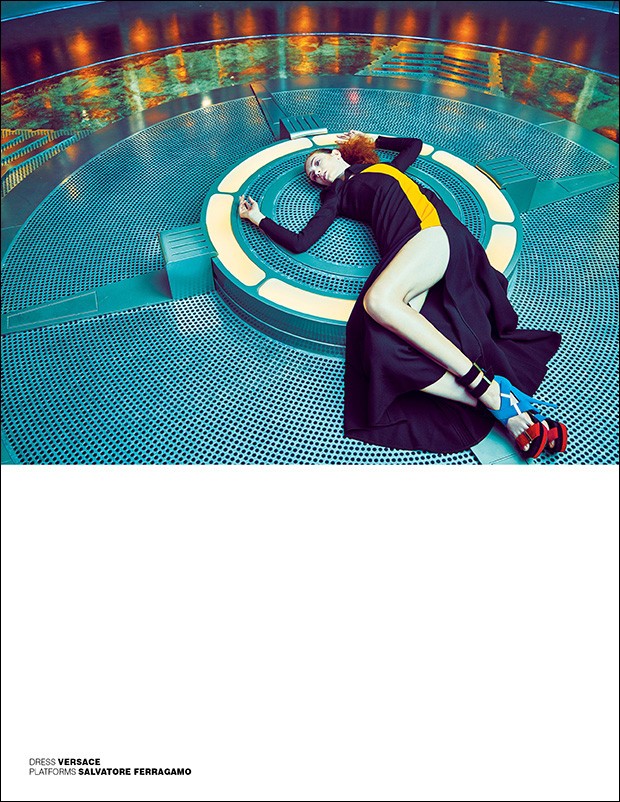 What is your opinion on photographers transcending from photography to moving image often by the request of clients, and which do you prefer?
Using the word transcending implies that the moving image is somehow superior to photography, which is not the case; although many people think it is. They are simply two different art forms. They are connected in many ways, but a great photographer may not be a great filmmaker, and vice versa. That being said, one should not come at the expense of the other. If you have the passion for it and the talent, then I don't think someone needs a client to tell them what path to take.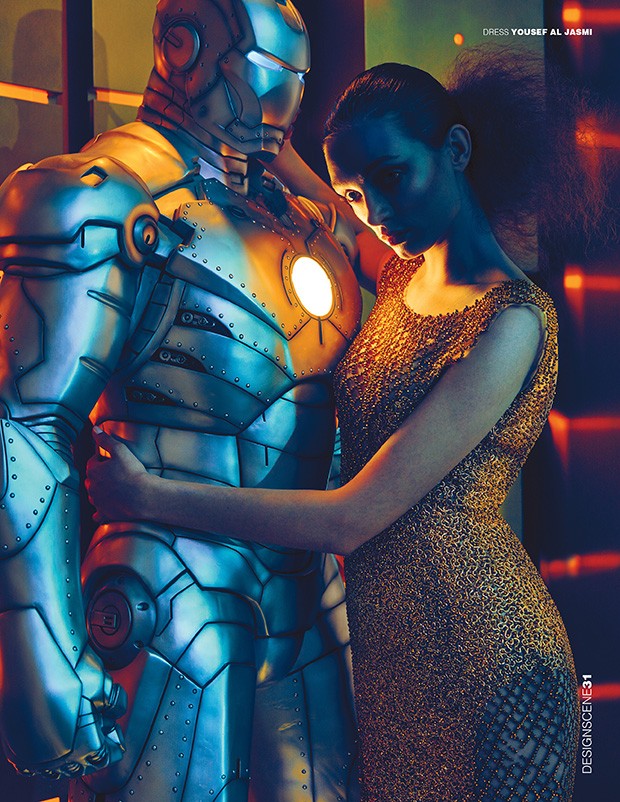 Location is a very important part of your photography, what was the most challenging yet most rewarding set you worked on?
My first fashion editorial with Vogue magazine was based on stripes; the stylist wanted to use clothes with stripes, and we both agreed that a hot air balloon with big colourful stripes would be a great prop to use and build the story around it. The challenge was actually with the budget. Even though we had a good budget, but renting a massive hot air balloon for 8 hours is quite expensive, not to mention the technical issues we have been told by the captain, such as the wind speed vs. the time of the day. At the time, due to the weather, hot air balloons had to take off before 9am, otherwise the wind won't allow them to stand still. So we either shoot before 9am, or we move the shoot to the sky. At the end we agreed to start shooting by sunrise, around 6:30AM, and wrap it up by 9AM. The light was perfect by 7:30AM, that's when I actually started taking photos, we did 8 different looks, and we finished the shoot by 9:15. The captain was very accommodating and understanding. So far that was the fastest shoot I've ever done, and one of my favourites.
Your beauty stories always contain very elegant make up decisions, how do you go about deciding who you work with for those elements of your team?
Make up is not my specialty and it's the only aspect in my career where I depend completely on others, therefore I just hire the best make up artist in town, and I listen to them. They suggest a few good directions and we agree on the one we like the most. Of course I always pick the models for my shoots myself.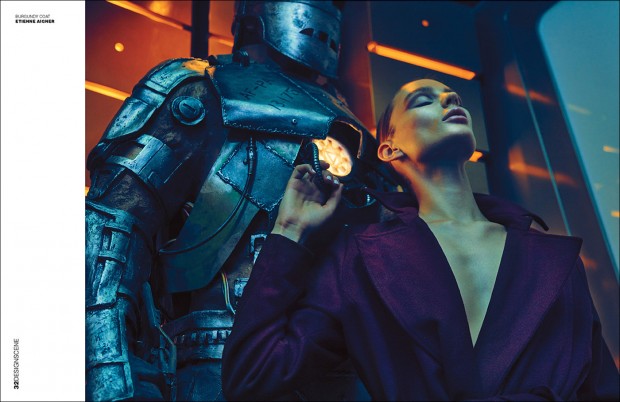 If you are to make a list of celebrities you would love to photograph, who would take the #01 spot?
This is a tough one, as I do have a long list of #1's! Irina Shayk, Rihanna, Adriana Lima, Karlie Kloss, and Rosie Huntington-Whiteley to name a few!
What do you love the most about your job?
I get to take an idea, develop it in my mind, and see it become real in magazines or billboards across the world. It's an amazing feeling. This job is unpredictable and full of uncertainty. It keeps me on my toes. It's not a 9-5 job, it could be 5-9 sometimes…and most importantly, my weekend is not necessarily Saturday & Sunday.
Fashion has become a very saturated industry, clearly only the most passionate will rise to the top. What would you say is the pivotal principle to apply while working and trying to be successful in this industry.
Believe in yourself, because if you don't…nobody else will.
What are the future plans for Mazen Abusrour?
As someone once said, "Work hard until you don't have to introduce yourself". I want people to recognise my photos before they see my name on it.
Photographer MAZEN ABUSROUR – mazenabusrour.com
Stylist MO AL-FALASI
Models Karina and Joanna from MMG
Hair and Makeup Sarah Damichi