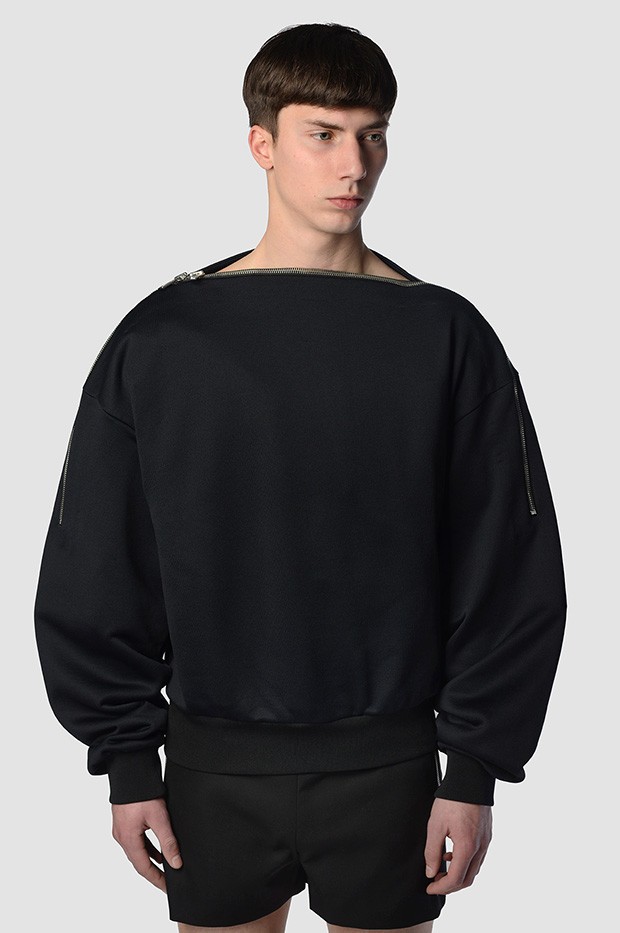 Thanks to Wrong Weather store from Portugal we are spotlighting some of the key pieces of the must-see Juun.J collection shaped for the Spring Summer 2016 season. Oversized tshirts with eye-catching illustrations become the front of the Korean brand lead by its designer Jung Wook Jun, nevertheless in the years following we saw there's more than expected in the collections coming from this brand. The designer who graduated at Seoul's ESMOD back in 1992 is now one of the leading Korean fashion design creatives, established as Juun.J since 2007 the label moved to Europe with Paris Fashion Week becoming it's 2nd home.
While menswear is certainly taking the spotlight in Juun.J designs, the lines are very often genderless celebrating a refreshing approach to masculinity in contemporary menswear. Such is also the Spring Summer 2016 collection which along with the brands signature lines also offers a refreshing take on resurfacing denim trend.

[Historically,] the ordinary people in Korea wore white clothes from head to toe: white hat, clothes, and shoes. Foreigners called us 'the white-clad folk.' Come to think of it, they must have looked so avant-garde. You might have seen a lot of all white looks in my collection. I love that in ordinary people's culture and was hugely inspired by it. There is a big movement towards a global market in today's Korean fashion. Korean designers are showing their talent; they show well-made collections by interpreting and combining Western fundamentals and Eastern elaborated details. Koreans' attitude in fashion is very assertive and trendy, as well. They have the chance to experience every global brand in their hometown, and the development of technology and high-speed Internet is playing a huge role in our fashion scene. – Designer Jung Wook Jun for The Wild Magazine
Wrong weather team has selected a mix of classic men's pieces from the spring summer 2016 collection, along with the head-turning zipper jumper and sweatshirts from the latest Juun.J collection.
Discover more after the jump: