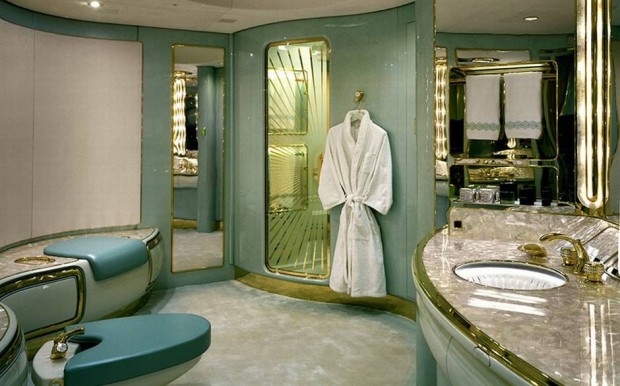 Photo courtesy of Nick Gleis Photography
When it comes to decor everybody has their own taste. It can be posited that, ever since humans understood the concept of personal ownership, the need has been there to place an individual's stamp of approval on both the idea and its instantiation. For those lucky enough to either charter a private jet or own one, one thing is for certain—the interior should meet specific travel standards that discerning travellers have become accustomed to. In the case of ownership, control of the interior design of your jet is much easier to maintain but, when you're hiring a jet which is not yours, it can get a bit tricky.
Let's say in your case you've already thought about hiring a private jet and just need to know the differences between one jet and another without calling a concierge. What stands in your favour is that companies like Air Charter Service have staff who are trained for matching you with your ideal private charter.
Photo courtesy of Nick Gleis Photography
Some of the most luxurious private jets according to TheRichest.com include
The Boeing Business Jet 2, also known as 'The Flying Hotel' – featuring 1000 sq ft of lounge with comfortable furniture and a bedroom suite. Everything inside is reminiscent of an upscale penthouse, meeting even the most complex travel needs.
Gulfstream G650, also known as the G6, was made famous by the Cataracts track 'Like a G6'. This plane is popular among celebrities, having once become so popular they were sold out. So far 40 have been sold and another 40 are slated for completion in 2017. Most of these will be taken by people on the waiting list.
Bombardier Global 7000 – one of the most popular jets in the world. The plane is capable of holding up to ten passengers and can travel up to 7000 miles without stopping. The plane features four living spaces, a dinner table that seats six and large cabin windows.
Gulfstream G550 – worth $60 million, the plane is currently one of the fastest luxury jets on the market. In one trip, the Gulfstream G550 is able to fly from South Korea to Florida in just under 15 hours. The plane consists of four living areas and seating for 18 people.
If you are now set on chartering a private jet using a reputable air travel concierge, then it's best to also research the standards of interior decor which you deem fit.
When it comes to interiors, Nick Gleis has photographed over 800 private jets and he has been in the business for over 30 years. Many of the planes photographed by Gleis belong to royalty, dignitaries and heads of state ranging from Japan to Kazakhstan. Close to 70 percent of the work done by Gleis is in America, with the rest spread across the world.
So, if you pay close attention to such masterpieces as those contained in the work of Nick Gleis, you should know exactly what to expect when chartering your own private jet.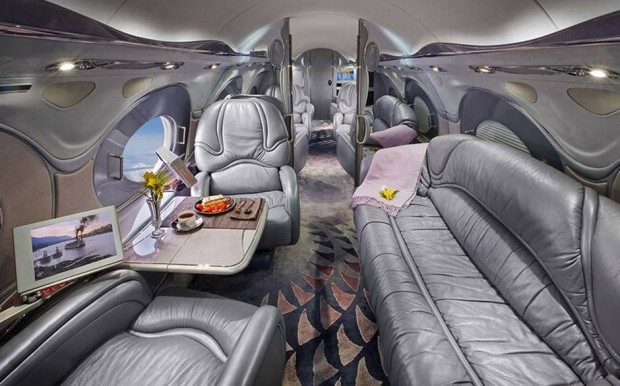 Photo courtesy of Nick Gleis Photography
Find more design stories in our Design Archive