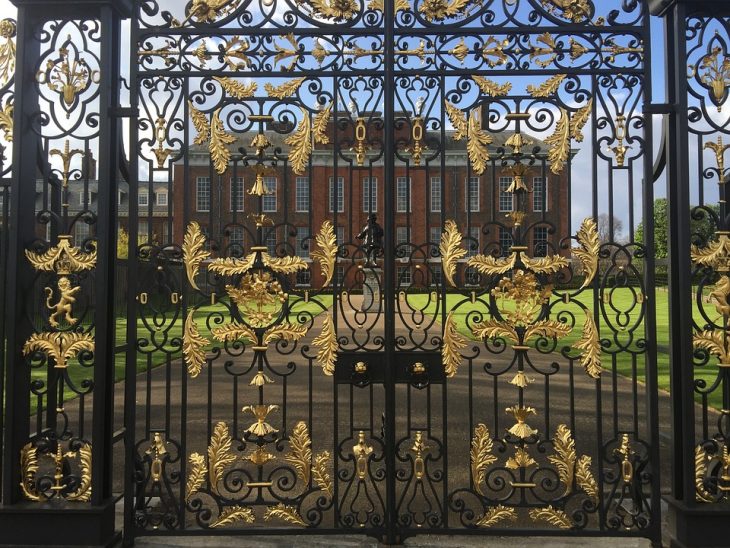 You're looking for a new place to live. It doesn't really matter whether it's in your home country or halfway around the world. Here are the types of places out there that you should be looking at.
The Manor on Holmby Hill, LA California
This home was originally listed on the market at $150,000. However, Petra purchased it for about $85 million after it sat vacant for 2 years. The 56,000 sq ft mansion isn't short on amenities. It has 123 rooms total, which makes it one of the largest homes in LA county. Among the most popular are the gym, the bowling alley, the tennis court, a unique gift-wrapping room, a pool, and a screening room. Like most mansions, it has a garage. Unlike most mansions, it fits 100 vehicles.
On first glance, this home could be mistaken for an oversized version of what Entwistle Green routinely offers.


Duke Semans Mansion on Fifth Avenue, Manhattan, New York
The Duke Semans Mansion in New York is valued at approximately $44 million. The Mexican businessman Carlos Helu Slim purchased it for that sum in 2010. However, he rarely lives there. Instead, he likes to set up camp in his home in Mexico. He recently put the house up for sale for $88 million. If someone buys it, it will be the most expensive townhouse ever sold in New York City. According to the property's listing, it's an 8-story building with French Renaissance interior appointments. It has a sweeping staircase, gold-leaf trimmed fixtures, and high ceilings.
Kensington Palace Gardens in London, UK
Valued at roughly $72 million, this home, owned by Tamara Ecclestone, is one of the most expensive in the UK. But Ecclestone isn't lonely. She lives on billionaire row street, where Dukes, Duchess, ambassadors are her neighbours. Her 57-room home includes a bowling alley, a beauty salon, car lift, a dog spa and a full cinema in the basement.
Another address in the lavish gardens is a $90 million home situated in billionaires row street, home to Lakshi Mittal, the famous steel mogul. He purchased the 55,000 sq ft mansion from Bernie Ecclestone. The home has 12 bedrooms, an amazing indoor pool, a Turkish bath, and a ballroom. Mittal has a sense of humor about spending all that money though. After spending millions renovating it, he renamed it the "Taj Mittal."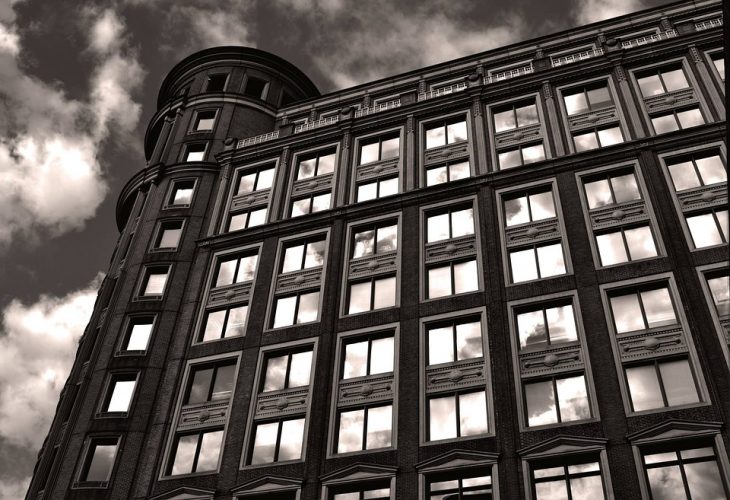 15 Central Park West Penthouse in New York
Value: $88 million
Ekaterina Rybolovleva bought this home which is now worth an estimated $88 million. OK, her father probably had something to do with it too. Dmitriy Rybolovleva a Russian fertilizer tycoon. Currently, Ekaterina goes to a school in New York, but never leaves her million dollar apartment that she purchased with her father's money. The home, which is just 10 rooms, features a wrap-around terrace, 7 walkin closets, and a library.
One57 in Manhattan, New York
Bill Ackman's house, valued at roughly $90 million, is the product of a successful hedge fund career. Akman, who is the CEO of Pershing Square Capital Management, bought the duplex penthouse for over $90 million. And, the apartment spans across the 75th and 76th floors of a 90-story building. It has 6 bedrooms, 6 bathrooms, a winter garden which is enclosed in a 51-foot wide glass.
He doesn't live there, amazingly. Instead, he bought the condo for "fun."

Promised Land in Montecito, California
Oprah Winfrey has homes all over the United States. But, this 23,000 sq ft home seems to be the most audacious and outstanding. The home sits on 40 acres and features 6 bedrooms, 14 bathrooms, 10 fireplaces, and more than 600 rose bushes. It also has a tennis court, a tea house, a theatre, an artificial pond, and pretty much everything else you'd expect to see in a mansion.
Seven the Pinnacle in Big Sky, Montana
This 10-room schoolroom turned-home is owned by none other than Tim Blixseth, an American real-estate developer and musician and his ex-wife Edra. The home features all the usual mansiony stuff, plus heated floors, an indoor-outdoor pool, and a private ski lift. And, the big back yard just so happens to be the Big Sky ski resort in Montana.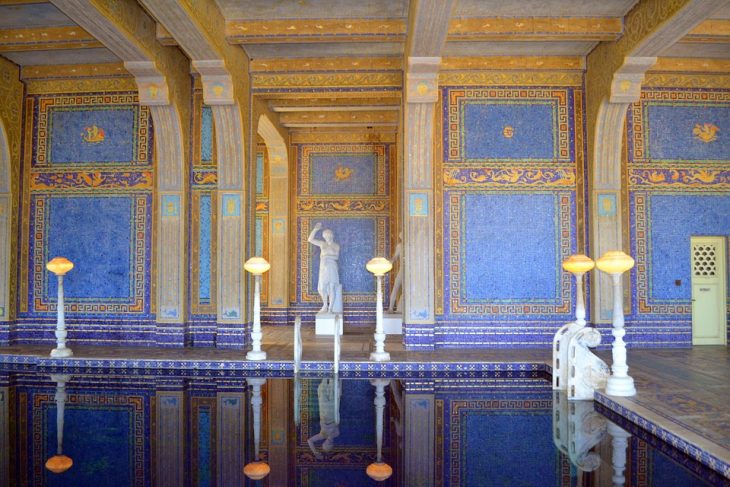 Hearst Castle, San Simeon, California
This $191 million home, owned by William Randolph Hearst, is now owned by his estate and keeps this 27-bedroom home in immaculate condition. The home now belongs to the California Park System.
Even if you can't afford to buy a mansion, they sure are fun to look at, aren't they? But, aside from looks, mansions give inspiration for remodeling jobs. So, before you buy your next home, drive through some of the wealthiest neighborhoods where you're looking to buy. Even if you don't pick up a 27-room masterpiece, maybe you can figure out how to squeeze a gym into your humble abode.
Chloe Reece has worked in residential real estate for several years. She enjoys working with high-end property, and seeing how the other half live! Her articles often focus on property and celebrities which are published on a variety of blogs.