Resonate 2016 Trailer 
The fifth edition of RESONATE FESTIVAL took place from April 12th to 16th on the most attractive locations in Belgrade, Serbia. A festival dedicated to music, visual arts and digital culture brought together artists, designers and educators for a debates, lectures and workshops about the position of technology in art and culture.
For it's fifth anniversary Resonate had a great success with nearly 100 daily presentations, over 20 workshops and 20 music performances, as well as more than 2500 visitors.
Our Belgrade based editors took part in the activities this year, read more after the jump: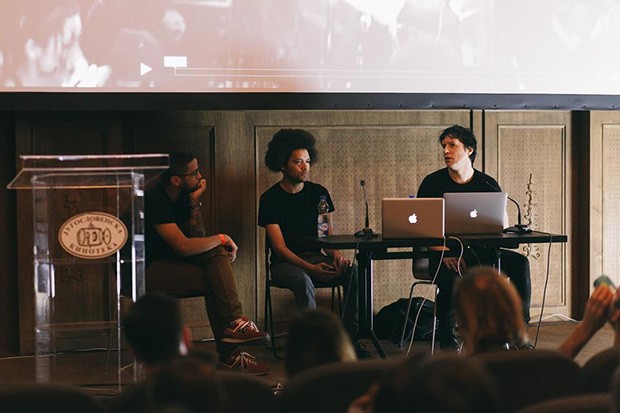 Alec Empire from Atari Teenage Riot
Resonate 2016 had two separate programs: LIVE  and Conference.
LIVE partition of the schedule took place in a beautiful building of the Yugoslav Film Archive (Jugoslovenska Kinoteka) and was solely dedicated to the influences in contemporary technologies on the music scene in addition to the new tendencies in music in general. The much talked about lecturers were: Matthew Collin, Mariska de Groot, Kaitlyn Aurelia Smith, Hans-Joachim Roedelius, Pierre Bastien, Alec Empire and Zan Lyanos, Daniel Miller, Squarepusher while the night program included features and performances by artists such as Omar Souleyman, Mousike (Deepist), Pierre Bastien, Hans-Joachim Roedelius, Alec Empire & Zan Lyons, Rashad Becker, Ninos du Brasil, Dadub, Daniel Miller, Squarepusher, Dopplereffekt, Holly Herndon, Peter Van Hoesen, Regen, Jan Nemecek and Gordan Paunovic.
Conference program became the essence of this year's Resonate Festival with its focus on creative processes on the art scene achieved through innovative technologies and reemerging media solutions. It hosted lecturers such as Shane Walter (Onedotzero), Karsten Schmidt, Andreas Müller, Nicholas Felton, Kimchi & Chips, Joshua Noble, Jakob Bak, Ishac Bertran, Carsten Goerz (Random Studio), Gael Hugo (Ecal), Darsha Hewitt, Neil Mendoza, Atau Tanaka, Kris Hermanson (Resn) as well as Memo Akten among other.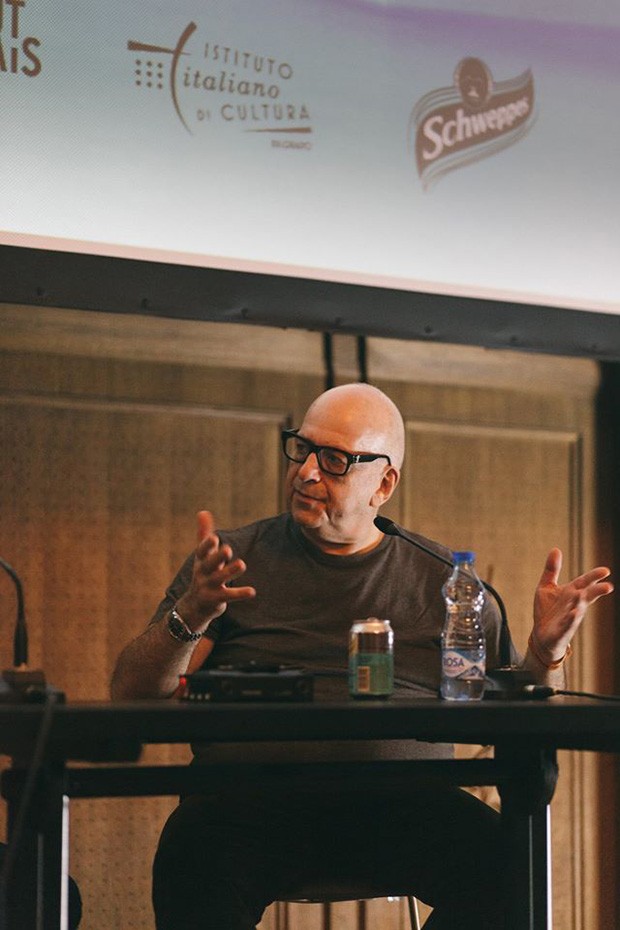 Daniel Miler, the founder of Mute Record
British music producer and founder of Mute Records, Daniel Miller, discussed the beginnings of his career, starting the record label and working with big stars.  He talked about how he recognizes the potential in young artists as well as how he chooses who he decides to work with. The audience was especially interested in his collaboration with stars such as Depeche Mode, Laibach, Yazoo…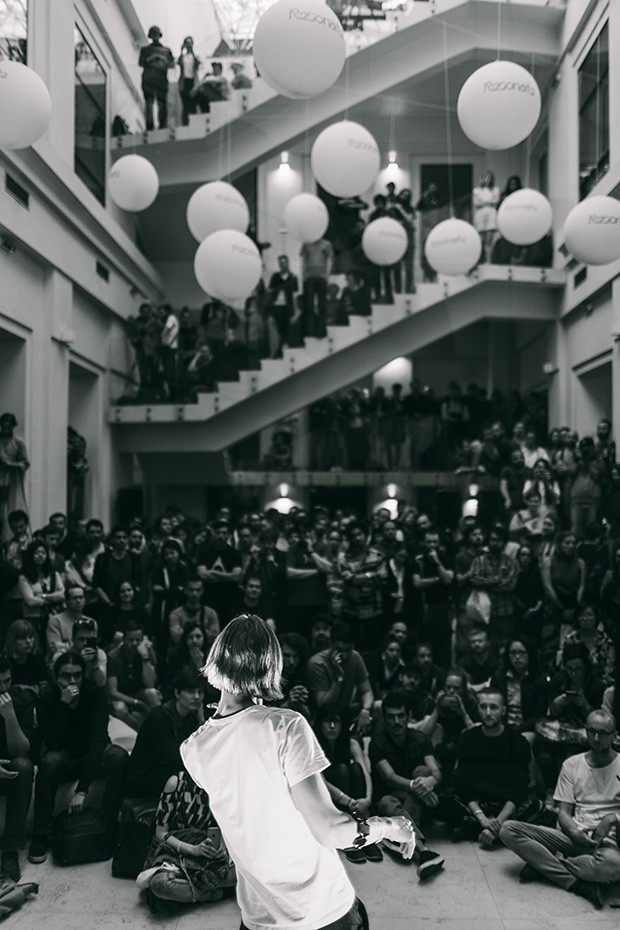 Omar Souleyman, Magacin Depo, Belgrade
Well know Syrian star in exile Omar Souleyman brought his wild dance party to Belgrade's Magacin Depo. The lights, synthesized beats and throaty vocals were inviting people to participate. Even thought the few of them understood the words, everyone could feel the universal messages of Omar's song. Hundreds of people couldn't resist the infectious beats to the "Wenu Wenu" and even sang along with him the verses of "Warni Warni". The night was true example of why Omar's moving energy and unique relationship with audience in front of his stage secured him a worldwide reputation.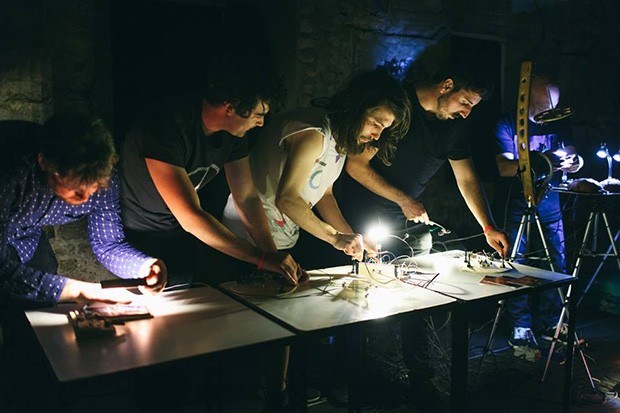 At its educational core, Resonate offered a wide variety of workshops, ranging in topics and platforms such as: Machine Learning, DSP / ARM programming, vvvv, working with the orbbec, the open frame, GLSL, using dancing motion data into OpenGL (OpenFrameworks), creating your own synthesizer with low-cost electronics + MORE.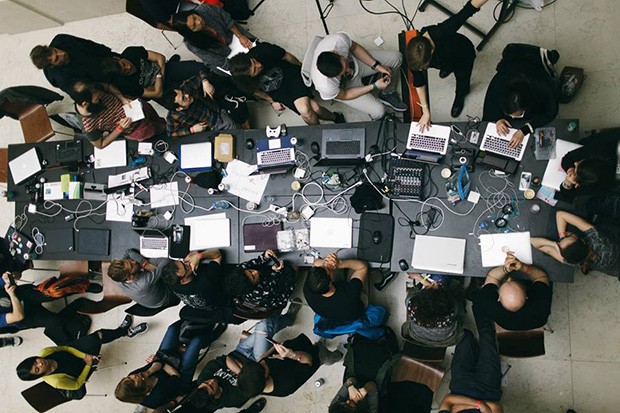 All images by Viktor Sekularac and Goran Jankovic