#INTERVIEW: L72 Story With Lee Wood for Design SCENE 006
|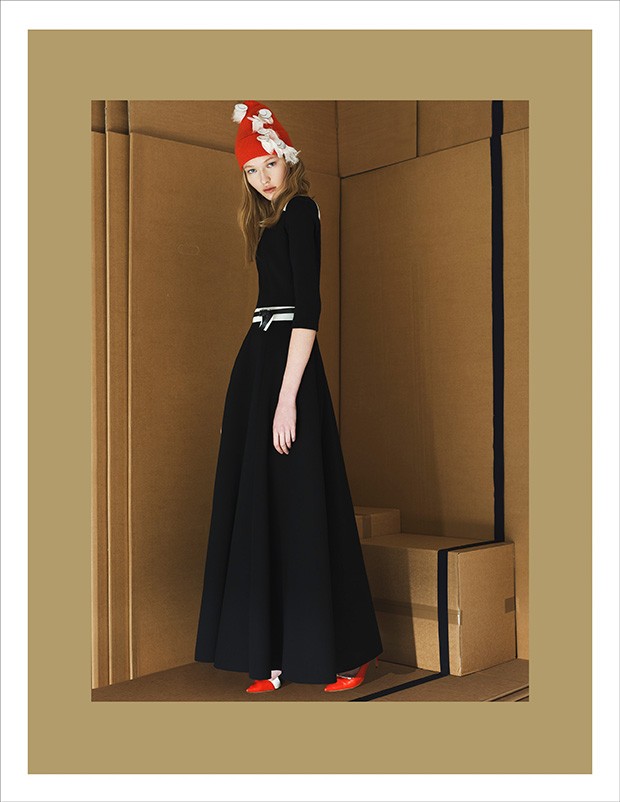 Designer LEE WOOD sits down to talk for DESIGN SCENE May issue about his rising success on Italian fashion scene and we made the most of his time to find the secrets behind his climb. Lee and his line L72 are recognized both by Vogue Italia's talent scouting project as well as Altaroma. Undoubtedly L72 is the brand to watch, in addition to our sit down with the designer, we also had CHRIS MILO masterfully photograph the latest collection.
When did you know you want to become a Fashion Designer, and how did your design education start?
From an early age I was always very creative, I loved the draw and make things. I remember when I was young; I would look at magazines and see images of people and places that looked so distant from my life and what surrounded me. I knew secretly that I wanted to be a part of that. At school I always was the happiest, and got the best marks, in all the creative classes. So it was natural for me to go on to Art College after school. There I did an Art Foundation course for one year and after that I took a two-year diploma in Fashion Design. After that I didn't go on to do my degree, I wanted to get out, move to London and start earning my own money. I wanted to be independent.
Read more after the jump: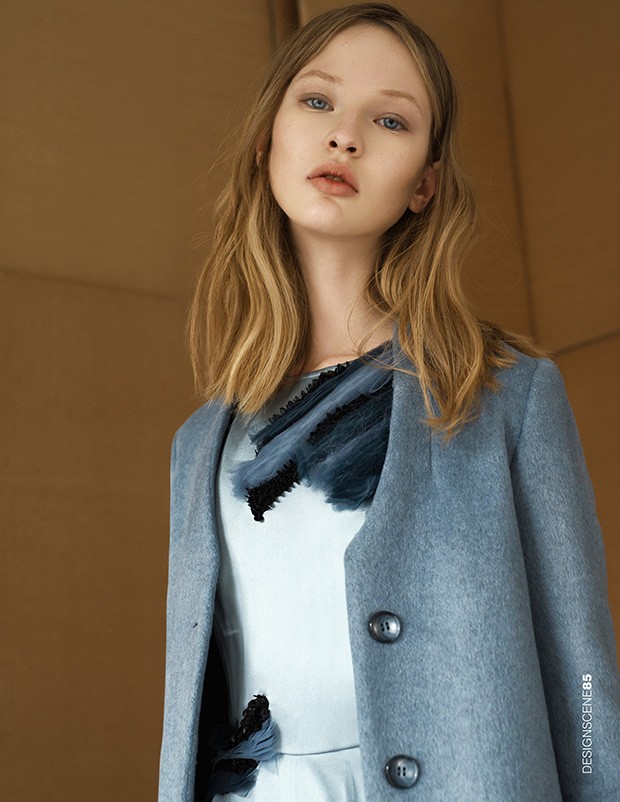 What did moving to Milan mean to you as a Fashion Designer?
It meant everything! The opportunity to move to Milan was a dream come true, an offer I couldn't refuse.
In London I did all sorts of jobs to pay my way; Barman, Waiter, Shop assistant, Store manager, Design-room assistant, Assistant Stylist, Stylist and then all of a sudden I'm on a plane, flying to Milan to meet Donatella Versace. Moving to Milan meant that I could finally experience what it would be like to work inside a real fashion powerhouse.
You worked at Versace. What was it like to collaborate with Donatella?
She's really is an amazing woman, she taught me so much. She's extremely hard working and knows what she wants. Working alongside her was the best experience I could have had. I worked for her for 16 years and in that time I worked on different lines and projects. It was really a full 360° education of a luxury fashion brand.
You are the winner of Altaroma and Vogue Italia scouting Project. How did that recognition help your career?
"Who Is On Next?" is the most important talent-scouting project in Italy. Being in the final was already a victory for me, winning was a wonderful surprise. The recognition is priceless for any emerging designer or brand. It's an incredible launch platform and gives your brand great visibility. For me personally, it was also the confirmation that my aesthetic could have a real future and find it's own path within the fashion system.
L72 is my baby, it's my personal expression, it's what I think is right. There's a lot of competition out there and you have to find your own voice.
What is the best advice you could give young designers?
Work hard, never complain, do everything you're asked and then do more. Learn as much a possible, be curious and follow your heart.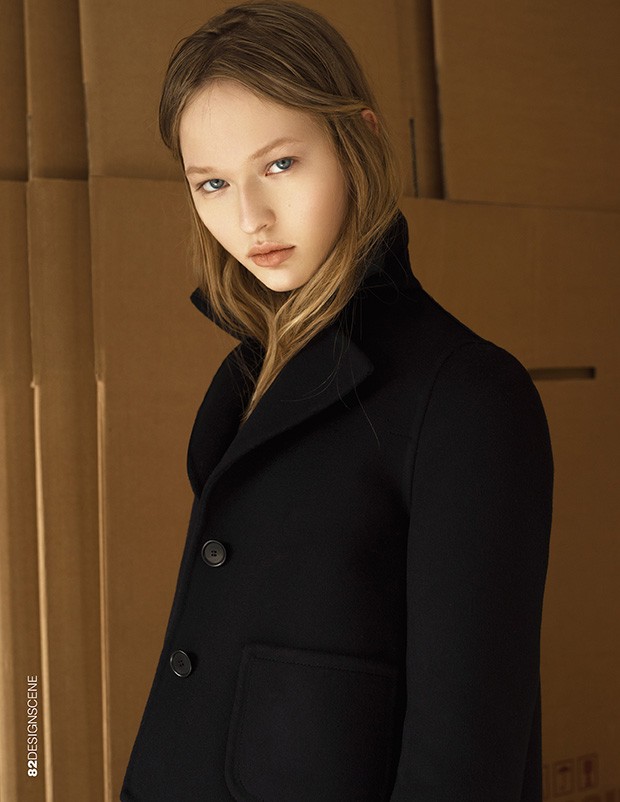 Could you describe the L72 brand in 3 words?
Sophisticated, Pure, Graphic.
The 'buy now see now' approach has been described as the new revolution, yet Milan and Paris chambers of fashion have rejected the concept. As a brand on the rise, do you think the idea of presenting 'in season' would help your label or have an opposite effect?
I think this approach is for the large businesses that have the financial power to anticipate production. For an emerging brand like my own I think it would be suicide.
Right now fashion is on the edge of change, you may call it a revolution, but I see it more as the beginning of another chapter. Now is the time that everyone has to start to write their own rules and do what is best for their brand. Social media and the Internet have given us the opportunity to communicate directly with the consumer, it's immediate and you can see how people are reacting, but I don't want to become a slave to that.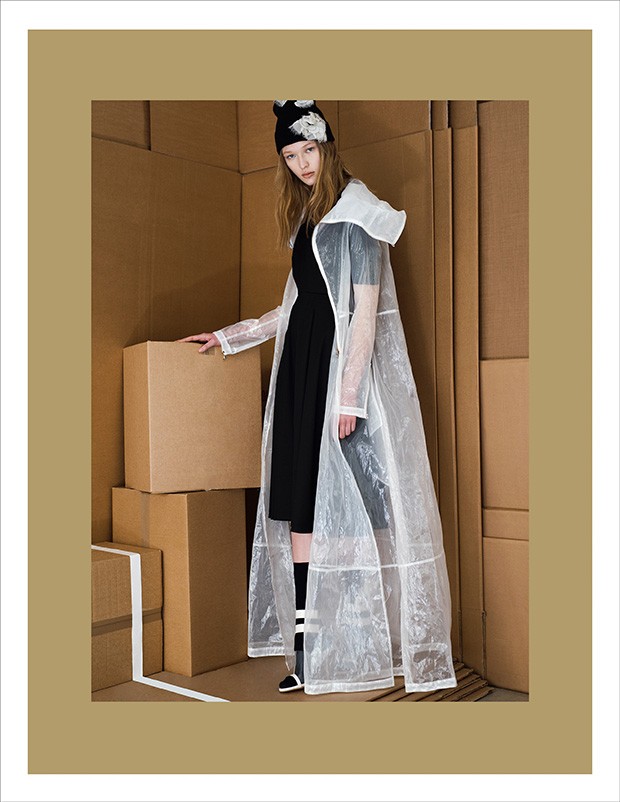 What was the main inspiration behind your latest collection?
Emotion. 2015 was a very emotional year for me and I wanted to exorcize this through my creativity. While I was on my summer holiday I was sitting on a beach looking out to the sea and I began to think about the water, the way it moved, and how much it reminded me of human emotions and myself. When I got back to Milan I started doing my research and found a Finnish mythological goddess called Vellamo. Vellamo is the goddess of water, lakes and seas; she controlled the winds, storms and waves. Sailors and Fishermen would pray to her for good luck. She was the perfect muse for my collection.
Do you look into the trend reports, today often compiled by agencies, before you set the mood for your new collections?
Never, I do what my instinct tells me. I do what I want to do. I believe that trend reports are for mass-market brands that follow fashion rather than create it.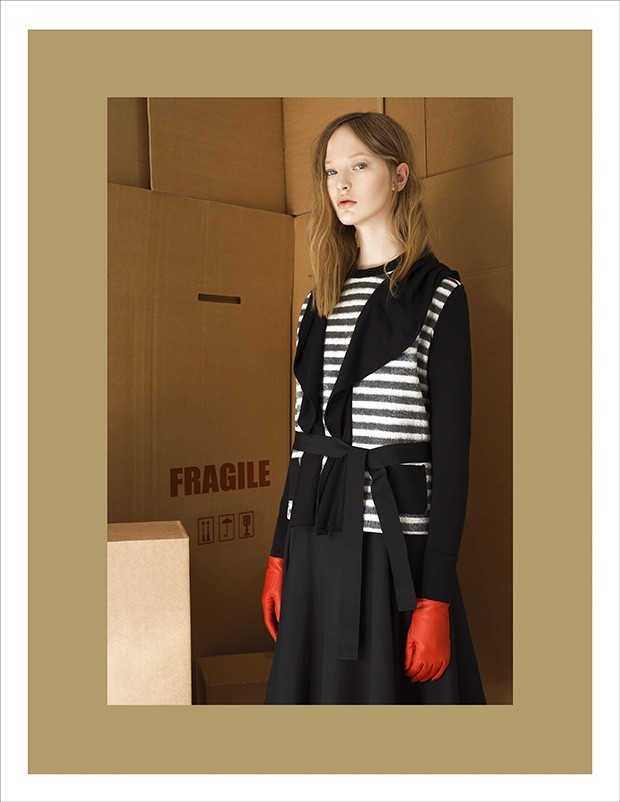 Your latest collection had both its runway debut but you also showed it through a presentation. Which form do you prefer best?
That's a very good question. This season as winner of "WION?" part of the award was a contribution to show my collection on the catwalk during Altaroma. It was a great experience, I enjoyed every minute of it. It was the first official L72 runway show and so it was very exciting. I would definitely prefer to do a fashion show, you get a lot more interest and coverage, but it's also extremely expensive.
In Milan I did a presentation on mannequins, it was completely different, we even reviewed the styling. It was very interesting. I like a lot that fact that I had time to talk with journalists and visitors about the collection, walking them through the space, explaining the inspiration, the materials and the techniques. You don't have that sense of calm when you do a Fashion show, there's so much going on. Currently my business strategy does not have a budget for runway presentations; those will come later, for now I'm concentrating the resources on production and brand development.
What would you say are the benefits of showing collection in Rome's AltaRoma, opposed to the four major fashion weeks? 
Showing in Rome was a huge opportunity for me. I think L72 was able to benefit from the fact that there was definitely a lot of attention on Rome this last season. Altaroma had moved to a new location and this attracted a new curiosity to the calendars events. I was extremely lucky to be the first designer to show in the new "Ex-Dogana" location, on the first day of the calendar.
Showing in one of the four major fashion capitals would be fantastic but also a massive struggle. The editors and buyers are so busy and have very tightly packed schedules that it would be hard to gain their attention amongst the larger, better known brands.
Where do you see L72 in 10 years from now?
Hopefully with complete women's and menswear collection and with a full range of accessories as well as a perfume launch.
Photographer Chris Milo 
Makeup and Hair Augusto Picerni
Stylist Alessandro D'amico