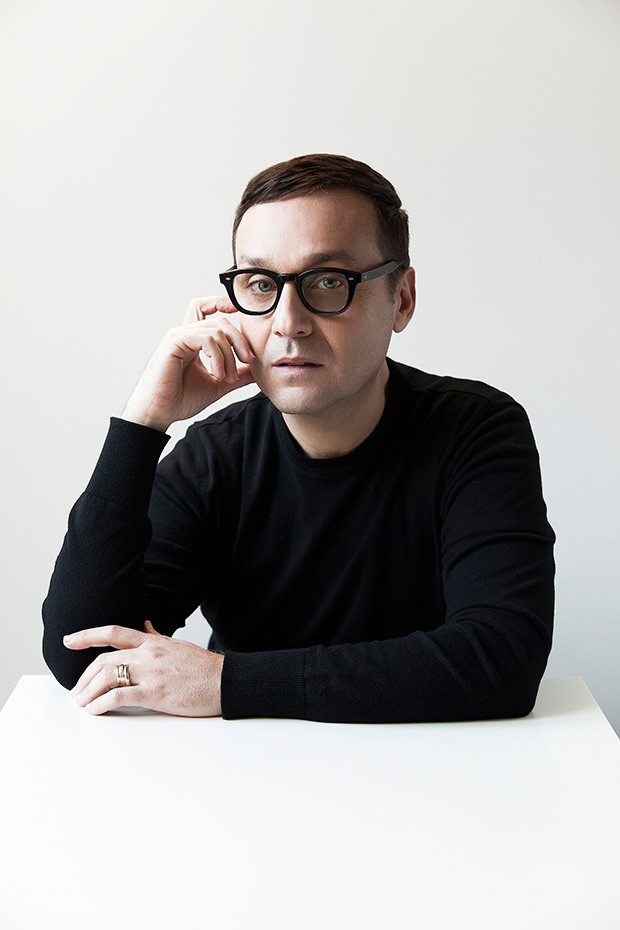 Italian designer SILVIO GIARDINA is one of the few designers masterfully morphing fashion design and art scene. Giardina sits down for his DESIGN SCENE interview to talk his beginning, creative process and his signature sculptural lines as well as the latest collection.

When did you know you want to pursue a job in fashion design?
My work as a designer represents the fulfilment of a passion that I have always had. I don't think I remember an exact beginning or a time. I always used to draw as a child, and later I attended the Courses held at the Rome Costume and Fashion Academy – and after fashion became my work.
Read more after the jump: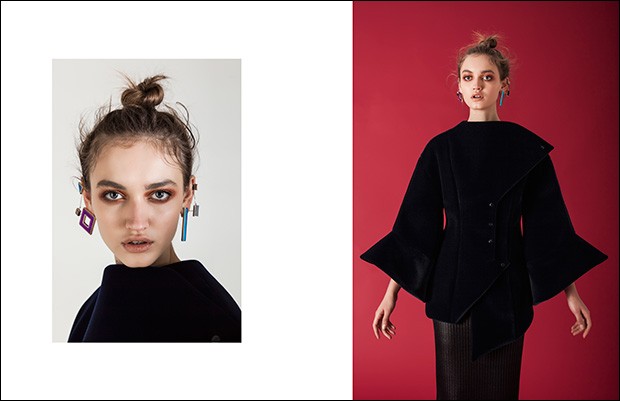 From 1998-2010 you worked with Antonio Grimaldi as part of designer's haute couture brand Grimaldi Giardina. Did the experience in couture shape in any way your own brand?
Sure! Is a strength that distinguishes my work, an attention to the design and construction techniques of the clothes that originate from my experience in the Haute couture and a marked curiosity for everything that is innovative and technological: to experiment and put the handcraft always in a new concept and product.
What is your stand on couture fashion in today's setting of the fashion industry?
The he couture industry is very specific and the savoir faire of the artisans goes beyond any comparison. Currently it is no longer about the achievement of perfection using a particular tissue or an embroidery but we must go further, imagining together with the artisans new techniques of manufacture and, consequently, the new couture that results. The world of luxury is becoming more and more exclusive and valuable in time of recession and if it does not anticipate the future is likely for it to suffer the crisis that surrounds it.
How has your work evolved since you began your own label?
There is a link between seasons, just as there is a new inspiration for each collection. An image, music, a form can transform themselves into the lymph of a new idea, but the creative work is a process that goes over time, looking at it's own past not to repeat but to regenerate itself.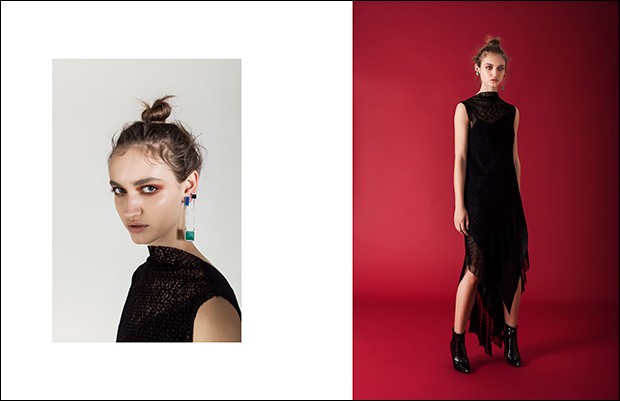 You identify yourself both as a visual artist and as a fashion designer. How do these two disciplines complement one another in your design process?
Art and fashion are not two separate entities, but they are complementary and indispensable one to each other, they continuously contaminate each other without allowing me to draw a line between them.
You have very sculptural/architectural approach to fashion design. Where do you draw inspiration from?
My work is strongly influenced by art and therefore is not only about a requirement linked to the creation of a product but rather the expression of a concept. The interaction between art and fashion is definitely the highlight of my work, the clothes may be perceived as sculptural elements in which the fabrics interact with the volumes of the body stimulating the imagination and outlining a silhouette of rarefied elegance. Some illustrious names, source of inspiration: Gaetano Pesce, Louise Bourgeois, Francis Bacon, Zaha Hadid ….
Your work is all about finding a new silhouette. How do you find a balance between creativity and production?
It is not easy, sometimes creativity leads me far from what a woman might wear but at the end there is always the right balance…. The clothes – although undergo major experimentations – never lose sight of their main function: to be worn; This is the starting point and meeting point to find a balance between creativity and production.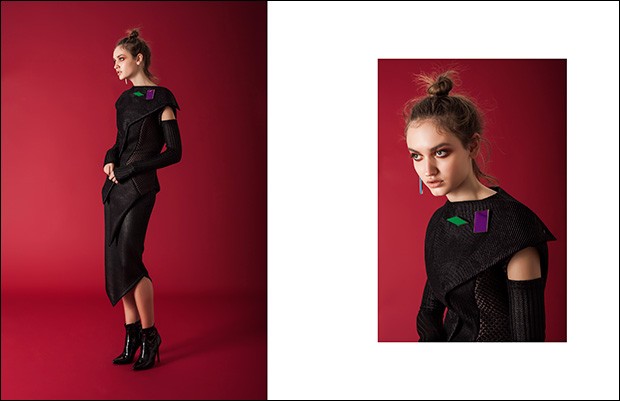 What is your favorite material to work with?
All technical fabrics obviously used together with the traditional ones. Innovation and tradition create a rhythm of formal instability emphasizing a silhouette in continuous metamorphosis
Who would you like to see wearing your design?
I don't have an ideal woman. I love women and I appreciate them for their differences, both aesthetic and intellectual, and they can all be my clients.  Definitely a woman conscious of her times, determined and with a strong personality.
Your new Fall Winter collection is inspired by tangram. Tell me more about it.
The "Tangram" is the ancient Chinese puzzle obtained by dissecting a square into seven geometric shapes: "Pulling apart to recreate". The collection is conceived on the definition of geometric shapes, yearning to break with strict rules in order to build dynamic geometries and ever-changing volumes. In the accessory collection the "tangram" geometric shape is the inspiration for processing new compositions. The earrings evoke small constellations and the peculiar brooches on the outfits give way to edgy shapes, arousing the wearer's creativity.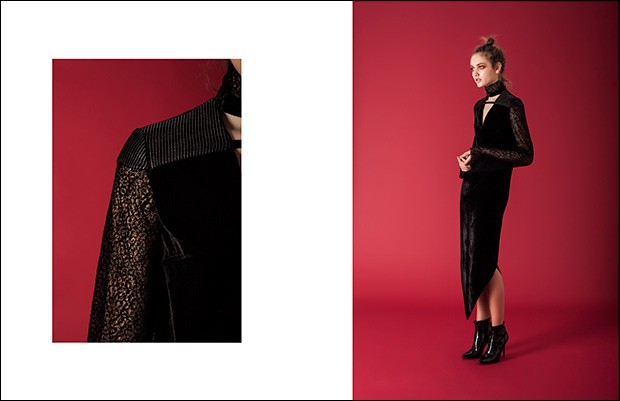 Do you have any plans to expand to menswear?
No! I don't think so! I leave the male world to my colleagues….
You are based in Rome, but you also present your collections in Paris. How much does the city of Rome itself play part in your collections?
Paris is the origin … I was born in Paris, I have an emotional bond with this city where I lived during the first years of my childhood. Rome represents my everyday, is the essence of my days, it's a never ending pit of vibrant emotions. The past, or rather history, is everywhere, everything becomes a matter of study and cultural and spiritual growth.
Part of the industry is calling for 'in season' showing of the collections, do you think such an approach would benefit your label?
Yes! In my opinion, yes! For sure the real creative would have benefits or rather fashion designers presenting to the market a product born from their creativity and not copied from other brands. It must be said that we must also have time to do the production, but this could be solved by changing the dates of presentation and being sure that the market adapts to the new.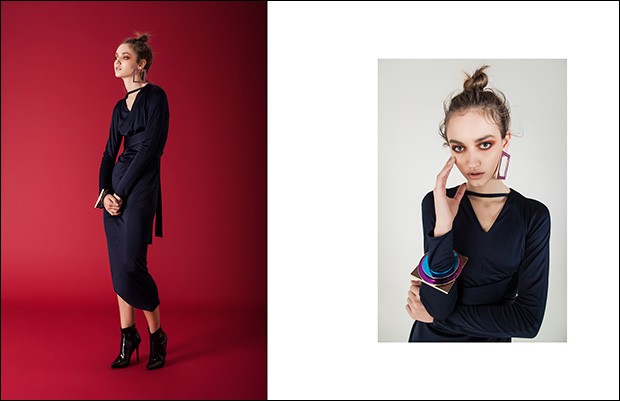 What advice would you give to young designers wanting to start their own label?
We have to work day by day with commitment and dedication keeping in mind the goal to achieve. Among emerging young designers will be surely rewarded those who do research and move to a bio-sostenibile fashion.
Where do you see the "Sylvio Giardina" label 10 years from today?
10 years? It 'a long time …. Maybe, the brand will be bought by a company and I will be on holiday at the Maldives.
Keep up with Sylvio's work on www.sylviogiardina.com