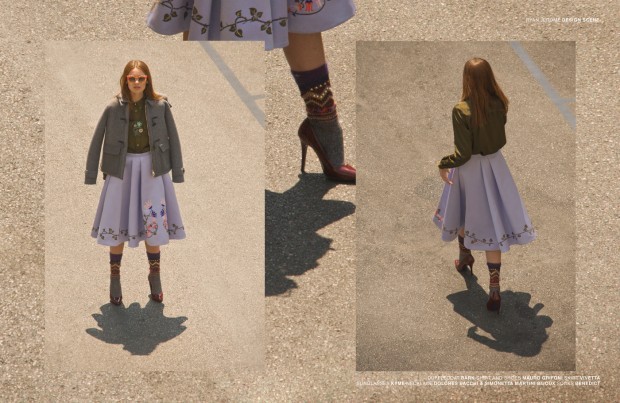 There is something special about shopping abroad that makes you want to indulge and loosen your purse strings. Maybe it's the thought of being in a new country where everything seems enchanting and exciting, or maybe it's the heady feeling that comes with traveling. Whatever the reason, shopping abroad has a certain allure and fascination that can't be matched by your local shopping malls.
Some cities have learned to take advantage of this shopping lust and have built wonderful shopping hubs that entice you to spend your cash. The shopping experience in these places is well worth the money you'll spend as you make your way from exclusive designer outlets to captivating mega-malls.
Five of the best shopping scenes from around the globe are outlined below.
Read more after the jump: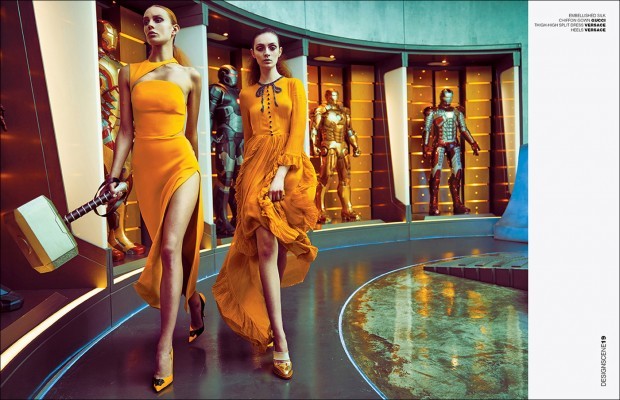 MAZEN ABUSROUR for DESIGN SCENE

Dubai
This glittering city in the desert offers a heady shopping experience that you'll not want to miss. Fueled by oil money, Dubai is rapidly becoming the playground of the rich, and has the shopping malls and flamboyant architecture to prove it.
From palm-shaped resorts to malls with indoor aquariums and ski slopes, this city is out to mesmerize. You'll find designer shops selling anything your heart desires, from clothing and footwear to perfumes, cosmetics, and jewelry.
Although the grand Dubai Mall is the crown of the city, the traditional souks are sure to capture your heart. Head to the Gold Souk for unbelievable offers on original gold jewelry, or to the Textile Souk for silks, saris, and pashminas. If you are looking for souvenirs to carry back home, the Souk Medinat Jumeirah is the place to go.
Rome
There is more to the sprawling Italian capital than its Renaissance architecture and rich history. Behind the artistic buildings and fountains of Rome lies a thriving fashion industry. From Armani, the patron saint of Italian fashion, to smaller designers, there will be something to capture your fancy.
Rome's fashion houses are renowned for bespoke clothing that's crafted to your every contour, from shirts and suits to shoes and boots. For an afternoon of fun, explore the city's numerous piazzas and see how many small designer shops and fashion outlets you can unearth.
Accommodation shouldn't be a problem in the city as you can choose from a wide selection of short-term apartments and rentals in Rome for your vacation. Most of these are located within close proximity to some of the big shopping outlets.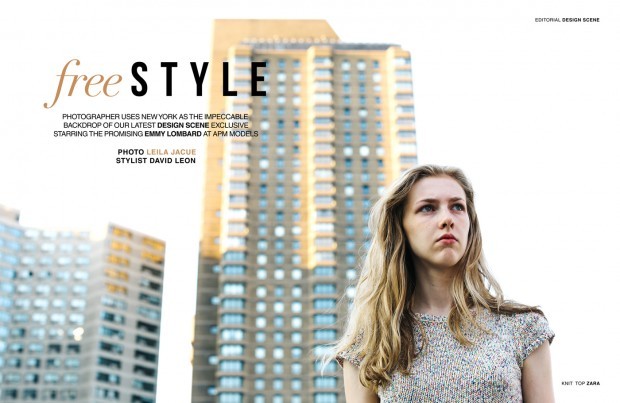 Emmy Lombard by Leila Jacue for DESIGN SCENE

New York
New York's Upper Fifth Avenue is one of the most expensive shopping locations in the world, and it's not hard to see why. This area is home to a number of high-end stores, all aiming to deliver a luxury shopping experience like no other. Here, you'll find several stores stocking clothing from famous designers such as Chanel, Gucci, Versace, and Yves Saint Laurent in all their high-fashion glory.
For more sophistication, head to Saks or Bergdorf Goodman and purchase all the wardrobe essentials and trendy fashion pieces you want. You'll find the perfect pair of Manolo Blahnik heels or Tory Burch boots to complement any outfit in this city. Retail stores such as Big Drop and Intermix have an eclectic mix of chic clothing interspersed with fashionable accessories to bring out your personal style.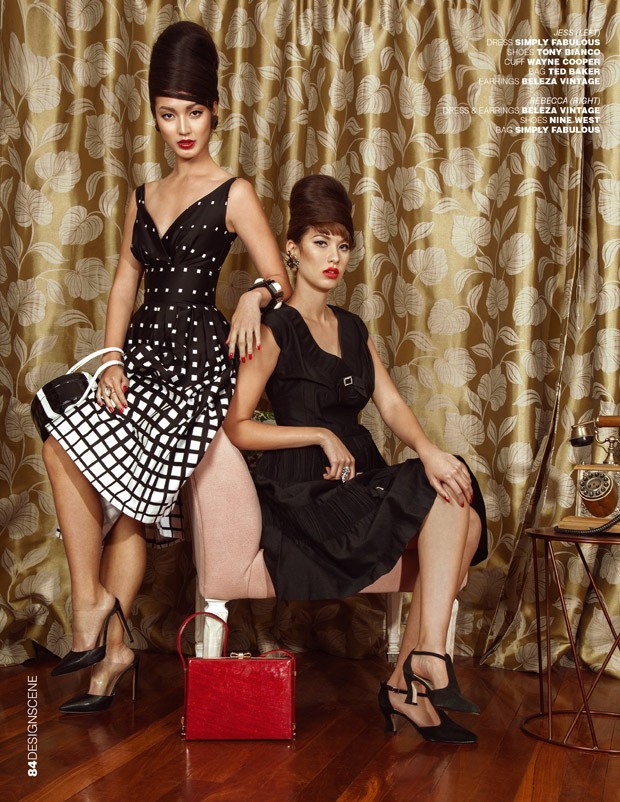 Tom Wawnik for Design SCENE Magazine
Paris
The City of Light is the holy grail for fashion lovers from all corners of the world. Each year, designers and fashion enthusiasts descend on the city for the acclaimed Paris Fashion Week, leaving their mark on various exclusive boutiques.
If you lean towards a distinctive chic style, complete with exquisite jewelry and other accessories, then a trip to Avenue des Champs-Élysées is compulsory. This iconic French boulevard has a wide array of glitzy boutiques catering to the most discerning of shoppers. You'll be spoilt for choice by the vast selection of shoes, perfumes, watches, and designer clothing on offer. After a hard day's shopping, get pampered in a hair salon or spa before heading out to take in the vibrant nightlife in this city of lovers.
London
Fashion is rarely the first thing that comes to mind when you think about London. However, a visit to Bond Street or Regent Street will change your mind. Home to designers such as Alexander McQueen and Stella McCartney, London's fashion houses are known for their distinctive clean lines and sophisticated cuts.
Stores such as Topshop and Selfridges occupy prominent places on Oxford Street and are the perfect go-to areas to soothe your shopping craving. These stores stock a mix of both high-end designer wear as well as trendy fashion pieces, and you are certain to find something that meets your budget.
As you can see, different cities around the world all have something to offer international shoppers. Next time you are on vacation, why not pop into a luxury store and indulge to your heart's content?