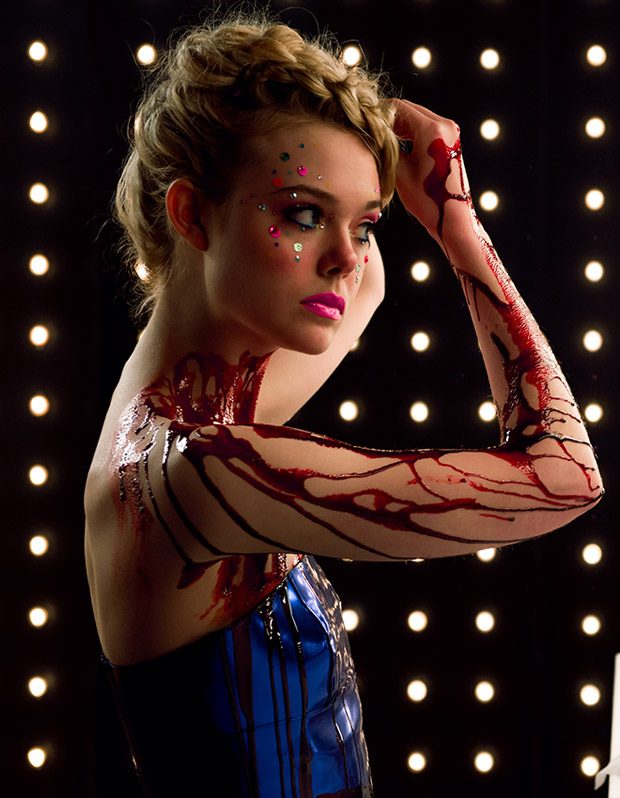 Nicolas Winding Refn directed new controversial horror movie The Neon Demon that takes a twisted turn on a tale of beauty and the modeling world. The story follows young and aspiring model Jesse (Elle Fanning) who moves to Los Angeles and quickly becomes IT girl of the fashion world. She soon discovers that nothing is as it seems after she meets older models Sarah (Abbey Lee) and Gigi (Bella Heathcote) who will stop at nothing to fit an impossible ideal of beauty. Danish director enlisted costume designer Erin Benach, who for the film selected designs from brands such as Emporio Armani, Saint Laurent, Giles, and Marina Hoermanseder.
"We knew from the start that we needed to find clothing that could carry a story on its own. Not only to show Jesse's evolution as a character, but also to depict the world we wanted to depict, which is sort of this alternate reality." – Erin Benach
See trailer of The Neon Demon bellow: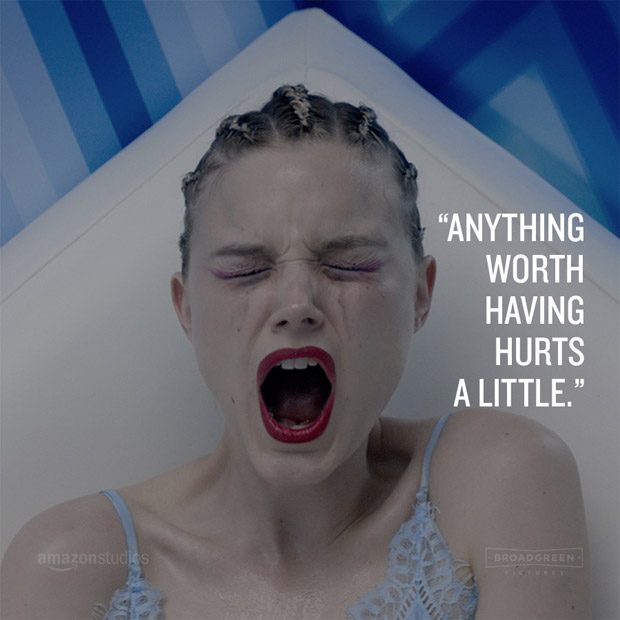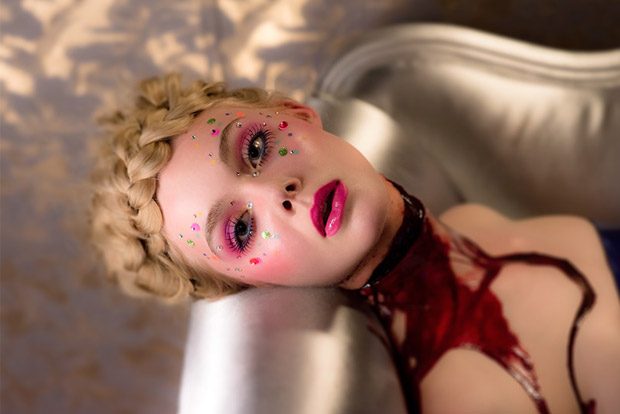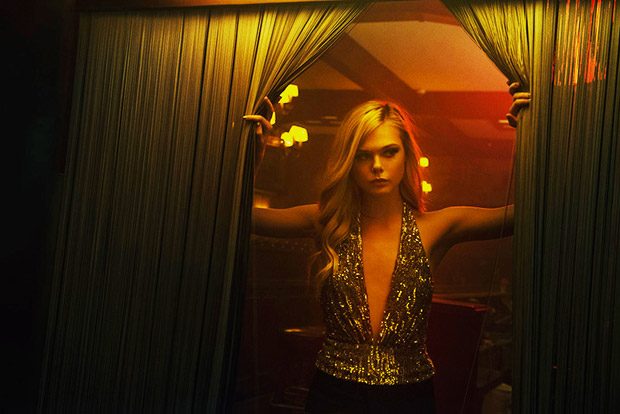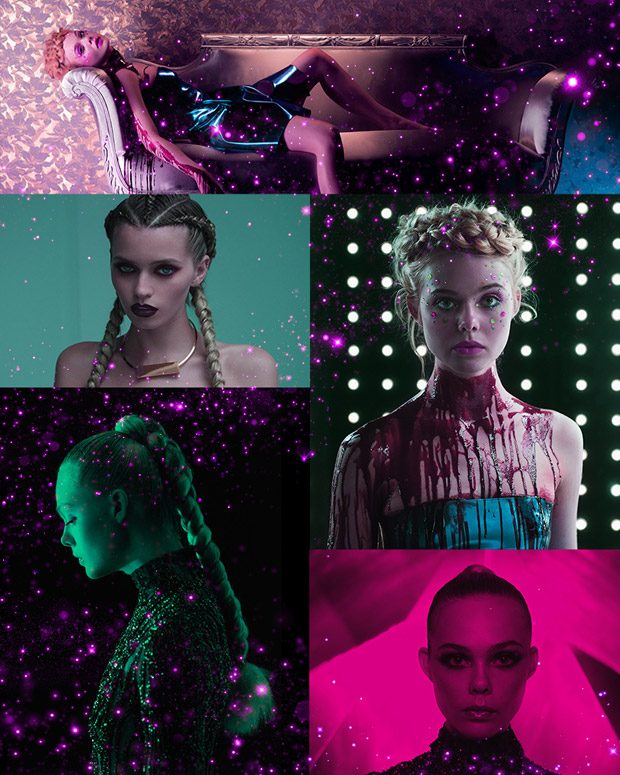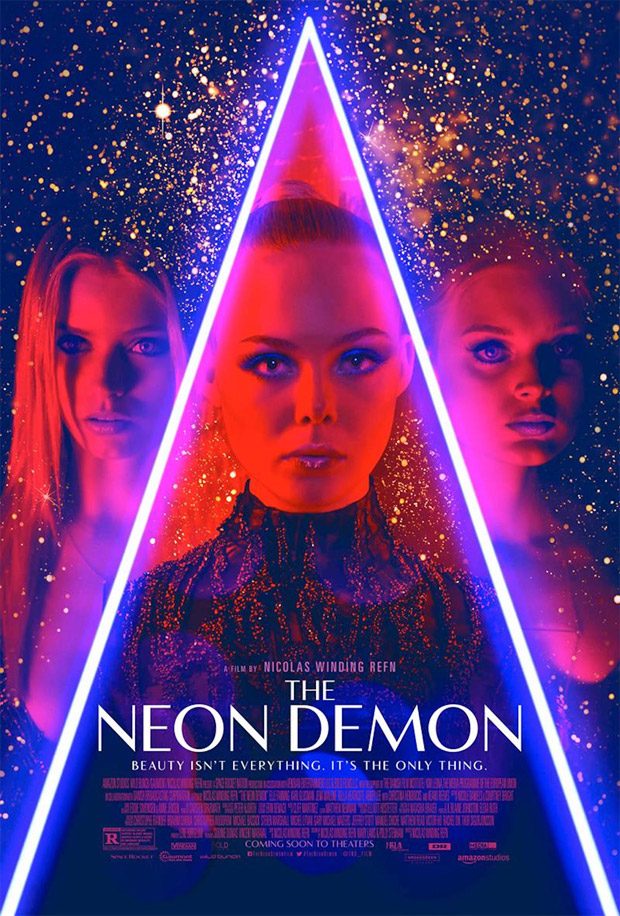 Production: An Amazon Studios (in U.S.), Jokers Films (in Denmark) release of a Space Rocket Nation, Wild Bunch, Gaumont production. Produced by Lene Børglum, Sidonie Dumas, Vincent Maraval, and Nicolas Winding Refn. Executives producers, Michael Bassick, Brahim Cioua, Rachel Dik, Victor Ho, Steven Marshall, Cristophe Riandee, Thor Sigurjonsson, Jeffrey Stott, Gary Michael Walters, Christopher Woodrow. Co-producers, K. Blaine Johnston, Elexa Ruth.
Crew: Directed by Nicolas Winding Refn. Screenplay, Refn, Mary Laws, Polly Stenham. Camera (color, widescreen), Natasha Braier; editor, Matthe Newman; music, Cliff Martinez; production designer, Elliott Hostetter; costume designer, Erin Benach; sound (Dolby/Datasat/SDDS), Robert Eber; sound designer, Eddie Simonsen; visual effects supervisors, Shant Jordan, Peter Hjorth; special effects coordinator, Wayne Burnes; assistant director, Rod Smith; casting, Nicole Daniels, Courtney Sheinin.
Cast: Elle Fanning, Christina Hendricks, Keanu Reeves, Jena Malone, Abbey Lee, Bella Heathcoate, Desmond Harrington, Karl Glusman. Watch The Neon Demon in cinemas now.