Peuterey Fall Winter 2016.17 womenswear campaign captured by fashion photography duo Mert Alas & Marcus Piggott features the rising star on the modeling scene Marjan Jonkman. Styling is work of Tom Van Dorpe, with art direction from Giovanni Bianco. Makeup is courtesy of beauty artist Isamaya Ffrench, with hair styling by Sam McKnight.
"Peuterey has undertaken a radical process of the brand's evolution. Peuterey is an advocate for #realitytellingdrawing on its stylish utilitarian heritage and sensing an epochal shift in the way real people, not mere fashionistas, react to, interact with and ultimately consume fashion products and fashion imagery – a shift fueled in large part by the ongoing digital revolution. The movement is pragmatic as much as it is humanistic: it puts the consumer at the center of a fashion ecosystem made of honesty and utility, with clothes delivered to the stores the moment they hit media channels."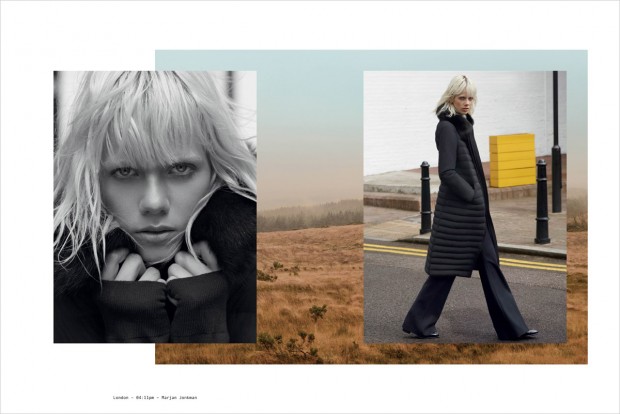 See menswear advertisement starring top model Filip Hrivnak on our Male Model Scene.
All Images Courtesy of Peuterey