D'SCENE MAGAZINE's 5th issue is ready for release on July 1st and we are excited to reveal our supermodel cover stars Chanel Iman, Niki Taylor, Lydia Hearst and Daan Van Der Deen. We worked with these incredible supermodels throughout 2016 on shoots in New York, Los Angeles and Milan. In addition to the cover stars our new issue delivers more than 100 pages of fashion photography along with exciting interviews with industry's greats such as Rankin, Hakaan and Libertine as well as our cover girls Chanel and Niki.
Also – every reader that orders our D'SCENE Magazine bundle ($4.90), will receive a FREE digital copy of D'SCENE 005 on July 1st (this is a limited time offer).
Continue after the jump for the better view of our cover stars and their striking D'SCENE covers.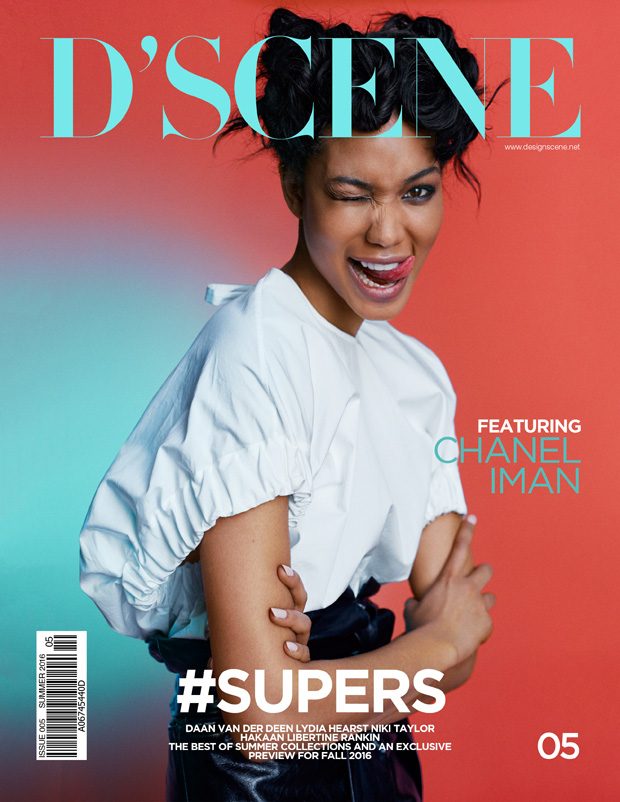 CHANEL WEARS SALVATORE FERRAGAMO
Photography by Hunter & Gatti
Fashion Director Christopher Maul
Model Chanel Iman at IMG Models
Hair Stylist Felix Fischer at Factory Downtown using Rich Hair Care
Makeup Artist Ingeborg at Opus Beauty using Kevyn Aucoin Cosmetics
Photo Assistant Joan Vitores
Lighting Assistant Joseph Dean Daly
Lighting Assistant Juan Carlos Zorrilla
Stylist Assistant Christopher Daniels
Stylist Assistant Brianna Solo
D'SCENE Production Anna Kozyakova
Hunter&Gatti Production Rebecca Watson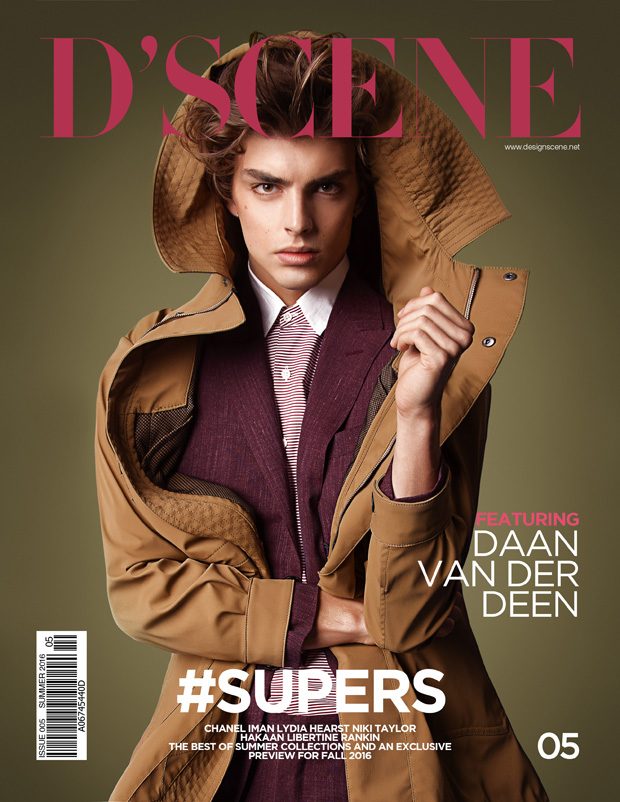 DAAN VAN DER DEEN WEARS CANALI
Photographer Igor Cvoro
Model Daan Van Der Deen at SUCCESS Models
Casting Director Zarko Davinic
Stylist Emily Lee at Freelancer Artist Agency
Hair & Grooming Mimmo Di Maggio @Freelancer Artist Agency Using Bumble & Bumble
Hair Assistant Giordano Gallana
Stylist Assistants Francesca Schranz & Tk Kim
Retouching Fadli Rahman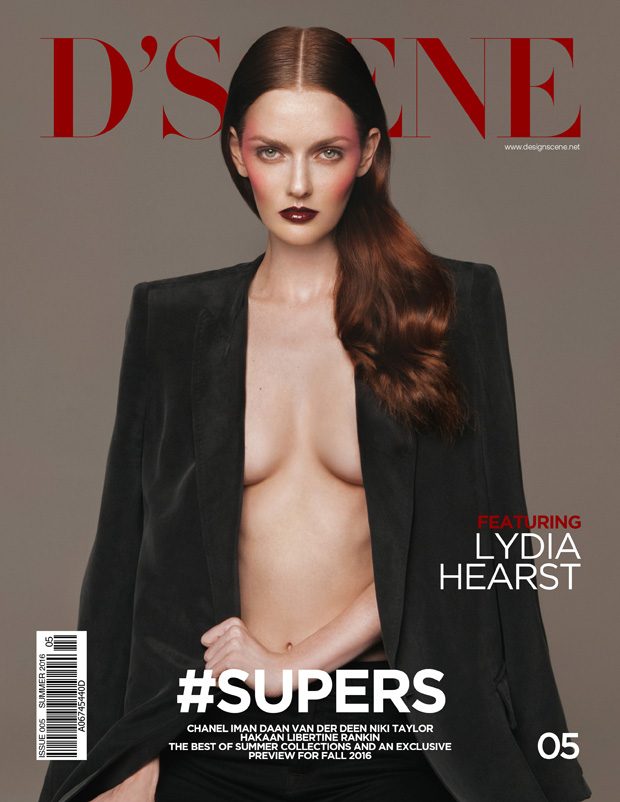 LYDIA HEARST WEARS MAX MARA
Model Lydia Hearst at DT Model Management
Photographer Elias Tahan
Stylist Samantha Burkhart at The Only Agency
Hair Stylsit Bobby Eliot at TMG
Makeup Artist Cynthia Rose using MAC Cosmetics
Photo Assistance Nick Lacy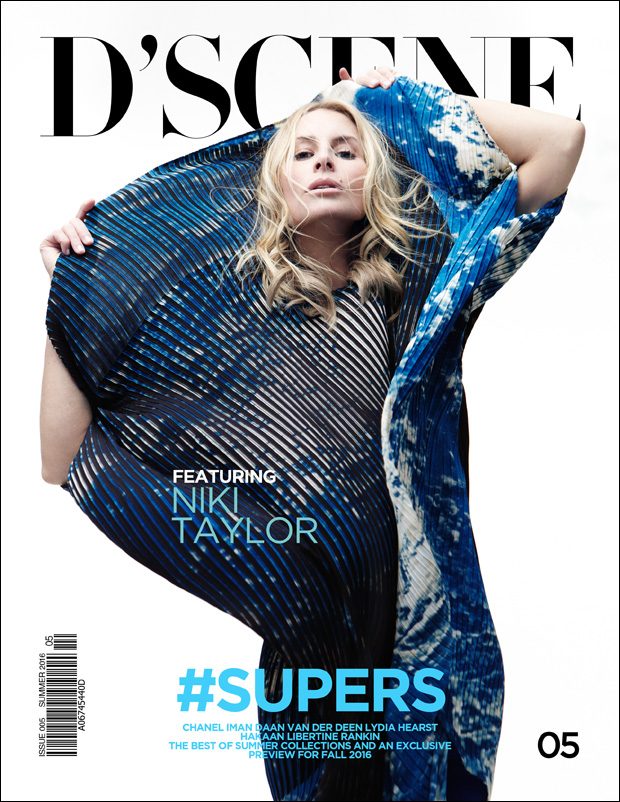 NIKI TAYLOR WEARS ISSEY MIYAKE
Model Niki Taylor at New York Model Management
Photographer Skye Tan
Art Director Dfernando Zaremba
Stylist Sayuri Murakami
Makeup & Hair Stylist Mahfud Ibrahim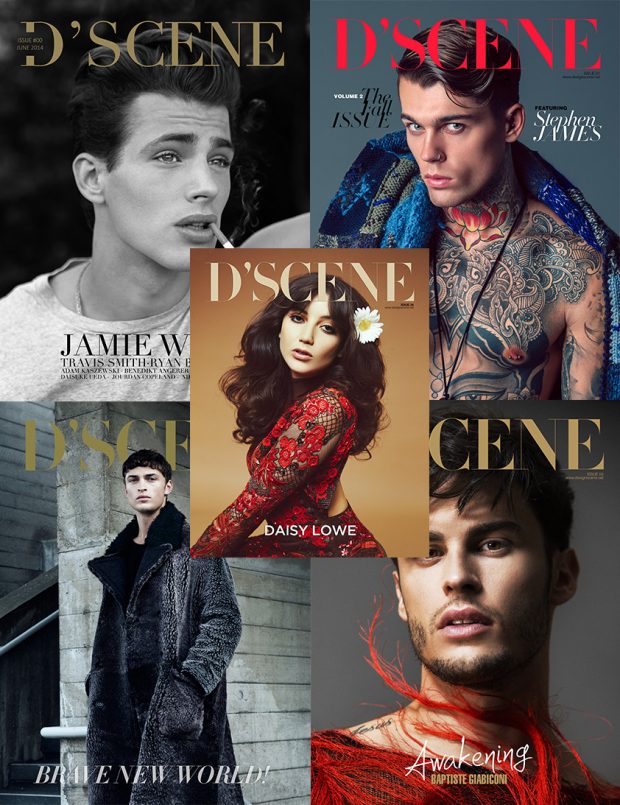 (D'SCENE 05 is out in print & digital on July 1st)