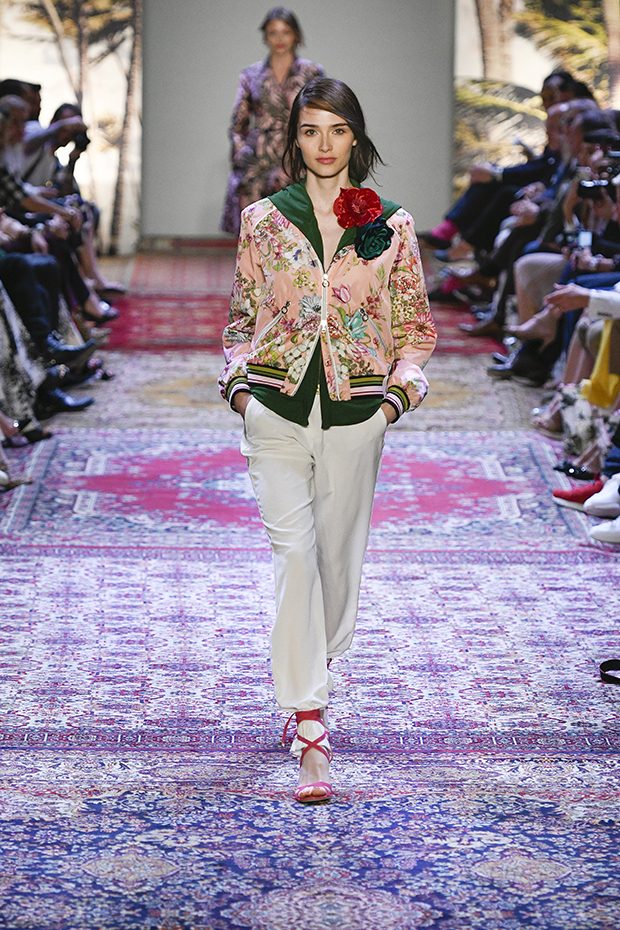 German traditional brand Marc Cain presented its Spring Summer 2017 exclusive showcased looks and its collection titled "Happy Hour" on the 28th of June 2016. The atmosphere was literally magic: as location, the renowned german label chose "City Cube", at Messedamm in Berlin. We were welcomed by tropical prints of palm trees and striking decorative elements in bright, summery colour set. Complettely compelling Carribean flair! The setting put us immediately in a Carribean state of mind. Worth of mentioning is also the runway setting: 80 different Persian rugs embellished the 150m long, zigzap- shaped catwalk, palm trees were decorating the runways as well. Absolutely astonishing. The show itself was unforgettable and something we had never witnessed in Berlin before.
The show had, no doubt, anew the most prominent and high profile front row: we spotted hollywood actress and supermodel Milla Jovovich with her daughter Ever Gabo. As we heard, Jovovich had just travelled to Berlin to witness Marc Cains' legendary show. She appeared in a simply sophisticated, sheer white dress (of course by Marc Cain). Before entering the show, she patiently signed autographs to her fan crowd waiting in front of the building. Jovovich was thrilled by the outfits and loved their outstanding, summery and refreshing colour choice. Another big name visiting Berlin solely for this show was supermodel Alessandra Ambrosio who was guided by her  eight- year- old daughter Anja. Albeit also numerous german VIPS were eagerly awaiting the show, for instance famous german actress Iris Berben, singer Lena Meyer- Landrut, acresses Aylin Tezel and Jana Pallaske and many others.
Read more after the jump: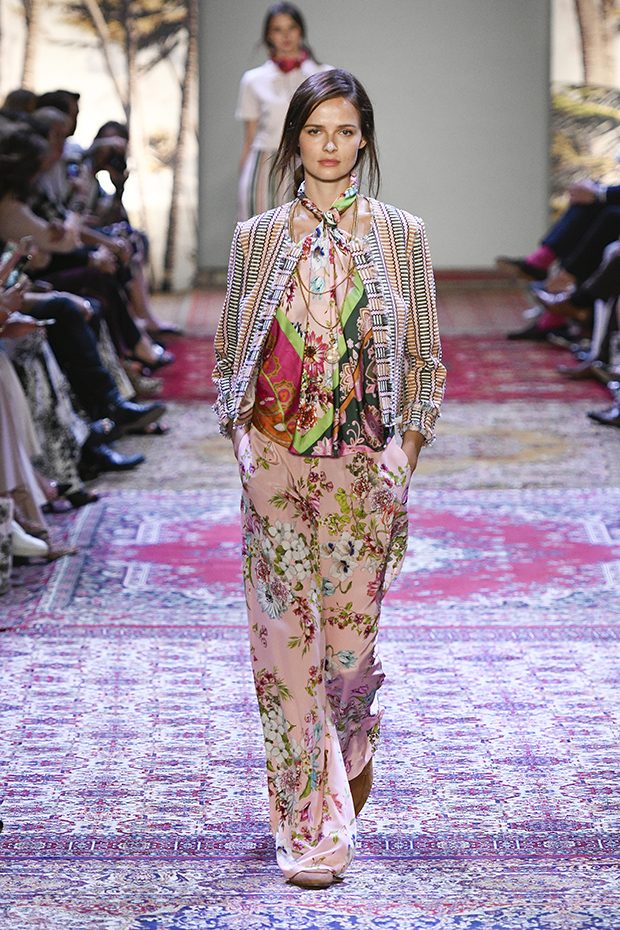 "Happy Hour" is a highly creative mix and match of luxurious plus casual elements, of both sporty and feminine ones. The collection takes its main inspiration from the '80s and '90s and they display uncomplicated, easy- going styles. The range of colours felt like a tropical summer cocktail and therefore refreshing, cheerful hues dominated this collection: striking red, buttercup, green, maya blue, cobalt blue, pink and apricot. Pattern- wise, the collection was the perfect addition to its range of colours. Tropcial prints, stripes, flowers gave the pieces their special flair and expressed pure joie de vivre. The light blousouns that came along with skirts or loose trousers literally let our hearts beat some seconds faster. Those pieces are the perfect addition for any cosmopolitan womans' wardrobe and is perfect for travelling as well.
We cannot wait injecting those pieces into our wardrobe next summer and will always remember this unforgettable show. Thank you for enchanting us, Marc Cain!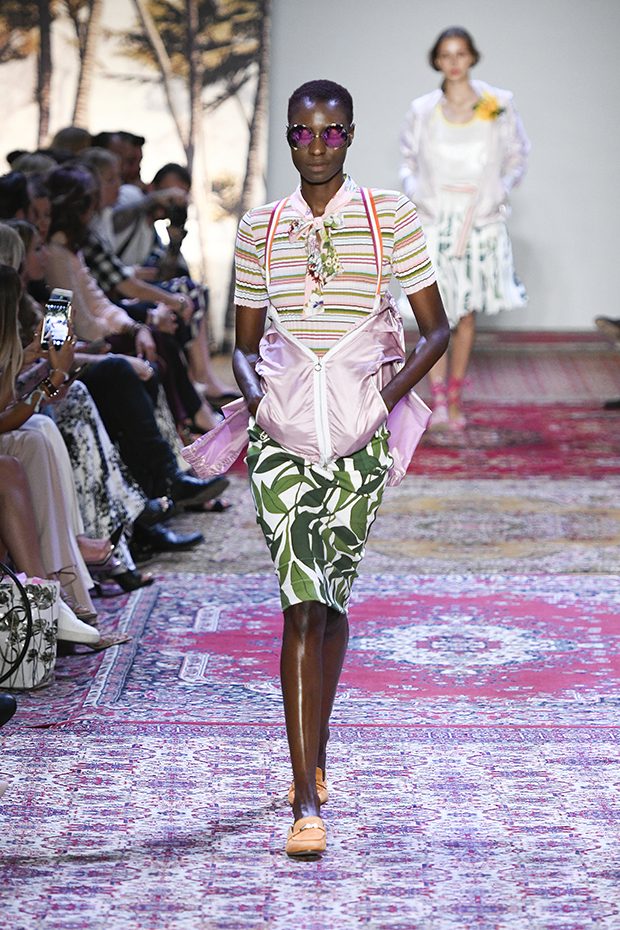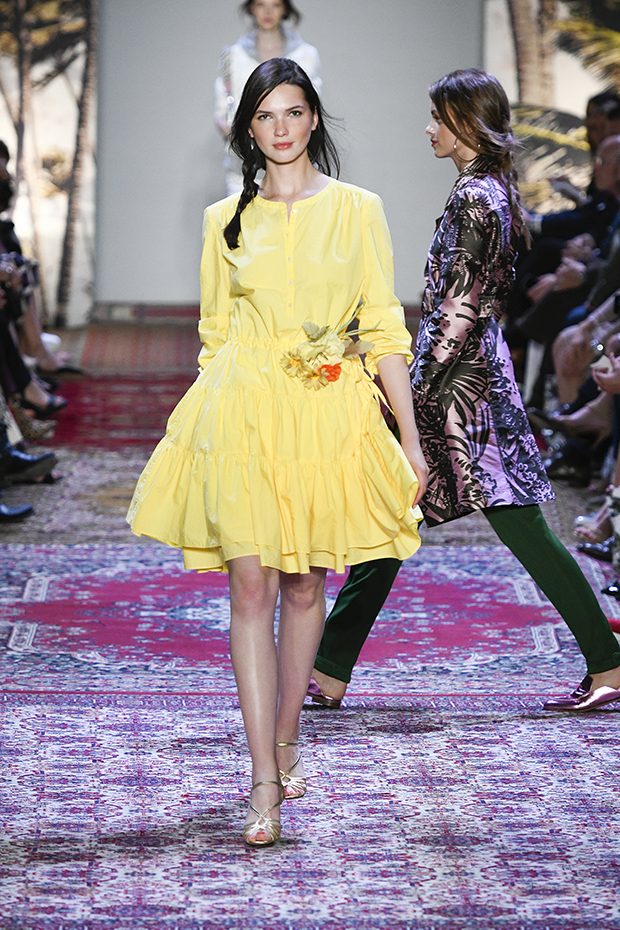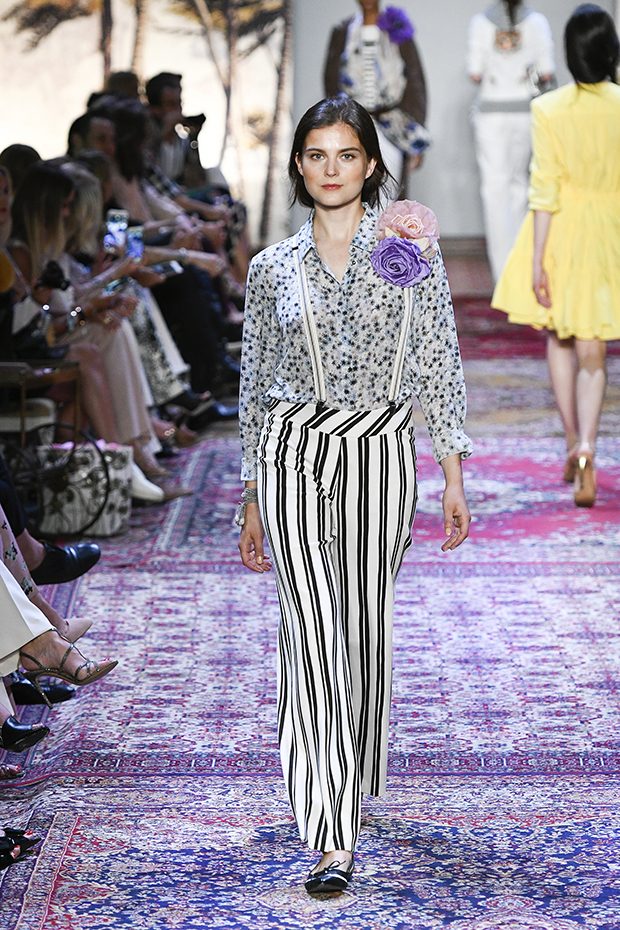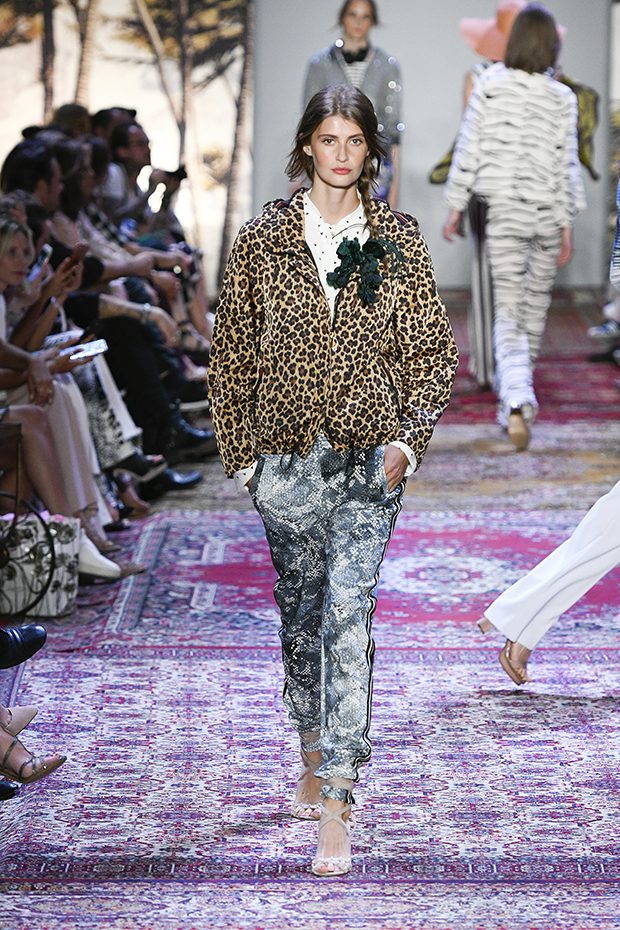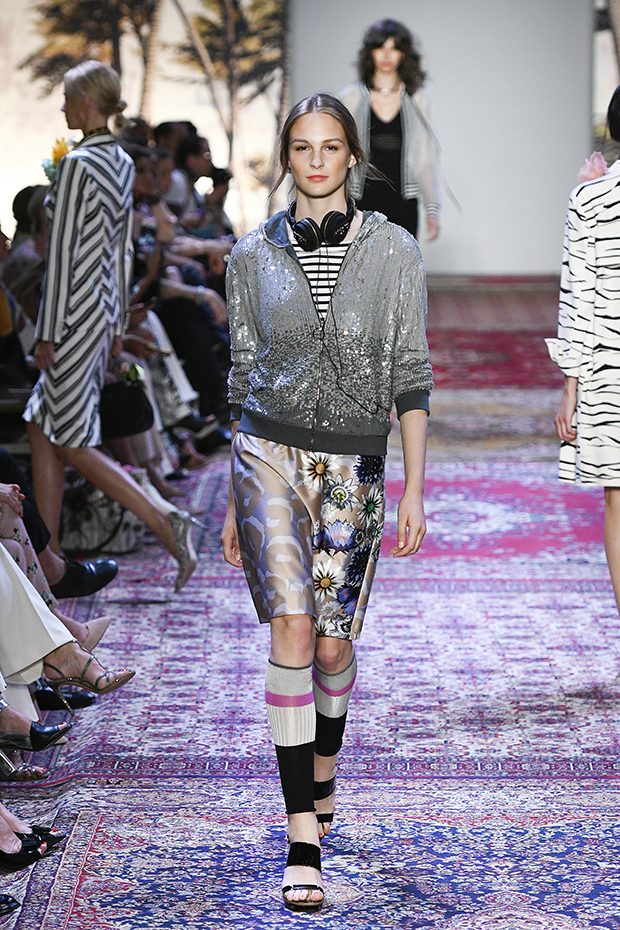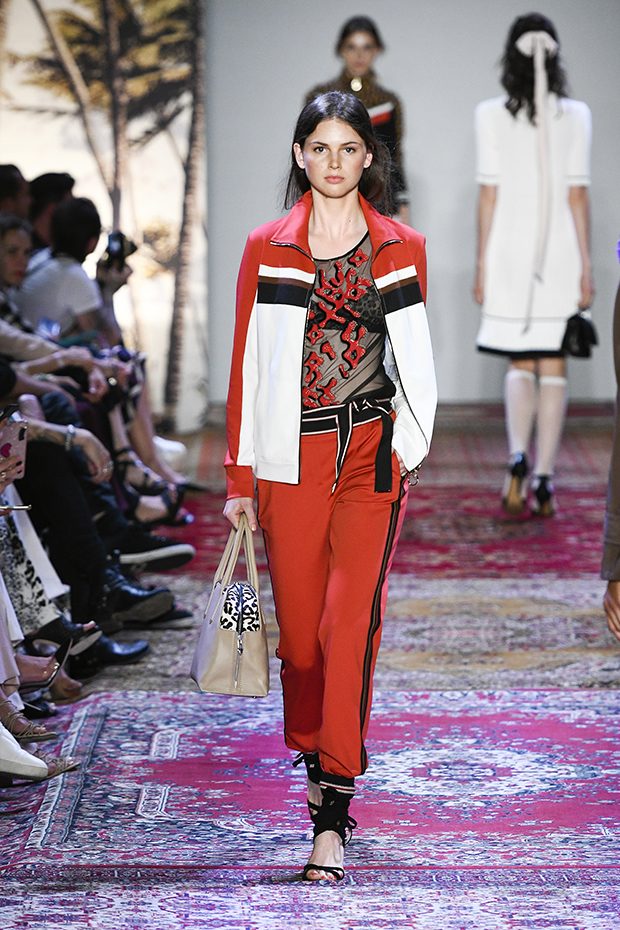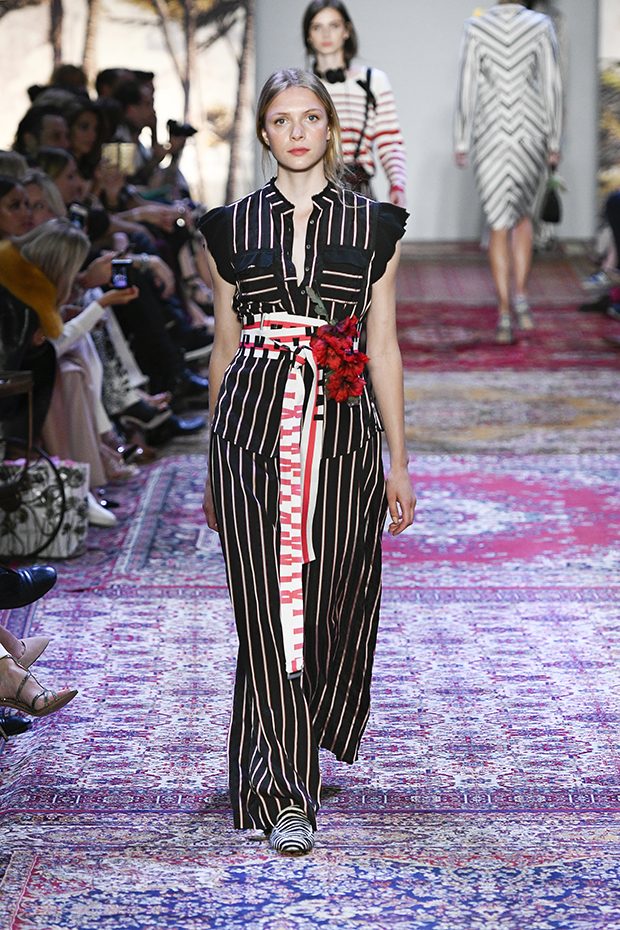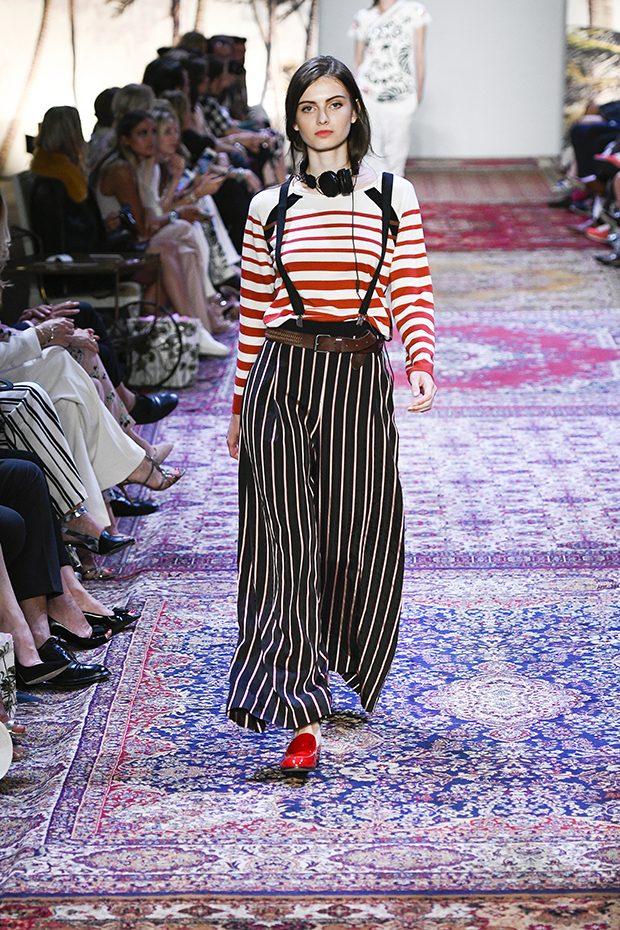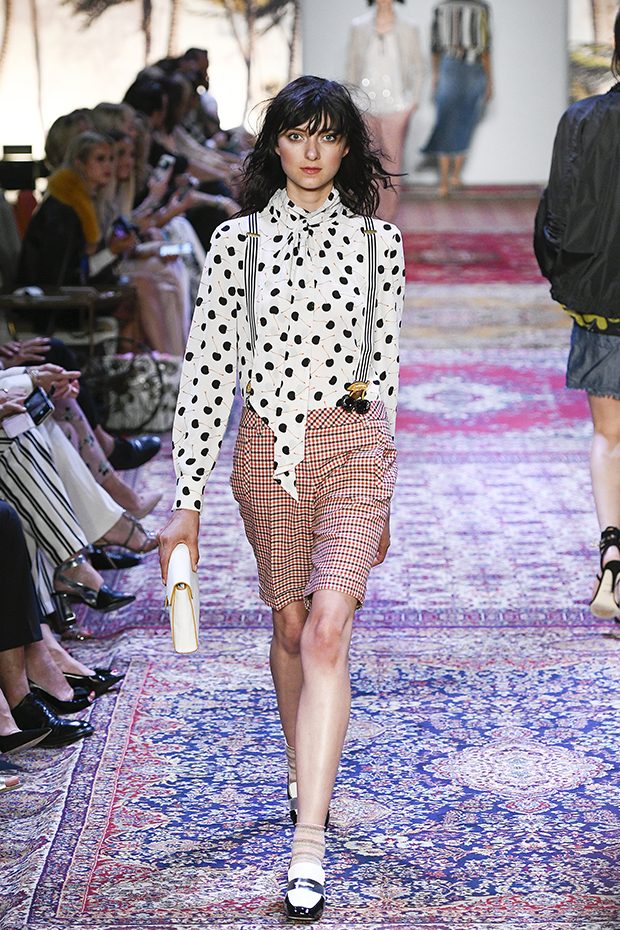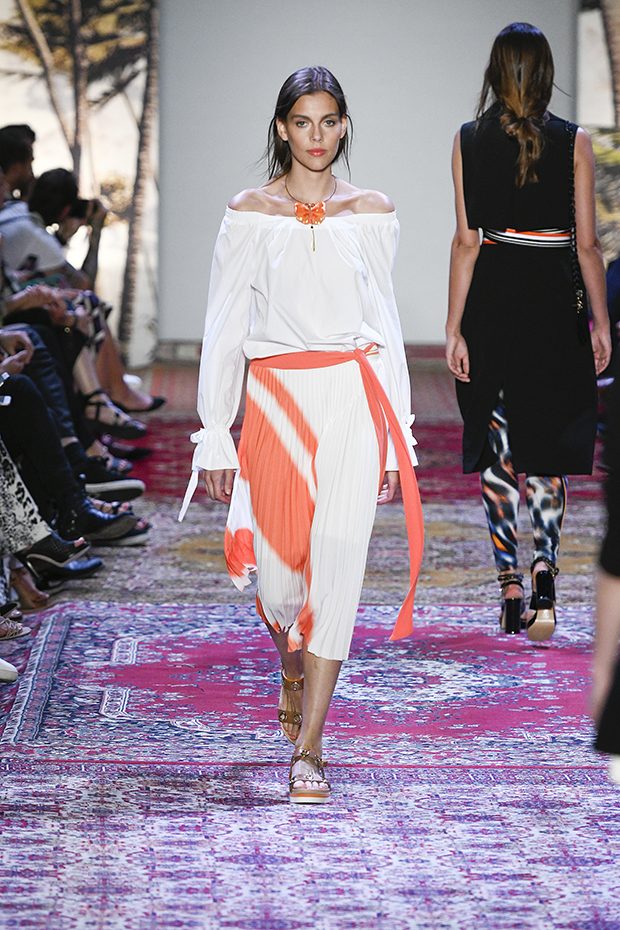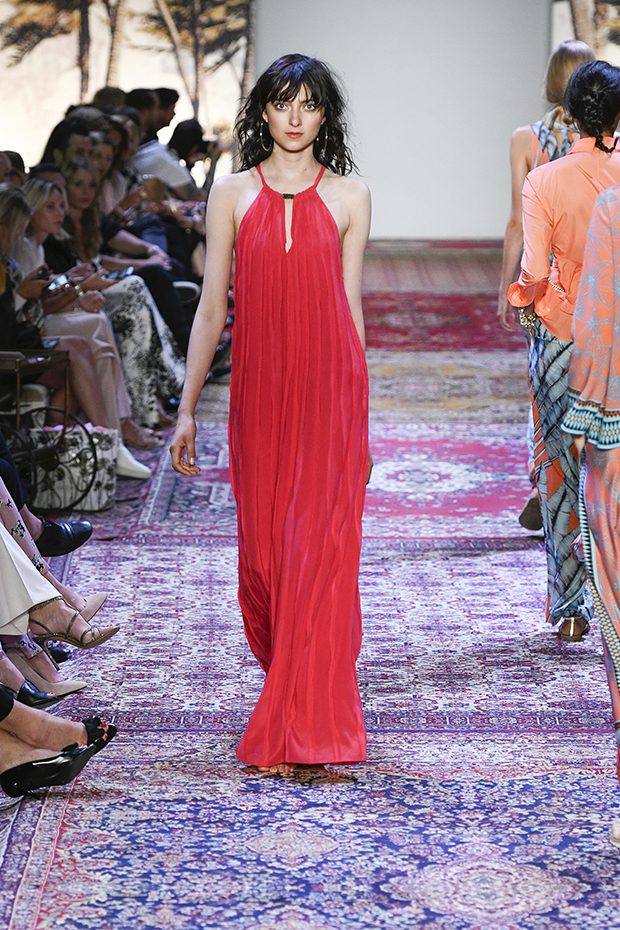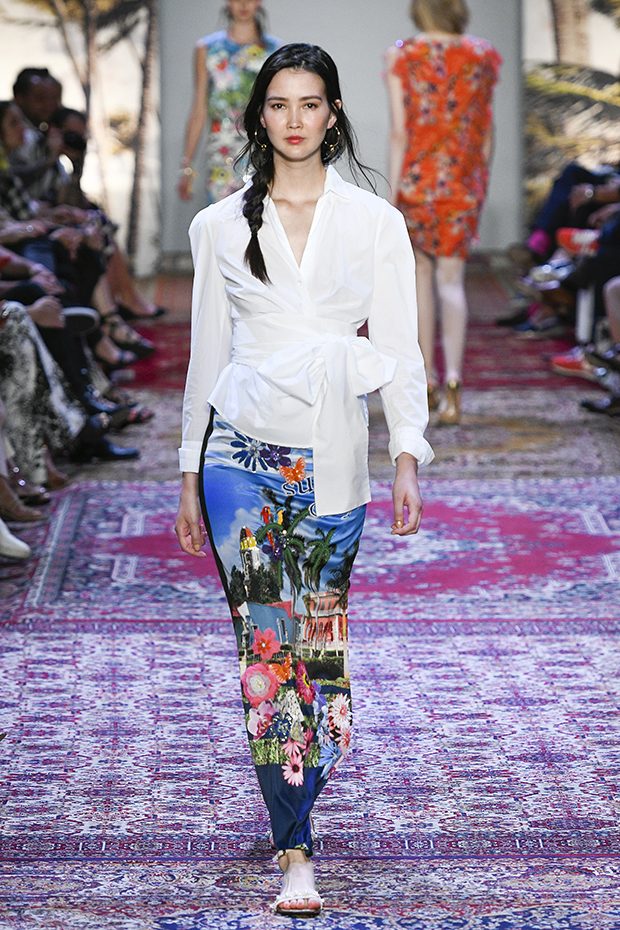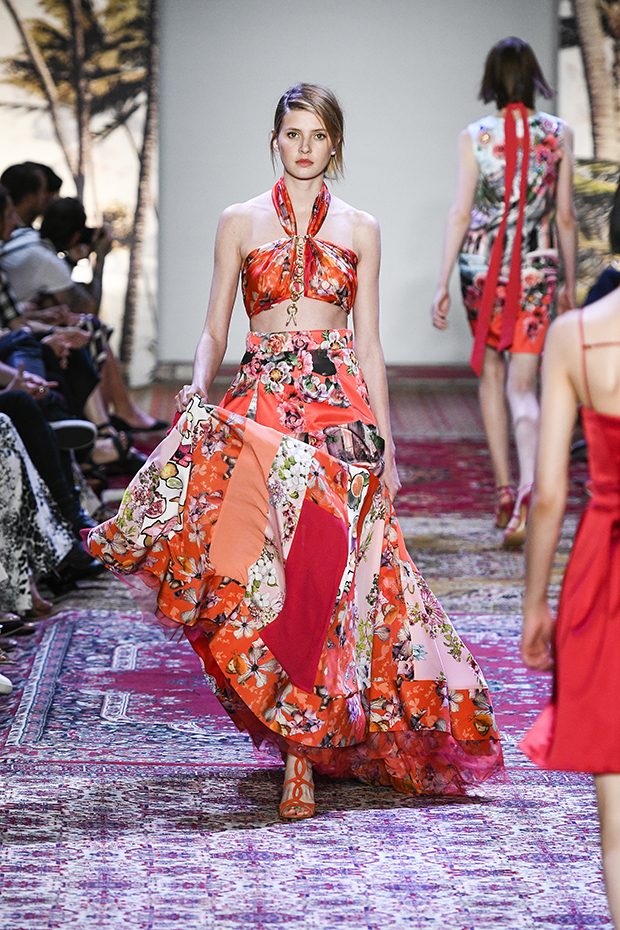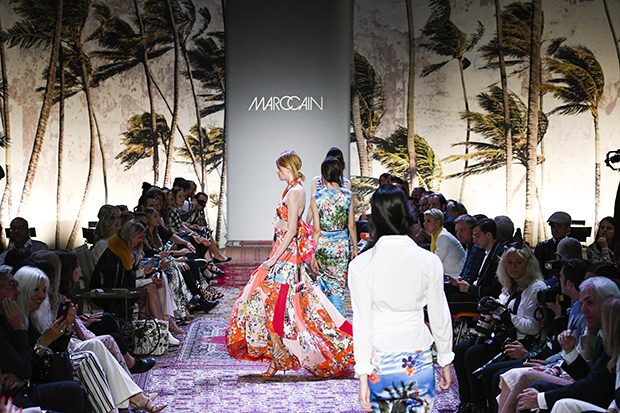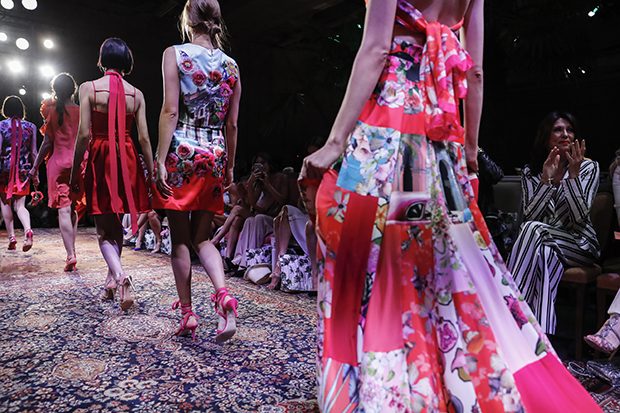 Picture Credit: Marc Cain
Review by Sussan Zeck for D'SCENE Magazine