"Serious but never severe, minimal but never simple, fragile but never weak."
Intangibly innovative, Max Tan's design philosophy of maximizing on minimalistic ideas has produced some of the most seemingly austere yet brilliantly detailed collections. Crafting masculine and feminine apparel design elements into each collection, androgynously surreal silhouettes dominate his runways.
With the unrestrainable free spirit as his model subject in mind, Max Tan's free reign to deconstruct, modify and transform familiar geometrical shapes and volume sets him at the forefront of global fashion interest.
Unprecedented by any Asian-based label, Max Tan was invited to showcase his Autumn Winter collection at the prestigious Dutch trade fair Modefabriek in Amsterdam in 2010. His works has since acclaimed the attention of fashion powerhouses worldwide, having being featured in Vogue Paris and Vogue Nippon.
Read more after the jump:

You have described yourself as a "garment engineer rather than a fashion designer." What would you say are the key differences between the two identities?
I think the term "Fashion Designer" is a broad one. Other than purely sketching (adopted by most designers) in the development process, I look towards the technical aspects of garment making. This part of garment engineering and development, to me, falls under the umbrella of fashion designing and is something that I concentrate on.
For instance, we would always ask how we can construct a particular familiar garment differently. The approach to designing is grounded in the technicalities rather than an emotive inspiration.
I love volumes and I'm always looking out for ways to construct and to introduce volume in my clothes.
Are there other mediums of creative expression where you draw inspiration for your collections from?
It's very cliché to say this, but inspiration does come from everywhere. Besides fashion (draping, deconstruction, reconstruction), other mediums of arts, pop, performance art inspires me.
I'm also a music junkie. It helps fuel and inspire the design process.
Describe your design aesthetic in three words.
Soft, Sophisticated, Rebel.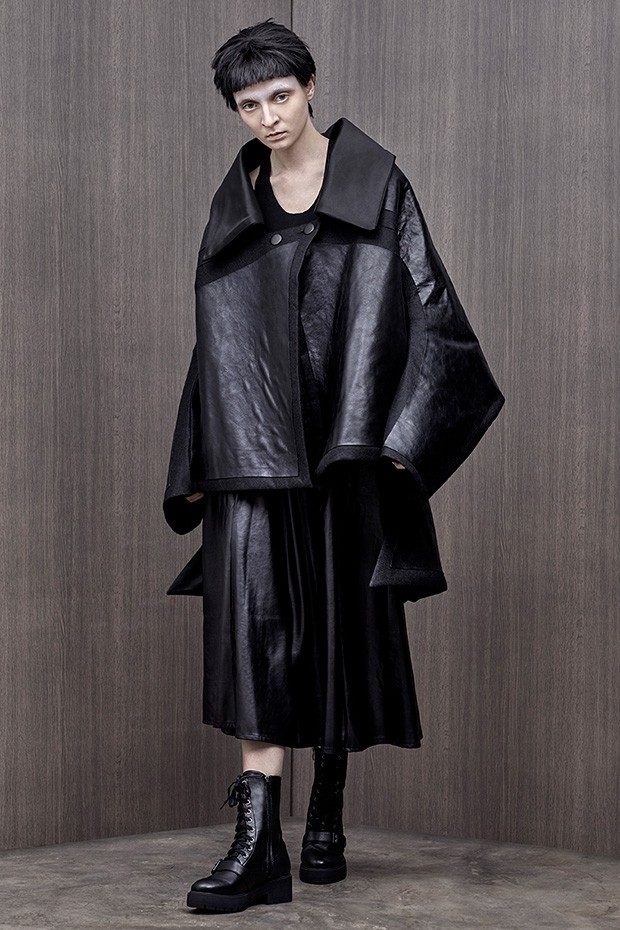 Masculine and feminine apparel design elements are represented in each of your collections, what is it about androgynous silhouettes that inspire you?
The play on masculine and feminine is a constant in each collection and forms an integral part of the brand's DNA. I think because of my approach to design, my emphasis isn't really on dressing a particular woman. That way, I think of the garment as just a garment, without any gender tied to it.
The blurring of lines between genders is always something very fascinating to me. To live without constrict and to be free. Fashion should be free, no?
You seem to have a fascination with contemporary art, is there a particular artist you favour?
I love arts, but I try not to over expose myself to it. I do not want my garments to look like a replication of someone's work in a form of garment. I love concepts, and I read about concepts. Sometimes, it's the annotations and the artist's impression that is more interesting than the art work itself.
What are the challenges you have faced as a fashion designer in Singapore?
I think I face the same set of teething challenges as other emerging designers from all around the world. If it's specific to our geographical location, I would think it's because of our young nation and our culture (or the lack of). Being saturated with mass market brands, isn't helpful either to the design scene.
I would love to learn more about the business and how to grow an emerging brand, but there are few who can offer relevant advice (other than giving textbook answers) because I think in the longest time, this is a period where we have the most emerging designers with low support from the mass.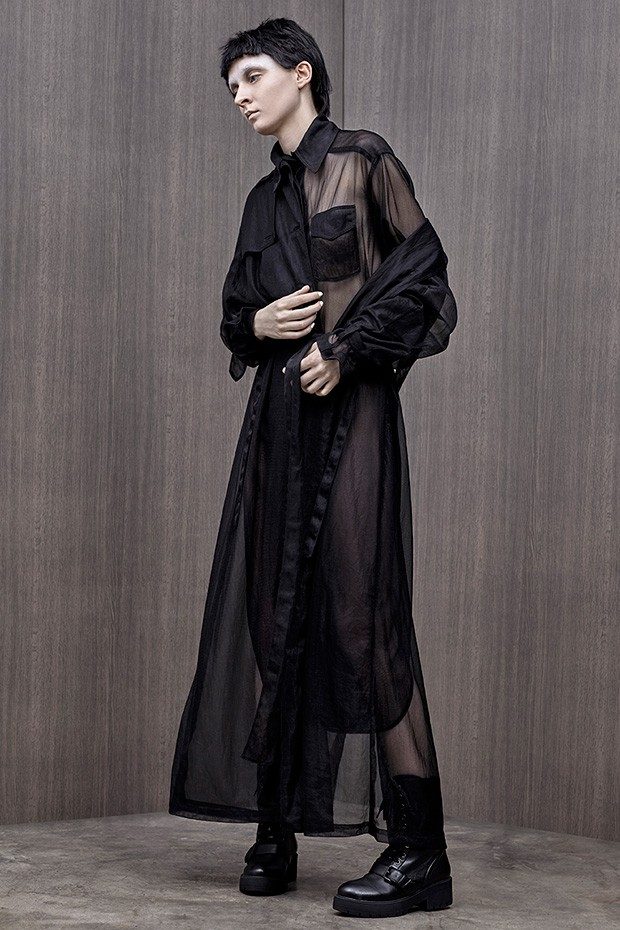 What sets you apart from other fashion designers?
That being in Singapore, one can tell that the label is from Asia, but can never quite point a finger to where in Asia it is from. That is very interesting to the international press and buyers.
What are your opinions of the local fashion scene in general?
I hope it can be more vibrant, less "uniforms' and stereotypes. People do just want to blend in and dress for every other reason rather than dressing for themselves. That needs to change.
If you could have existed at a different time and place, and pursue the same career in fashion designing, when and where would you want to be?
80s. I would love to be in Paris where I can witness how the Japanese took Paris by storm with their shapeless but highly intelligent clothing. Hopefully to work and practice with one of the masters!
Are there other aspects of the fashion industry that you are also keen in exploring?
Fine precision Saville row techniques. Menswear.

What is your vision for your label is the near future?
To have a wider awareness for the brand. I've just returned NYC under the Fashion Futures programme. During the week, we've met with showrooms and PR reps. the response to the label and its collections were great and I would like to build on that.
Are there any films that inspire the portrayal of emotions and physical aesthetic of a collection?
For FW2010-11, a classic Chinese martial arts movie "The Invincible East" is a huge inspiration to the collection. The drapes of geometrical traditional costumes, to the way the garment move was worked into the collection. I shot the campaign with Luth Seah, who is also my muse, in an androgynous-fantasy-Kungfu meets minimalism kind of way.
What would you consider the greatest milestone you have achieved with your label?
To be able to dress Carmen Dell'Orefice for Digital Fashion Week 2014! It was such a humbly experience and I've learnt so much about being a better person with the short time that I spent with her. My life shouldn't be just about fashion. There's so much more.
Which design of yours would you consider classic to your label?
A deconstructed white shirt dress.
Name a fashion term that you find irksome.
Influencer. Content creators over influencers anytime.
Interview and words by Joe Tan
Images from MAX.TAN Fall Winter 2016 Lookbook