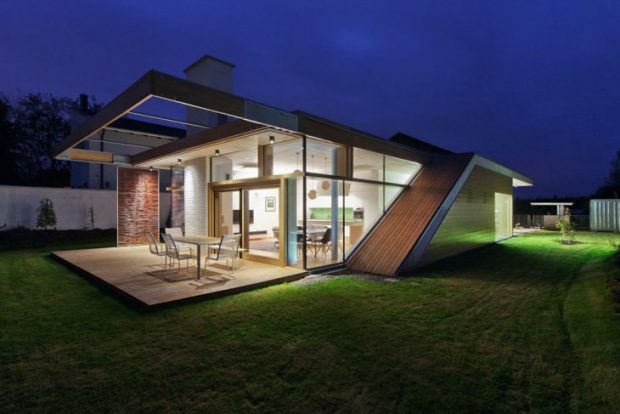 The time to replace the old windows comes to every house, sooner or later your old ones start leaking or wooden frame needs repairing. But even when you know that the time for replacement windows has come you still are trying to resist since you are absolutely sure that the new windows would change the look of your house. The look and the choice of windows undoubtedly reflects both on the interior design and the exterior of your home (thus the price itself).
Continue after the jump for more of our home improvement tips:

Ways to keep your old windows
In case you want to leave your old windows professionals from EuroSeal windows in Oakville advise to look for a professional restoration company; with no doubt, the restoration costs would be smaller than buying the new windows. Furthermore if you are living in an older house most likely the building itself is under preservation laws, therefore you will have to find a way to restore the existing windows. Moreover, remember that even if you make a small touch-up for your windows on your own, you still do not raise the energy-efficiency of them. In the coming days, European countries are demanding for residence to do the most they can to preserve the energy, especially in the coming winter months. The European Union countries for any new or restored buildings are requiring for residence to comply with the Energy Efficiency Directive. [Photo Above Debrecen Residence by Sporaarchitects Design]
Thinking of replacement windows
If you are one of those who want to get replacement windows and you are not prevented by local regulations then this part of the article is for you. We went through hundreds of architecture magazines and blogs and here here are some things that you need to take in consideration when thinking of the new purchase.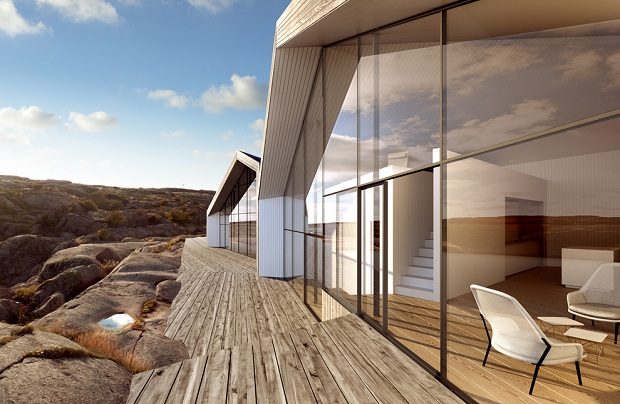 Wood and Vinyl
Vinyl is the most common and popular material in modern technology of replacement windows. But still many manufacturers produce wooden frames and the price for wood is two to three times higher than for vinyl. On the one hand, wooden windows will give your house unique style and beauty, but on the other they need routine maintenance more often. In fact, vinyl does not require any maintenance. [Photo above Villa Flåttarna by Wingårdh Arkitektontor]
For better and longer serving of your wooden windows you can get ones which are clad in aluminum on the outside and still give the beauty of wood for the interior. But moisture under the aluminum can decay the wood in case the windows are of low quality. Nevertheless the insulating values are about the same in both types.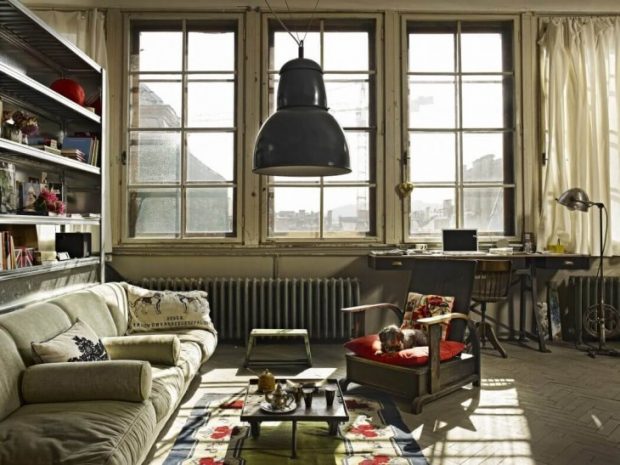 Replacement windows and their new advantages
With new windows you not just save on energy costs but you will also get good noise insulation, and moreover they block ultraviolet rays. Almost all modern replacement windows that you can buy today are low-emissivity, or if saying shorter – low-e. The mass producing of them started in the 1970s after the decade's energy crisis. The technology itself involves metal or metallic oxide covering. [Miniloft in Budapest by A+Z Design Studio]
In fact, low-e windows can keep the heat in your house (and they are called solar gain) or out (solar loss) depending on the way they are coated with. Usually people use them in different parts of the house (sunny and cool sides) to control the home's temperature.
The space between the glass layers is filled with nitrogen, but nowadays argon is a more common material, because it provides better insulation. Depending on how much you are ready to spend on you replacement windows you can get even a better option – krypton filling; it has a much better insulator than argon, but costs more. We consulted with Experts from Euroseal Windows & Doors Replacement Company who explained that low-e windows will provide you huge energy savings as counted by the scholars. "At around 35 percent over the old windows, for example single-pane ones" shared their expert with more than fifteen years of experience.
To sum up, windows in old houses are very problematic. They will suck energy and always need constant maintenance. At the same time new replacement windows eventually pay you back in energy savings.