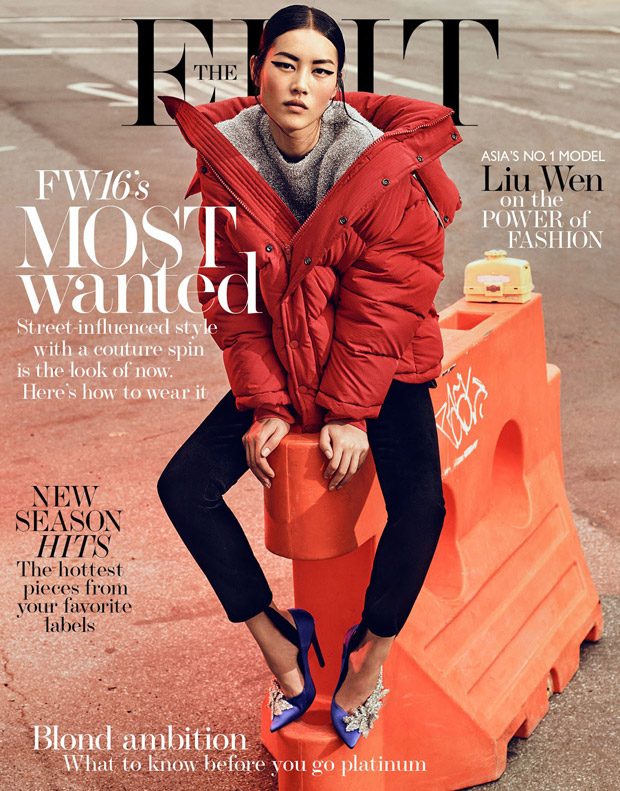 Supermodel Liu Wen takes the cover story of The Edit Magazine's latest edition captured by fashion photographer Jason Kibbler, with styling from Patrick Mackie. Beauty is work of hair stylist Shon and makeup artist Ayami Nishimura. Art direction is courtesy of Gemma Stark. For Trail Blazer story Chinese stunner is wearing selected pieces from brands such as Balenciaga, Stella McCartney, Malone Souliers, Marni, Maison Margiela, McQ Alexander McQueen, and Haider Ackermann to name a few.
"I'm proud to be a part of something that impacts society in both significant and minute ways. The concept of a model has always been around in Asia, it was often just seen as the final act in the play that is fashion. Now there's a stronger fascination with and fantasy around the job. I believe in the butterfly effect and I hope my small wings allow fashion to gain some understanding of Eastern tastes.
It's through diligence that each of us can represent our culture, our gender – whichever parts of our identity – in the best way. To me, today's [young] Asian women are working hard to pursue their ideals. We have already made a lot of progress thanks to the toil of our mothers and grandmothers, and we should desire even better for generations to come." – Liu on modeling and women progress in Asia.