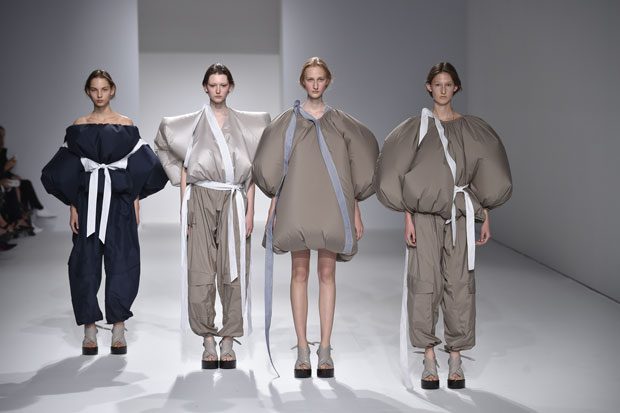 Celebrated Fashion Designer Hussein Chalayan presented his Spring Summer 2017 CHALAYAN collection in Paris during the fashion week with a head-turning London theme shaping his designs. The designer and his team were inspired by London life while creating the looks for next year's summer.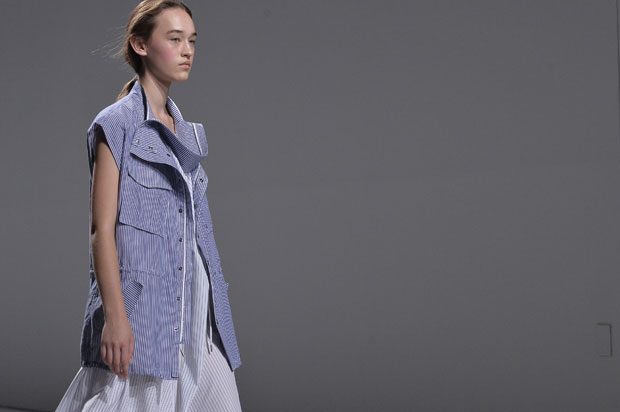 Evolving around the here and now of London life, 'room tone' consists of a series of studies which are simultaneous reactions and proposals on how certain attitudes or realities in London life can be experienced or optimised. Like most urban centres, digital data, social networks and ambition saturate London life. According to Chalayan the essential British outlook on life still emanates from a post-war mentality and British army life. In the collection these two elements are interwoven with a take on various facets of English life, like the difficulty of expressing emotion to the levels of competition seen in English culture, abbreviated by the loss of self in technology and the digital world. – from CHALAYAN
Few more English culture moments inspired the spring looks such as the english rose, stiff upper lip, competition culture as well as fly fishing among other. Within more than forty looks sent down the runway the designer presented a few menswear looks as well, however the entire collection is defined as unisex and tran seasonal. What was masterfully presented was the artful and yet very London-like sense of mix and matching, which defined both Chalayan woman and man. The runway saw a new take on classic pieces, in addition to Chalayan's signature – the unparalleled sculptural take on fashion form.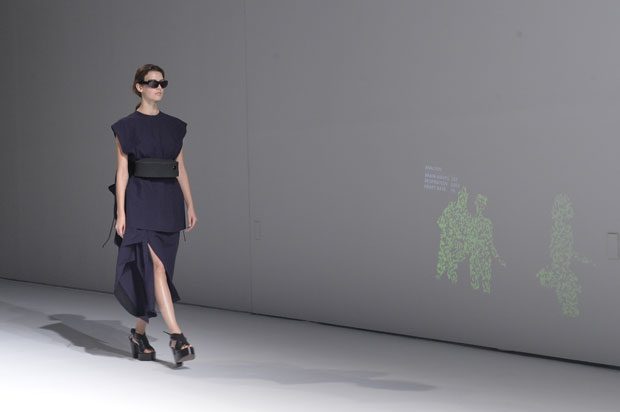 Discover all the CHALAYAN SS17 looks after the jump: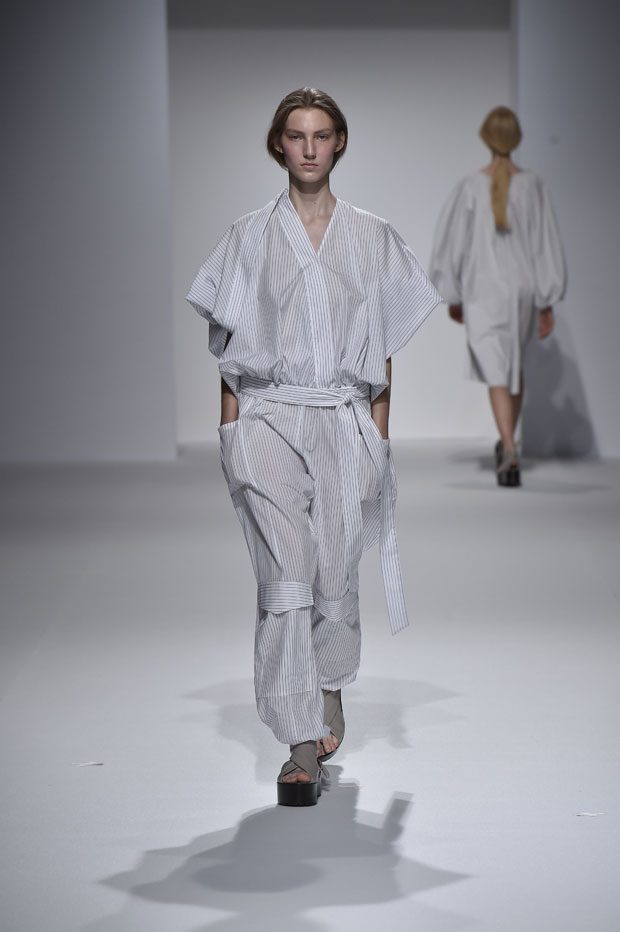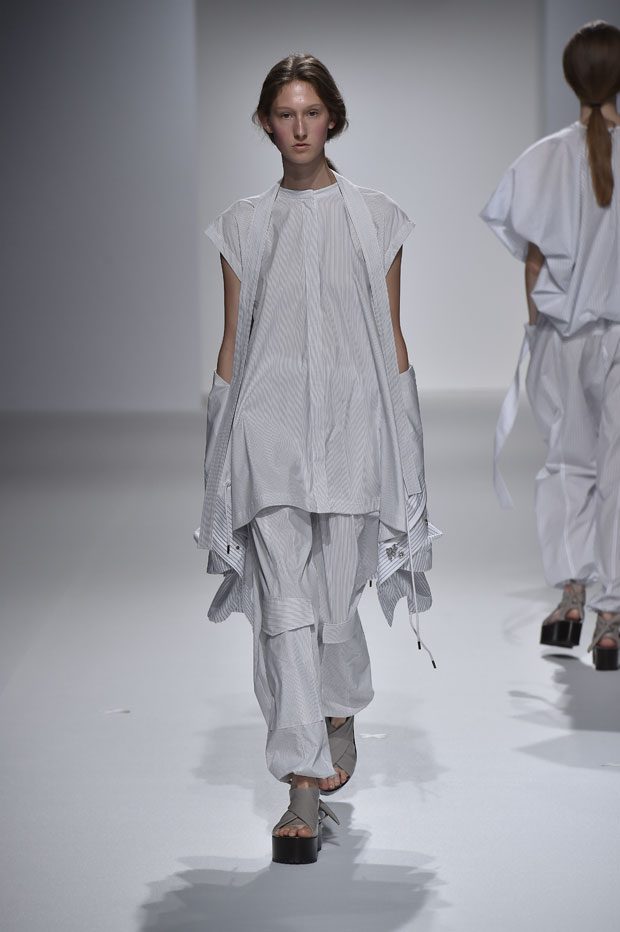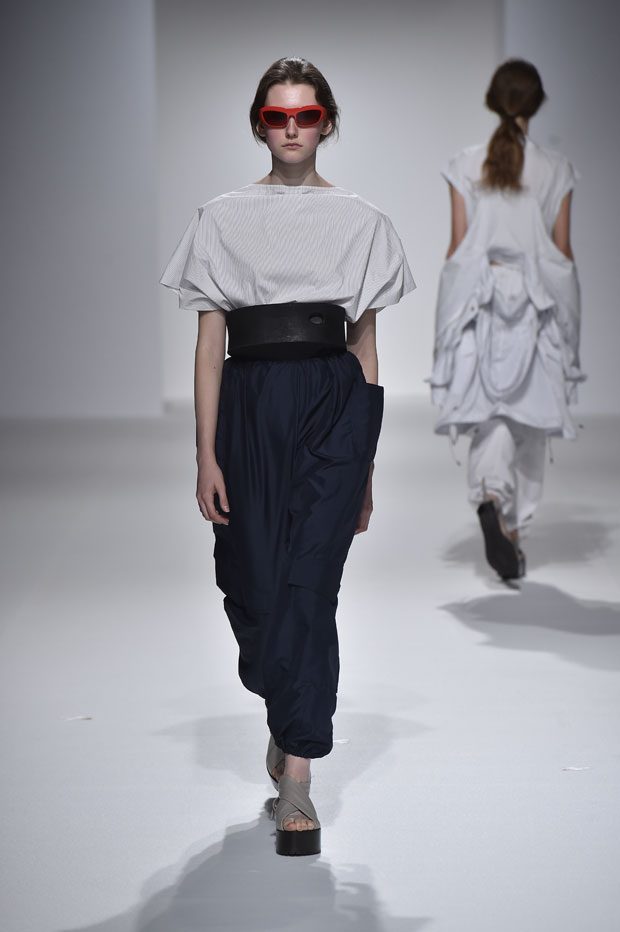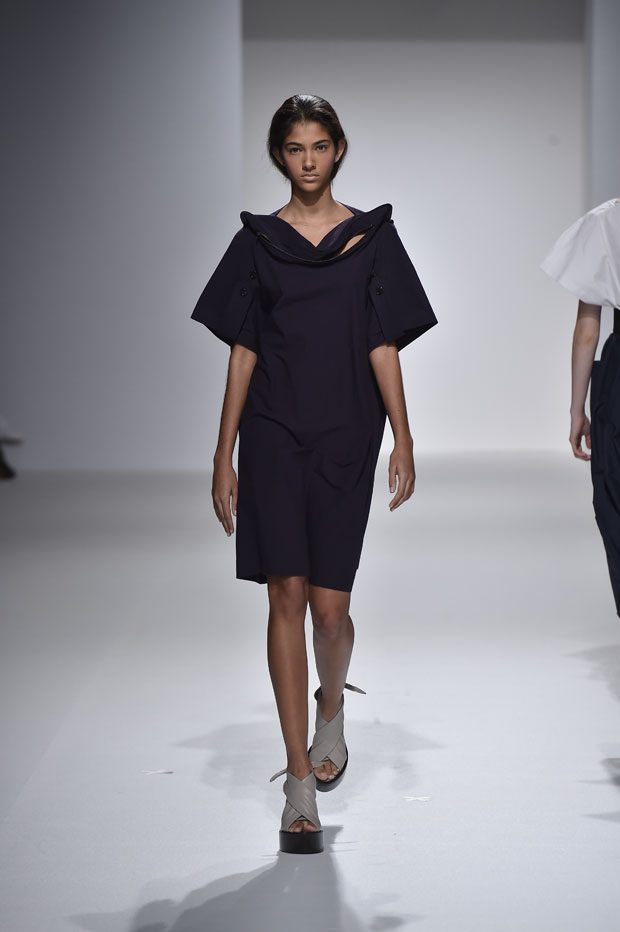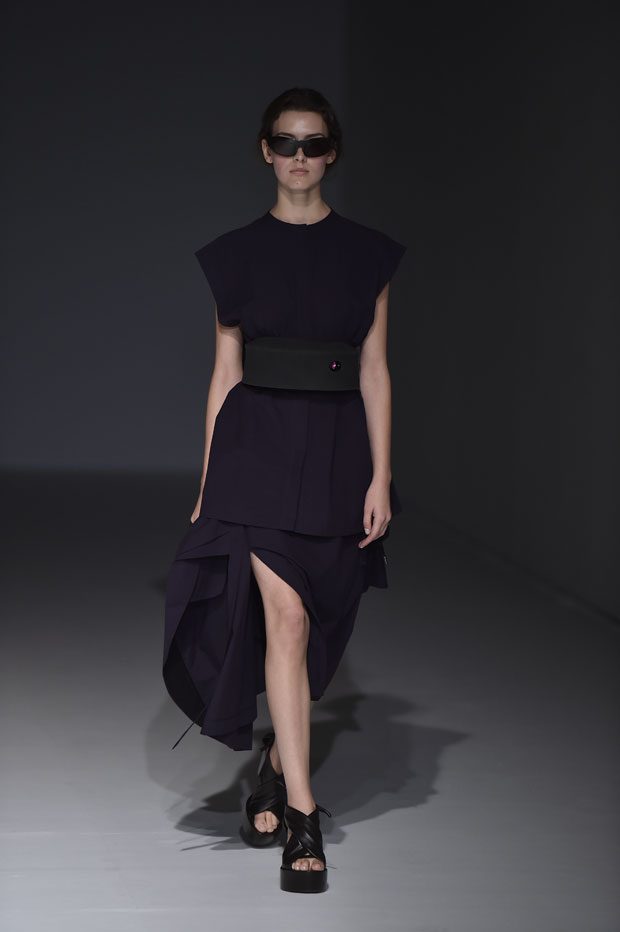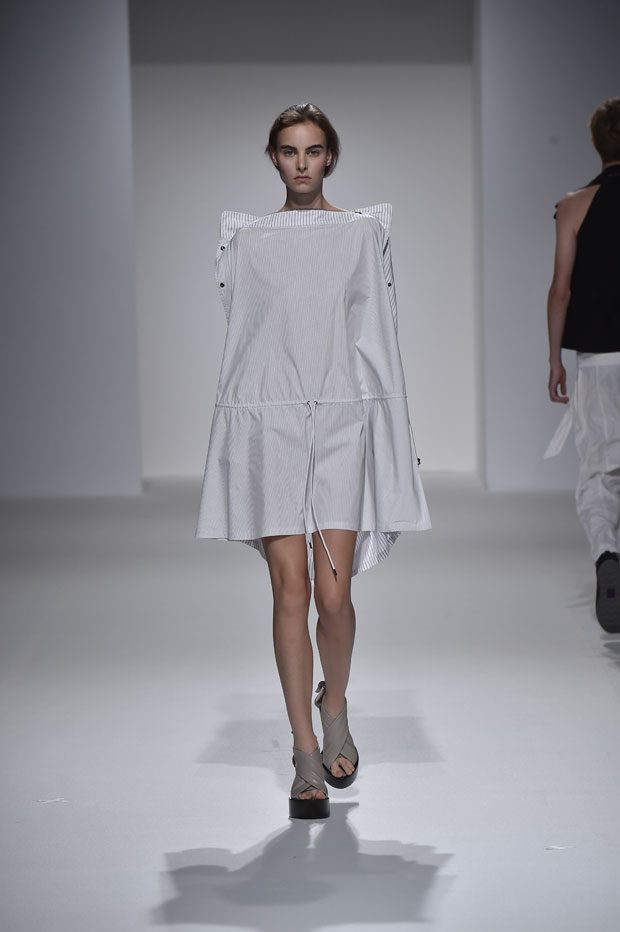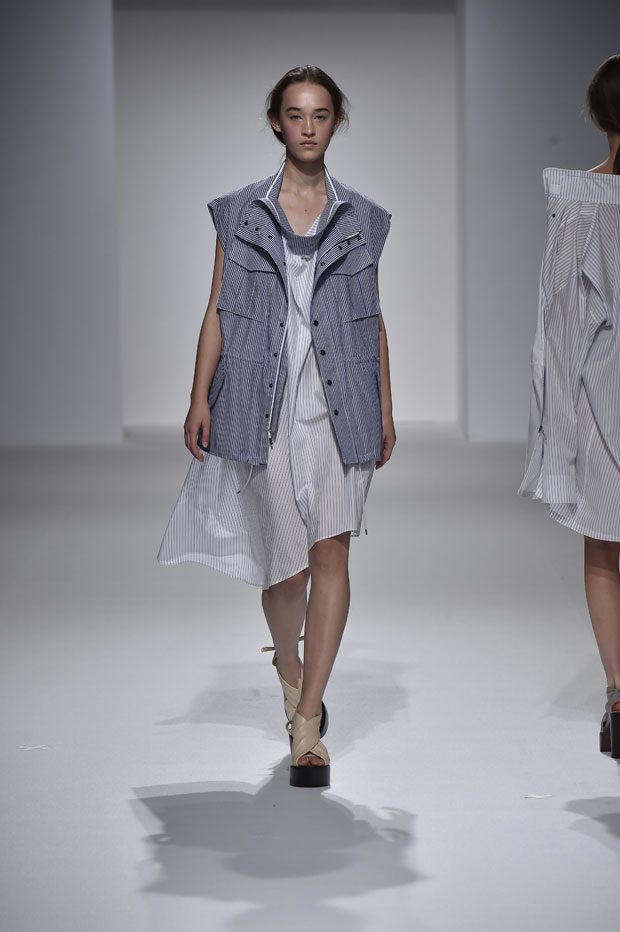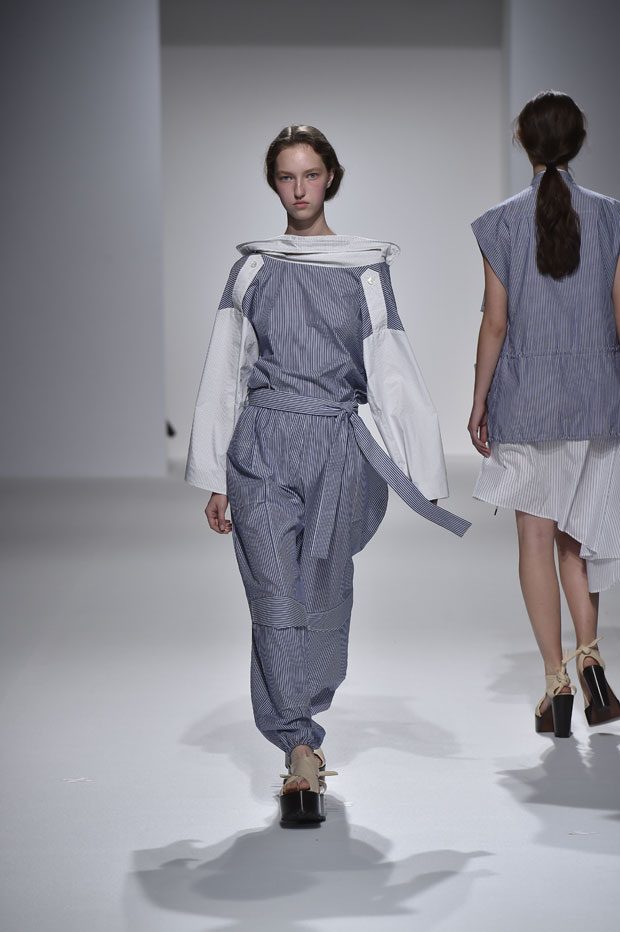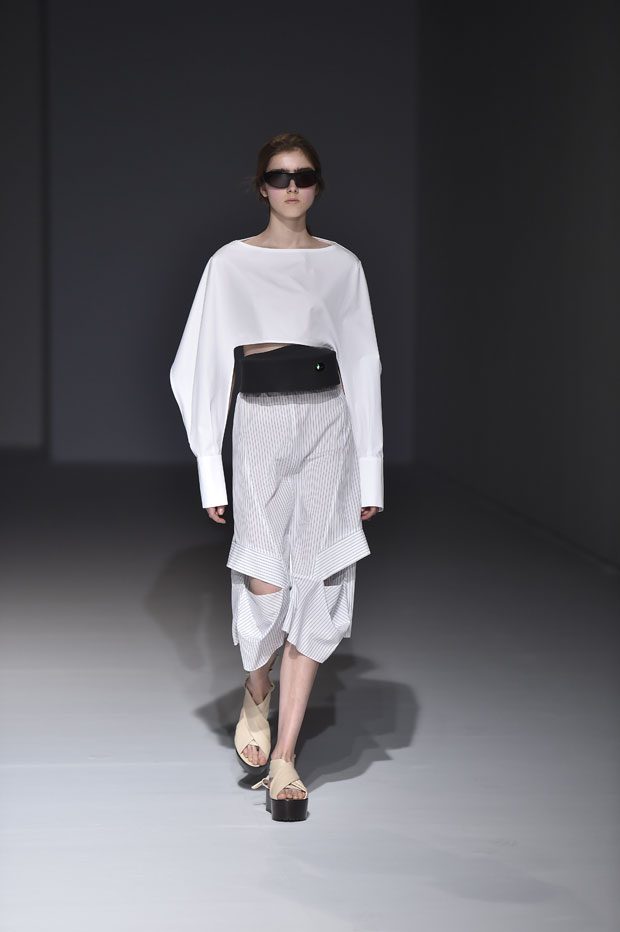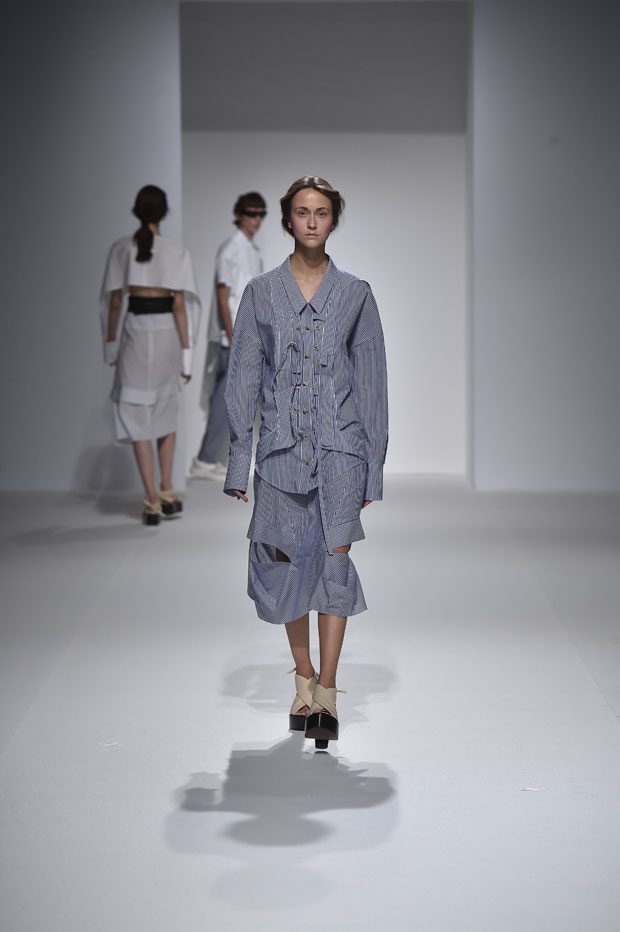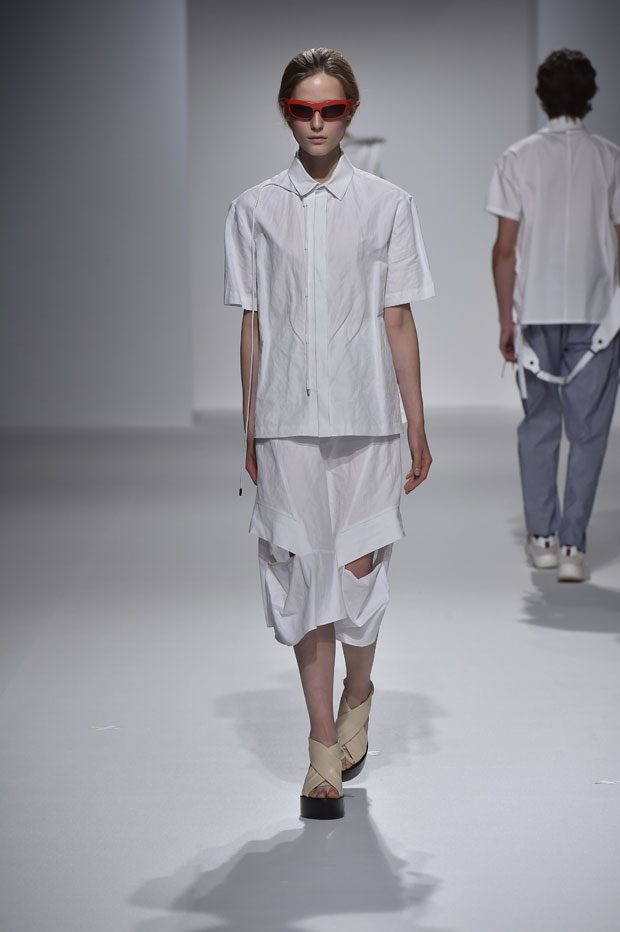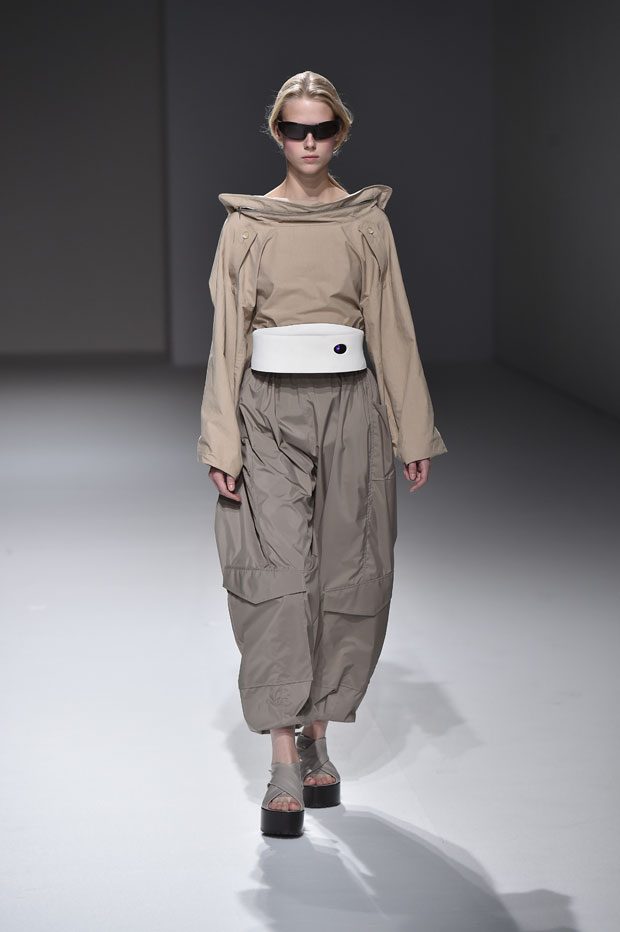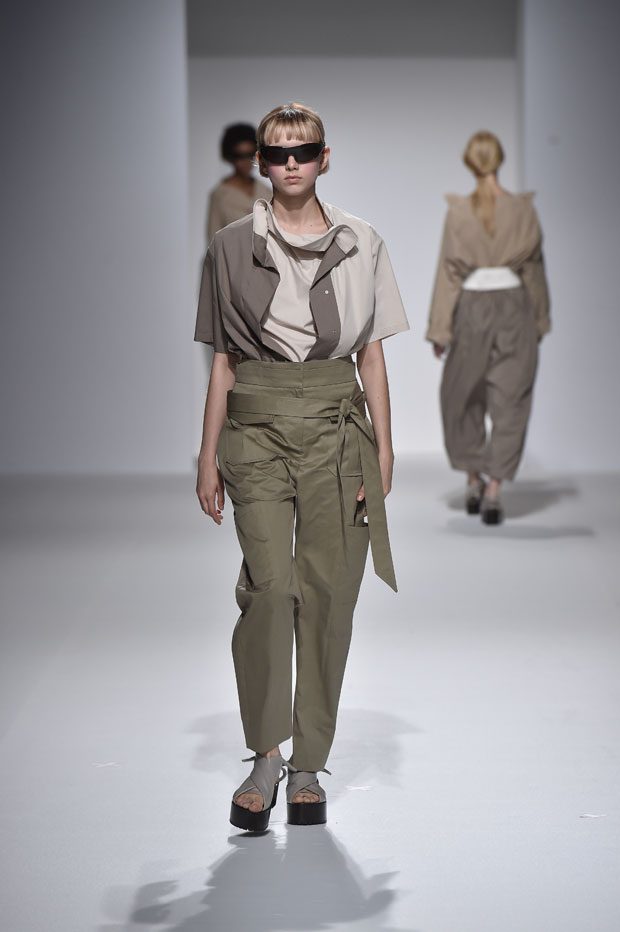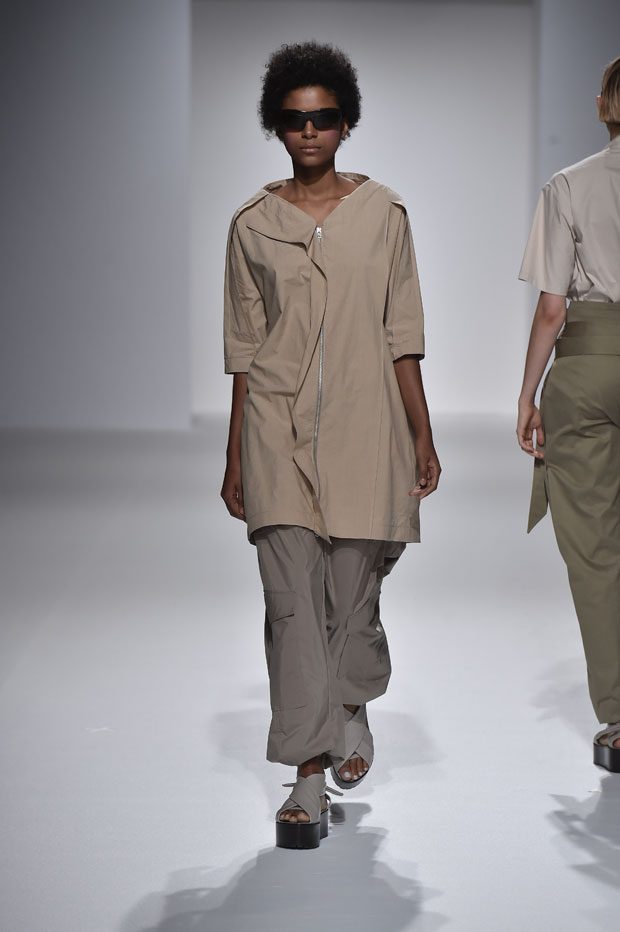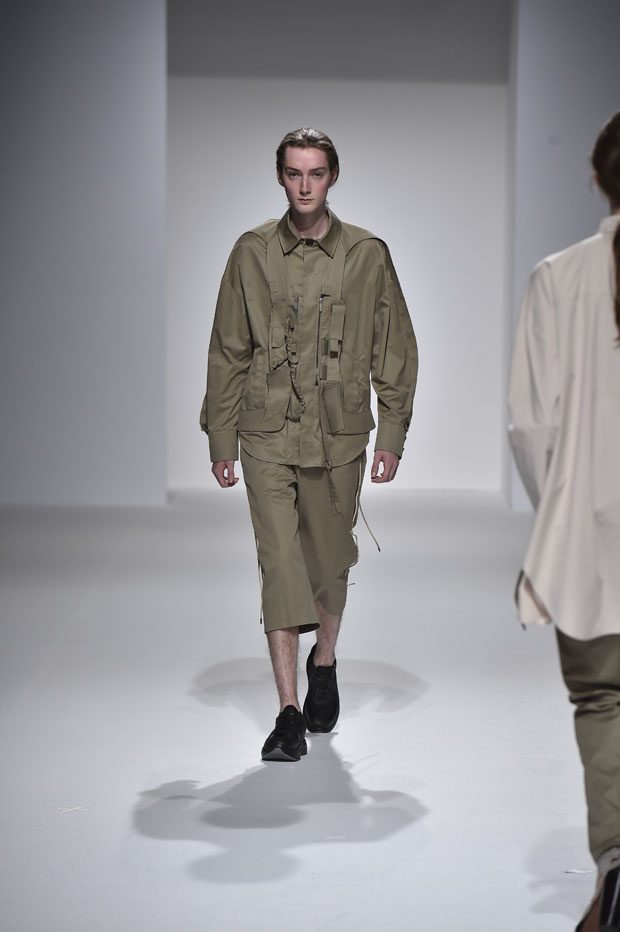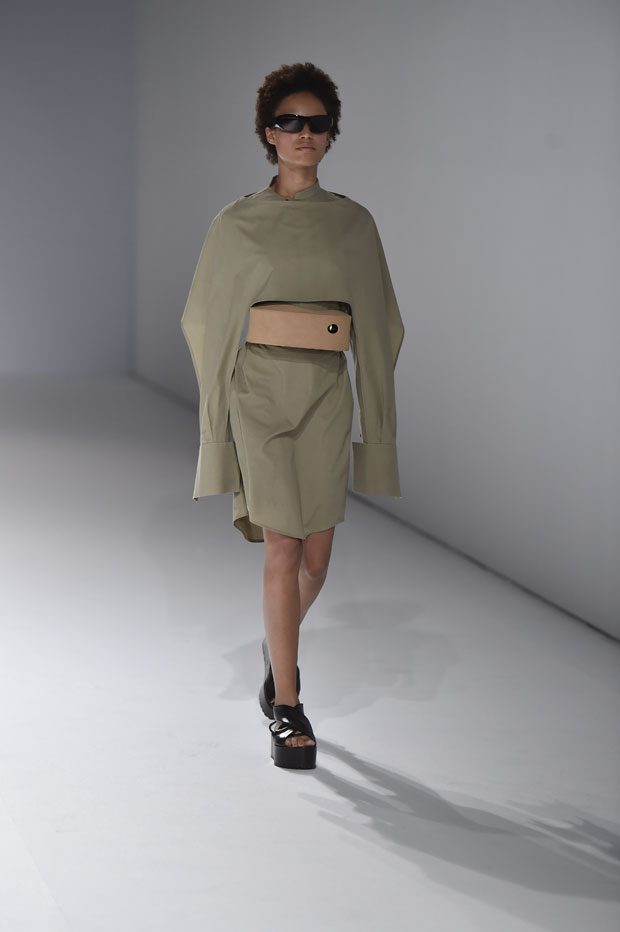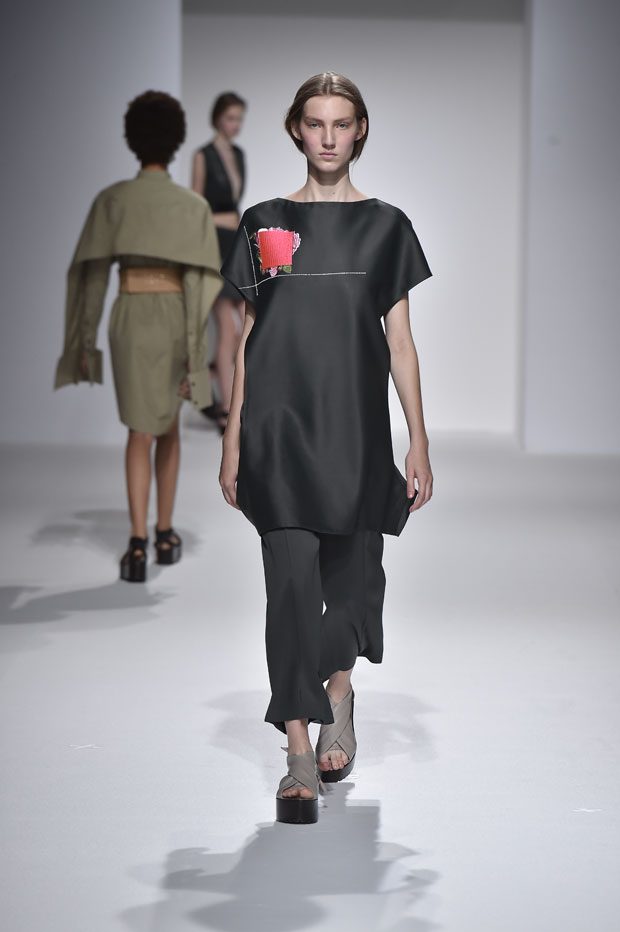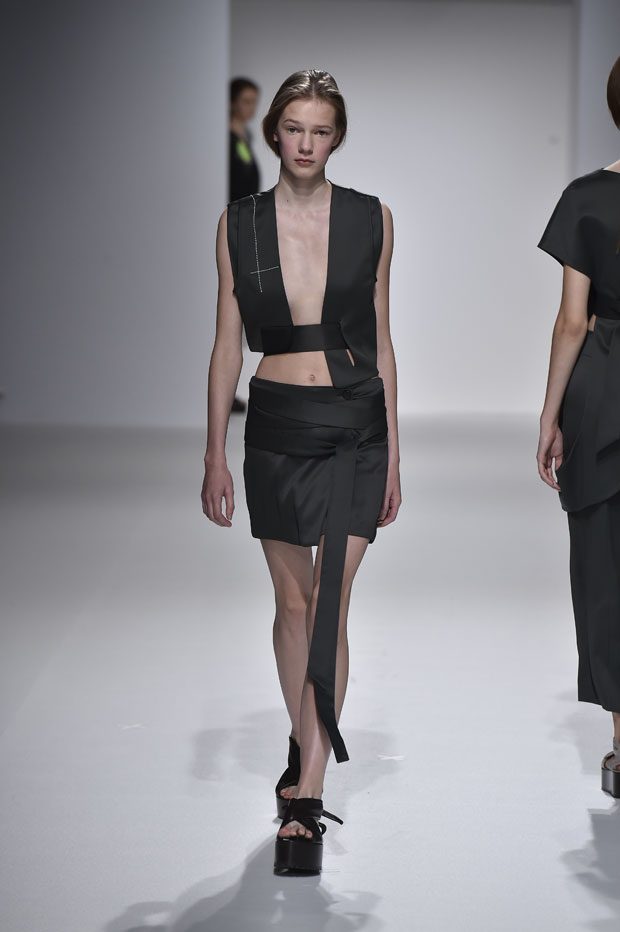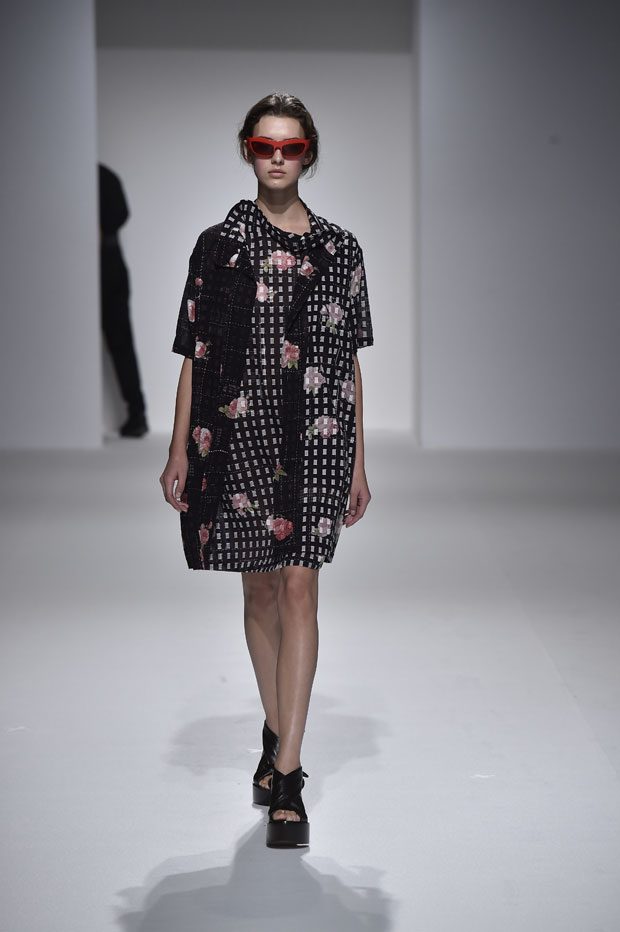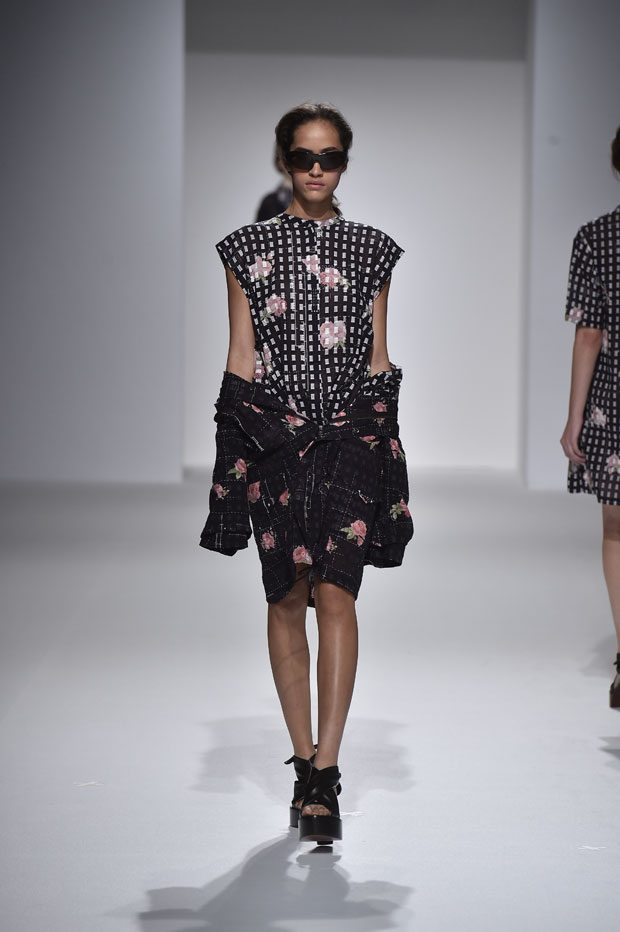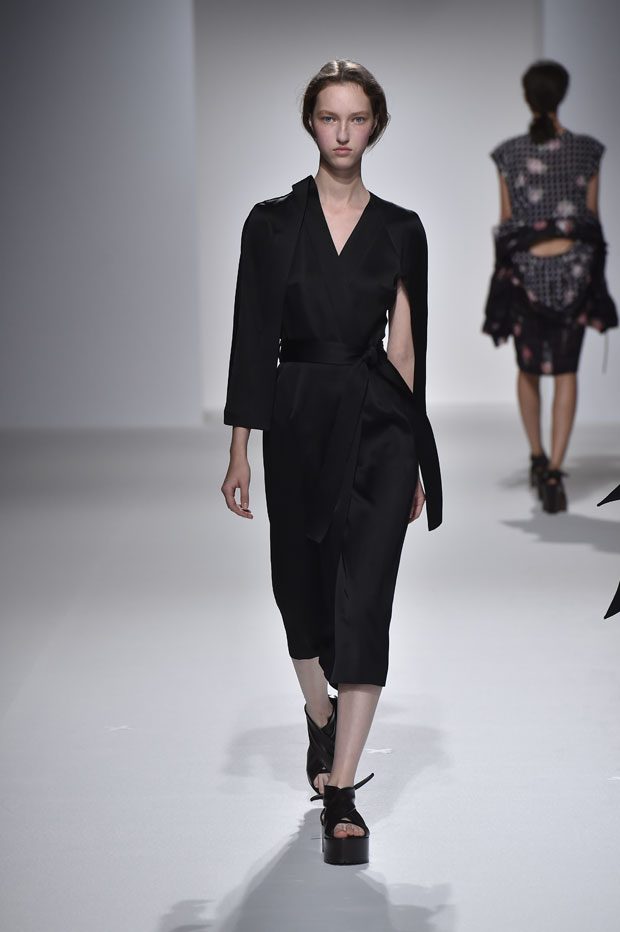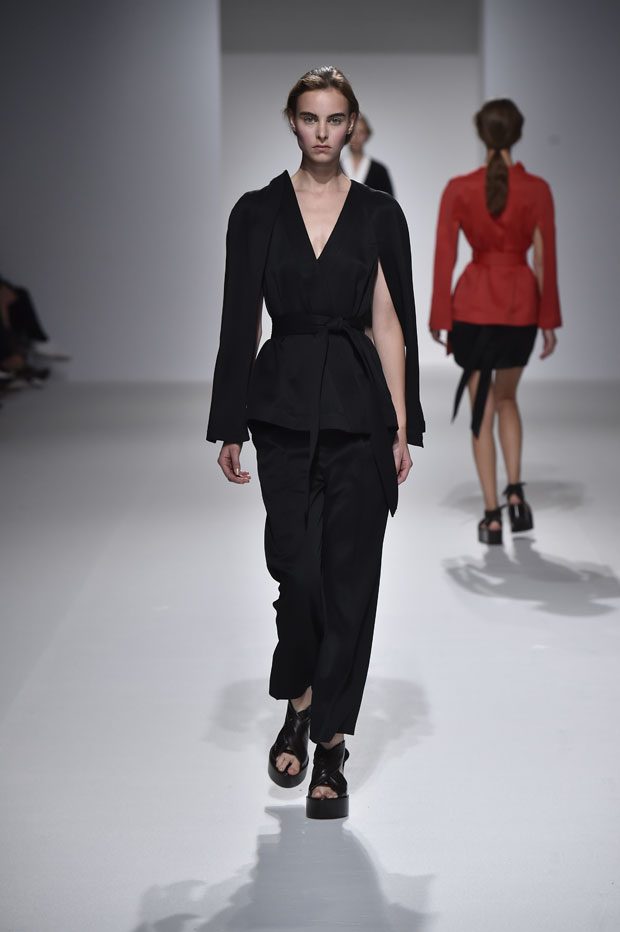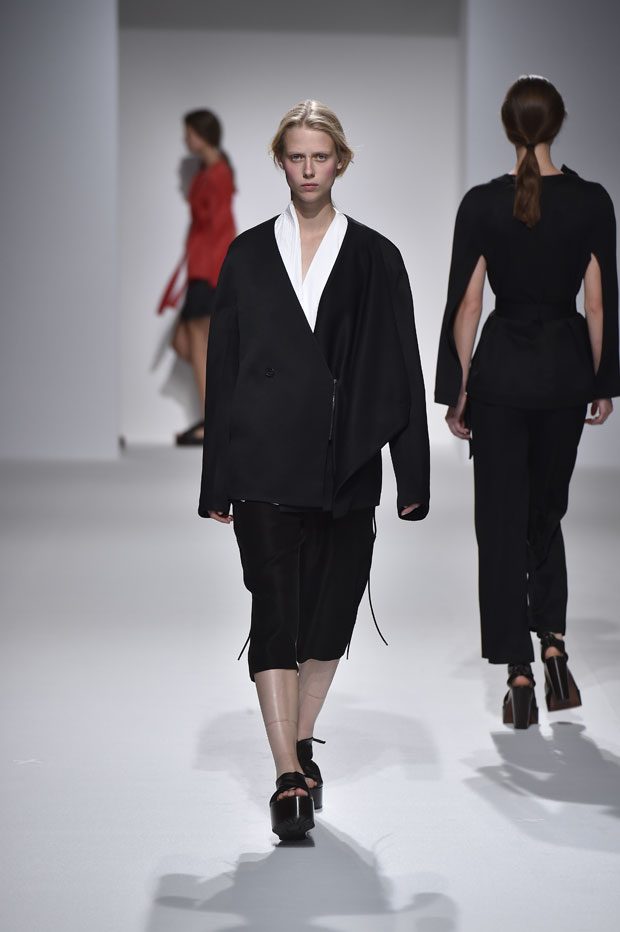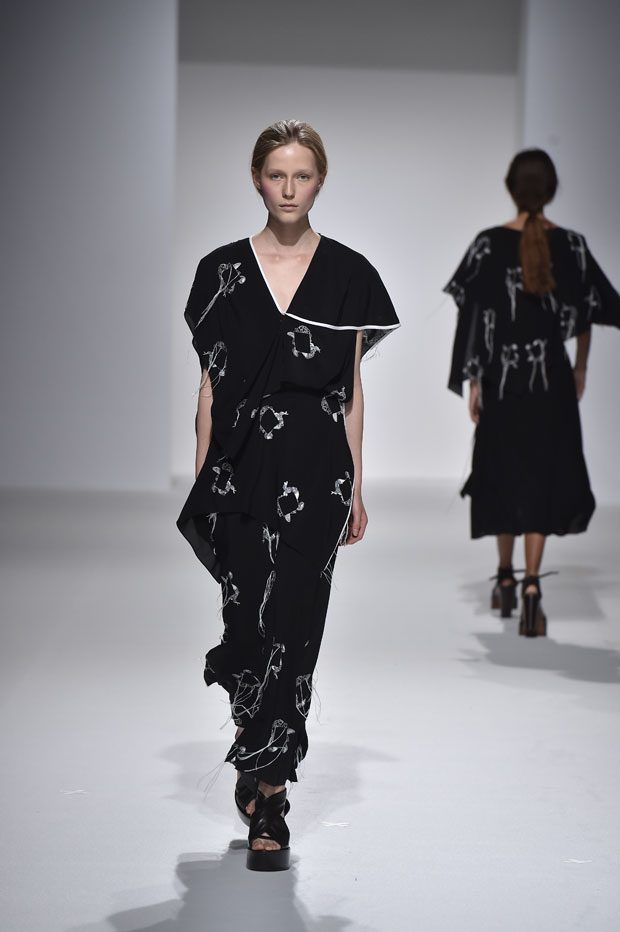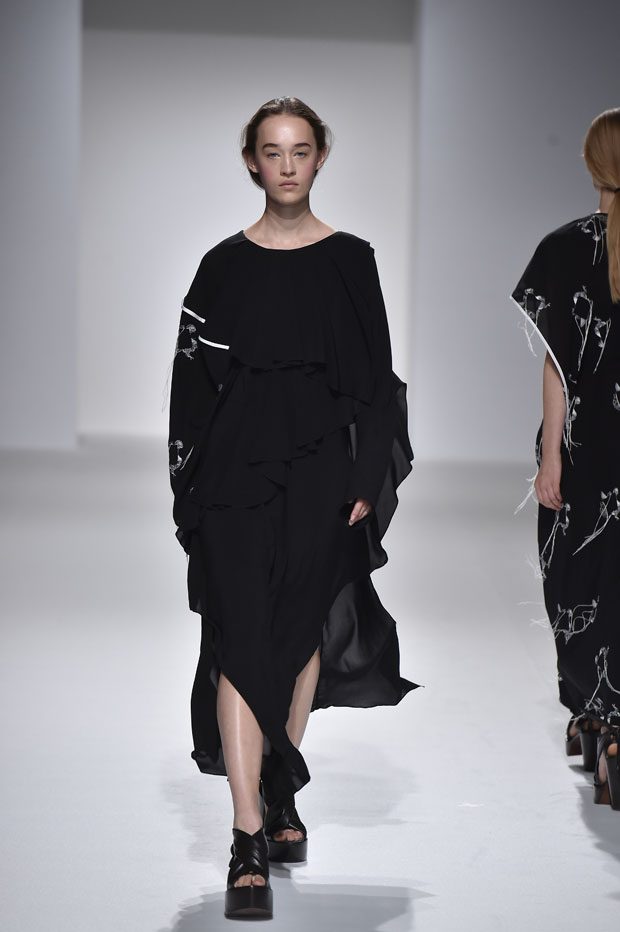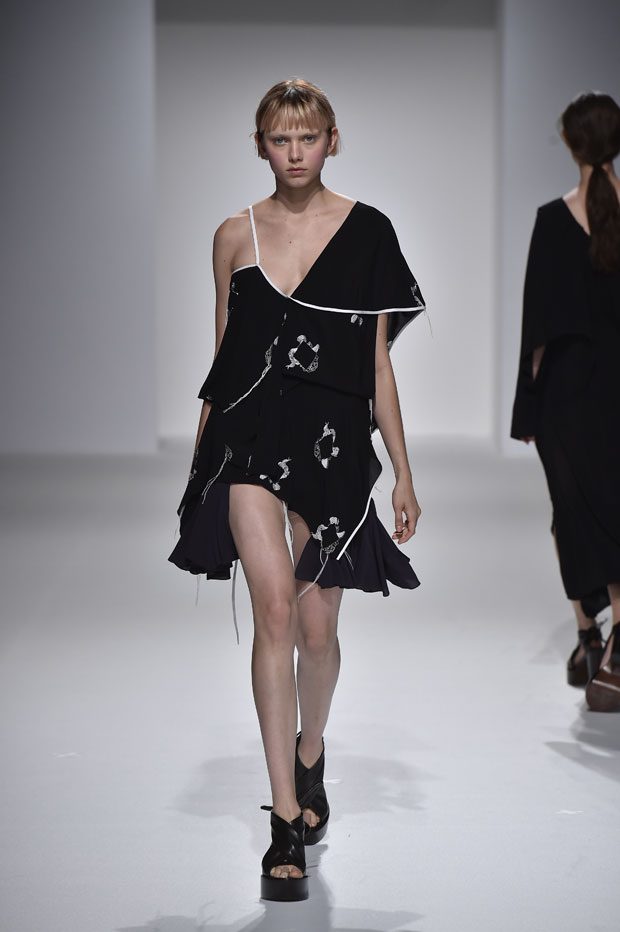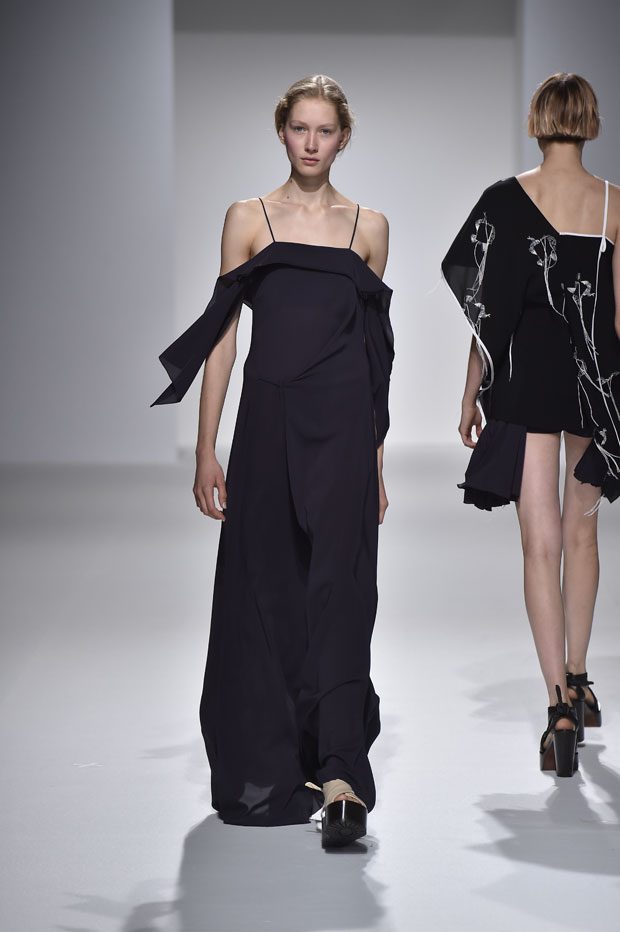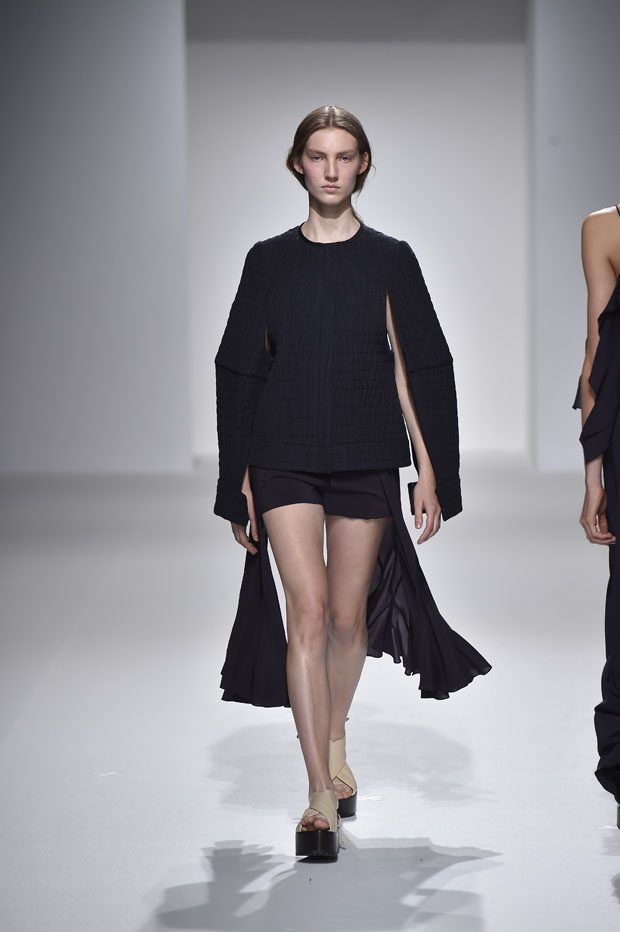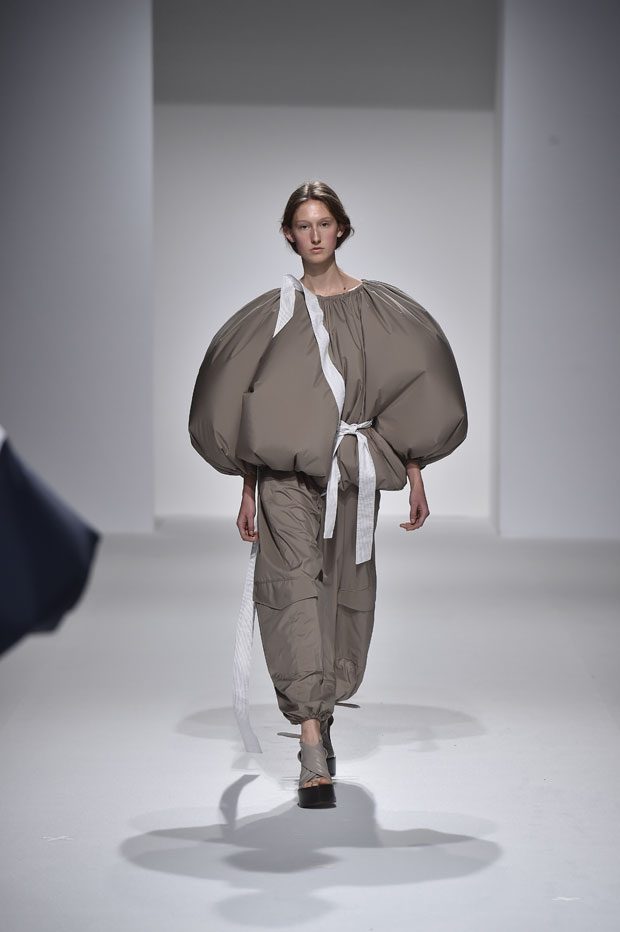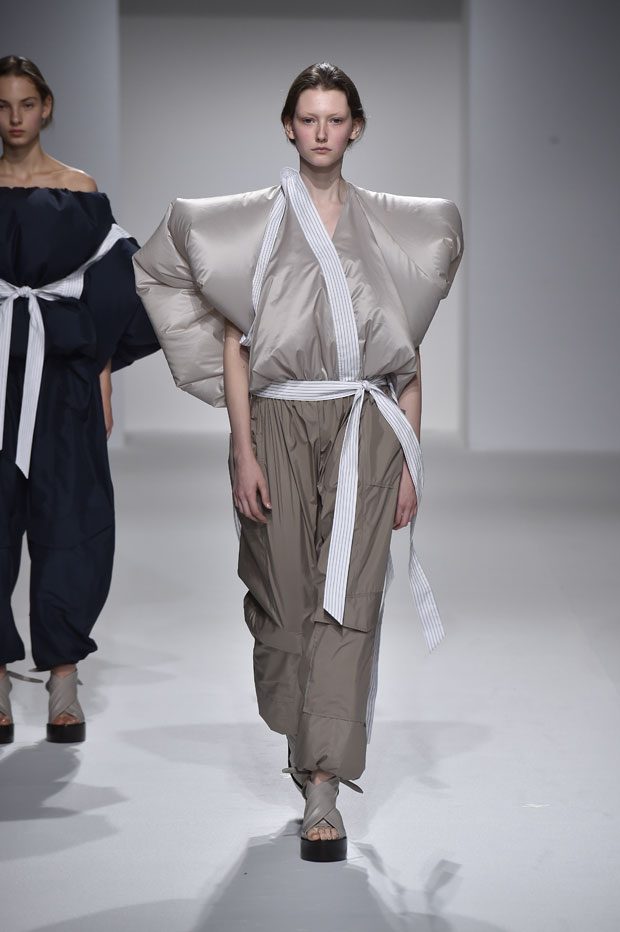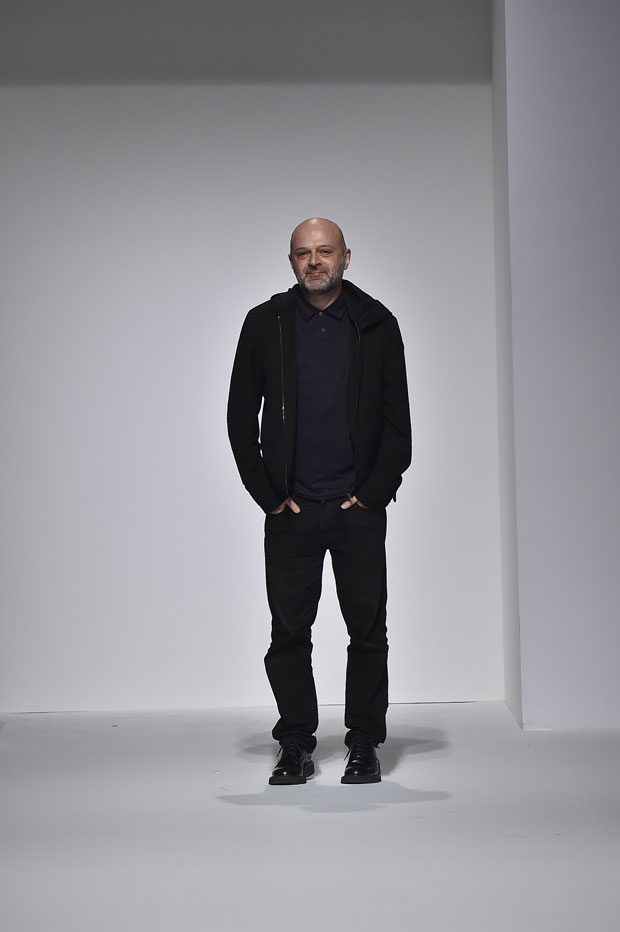 All Images Courtesy of CHALAYAN