For DESIGN SCENE Magazine January/February Issue Artist MAGNUS GJOEN sits down for an exclusive interview with our editor KATARINA DJORIC to talk about his fashion background, working with Vivienne Westwood (among other) and his creative process. 
What made you switch from fashion design to art? 
I guess you can say I'm an accidental artist. While working in fashion 5 years ago I moved into a new flat in London and started searching for art to hang on my walls. In the end I decided to do it myself and the rest has snowballed from there to me quitting my job 2 years later. I initially started doing ltd. ed. prints, which over the years have become more elaborate and with special finishes like gold leaf and diamond dust. As the demand for originals has increased, a lot of my time is now spent making these for specific shows and clients.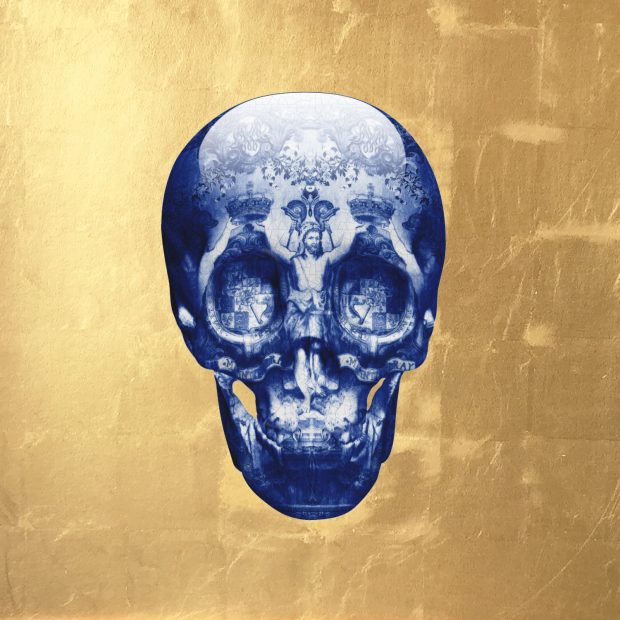 How does your fashion background influence your art?  
I've always thought Art is more important for fashion, although it's impossible not to bring fashion into art. You are of course bombarded with images daily and these are stored in the subconscious while you're creating. You do bring a business element into the picture after having worked in fashion. I do often ask myself 'would people want this on their wall?'. Sometimes you have to follow your instinct, but I don't believe in making art for yourself.
Your art is mostly a reinterpretation of old concepts into contemporary climate. Do you have a feeling that everything is seen before and all we left is some sort of reinterpretation?
My work is a lot of the time about rediscovery and taking things from the past and renewing it for the contemporary market. To breathe a bit of fresh air into dusty old paintings forgotten in the far corners of a museum or in its basement. It's also about presenting an object in a new light to the viewer who has innately been told that a specific object is negative. Beauty can also be found in a small piece of engineering like a gun. I don't think all that is left is reinterpretation, but I want people to engage in a different way with an old artwork.
What kind of impact do you want to make with your art? What is the message? 
Art is about expanding the mind and exploring things and presenting it to the viewer as you want it. It's about capturing a memory or moment of whoever is looking at a piece and nudging their emotions; taking them back to that feeling, place or time.
Tell me about your experience working as a graphic designer for Vivienne Westwood? 
One takes a wealth of experience as well as knowledge of how to, or in some cases not to do things. Every brand has their own way of doing things. Every brand I've worked with has given me something which is part of my own process now.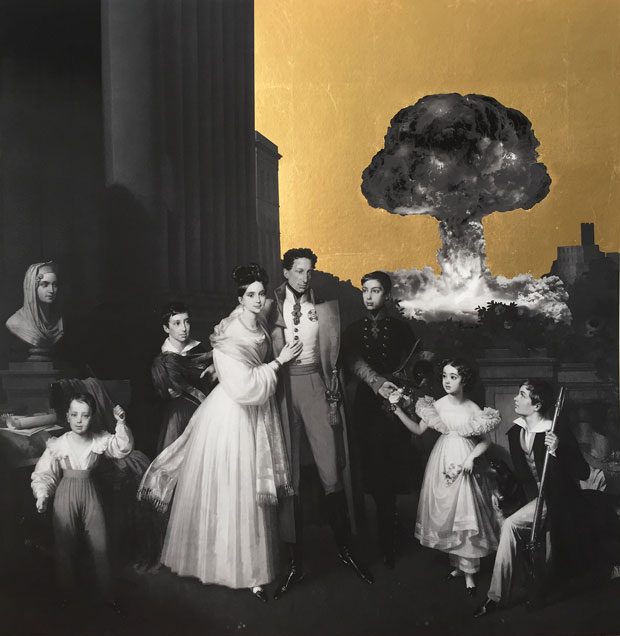 How does your path from an idea to final artwork look like? 
It usually starts with a trip to Italy. Now that I live full time back in London, I go to Italy for a few months in the summer exploring. Visiting every nook and cranny and churches on hill-tops for inspiration. Not only Italy of course, but I accumulate a wealth of inspiration from exhibitions and museums I go to and when I get back to London they're all printed out into a huge mood-board. From there starts the creation and inspiration to make new pieces. From subject matter to finish. I use quite a lot of time doing digital mock-ups. Even if the final piece is a 3D object or painting I need to see it work on screen before it is made. In the case of the older paintings I use, they are often in need of 'digital restoration' where you want to keep something as original as possible, however still remove water damage and scratches. It can take from 3 weeks to 3 years to finish a piece. Sometimes the best thing is to let something lay until you find the correct inspiration on how to finish it and execute that.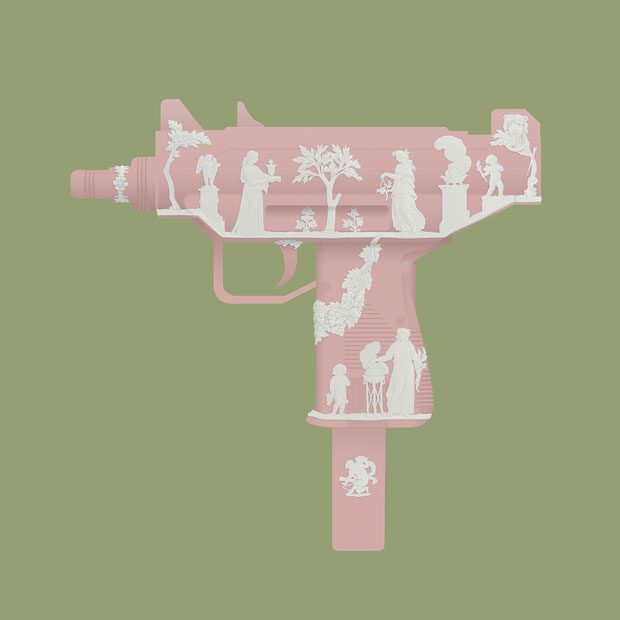 What does your workspace look like?
I would say everything has it's place but is neither messy nor tidy. there is definitely no paint splatter on the floors.
Who are your favorite artists?
Living, I would say Robert Indiana and I'm a big fan of Polly Morgan and her taxidermy art. It's provoking and intelligent. Michael Craig-Martin and his Pop Art everyday objects is another one which is simple and colourful, but nonetheless impactful.
And favorite fashion designers?
Comme des Garcons, Miuccia Prada and a bit of Jil Sander.
Do you have any ambitions to work in fashion again? Maybe a collaboration?
I loved working in fashion, but alas that part of my life is over. Most of my friends still work in fashion so I get my fashion fix from them. I get approached by people to do apparel collaborations from time to time but I have yet to find the right one.
Do you draw inspiration from other art forms such as film or music?
If anything furniture design and patterns.
And are there any albums or films you would recommend?
I'm one of those people who will listen to most things from Beyoncé to Hole and film wise I do like my Sci-Fi.
Do you view the disposable aspect of social media as positive or negative in regards to your artwork?
I would view it as positive. Art in the end of the day you can hang on your wall and keep, but also look at on a screen. If you really like something you want to live with it and hence have it on your wall.
What is next for you? How would you like to see your work evolve in the future?
I have a few collaborations which I have just finished and will embark on a few more after Christmas. I will hopefully be doing some new sculptures in the new year as well.
For more of Gjoen's work visit www.magnusgjoenart.com.