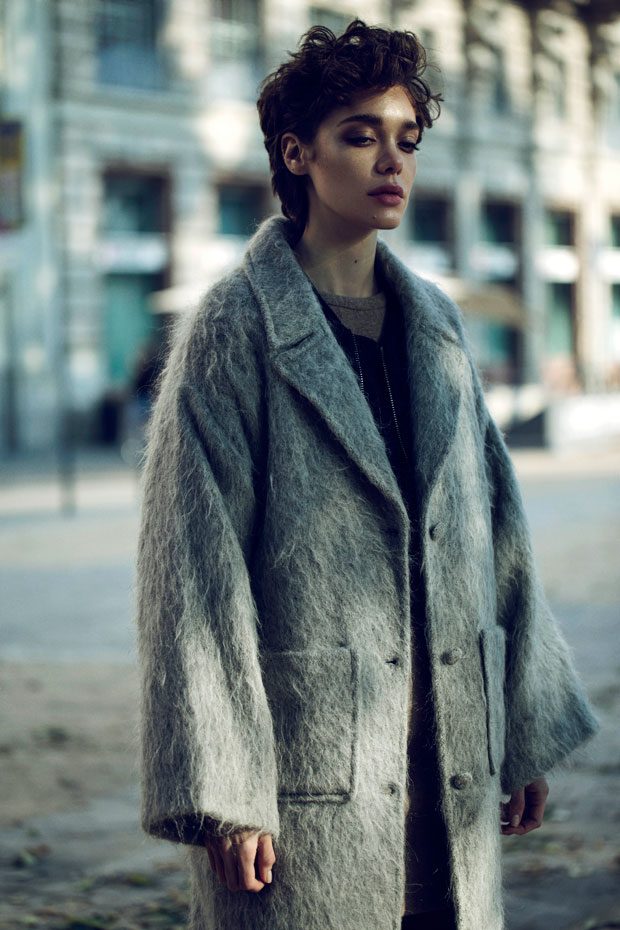 Young designers in Milan are quick to learn that feeling like you own the keys to the city is as simple as slipping a Metro Card in your back pocket. Riding the metro from your neighborhood in Navigli to jumping the line and getting out at Via Montenapoleone is all you need to open the eyes to the world of fashion. A young designer can explore the city without feeling any boundaries, giving a real sense that they can do anything they wanted to do.  With daily activity including hanging out at a gallery opening in Brera to eating pizza at that place behind the corner from Duomo, to partying at the famous Plastic – a club where the door policy encouraged a wildly eclectic turn out often dancing to the favourite tracks of Stefano Gabbana having a DJ moment. But what happens when you finish your studies at a well known design school such as IED (Istituto Europeo di Design) or even better the prestige and notoriously expensive Istituto Marangoni, will that key open all the doors for you? (Image above: Coat Wanda Catucci, Bomber Angelos Frentzos, Dress Duyan)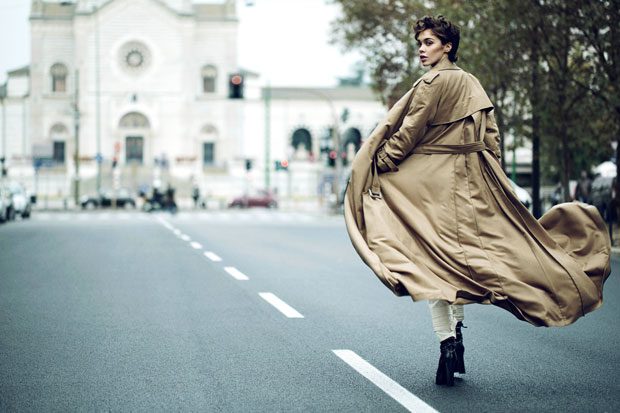 Coat Redemption, Jersey Vanda Catucci, Trousers Nicholas K, Shoes Nando Muzi
GET DESIGN SCENE FEBRUARY ISSUE IN PRINT & DIGITAL
The young designers are by default ready to take internships, often unpaid but promising of a brighter future at a fashion house. By the rule of thumb many of those internships last for a year, unless you are to exhibit extraordinary abilities. Next step is going to the next internship, and most of the designers are doing whatever possible to remain in Milan, another job a loan from your family. That is the moment a prestige school might not bring you all the skills you need without a hefty savings account, and most likely the most needed one to endure this waiting game – perseverance.  It is easy to blame the rather dim situation the young creatives face going out of their schools on their education, but core of this troublesome time for fashion design lies in the economy. If anything, traditional houses which are a signature of Milan, are now more than ever endangered by the frightening pace of fast fashion. Thus maintaining the importance of fashion week is more pivotal than ever before.
Jersey Maria Grazia Severi, Jacket Tom Rebl
Editors and industry insiders alike are for quite a while now caught in a debate of Milan fashion industry's vitality, using as a barometer the Fashion Week itself. This four times a year reflection of the fashion industry is undoubtedly lacking the kind of breakthrough design talent easy to spot in London and New York. At this point we as the editors even got happy with the large Italian luxury houses sustaining their creatively conservative vision – as long there's that joyous twist at PRADA all is fine. Milano Moda Uomo, the men's week while for years now short on a few days from an actual week was a safe heaven for British designers such as Burberry. British menswear designers who still largely depend on the 'Made In Italy' manufacturing quality have excited the scene more than two years ago resulting in even Vivienne Westwood moving her men's collection runway to London as of this year. This certainly divided the industry, and begs the question – Are the designers on the current schedule still enough of a reason for show-goers to flock to the town?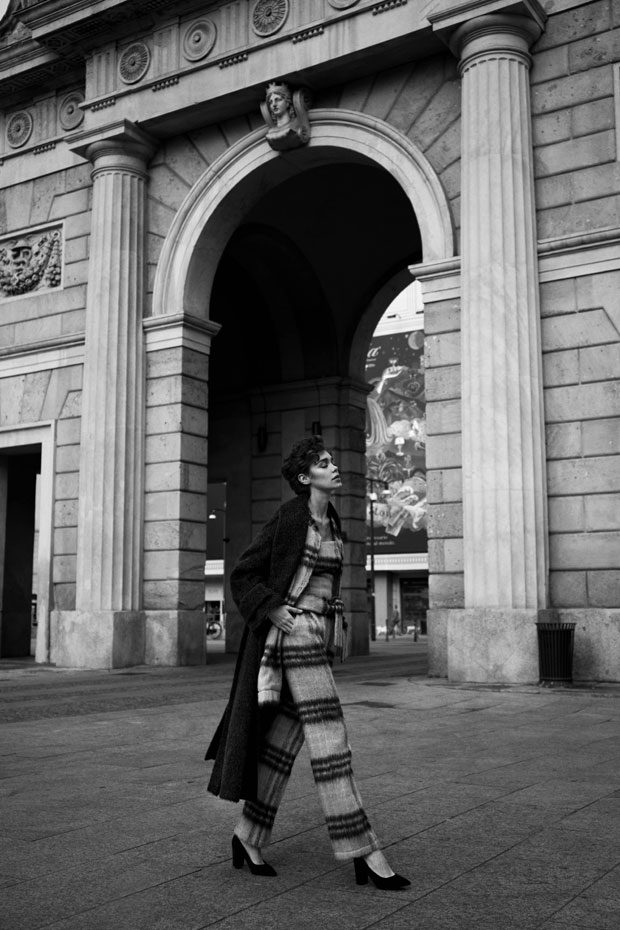 Suit and Trousers Alcoolique, Coat WINONAH, Shoes Cinti
Nevertheless, the Italian Chamber of Fashion is certainly aware of the situation. In the past year the Chamber is doing its best to step away from the old ways, even with making strong changes on it's own helm, announcing Carlo Capasa (one of the Costume National founders) as chairman and president of Camera Nazionale della Moda Italiana. This fashion industry's insider also promised to work closely with the the Italian government to help young design talent with improved education and state funding. However even with the changes the Chamber itself still did not find understanding with designers such as Dolce & Gabbana who opted out of the official schedule. Still, thanks to Casapa as well as Mr Giorgio Armani the fashion week is now a place for young designers to gain their spotlight at the famed Teatro Armani, such as Julian Zigerli, Edmund Ooi and D.GNAK have in the past, expected for this year are Yoshio Kubo, Moto Guo and Consistence. But is this generous lending of space on Tuesday, the last day of shows, the only exposure these young designers need? When in fact, Tuesday now only holds the Giorgio Armani show, skipped by many international editors in favour of travelling to the Paris shows.
Coat and paints Tom Rebl, Jersey Maria Grazia Severi
Sweater Redemption, Coat cm.100
One comes to ask where's the safe heaven for creativity in Milan? By the popular belief it is easy to say Alessandro Michele, the man who shook the Florentine Milano based GUCCI house upside down by literally killing Frida Gianni's ever-slick GUCCI MAN, the most beautiful man in the world (as she would call her runway boys), in exchange for a Wes Anderson teenage fan-like attire. Michele has certainly kept busy the high street copycats and fashion writers around the globe. What is even better, the designer has turned a profit for the Gucci owner. Yet his use of wild animals in his latest campaign is now a problem, then an original move is now turning into mainstream, can there be an expiration date for this Michelesque trend?
Sweater KWay, Shirt Twisty, Trousers Atos Lombardini, Boots Redemption, Coat Coat cm.100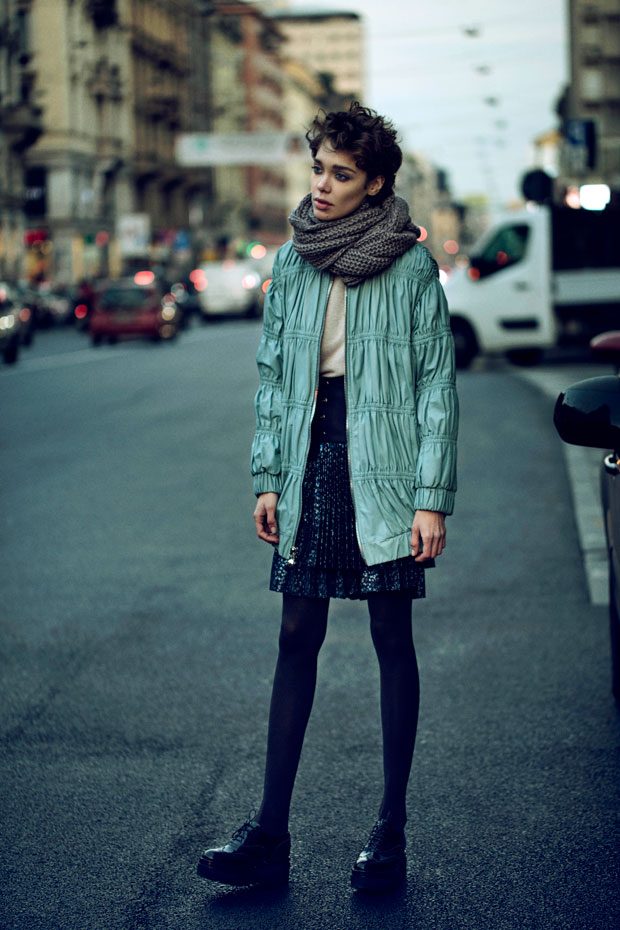 Bomber DROMe, Jersey ottod'Ame , Skirt cm.100, Shoes Nando Muzi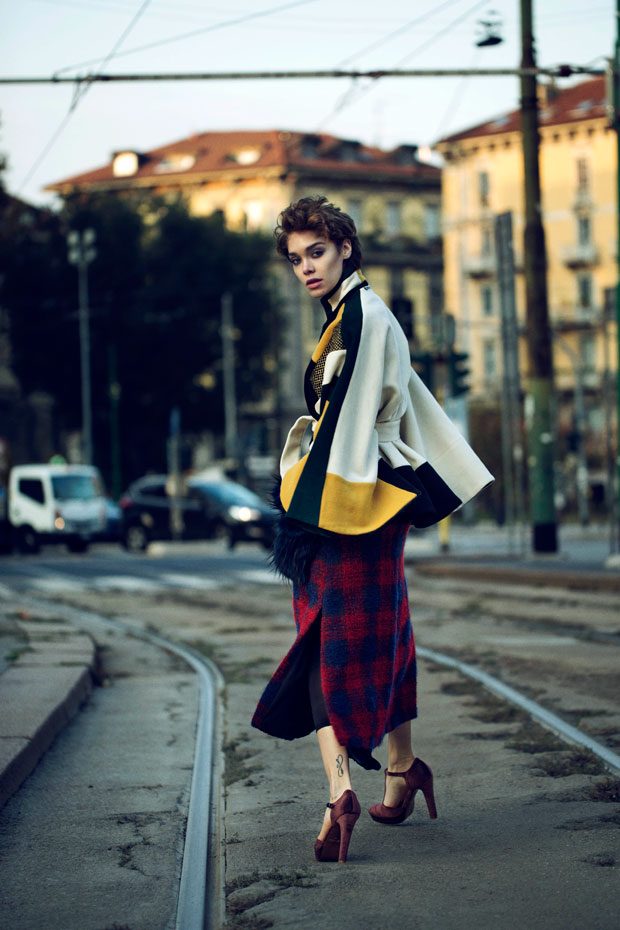 Sweater Yadira Capote Thondike, Dress and Skirt Winonah, Shoes Blocco 31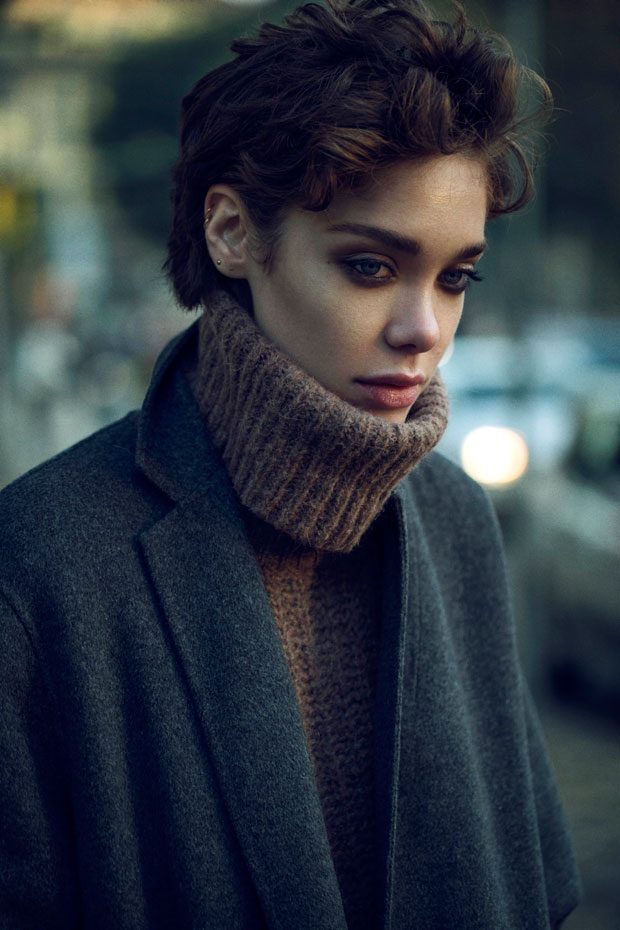 Coat Maria Grazie Severi, Sweater Redemption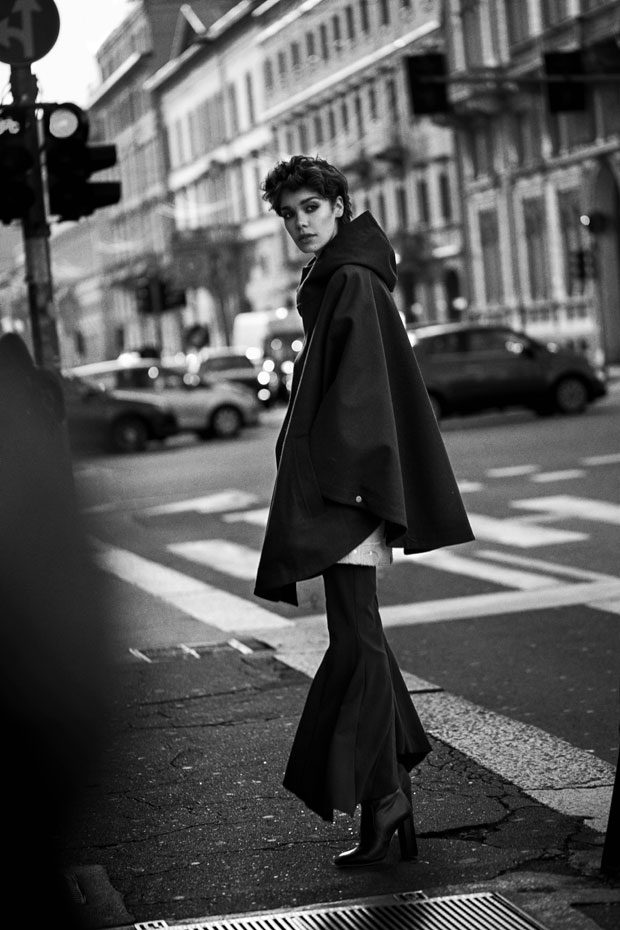 Sweater KWay, Shirt and Skirt Twisty, Trousers Atos Lombardini, Boots Redemption
For me at least I would bet on the safe card, Milan fashion's preeminent intellectual, Miuccia Prada's whose shows at the always impressive Via Fogazzaro can be a burden to decode but with her impeccable reputation for predicting trends, nobody likes to pass on that invitation. Just as the last season's menswear show which was especially unconventional, as she once again turned the runway into a presentation for both genders. This season, again, I am sure we are to see a "men and women show", although the women's pieces are to shape that eminent pre-collection walk. But its also easy to be grateful for Italian guard such as Jil Sander, Neil Barrett, Marni and Versace who still make it worth freezing in the Italian cold this January or taking the boiling heat of late June!
What's more, even if it's not Tuesday the town is still the place to celebrate new and rising talent such as Christian Pellizzari, the ever-growing Les Hommes, welcome the comeback of Frankie Morello but also Moschino as well as the rise of Marcelo Burlon, Federico Curradi and Sunnei.
Words by Zarko Davinic, originally published in DESIGN SCENE Magazine January /February 2017 issue
Fashion Photographer Simon Minardi – www.simonminardi.com
Fashion Stylist Elena Monti and Antonio Ariganello
Makeup and Hair Styling Lucia Giacomin
Model Michelle Dantas at ELITE Models Milano