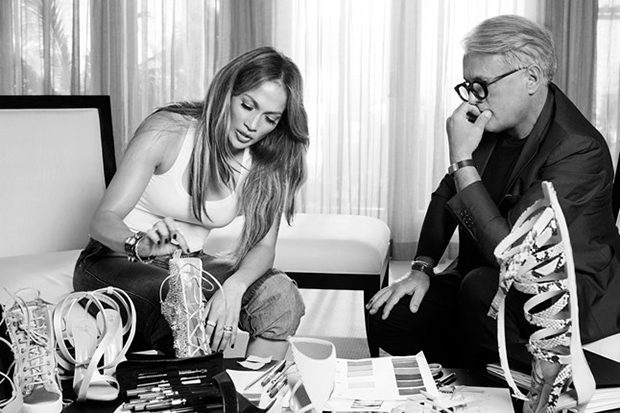 Jennifer Lopez has been a trendsetter for decades, and the fashionable icon has decided to put her money where her feet are. Lopez teams up with Italian shoe designer, Giuseppe Zanotti, to launch her first luxury shoe collection Jan. 23. The collection will be named, aptly, "Giuseppe for Jennifer Lopez," and shoe addicts everywhere are sure to satisfy their cravings with Lopez's stunning creations.
"I Have Always Been a Shoe Girl"
According to People magazine, what inspired Lopez to design her own shoe collection is her passion for footwear. The actor is quoted as saying, "I have always been a shoe girl," and she wears Zanotti's creations on a regular basis. Much like the character Carrie Bradshaw stated in a Sex and the City episode where she was asked to remove her shoes prior to entering a home, Lopez says boots and shoes are the final touch to a perfect look.
See more after the jump: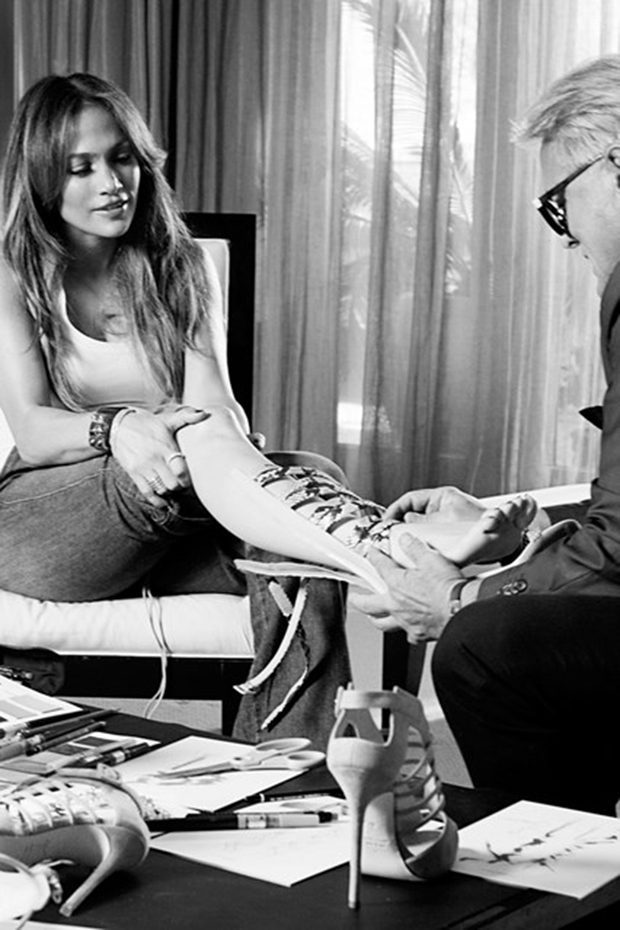 During her interview with the long-time celebrity magazine, Lopez mentioned that she has always considered footwear more than the ideal accessory to "make a statement or really complete a look," and who would argue? A pair of thigh-high boots adds the ultimate sex appeal to a mini skirt, and a pair of strap-up heels or sandals complements a formal or casual look, respectively. Lopez nails it: "Shoes go beyond simply accessorizing."
It's About Movement
Shoes are more than fashion; they are movement. Lopez began her career as a dancer, and her breakthrough Hollywood role was as a "Fly Girl" on In Living Color, where shoes played an important part in how she performed the choreography. As she explains and models on the top fashion runways demonstrate, the style of shoes affects how a woman presents herself. Anyone feels like a supermodel when she is strutting down the street in beautiful footwear.
Zanotti's Influence
Beautiful Italian footwear adds a few diva points, and Zanotti has been working in shoe fashion since 1962. With boutiques in fashion capitals throughout the world, including Beijing, Dubai, Hong Kong, London, Milan, Paris, New York City, and Tokyo, it's clear those looking for the finest in luxury Italian footwear shop for Giuseppe Zanotti shoes. Working with Zanotti is sure too boost Lopez's creations to the highest levels, and she isn't the only celebrity with whom Zanotti has designed.
Fashion's top creators have included Zanotti footwear in their collections, including Balmain, Roberto Cavalli, Dior, Gianfranco Ferré, Missoni, Thierry Mugler, Valentino, and Vera Wang. It doesn't get much bigger than this, and Lopez cannot go wrong teaming up with this designer for her collections. Fairchild Publishing has handed Zanotti its Designer of the Year award in 2000, 2007, and 2007, and Marie Claire named his 2010 footwear collection the "Prix d'Excellence de la Mode."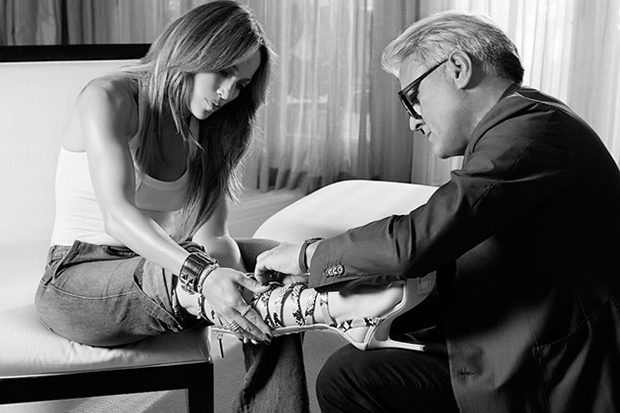 Why the Two Teamed Up
Lopez believes shoes "make any woman feel feminine, confident and sexy." Zanotti states, "My shoes are made for strong women who want to feel fabulous, and Jennifer is the epitome of that." The two create a powerful design team ready to put the best on a woman's feet. These fashion footwear statements are meant to give a woman the sense that nobody can touch her. She is queen of her surroundings, and what's on her feet prove it.
With Zanotti's work with top designers, it's quite possible people will see Lopez's footwear strutting down the Spring and Fall runways at next season's shows. Even if her designs are not featured during Fashion Weeks, her collection is certain to sell out to fashionistas throughout the world who are ready to strut their stuff in a pair of Giuseppe for Jennifer Lopez originals. After all, the actress herself has been the epitome of a beautiful diva for the last several decades.
Footwear that Inspires
As women snatch up Lopez's magnificent creations the footwear will inspire shoe designers globally. If a woman cannot get her hands on the latest Zanotti/Lopez release, all will not be lost, thankfully. Shoes that are equally fabulous remain available at retailers who specialize in making every woman feel like Jennifer Lopez. Every woman is a diva in her own right, and her footwear tells the whole world how glorious she is.
Carrie Bradshaw said it best, "I've spent $40,000 on shoes and I have no place to live? I will literally be the old woman who lived in her shoes!" And with a glorious pair of Zanotti/Lopez or other fantastic creation, living in shoes couldn't be better.
Images from: Giuseppe Zanotti X Jennifer Lopez Capsule Collection