Berlin-based label BRACHMANN Menswear presented its Autumn/ Winter collection 2017/18 "Explorer" on the first show day of Mercedes-Benz Fashion Week Berlin at Stage Me Collectors Room in the heart of Berlin Mitte, as first stage presentation. Live music underlined the special atmosphere on this cold winter day. As artist, Giovanni De Benedetto of Candida Kadinskji performed on a live DJ set. Furthermore Jennifer Brachmann and Olaf Kranz did not choose regular models to present their creations, but bloggers this time.
The title of this collection is referring to Explorer's Hope. The story behind that idea can be explained briefly, in fact on May 19, 1845, 133 courageous men entered the freezing sea to sail the Arctic Northwest Passage for the first time. Based on wrong beliefs that this was an ice- free ocean, they were hoping to achieve immortal glory. As you may imagine the story did not end as positive for them. That ship was found 2014 on the ocean floor of the deep Canadian Arctic. Whereas in past decades pack ice rushed which made it impossible to sail through, nowadays cruise ships could pass that sea since 2008. The false theory of the ice- free North Pole turned into a prophecy: Explorers' Hope.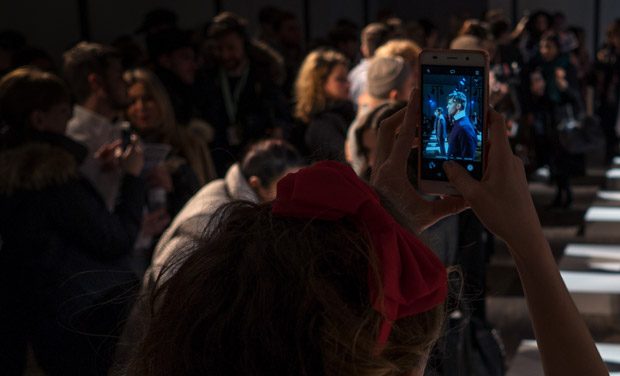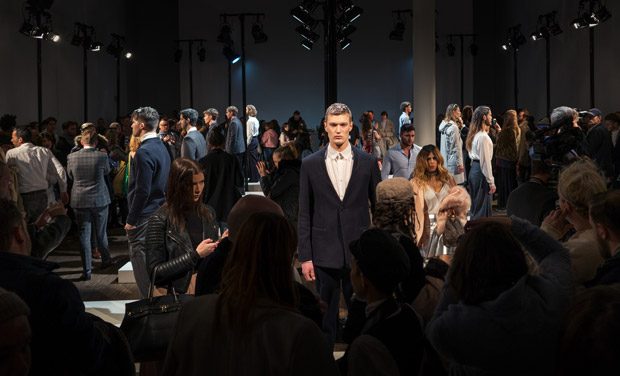 The collection itself is a very wearable, timeless and classy one. It is the perfect addition for any modern gentlemans' wardrobe and can be worn at various occassions. It is far away from being boring though. Some pieces may be even called edgy, for instance a casual- chic taupe trenchcoat with an eye- catching collar. It is all about details!
BRACHMANN Menswear sticks to a classy, timeless colour palette and does not mix too many tones in one look. As a consequence, the overall image stays very clear and never too loud. Blue black, night black, sheer white, deep grey, taupe- those are the hues that dominate the collection.
Material- wise, quality comes first. A bit of tweed and wool and a subtle play with contrary elements. Cut- wise, the suits remind us of gentlemen of the past. It is all about details.
Jennifer Brachmann convinced us with their refreshing and timeless creations. We will definitely keep an eye on the labels' next collection.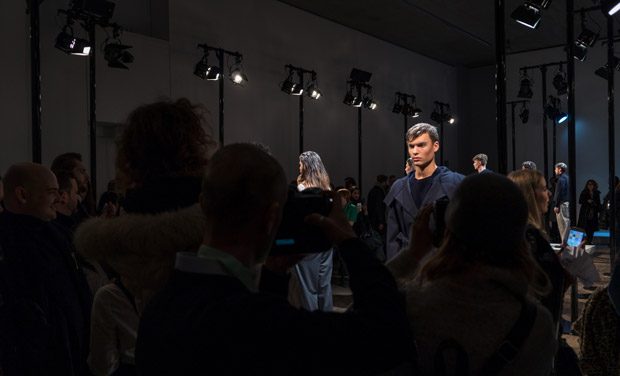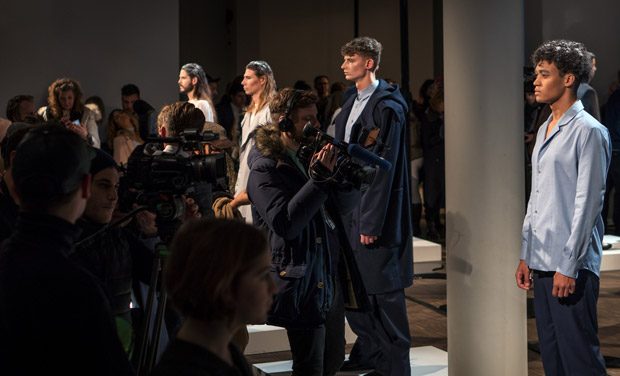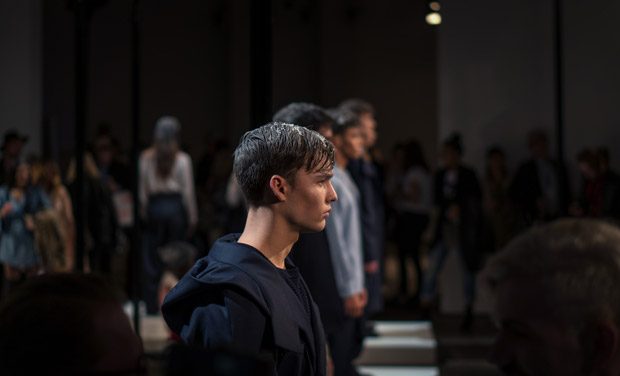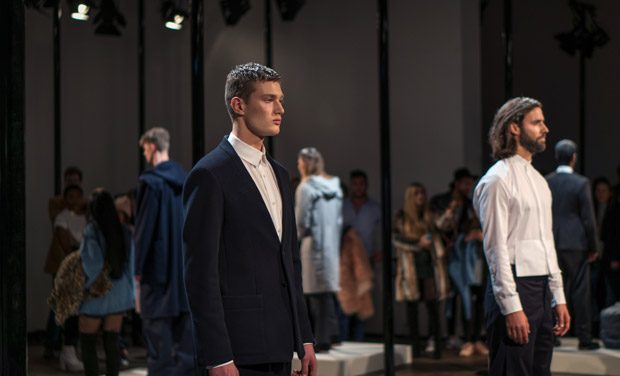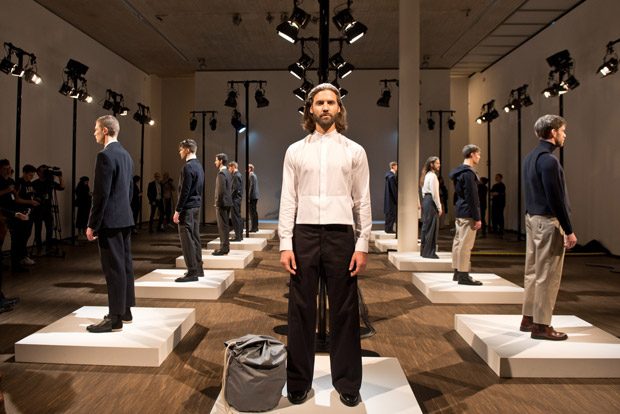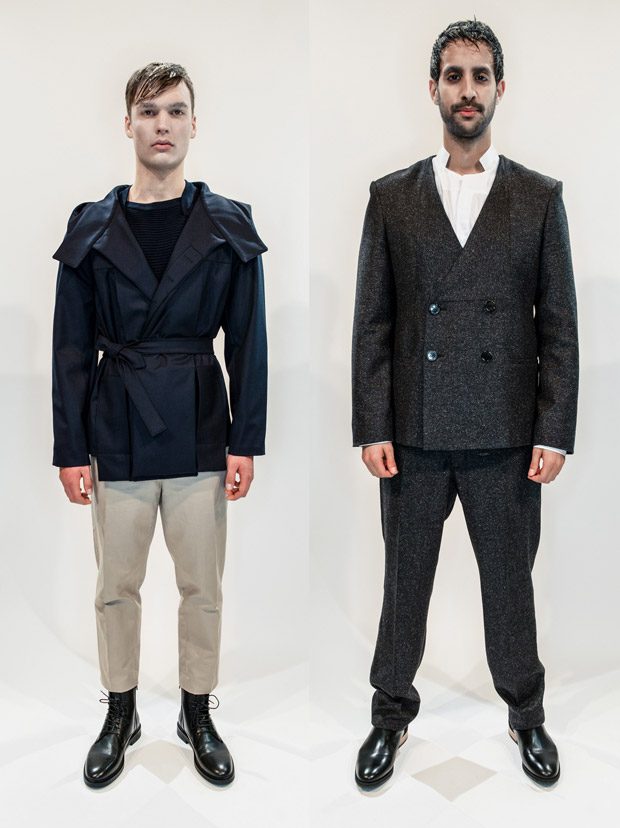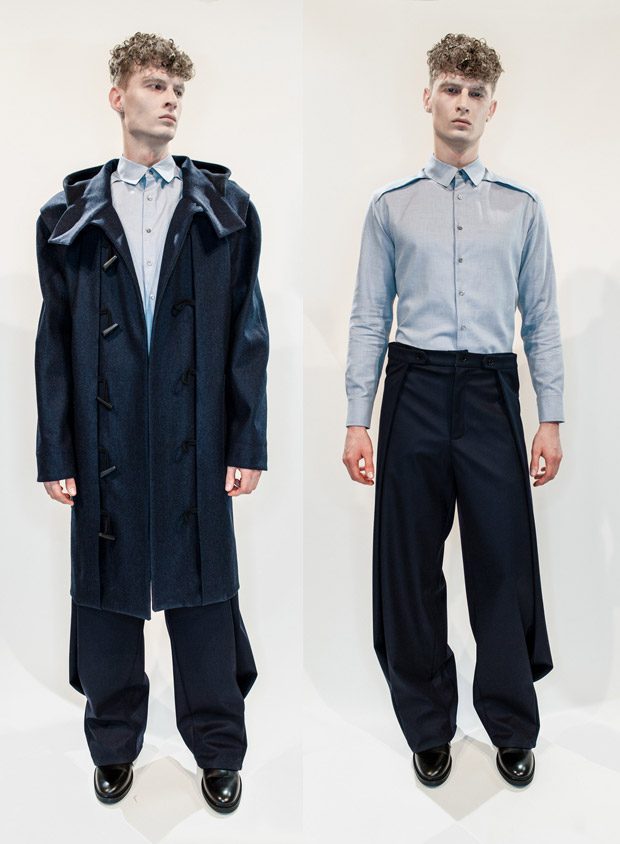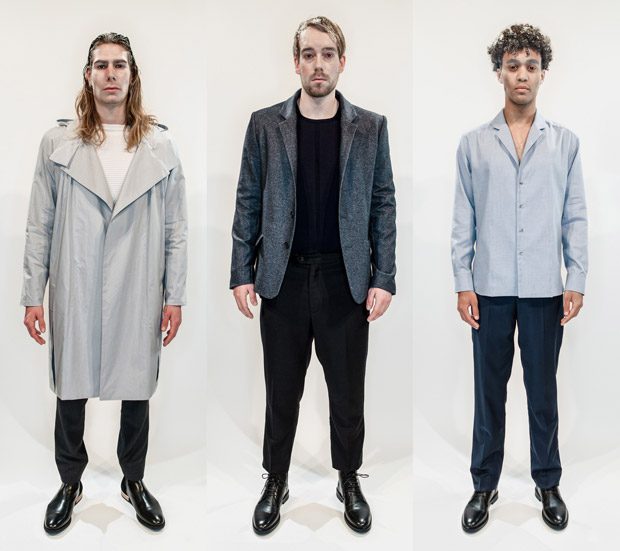 Lookbook: Rafael Poschmann
Show: Annette Riedl & Thies Streifinger
Review by Sussan Zeck for D'SCENE Magazine