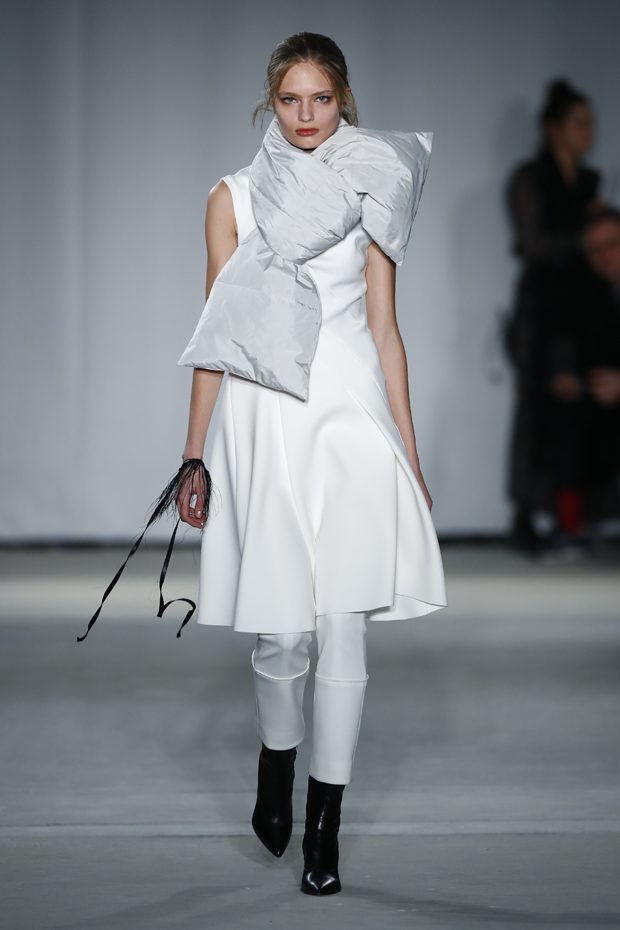 Dorothee Schumacher presented her Autumn/ Winter 2017/18 collection as first show on the first show day of Mercedes- Benz Fashion Week Berlin. As location, the main venue was chosen. Being significant for this compelling collection was its perfect mix and match of contrary elements. Stylistic inconsistencies appeared in various of the collections' looks and was very highly inspiring to witness. This collection can be seen as an ode to the cosmopolitan woman that rather follows her intuition than any social conventions. A modern nomad, that uses her intelligence and beauty as strength and as a way to express her freedom. In her daily wardrobe, streetwear, classic tailoring but also Modern Tribal Elements can be found. Thus, the message behind those strong looks is: expect the unexpected, find the perfect travel wardrobe and wear whatever underlines the feelgood factor of your looks.
The silhouette of the outfits is characterized by High Waist Cuts, peplum jackets and wide belts. Worth of mentioning is the fact most of the creations are focused on the waist, where the volume of the tops is captured. As we mentioned before, this vivid mix and match of contrary elements appears here anew: if you have a closer look at those delicate dresses and striking skirts, long cuts are teamed up with rather lean ones. Asymmetrical, floating seam lines give the looks their effortless, edgy flair. Incredibly inspiring! Layering plays a central role in this collection.
See more after the jump:
Moreover the textures and prints of this collection deserve devotion, they are incredibly artistic and seem to be hand- painted. Accompanying, the colour- palette consists of a play with contrary elements: diamond black, sheer white plus subtle mint are paired with deep blue and soft shades of yellow, for instance saffron. Fabric- wise, jacquard and lacque is used in different variations. Albeit also wool, leather and merino fur are deployed. That underlines the very wearable, comfortable character of those outfits.
The precious puffer jackets and nylon coats that contrast with leather and merino fur radiate Urban Glamour. Diverse fur structures, ranging from rough to fulled wool, lacque including jacquard embody the basis for oversized coats and short jackets.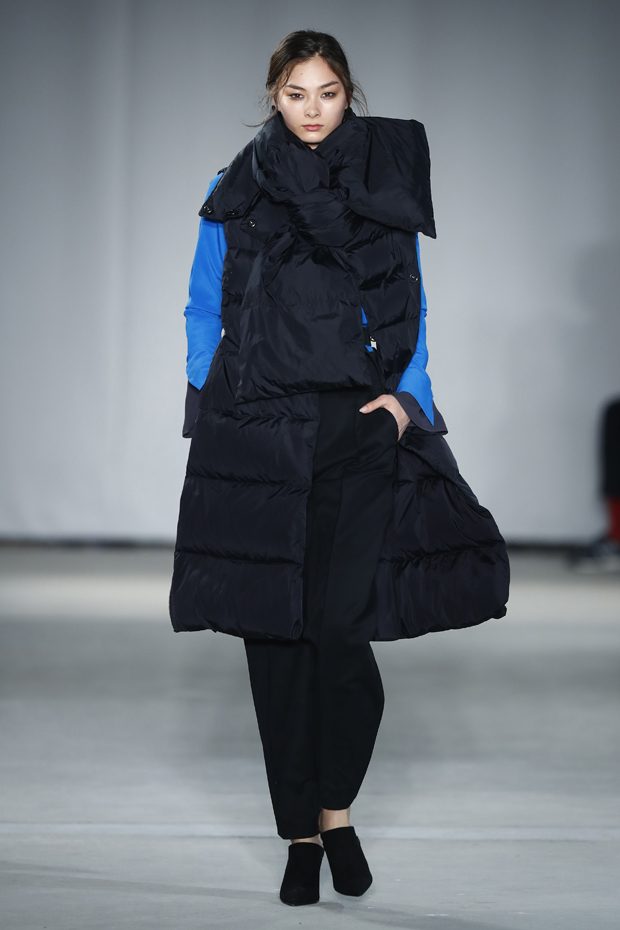 Worth of mentioning is the very special detail- awareness of this collections' tops which are focused on the sleeves. Tribal inspirations can be recognized at the seems which are equipped with delicate feathers, collars that are provided with volants and pearls and a constant play with various volumes. But also the vivid pattern mix underlines the collections' theme.
The delicate dresses of this collection are enduringly flattering the female silhouette. Soft, sensual, smooth. Jacquard is cut in the same way like pieces made of Crépe de Chine. An outfit that consists of a top that is worn with a skirt and kept in monochrome hues even looks like a dress. Another innovation, narrow strapped trousers are combined with peplum tops. Expect the unexpected!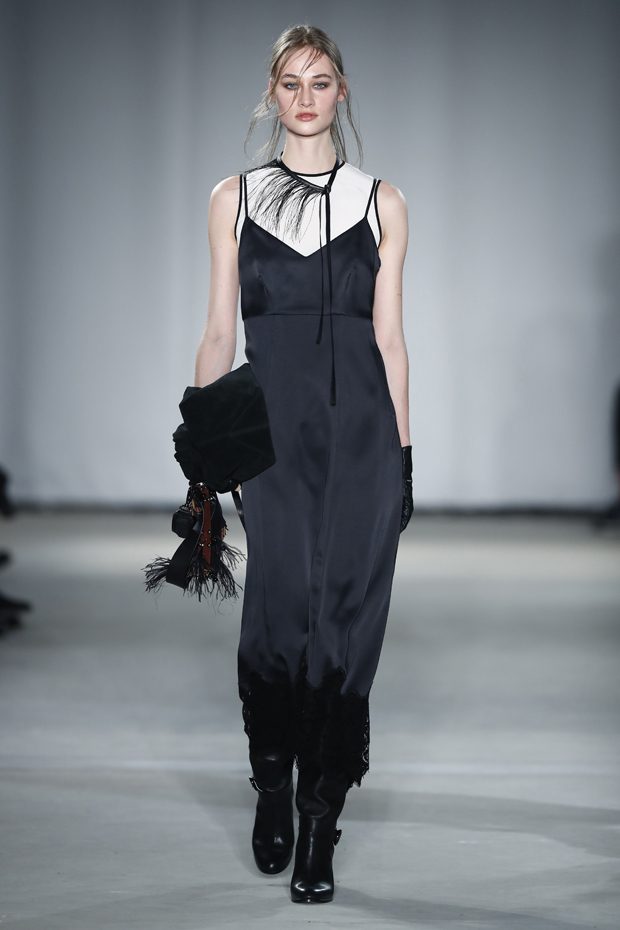 In addition to those unique looks, wide belts and peplums are worn- the waist plays a central role. Scarfs, fringe details, soft feather collars- all those accessories harmoniously unite modern with tribal elements. Likewise, the bags with metal embellishments or the pointed mules. The collections' boots are kept rather sharp and with chunky heels, casual and almost overknee- plain or in snakeprint look. Choose your favourite!
We left the show with lots of new impressions and inspirations and we will definitely keep an eye on Dorothee Schumacher and on all upcoming collections!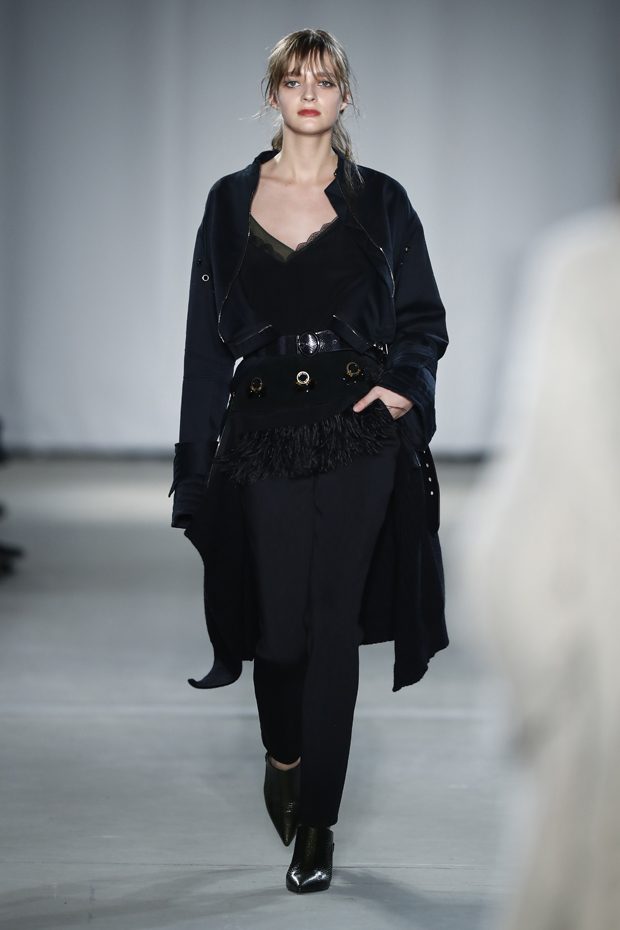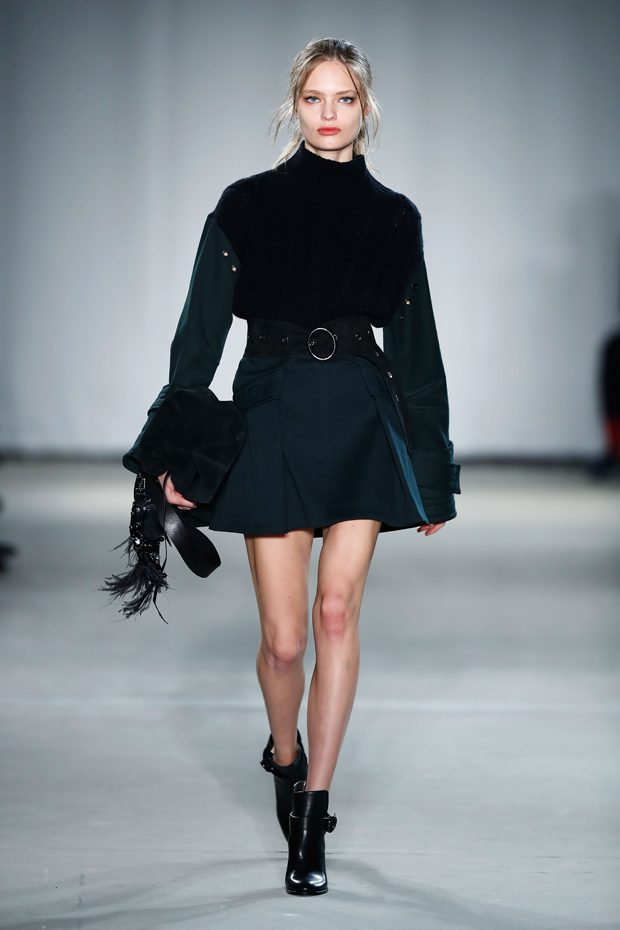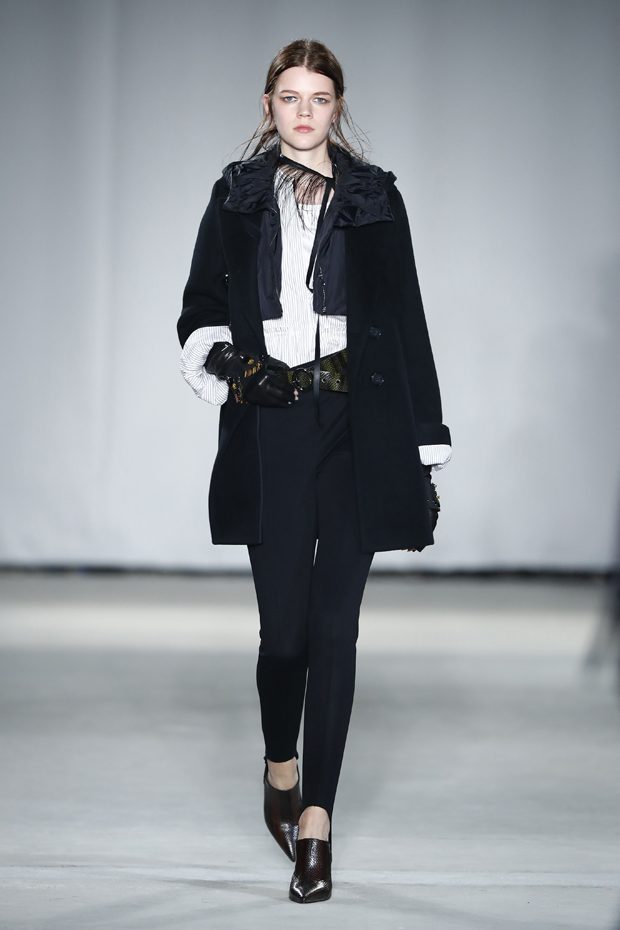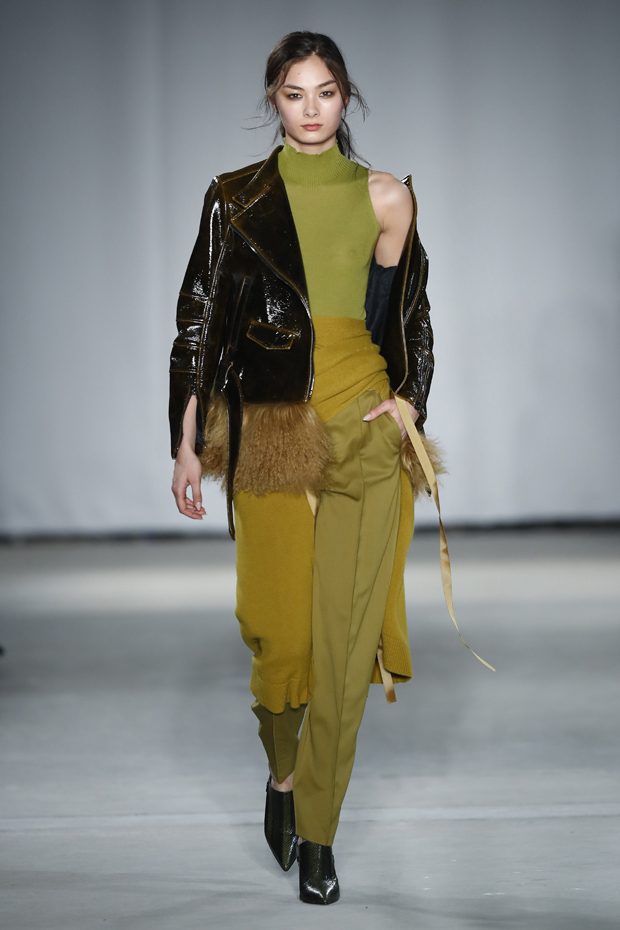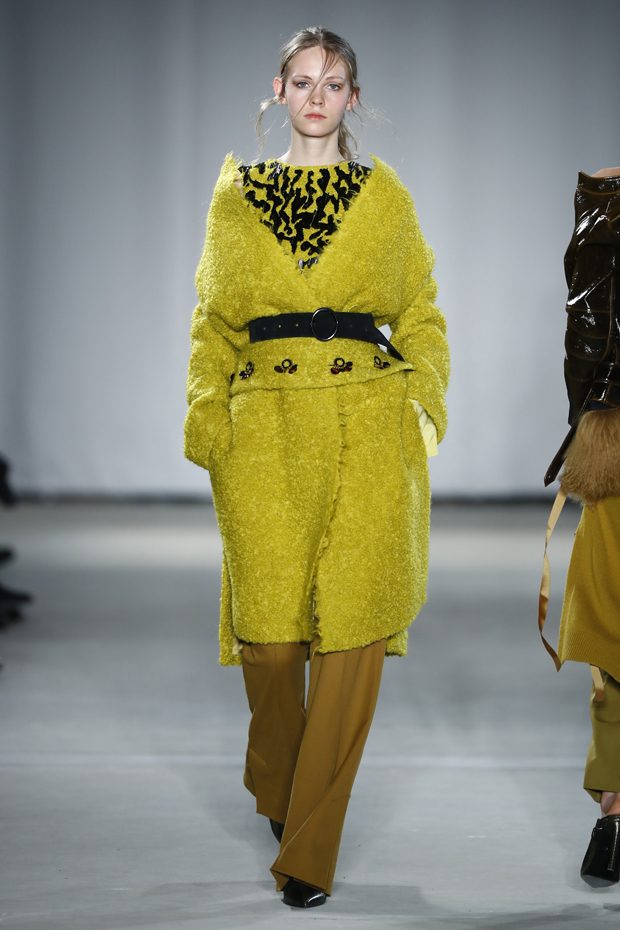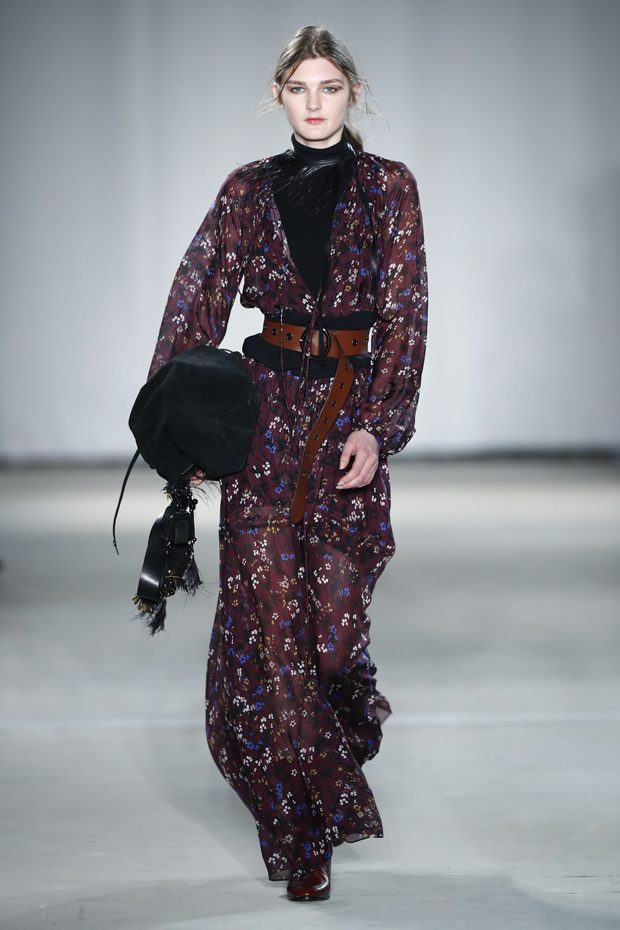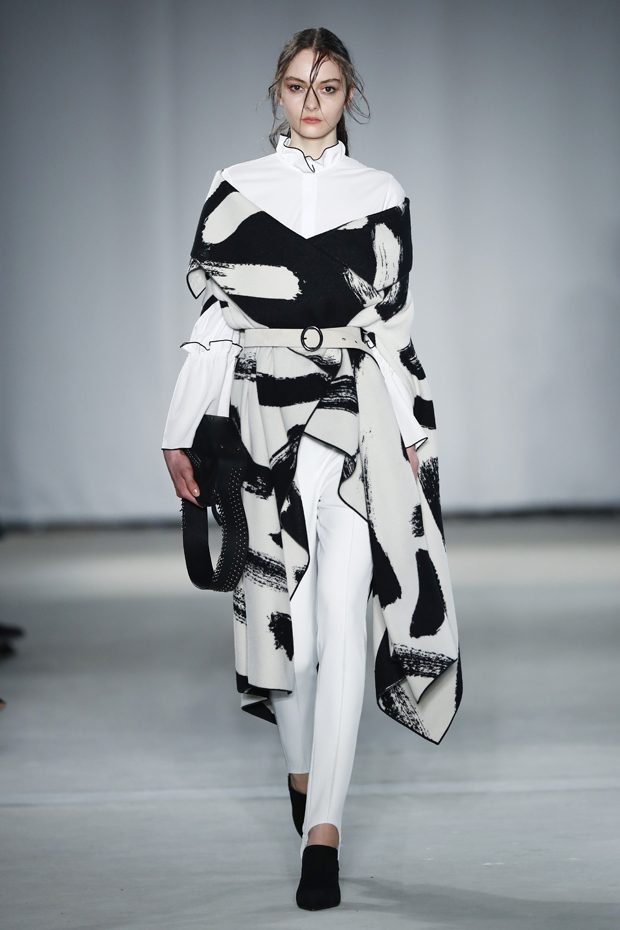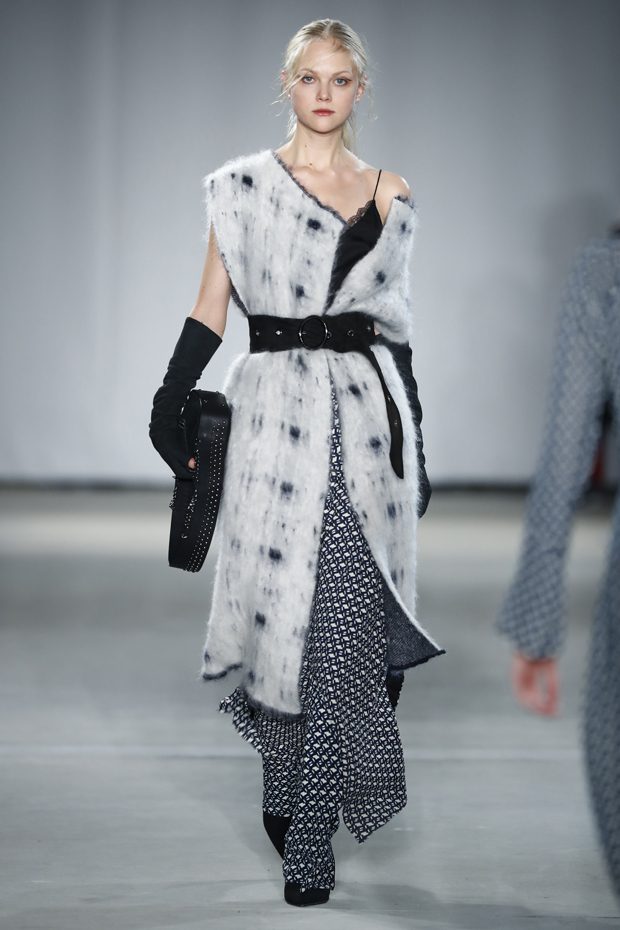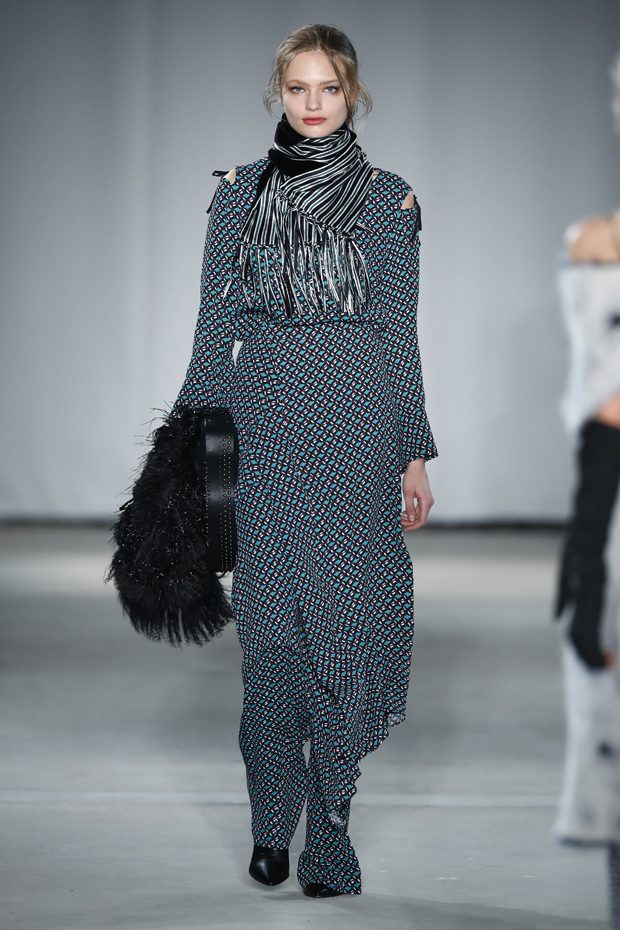 Picture Credit: Mercedes- Benz Fashion Week Berlin/ IMG Fashion

Review by Sussan Zeck for D'SCENE Magazine