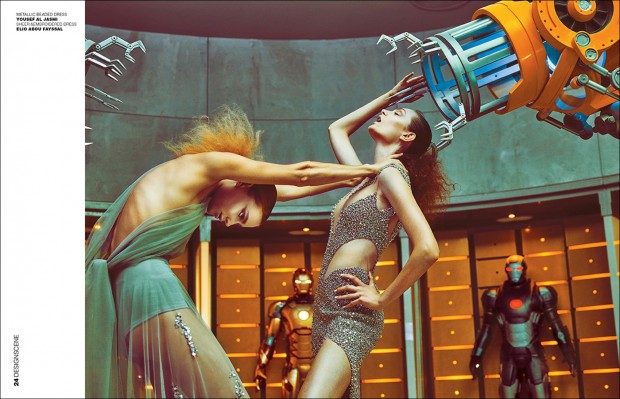 Fashion is well regarded for changing at a rapid rate, with trends changing season by season. One minute a look is in and then you will not see it again for another few decades. One ever-changing industry hot on fashion's heels is, of course, technology.
While the likes of Vogue make it easy to stay up-to-date with fashion trends, it is much harder to keep updated with technology. There are so many emerging innovative gadgets in different fields, and so many updates that make it just as forward-thinking as fashion itself. Just like style trends, one minute a gadget is in and then suddenly no-one is talking about it.
See more after the jump: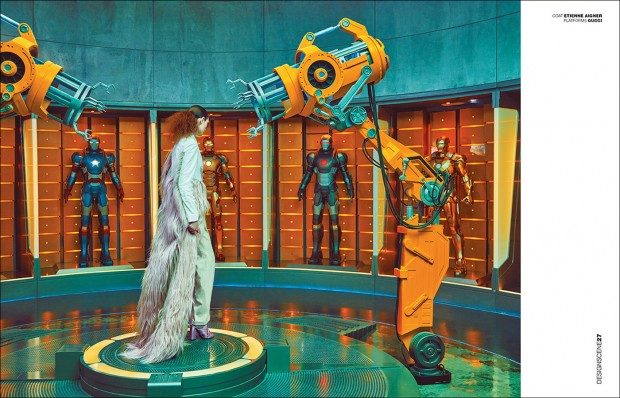 Technology and fashion are therefore the two most fast moving industries in the world, so it makes sense the two would collide at some point. With the whole world becoming digitized, it is unsurprising that the lines between style and tech are becoming blurred, which is why we are looking at the latest technology devices changing the face of fashion, and vice versa.
Smart Watches
The smart watch has become a popular addition to many people's accessory collections over the past few years, because it offers the perfect way to track exercise in style. With both designers and watchmakers realising people are looking for luxury watches that enable them to monitor their fitness, many are now producing hybrid watches that are the perfect addition to any wrist.
For example, the Fossil Group has recently announced 40 hybrid watches across a range of brands, including Armani, Diesel, Michael Kors and Kate Spade, with each analogue timepiece offering a beautiful design combined with fitness tracking and notification alerts.

Digital Assistants
How would you like a digital assistant to shape your wardrobe? Well, that may soon become a thing of the future. Right now, digital assistant technology is currently underway, which will monitor your closet and will tell you what to wear based on your calendar, as well as recommending clothing from stores for your style.
Big Data
Technology innovations may soon determine how the fashion industry makes decisions. Many fashion companies may turn to analytics to make their merchandising and purchasing decisions. It is believed Meta and visual data will allow companies to make informed decisions, basing their choices on shopper behaviour, images liked on their social media posts, the types of celebs following the brand and more. So, how you interact with a brand could determine the looks they create in the near future.
Augmented Reality
Augmented reality is not limited to VR headsets. The technology now can create virtual fitting rooms to transform the customer experience, as well as offering 3D body scanners to ensure you choose the right fit for your body type. The tools can also compare sizes across various brands, with some retail companies using avatars to size them in the right clothing.
Technology is changing the way fashion designers and companies think about their collections, so you can trust you will see a blend of the two industries in the current or not-so-distant future.
Images by MAZEN ABUSROUR for Design SCENE