American pop star Bruno Mars takes the cover story of WSJ. Magazine's March 2017 Men's Fashion edition captured by fashion photographer Maciek Kobielski. In charge of styling were Ingrid Allen & Tristan Saether, with grooming from Adrienne Sanchez, and prop styling by JC Molina. For the session Bruno is wearing selected looks and accessories from the likes of Kiton, Bally, David Yurman, Hoorsenbuhs, Dolce & Gabbana, Allante Lux, Gucci, Oliver Peoples, Zig Zag, Opening Ceremony, Versace, Tommy Jeans, Saint Laurent by Anthony Vaccarello, and Rolex.
"The style stuff all comes from watching my dad—the pinkie rings, the pompadour, everything," "My dad would take me to school in some big, busted- up Cadillac, and he'd be wearing a rhinestone jacket and have his hair all whipped and greased up, flashy glasses, and I was like, My dad's not like the other dads at school! I'd try to get out of the car, zoom out. And now I'm the one driving the busted Cadillac, wearing some gaudy shit, and it's what makes me happy." – Bruno Mars on style.
"I've seen Prince and Michael Jackson; those are nights I will remember forever. I'm not doing my job unless I leave a piece of me everywhere I go—if you do the right show, it will stay with people and they'll tell their kids about it." Mars on his massive upcoming tour kicking off this month.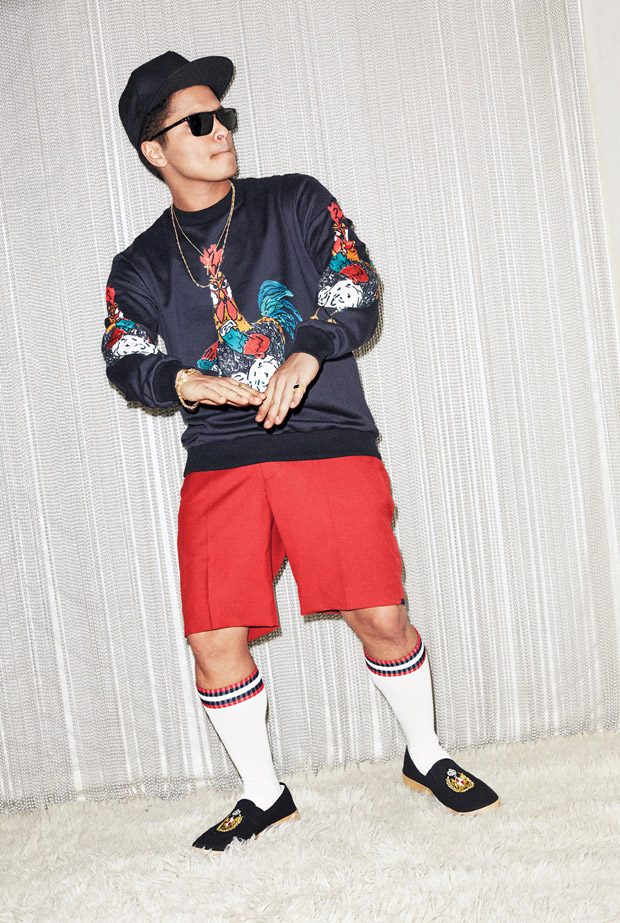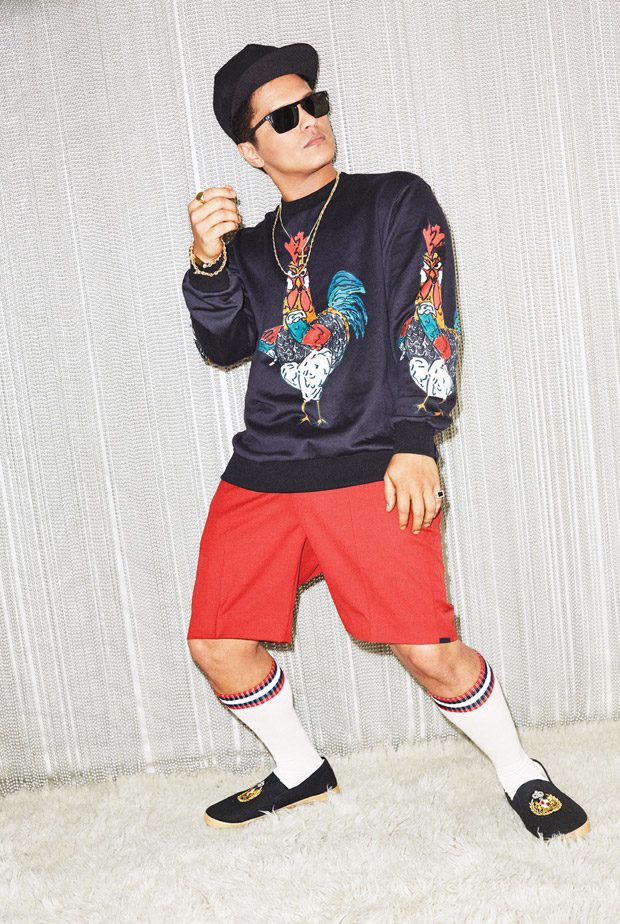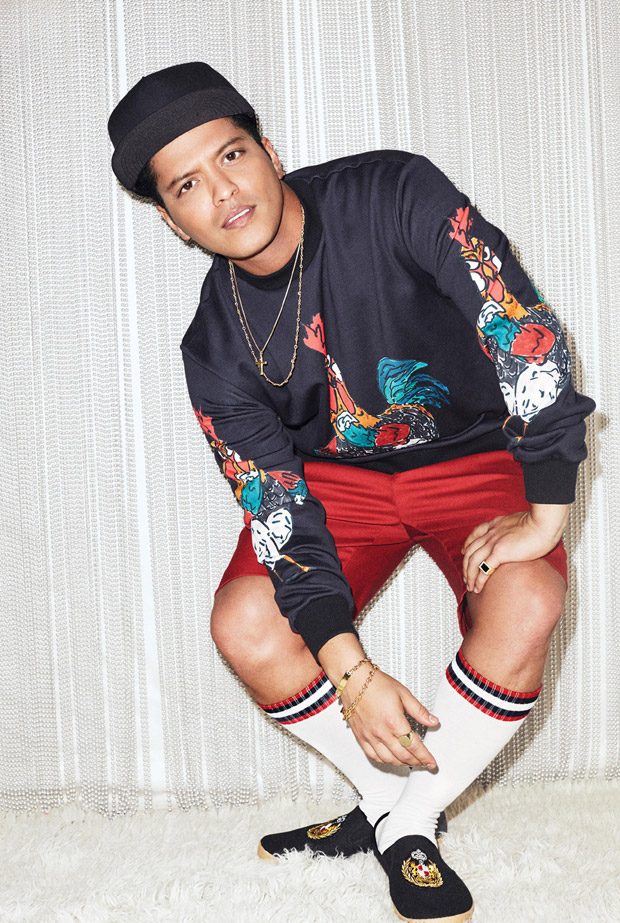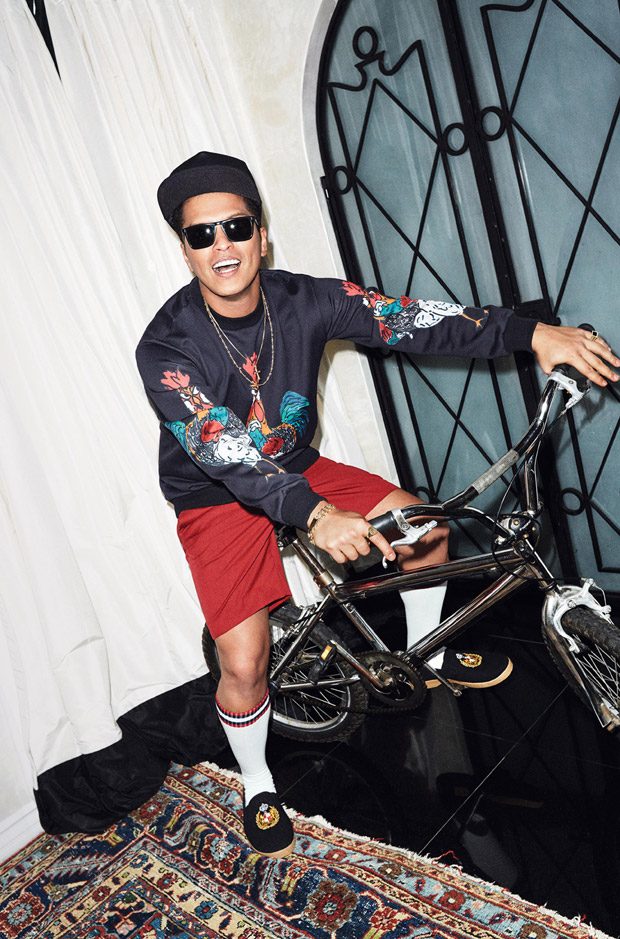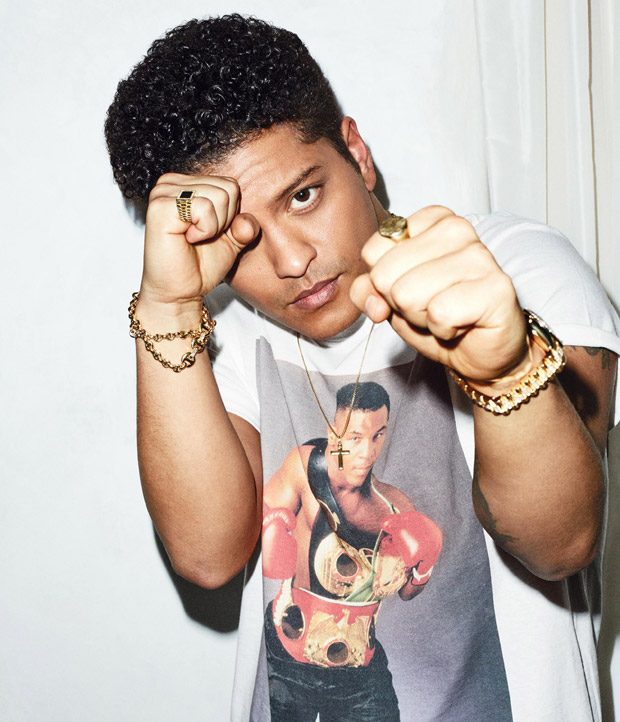 WSJ. Magazine's March 2017 Men's Fashion Issue hits newsstands Saturday, March 11, 2017. – www.wsj.com