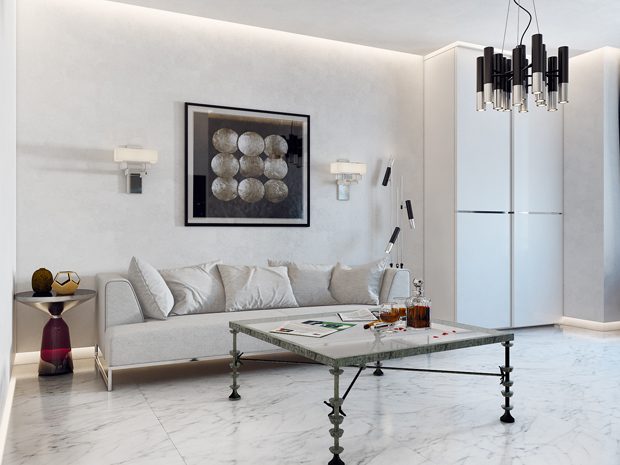 A recent exclusive survey commissioned by property conveyancing experts Slater and Gordon revealed that sixty-one percent of people would rather take on home renovations rather than move to a new property. This isn't all that surprising when we consider that property hunters take on average a meagre ten seconds to decide if they like a property, and that's just from an outside viewing. On the flipside, it is believed that thirty-five percent of prospective buyers won't even consider entering a property if they're perturbed by its exterior. So, if you've took the plunge with a property that doesn't float your boat aesthetically, or you're tiring of your pre-existing interiors, take a look at the hottest home improvement trends for SS17 to inspire you to do-it-yourself this Spring.
Read more after the jump: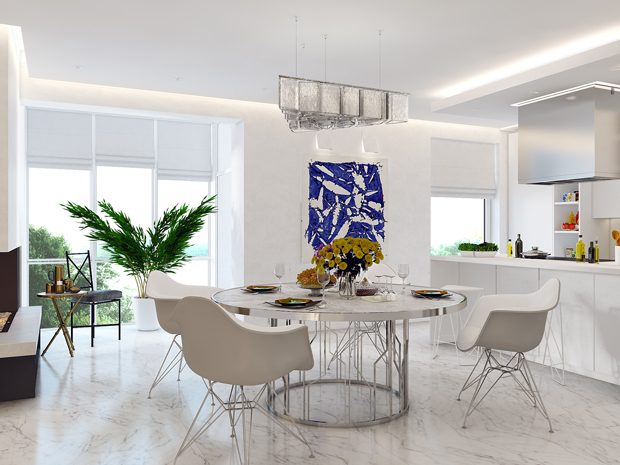 Juxtaposition
There's previously been a stigma attached to the 'out-of-place' in the interior world, but not for much longer. Instead of swooning over meticulously thought out instagram layouts of bloggers breakfasts, (matching your matcha to your botanicals), this season we appreciate the opposites of attraction. This means you can alter perceptions and experiences of your room just simply by making unusual pairings. Interiors aficionado, Paolo Moschino, does these pairings with ease blurring our preconceptions of the traditional functionality of rooms by placing decadent nineteenth-century office furnishings in a bathroom alongside a futuristic stand alone tub.
Mixing eras then is a fairly obvious juxtaposition, similarly cultural diversity is also easily accessible as it's no longer out of the ordinary mixing chinoise with Nordic, Arabic or Aztek. This can be quite a daunting thought for a beginner who chooses matching beiges, so if you're new to the game and aren't quite ready to purchase a 18th century ottoman for your Ikea kitchen, then don't worry, try simple colour or shape juxtapositions first with the objects you already own.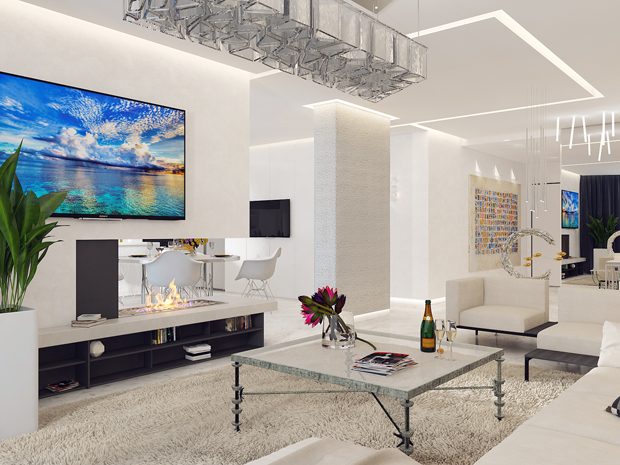 Reconsider Carpets
Carpets are not only outdated, but they're impracticable. Of course there's always the textbook 'rustic cosy' argument people use against the 'hard clinical feel' of a stripped back floorboard or parquet flooring, but this doesn't hold up- that's what a feature rug is for. Tiles seem to be on the up again, especially those mosaic seventies geometrics in bold primary colours. If you're only using tiles in your bathroom or kitchen, then you're missing a trick. It's an expert's best kept secret that ceramic, concrete or wooden floor or wall tiling is the lazy way to add colour, print and edge to your room without even glancing into an art collector's. Polished concrete floors are the new 'industrial in' but even those with exposed aggregate is a bold move for those wishing to add a touch of colour and terrazzo flooring is my must watch this SS17.
Create Different Spaces and Depths
We've seen the rise, and the fall of open plan homes, but now there has began a clear shift towards a more structured traditional splitting via definable rooms, which start and finish with discernable thresholds. For some people this means taking ownership of space and marking it clearing with occasion and ceremony, for others this means making a space more intimate as opposed to an exposed vastness. The truth is, a home doesn't necessarily have to be either or, it can be a mixture of both, and can be interchangeable on demand. Using sliding doors, glass intersections or stairwells in the right circumstances can marry open place spaces with private cosy crevices. Creating different levels also impacts our experience of space, and can create intimacy without bordering or closing off an open space. Being clever with space isn't just for storage, what you choose to fill your space with, display and hide is intrinsic to the mood of your room. Let your books become your feature wall, or under your bed be your wardrobe.
Images from: Horizon Apartment by Anatoliy and Katerina Rosko on archiscene.net