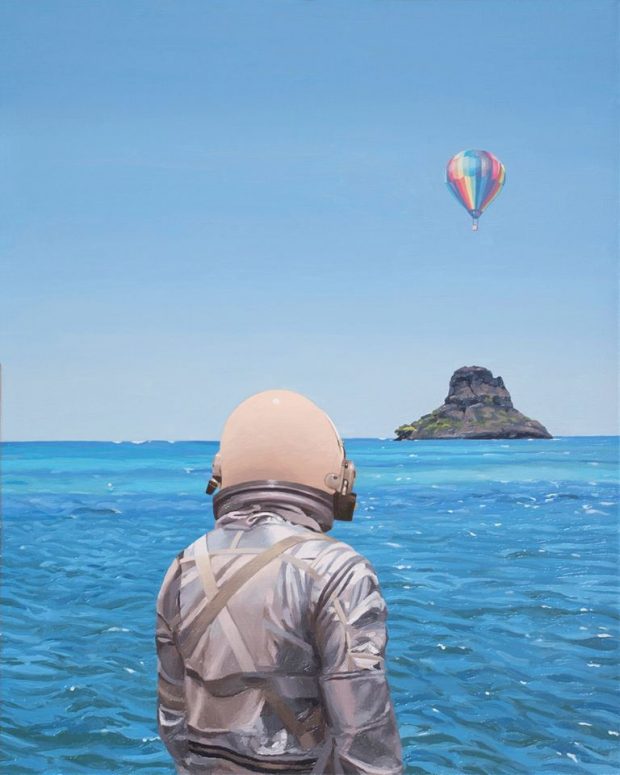 Artist Scott Listfield took the attention of the art scene thanks to the main protagonist of his paintings, the lonely astronaut on an exploratory mission. The star of Listfield's paintings is sharing the spotlight with celebrities and pop culture icons as well as corporate logos and landmarks incorporate with an engaging sentiment of science fiction. Listfield comes from Boston (USA) and finished his art studies at Dartmouth College.
RELATED: RANKIN NEW EXHIBITION at CWC GALLERY Berlin
I paint astronauts and, sometimes, dinosaurs.  The present is in fact a very unusual place, and it's strangest in the ubiquity of things we take for granted. The astronaut in my paintings is simply here to explore the present. – from Scott Listfield
Scott Listfield's work took the pages of WIRED Magazine, The Boston Globe, New American Paintings and Juxtapoz among other. He so far showed his work in Los Angeles, New York, San Francisco, Miami, and Boston among other locations.
Discover more of Scott Listfield's wonderfully engaging paintings after the jump: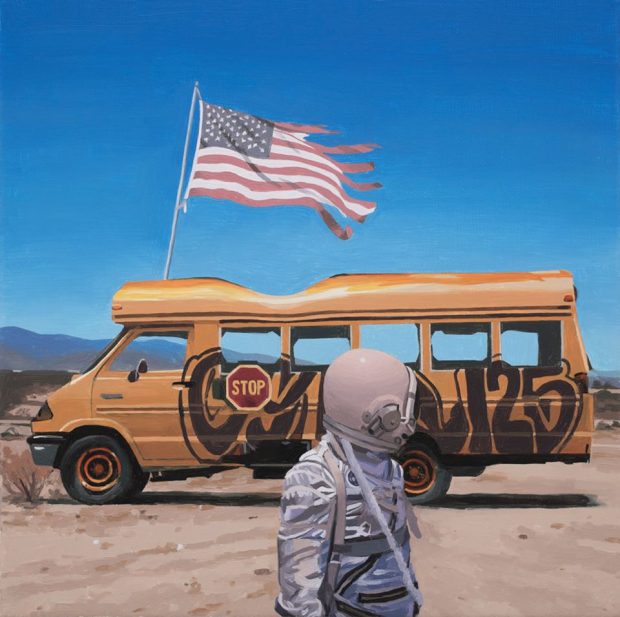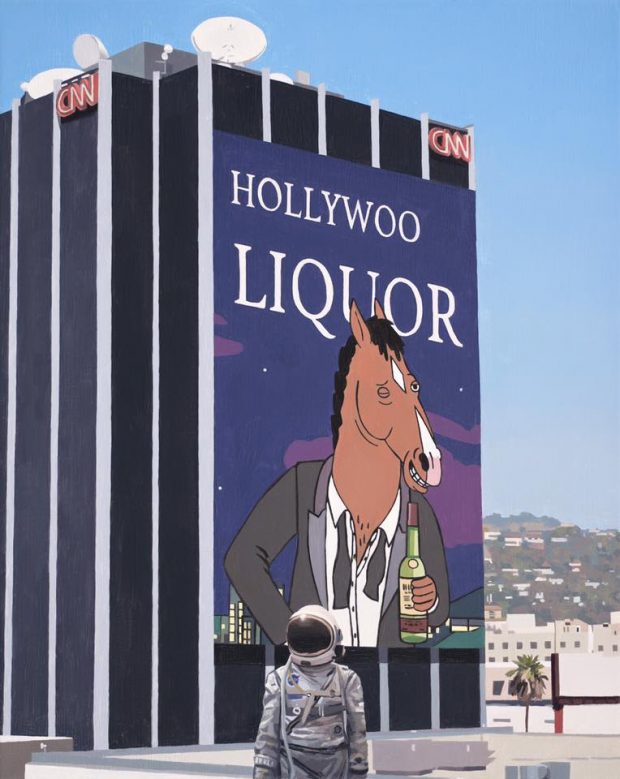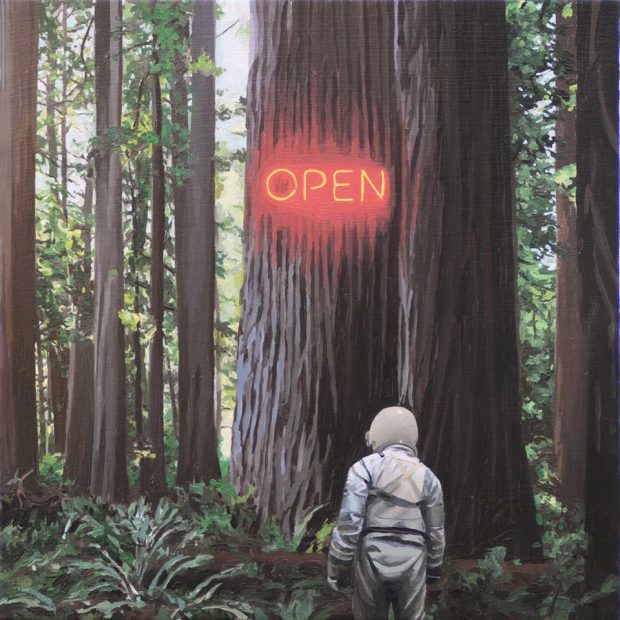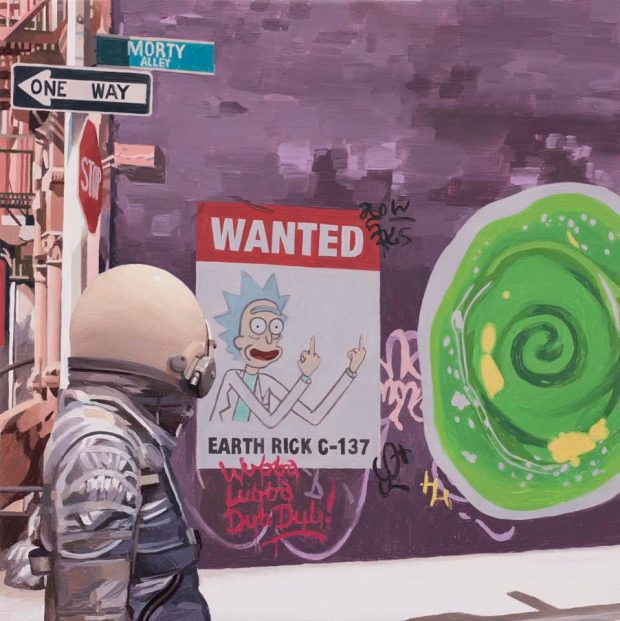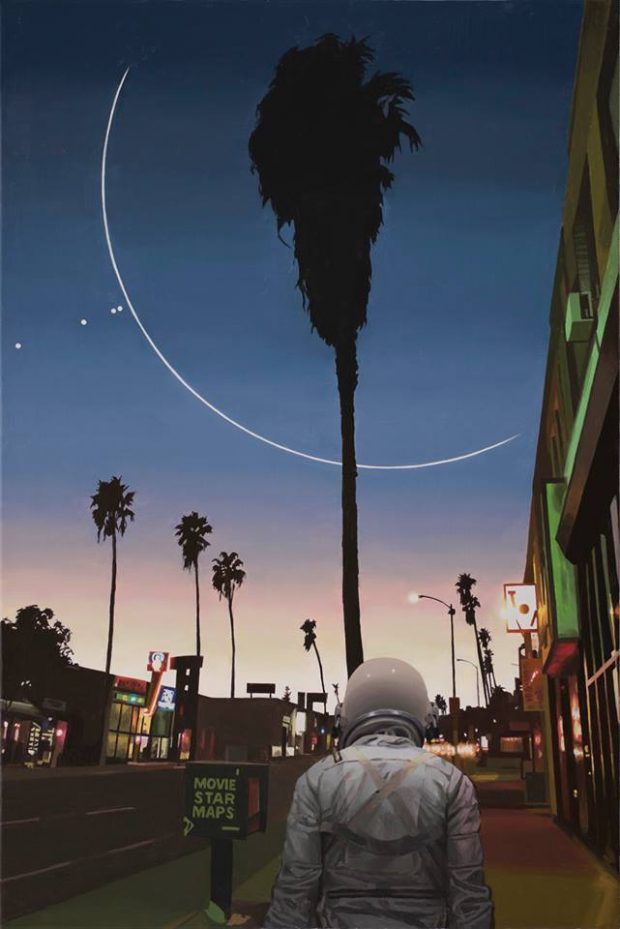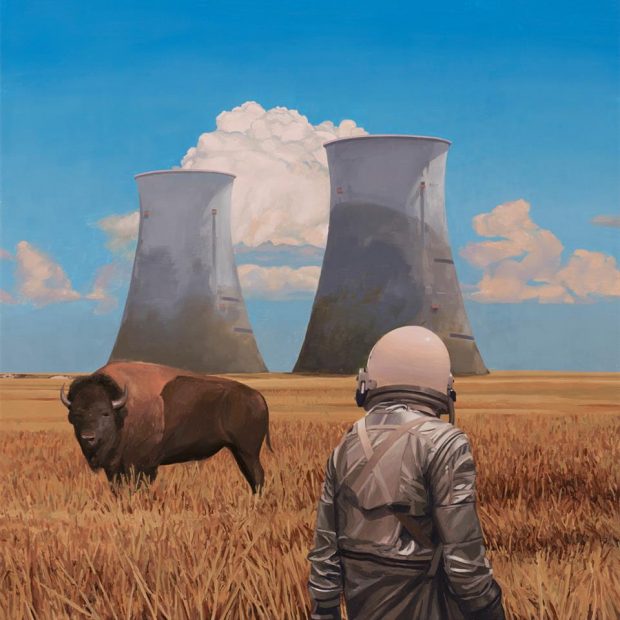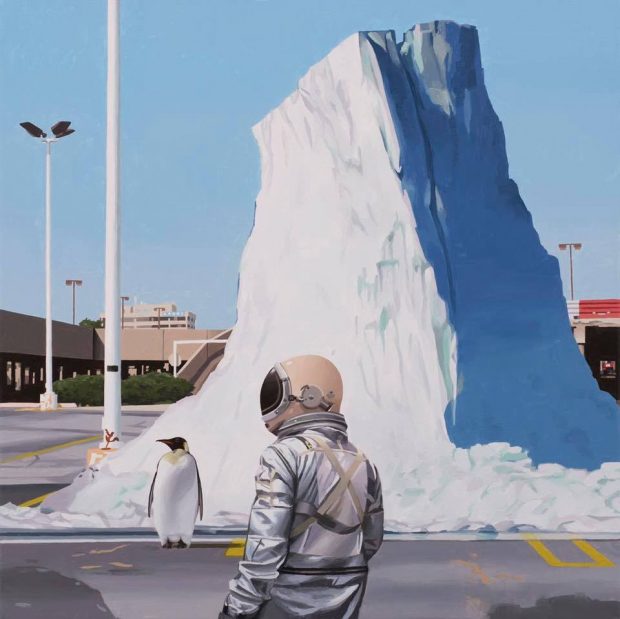 For more of Scott's work visit his official web page: www.astronautdinosaur.com