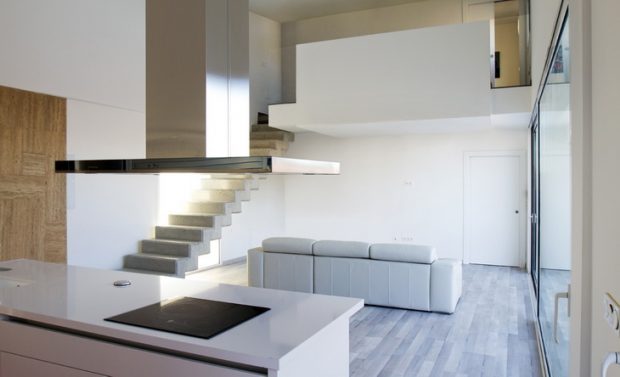 Redecorating your kitchen is an exciting yet nerve-wracking experience. All decisions are in your control. If you don't have the budget or time for a major renovation or to enlist an interior designer, here are some quick and easy tips that'll help transform your kitchen dreams into a reality! These ideas work well together as well as alone and will be sure to benefit your beautiful new kitchen.
COLOURED SPLASHBACKS
A plastic splashback is just the thing your kitchen needs to come to life – especially now that you can choose from a range of colours. These splashbacks are cut to size and are easily cleaned – the days of boring, dis-coloured kitchen walls are long gone.
Read more after the jump:

OVERSIZED ART
Artwork is a great talking point in any room and can really add personality. If you have limited wall space for several pieces, why not hang a large piece of art on one wall? This is also a great hack to making the room look larger.
UNIQUE TABLETOPS
If your kitchen table was quite an investment or is prone to scratching easily, why not place a coloured perspex sheet on it? This not only protects it (very practical!) but also adds personality to the room. An added bonus is that these sheets are easy to clean, meaning that the dinnertime mess will be gone in seconds.
Part of the design are the worktops you have in your kitchen, which simultaneously also add a new mood to the whole interior. There are many choices before finding the one that works best for you, however try and go to an already well known source, a kitchen worktop from Topsco can always be a safe way.
DISCRETE STORAGE

Minimalism is very on trend at the moment. Matching the colour of your cabinets to the colour of the walls hides appliances and creates a subtle, yet aesthetically pleasing effect. Your kitchen will instantly look more organised (even if the actual shelves are a mess… tactical).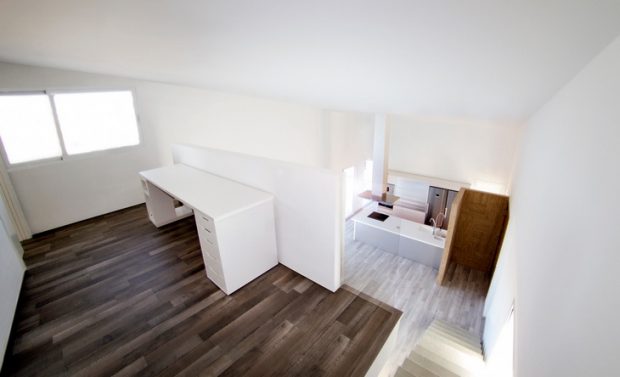 SPEAKERS
There is nothing better than your favourite tunes blasting and it certainly does make cooking meals far more enjoyable. Buying a speaker that matches your kitchen colour scheme is a simple, yet effective touch. Or, if you want it to stand out, buy a speaker in a bright colour to add a hint of authenticity.
AN AREA TO STAY ORGANISED
Any unused wall space is the perfect place for a whiteboard or corkboard to help keep you organised. If you opt for a whiteboard, use perspex sheets so you can get the perfect size and style. Although this won't be the focal point of the kitchen, it sure is an addition that friends will want to have. It is up to you how you utilize this – add memos or family pictures to create a homely feel.

TIERED SHELVES
If you own any glassware that you would rather have on show instead of hidden away; you may want to consider installing bracketed shelves in a dead space. These are less bulky than cabinets yet provide just as much storage space.
Images from Cuña House In Spain by AQSO Arquitectos Office