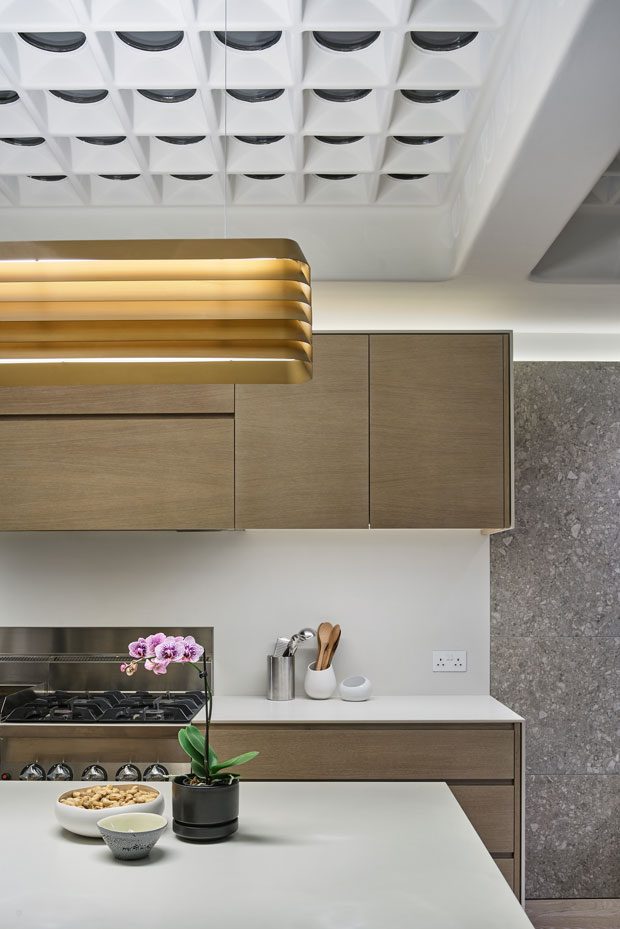 Creative people love the moment when they have to design a room more than even moving to a new house. But truth be told, designing a room is not such an easy task, since you have to take into account lots of details. Thankfully, there are lots of ideas that can help you.
Clean Modern Kitchen
This type of design relies on clear structures and freedom of space. It uses earthy tones and it balances both feminine and masculine elements throughout the room. If you choose this style, then you should use stone countertops and lacquer millwork cabinets. Shiny and matte surfaces blend well, especially if you choose the right light. Photo above from Perf House in London by Andy Martin Architecture, by Nick Rochowski see more on ARCHISCENE
Hive Kitchen Design
This particular type of design wears this name because it relies on this pattern. One wall in the room is made up of tiles in honeycomb shapes, alternating two or three colors. If you want to go for a classic and industrial look, you can combine black, white and grey, plus you can add some metallic or wooden furniture elements. Alternatively, you can also play around with various shades.
Chocolate Cake Design
If you're a food lover, it's a great idea to decorate your kitchen so as to resemble a chocolate cake. For the central piece of the room and the cabinets, you just have to choose a chocolate shade of brown. For the countertop, you have to go for a marble one that would resemble a frosting texture. Just add some silver accents and that's it!
Color Blocks Contrast Design
The idea behind this type of design is easy to understand. Set up a background of black and white or gray blocks of color made up by the furniture pieces. Then, simply choose other brightly colored blocks of color, such as red, yellow or green. They will stand out and will create a nice contrast, especially if you go for shiny surfaces.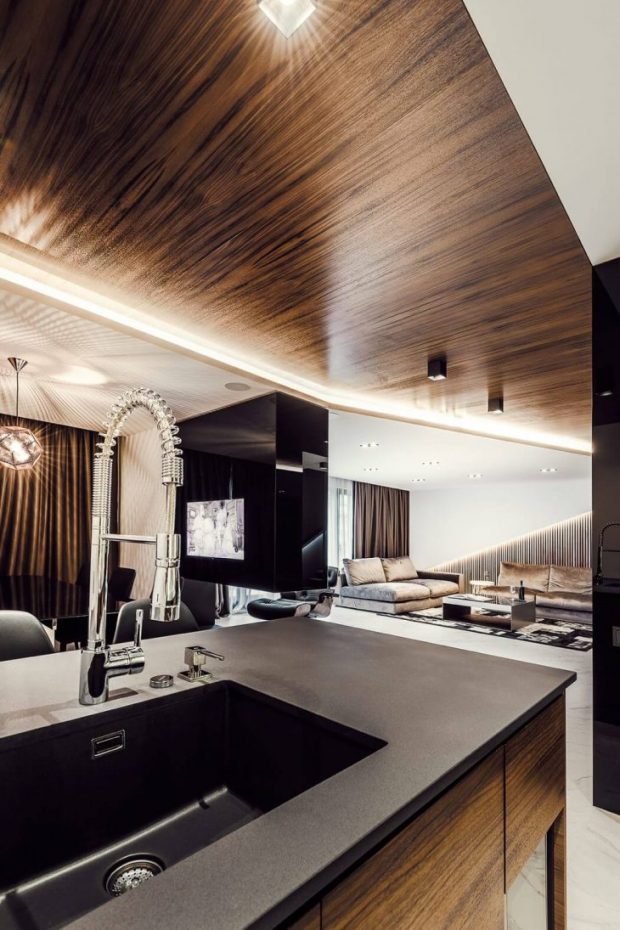 Mirror Design
A mirror design is based entirely on glass. Use glass wherever you can, for example on the lighting items, use mirrors on the walls to create the illusion of space and remember not to crowd the room. Keep it simple and modern. If there isn't enough space, but you still want to create the illusion of one, mirror help. Use a good source of light, since it will help reflect it off the shiny surfaces.
Bottom line, these are all awesome ideas and it's interesting to give them a shot, depending on your preferences. But if you're still undecided, you have the chance to use the visualiser. This is a particularly useful tool that helps you simulate a design room if you use Caesarstone surfaces. As such, you can get an idea of what the room is going to look like in the end.
Photos above from Apartment in Sofia by Pavel Yanev.