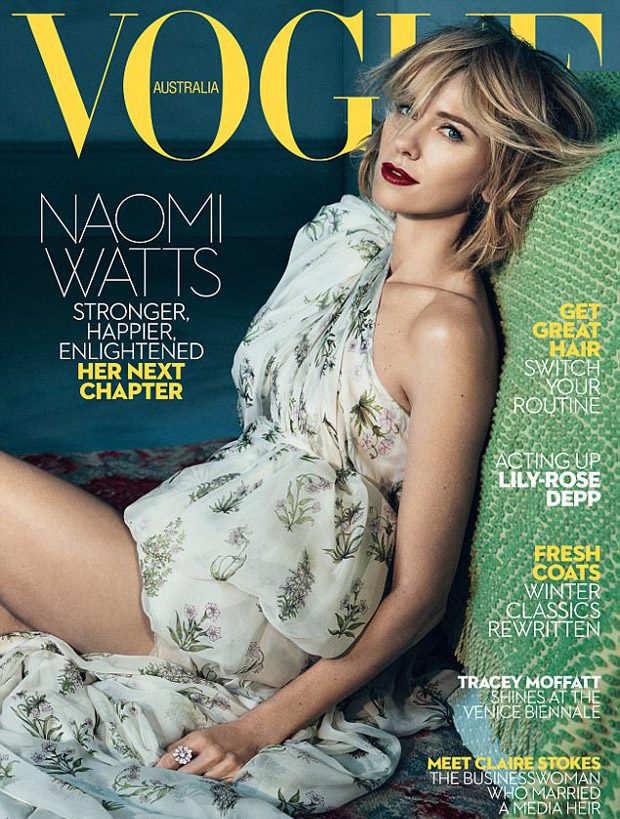 English actress Naomi Watts takes the cover story of Vogue Australia's June 2017 edition captured by fashion photographer Emma Summerton at CLM Agency.
"We don't explore desire from a female point of view that much, particularly for women my age, That makes it [Gypsy] so much more appealing for me, because there's this fear as you edge into your mid-life that it's all done and dusted and that it's all over, and that's just not the case.
I'm here to tell the stories, not just to go to work and get paid by great actors and directors; it's more than that. It has to be stuff that you're connecting with, if it's bringing something back into your own life. If it's not growing me, then what's the point?" – Naomi Watts on the new Netflix TV drama Gypsy, and acting.