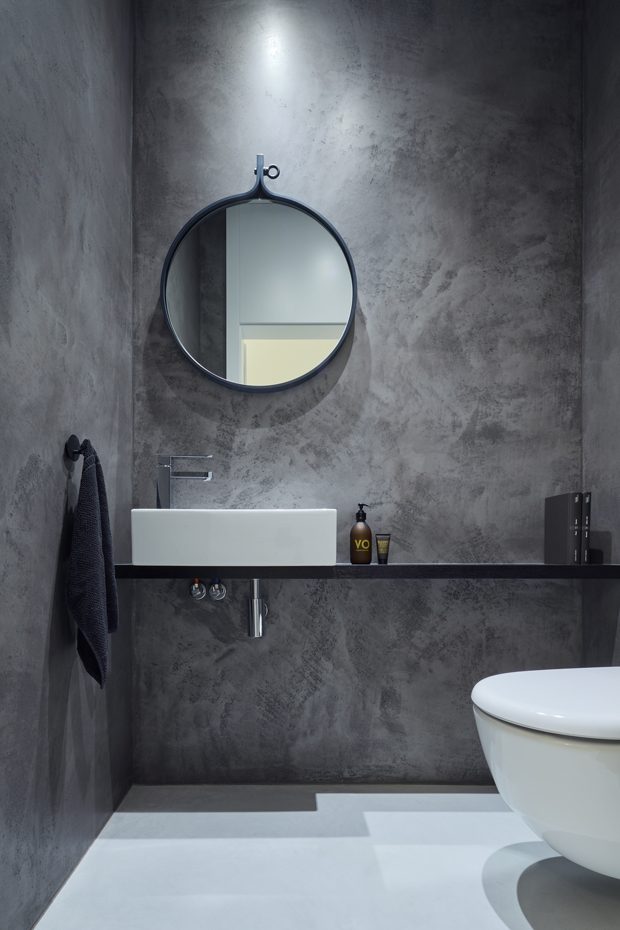 The best approach to remodeling your bathroom is to perform thorough research and exploring all options and ideas before jumping to action. Trends change over time and can be employed relatively easily, however, you should never compromise and disregard functionality. Go through our quick tips on practical bathroom renovation trends that won't break the bank.
Limited Movement
Contrary to popular belief, you can readjust location of sink, seat, shower and bathtub while redesigning. Ideally, toilet seat shouldn't be placed right in front of bathroom door.If it is, swap it with sink or shower. Major restructuring with plumbing work is a big no if you want to keep the cost under control, but you can always swap places of amenities according to your comfort.
Read more after the jump: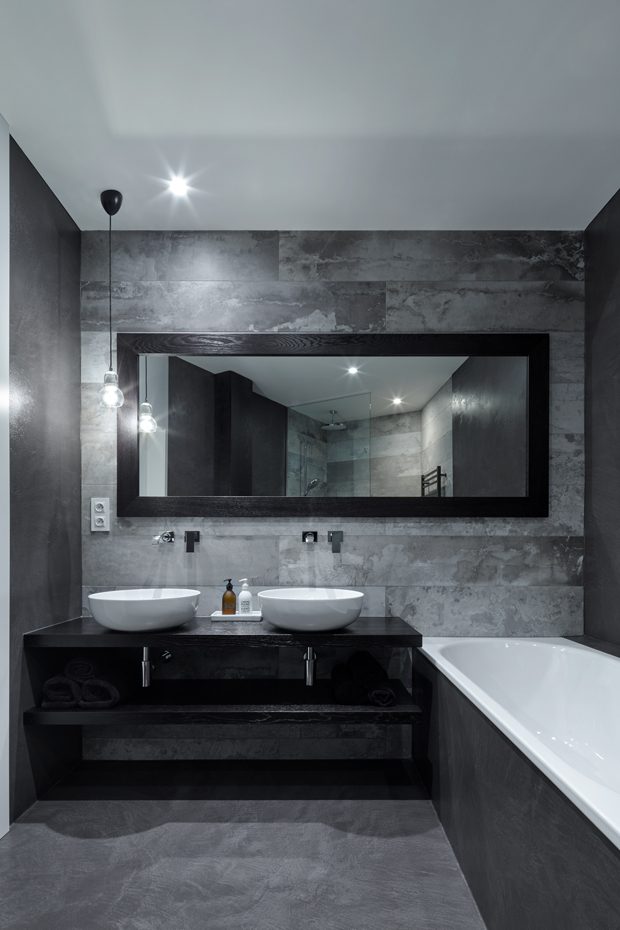 Follow a Theme
When it comes to following a theme/ style, bathrooms usually get left out because of limited space and vast number of functionalities plus accessories they must support. But, that shouldn't be the case. They should be themed and styled with a refreshing fresh tone. The best way to do this is by adding lighting and splash of colors. Instead of doing away with bear minimum, add multiple points of lighting throughout; three to four will do the trick. Also add lighting LEDs behind your main mirror to replicate a chic designer look at almost zero cost. Colors can be added through the use of small accessories like a towel, small plant with colored pot or even mats.
Mirror on the Wall
The focal point of your bathroom should be the mirror and the vanity underneath it. We recommend a larger piece instead of expensive specialized ones, and as already mentioned, install LED lights behind the main mirror. Pay special attention to vanity you choose; it should not only provide ample storage space, but also must follow the theme of your bathroom.In fact, it can lay the foundation of main theme, since it's a large accessory. You don't need special skills for installing these two, so Do It Yourself.

Shower and Bath Tub
You can not only swap the position of these two, but can also opt to remove tub altogether and add a shower cabinet. Tubs are rarely used and do take away a lot of space, so get a new shower and install the cabinet, preferably without the door. Simply a cut out in wall for basic bathing amenities will be perfect.Do pay attention to its finishing though.
That's about it!But remember to invest wisely, not thriftily.Do go for premium materials and fittings wherever you can. There is nothing wrong with pampering yourself and what better way to do this than adding a bit of pomp and spectacle into your private space. This will not only add style and look of the bathroom, but will also increase its life.
Images from: Loft F5.04 by Klára Valová at SMLXL studio photographed by Boys Play Nice at archiscene.net