Gucci has announced it's latest collaboration, with the much talked about Spanish artist Coco Capitán, allowing the artist to bring her own take to the Gucci coveted monogram pieces. Creative Director Alessandro Michele has worked closely with the artist on the collaboration, already on display with promotional graphite murals in Milan.
RELATED: SEE GUCCI FALL WINTER 2017 WOMEN's COLLECTION
Coco Capitán's work was incorporated into the catwalk presentation for Gucci's autumn/winter womenswear collection, where two pieces were shown on the runway featuring her signature handwritten witty aphorisms. Guests to the Gucci show space in Milan were also introduced to one of Capitán's text-based artworks on a wall as they entered the show space, and had indeed seen her handwriting, literally, on their show invitations. Alessandro Michele also chose to wear a T-shirt featuring a Capitán slogan for his end-of-show bow. The message in this case? 'I want to go back to beliving a story.' The collaboration between Alessandro Michele and the artist for the autumn/winter season has resulted in a special range of pieces that showcases her offbeat sense of humour. Tote-backpacks, belt-bags, sweatshirts, T-shirts, hoodies, knits and coats in a range of colours have been used by Capitán as a canvas for her naïve-looking handwritten messages. All items are unisex and many of them feature the Gucci green-red-green Web stripe and gold interlocking GG motif. – shares Gucci
The enhanced COCO designs are not far from your reach, the collab is to launch online on gucci.com as well as selected Gucci standalone stores at the end of July. To announce the project, Gucci has revealed a new series of its oArt Wall project. Capitán's artwork is to show up on Lafayette Street, New York, and a large wall in Milan's Largo la Foppa, in the fast paced pedestrian district of Corso Garibaldi.
See images of the wall art, and also have the first look of the COCO CAPITÁN x GUCCI pieces – scroll down for more.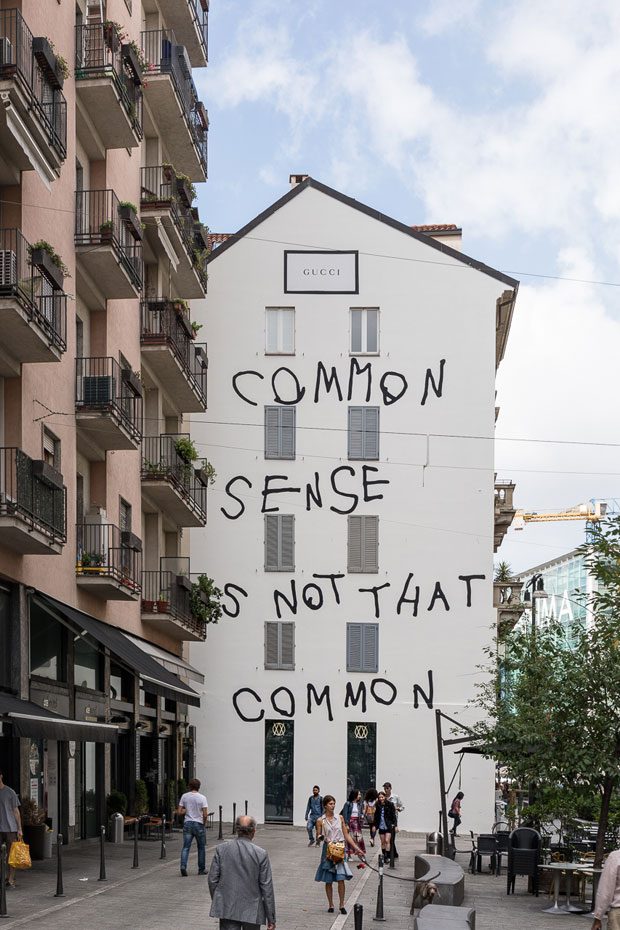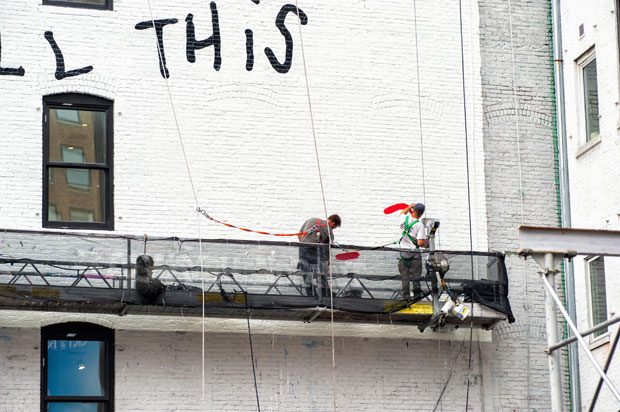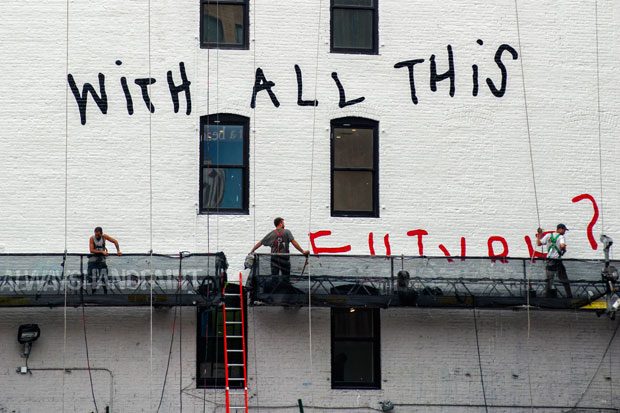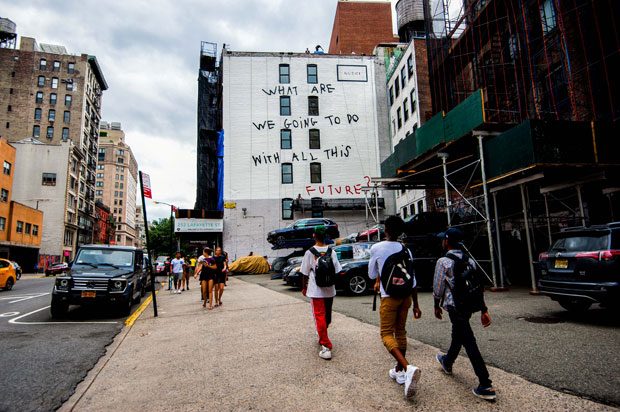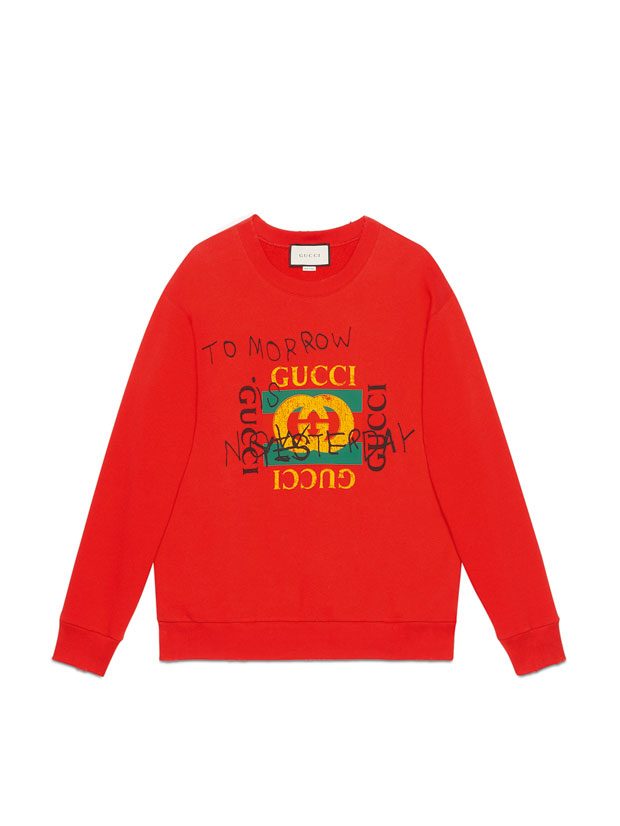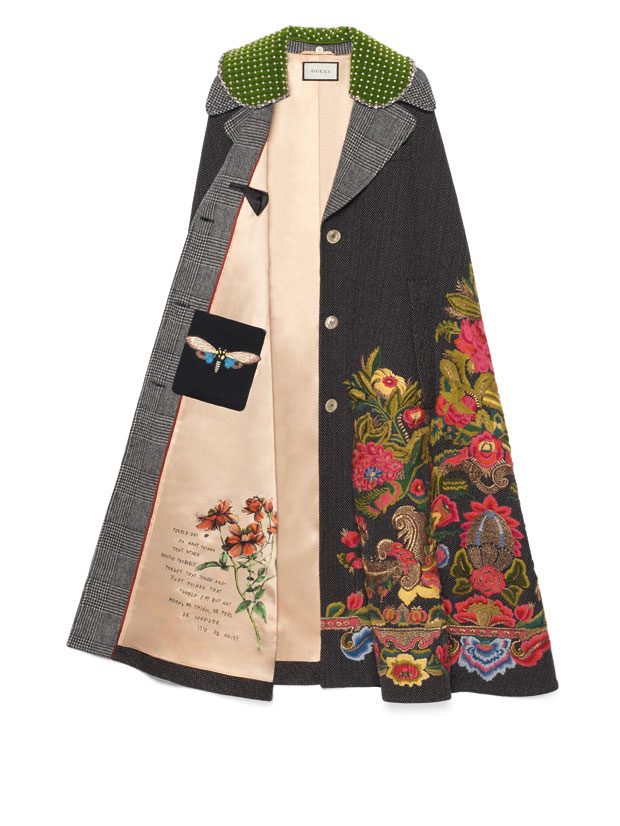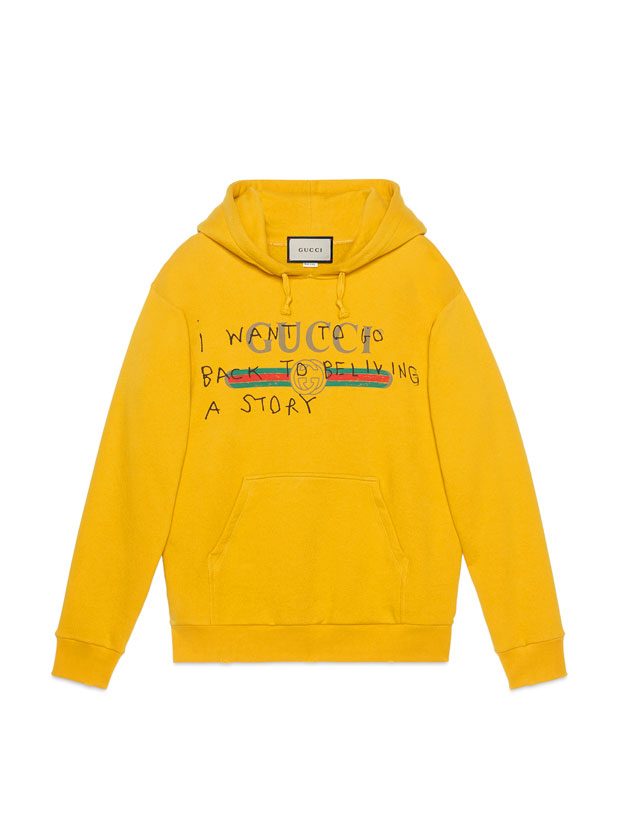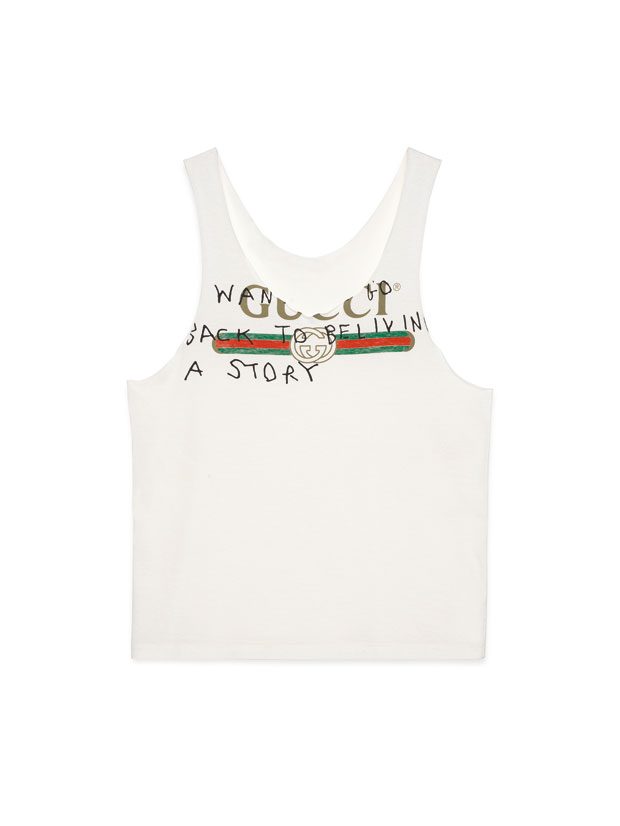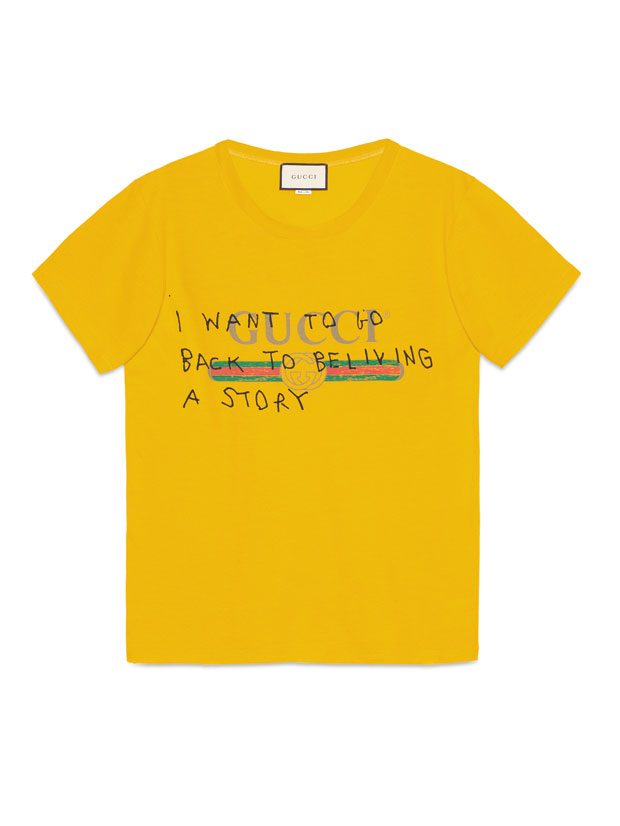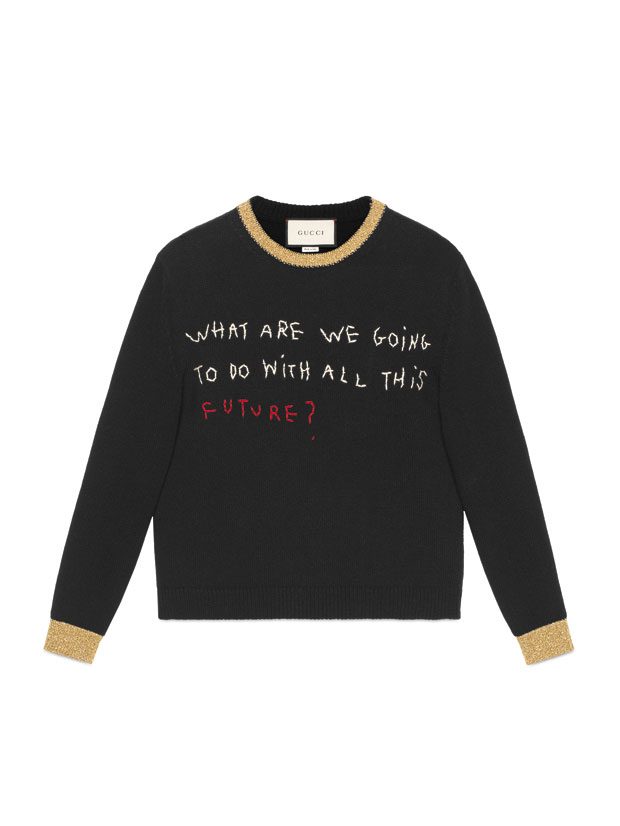 All Images Courtesy of GUCCI