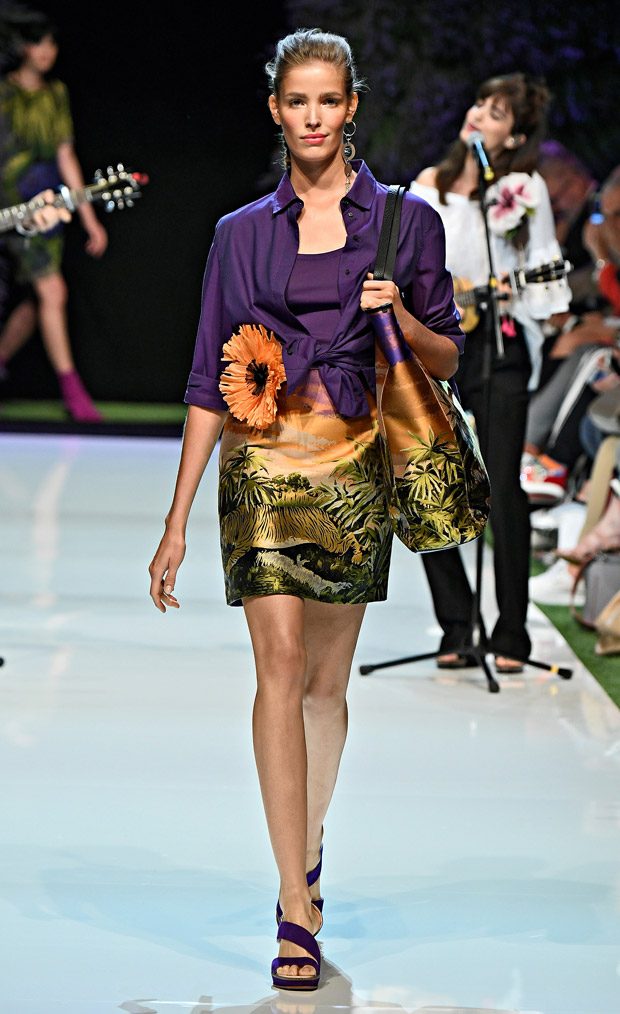 German traditional brand Marc Cain presented its Spring/ Summer 2018 collection titled "Private Garden" on the 4th of July 2017. As location, the offsite venue E- Werk in the heart of Berlin Mitte near Checkpoint Charlie, was chosen. The setting of the show was literally pictureque: a wall of lavender (that scent is heaven!) was placed at the begining of the runway, while spherical white pendant lights were hanging from the ceiling. That underlined the magic atmosphere of the show, we felt like sitting in our very own private garden. Summer time, and the living is easy. Another highlight of the show was the live music act: Lola Marsh, an Israeli newcomer duo, performed songs live on stage including their hit "Wishing girl". Summery, blithe, reckless.
Being significant for this collection is its summery mood that embodied pure joie de vivre. With all its striking, strong tones the full collection felt like a jollification. It was fresh, elegant, wearable. The looks are the perfect addition for any strong, modern womens' daily wardrobe. They can be worn at any age and for any occassion and due to their timeless character, they'll guide you a lifetime. Influences from the '70s and '80s are clearly visible within this collection, look at that scarlet red suit with a long blazer and emphasises shoulders. Needless to mention, that statement piece is one of our favourites from this collection. We cannot wait injecting that suit into our Spring/ Summer 2018 wardrobe. Simply smooth!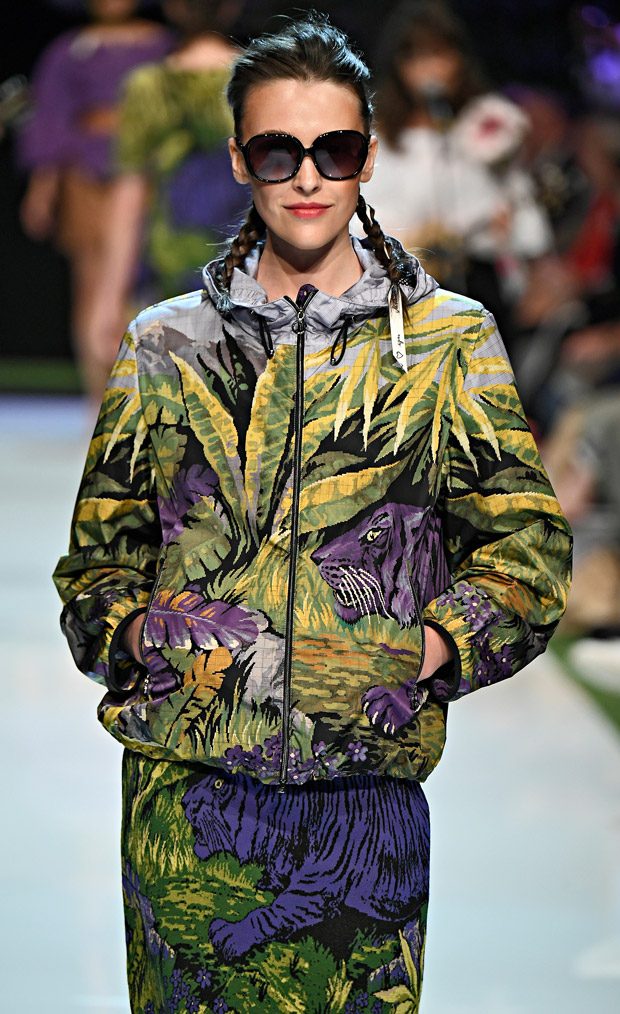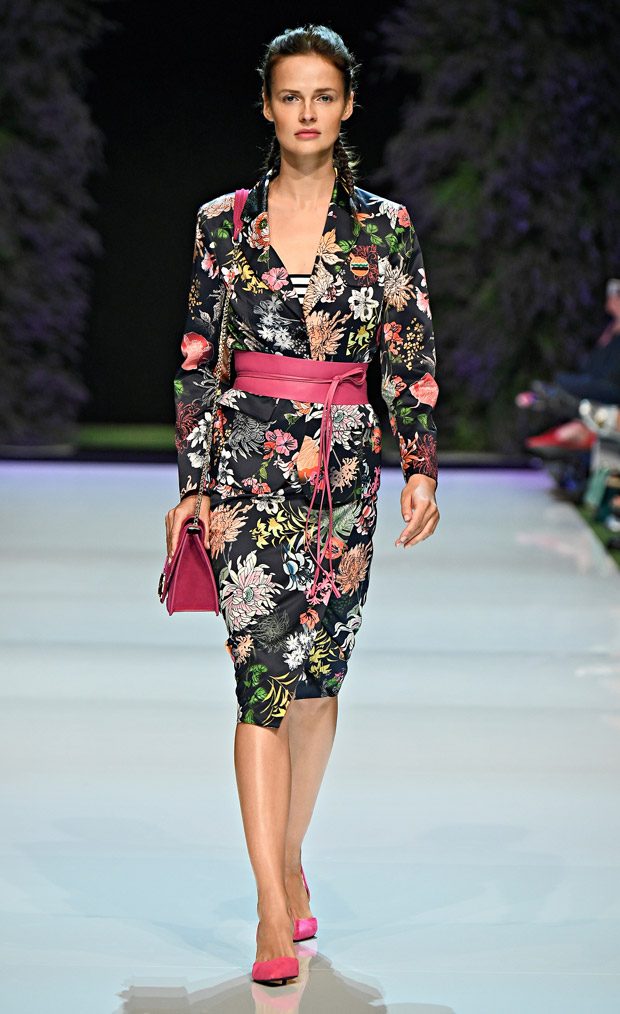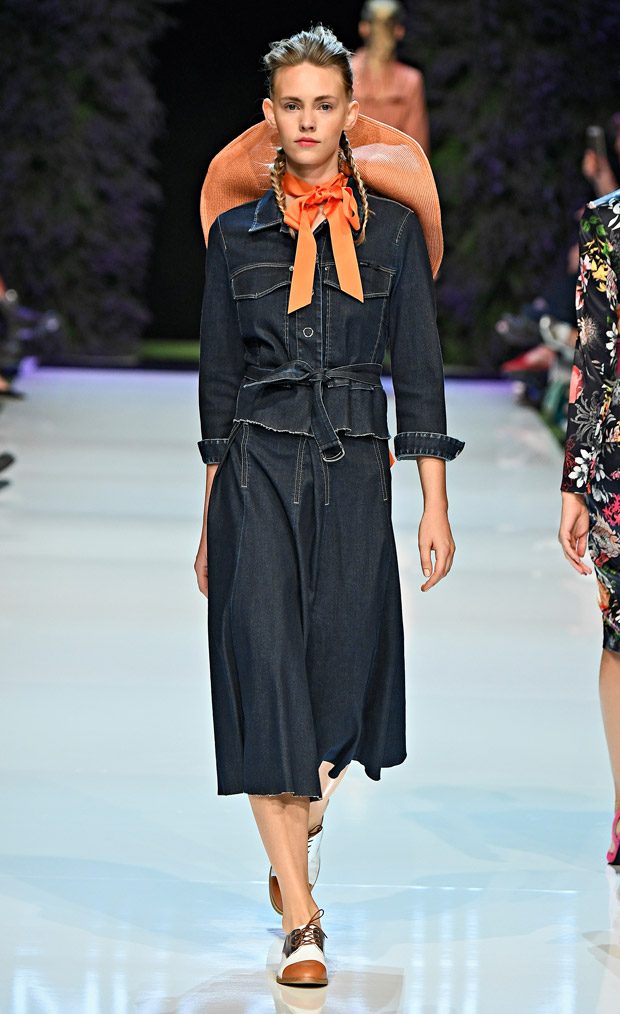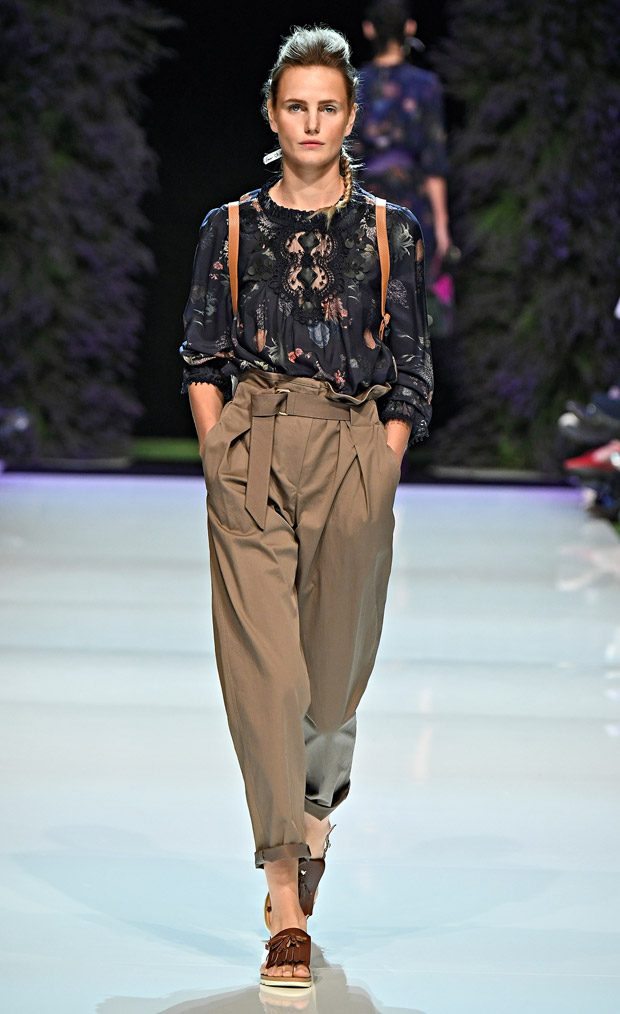 Colour- wise, a lot of strong, bright, vivid hues are applied, such as scarlet, lime, ruby, fresh raspberry, chartreuse, pineapple, sky blue, light turquoise, tangerine, lavender floral and purple. In addition to those striking, eye- popping hues, creme, night black and olive can be noticed. Thus, the overall image is a very summery, blithe one. Many tones are often paired in one look. Summery, sensual, smooth.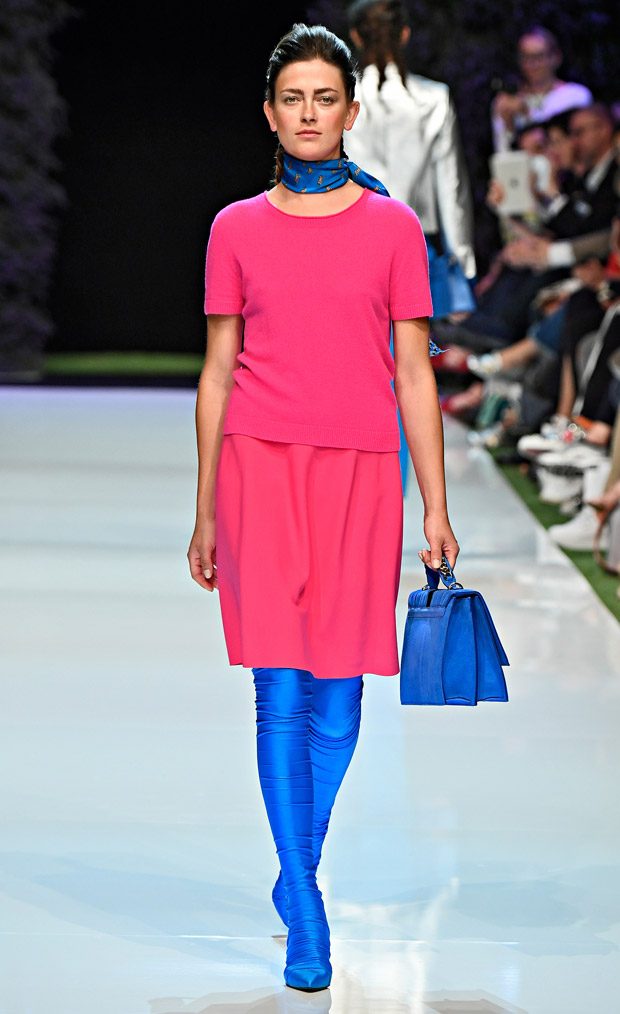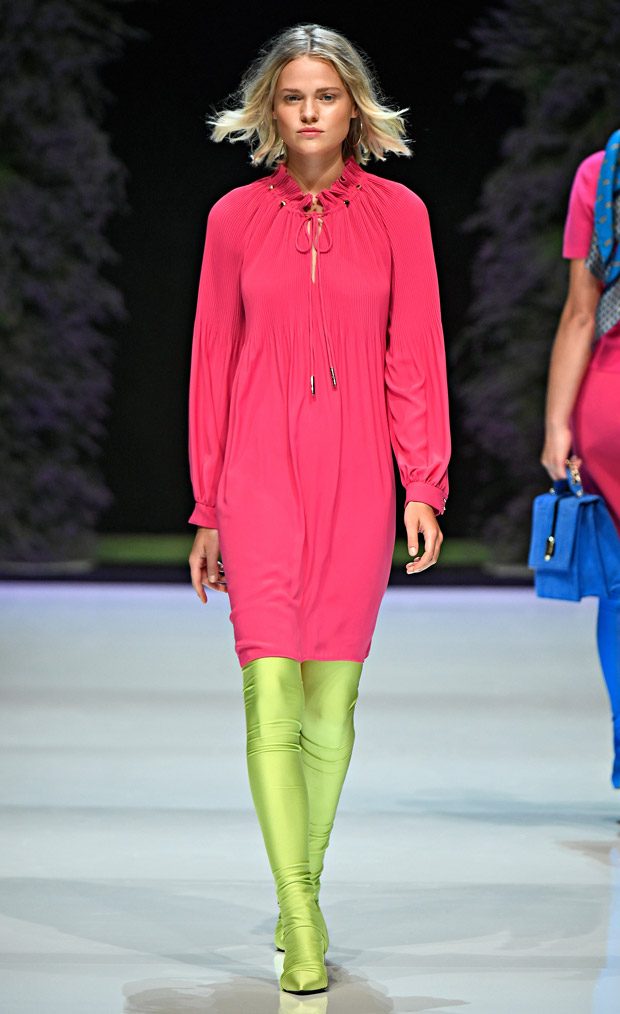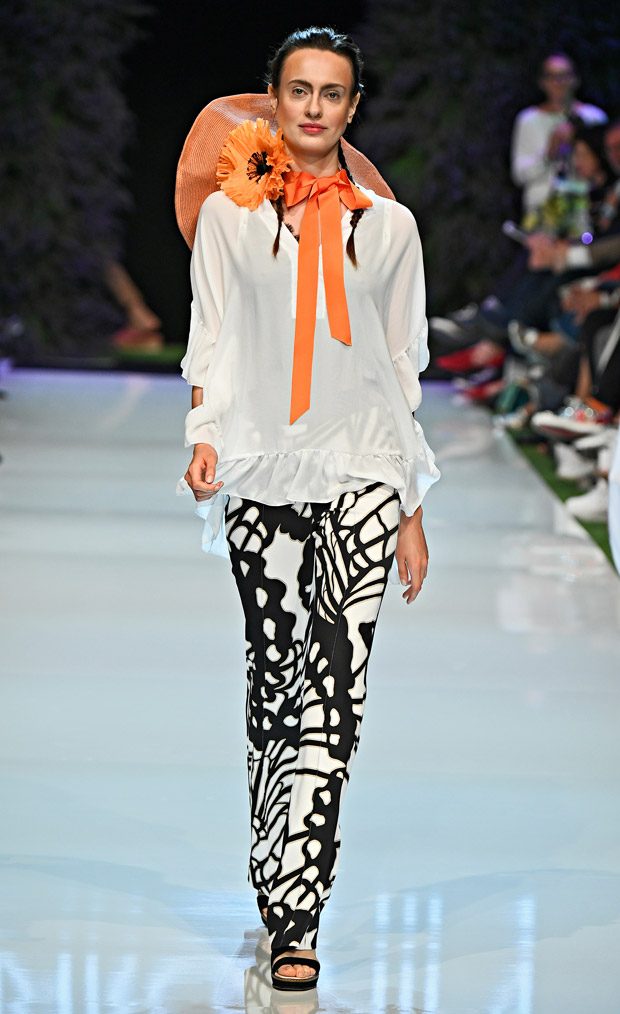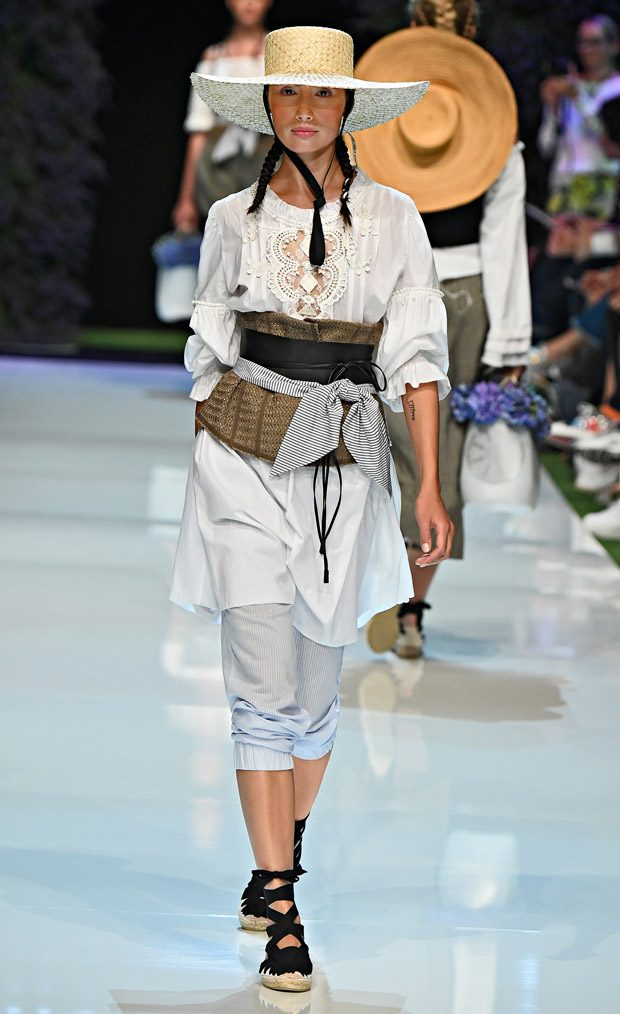 Print- wise, this collection invites us to discover the flora and fauna of an exotic garden. Wild tigers, flowers, palm trees, square prints, stripes- we name it, "Private Garden" shows it all. Contrary elements are harmoniously united in one look, for example a rough leather jacket is paired with a feminine, romantic lace dress. Flounces, ruffles, oversized hats, the braids of the models contribute to the very extraordinary charm of this collection. Absolutely astonishing!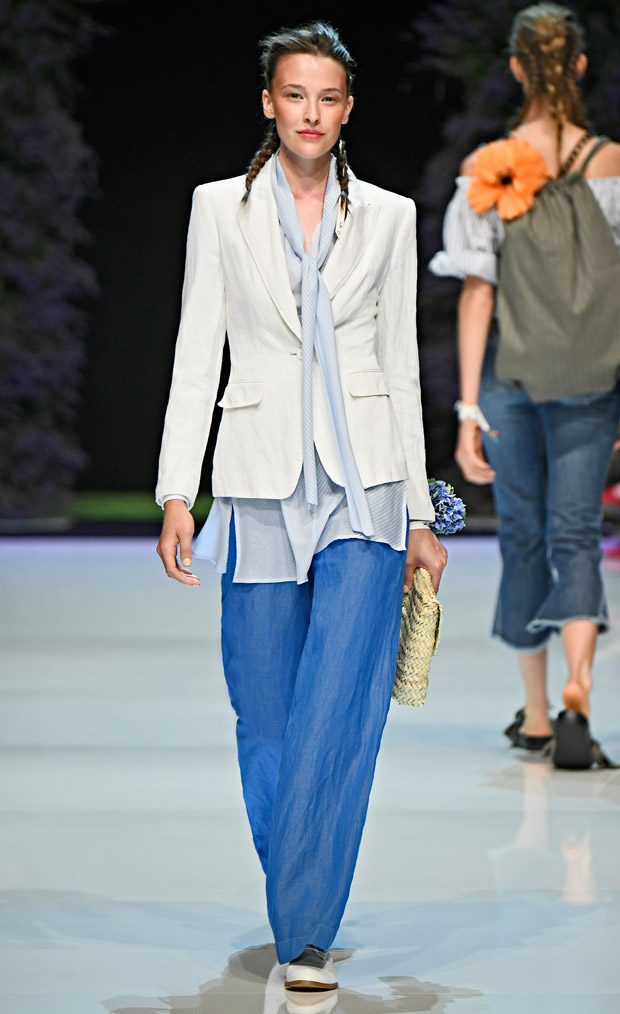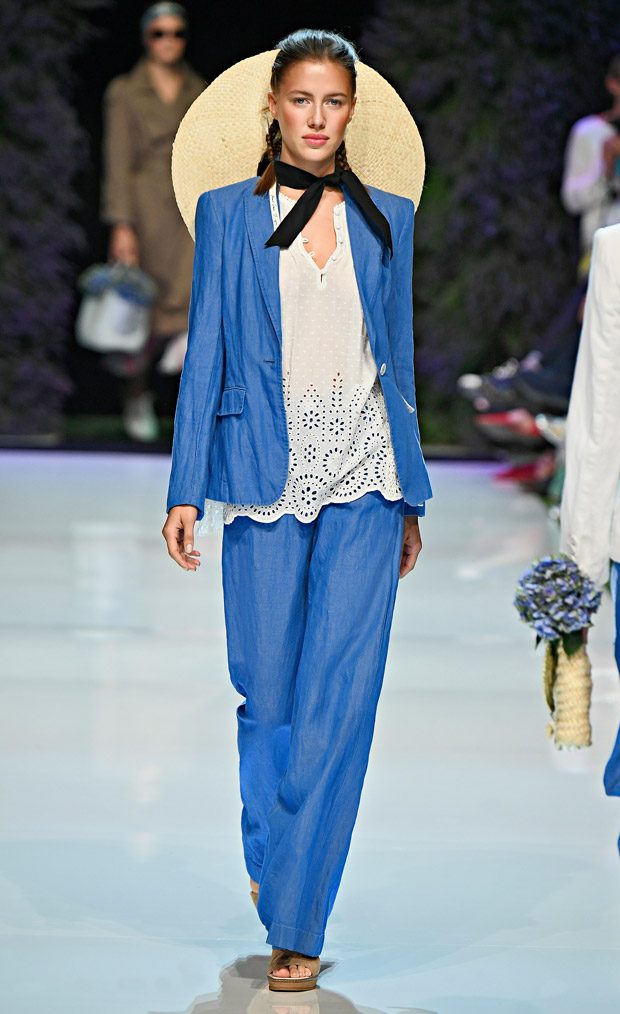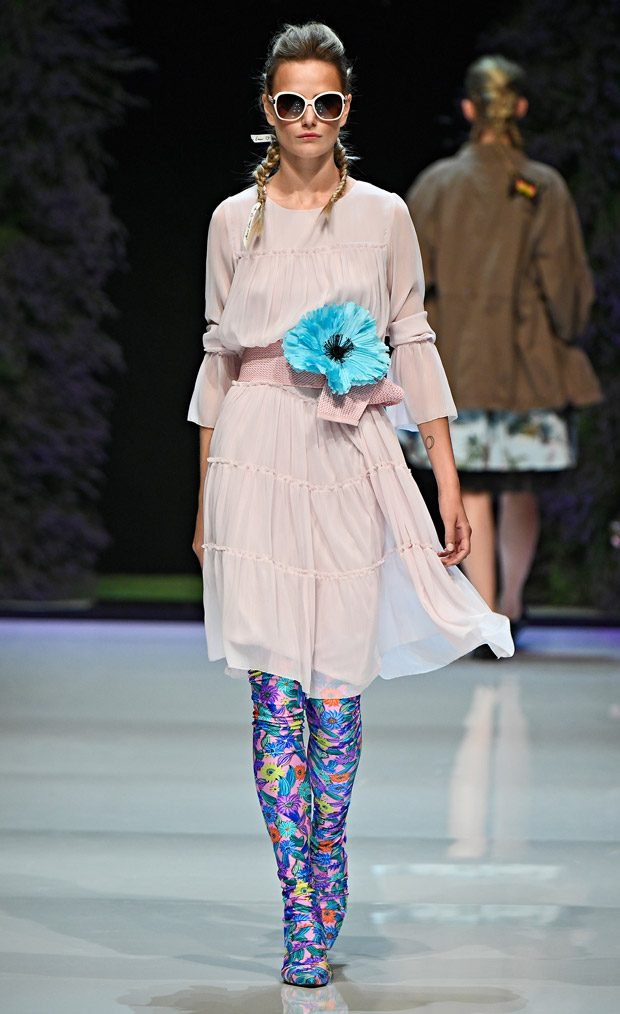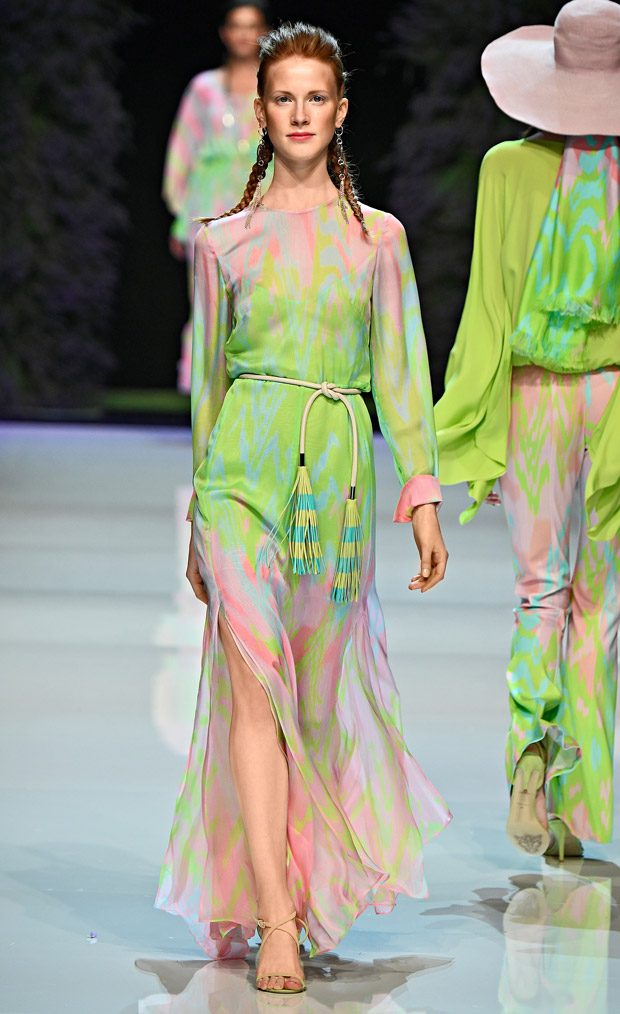 In addition to the braids of the models, the make- up is kept very fresh and natural. As perfect addition to the beauty looks, Marc Cain just launched its very own fragrances line "Marc Cain Mysteriously". Three different fragrances will be launched, all depicting the typical Marc Cain DNA. "With this exclusive range of fragrances, we are now looking to extend our large portfolio on the one hand and also appeal to our target groups on the other. Just like with our fashion collections, the focus is on the development of high- quality products that surprise and inspire," says Helmut Schlotterer, founder, owner and Chairman of the management board. As the title says, "Marc Cain Mysteriously" are fragrances for a mysterious, confident, passionate woman that knows what she wants in life and can achieve anything she wants to.
We left the show with countless inspirations and we will definitely keep an eye on Marc Cain, Marc Cain Mysteriously and its upcoming collections!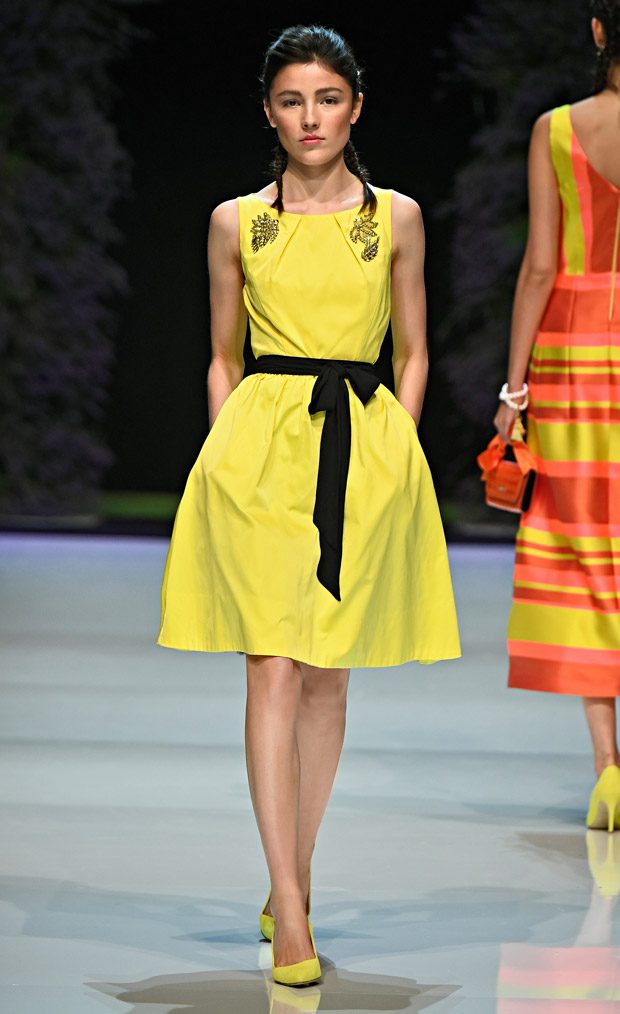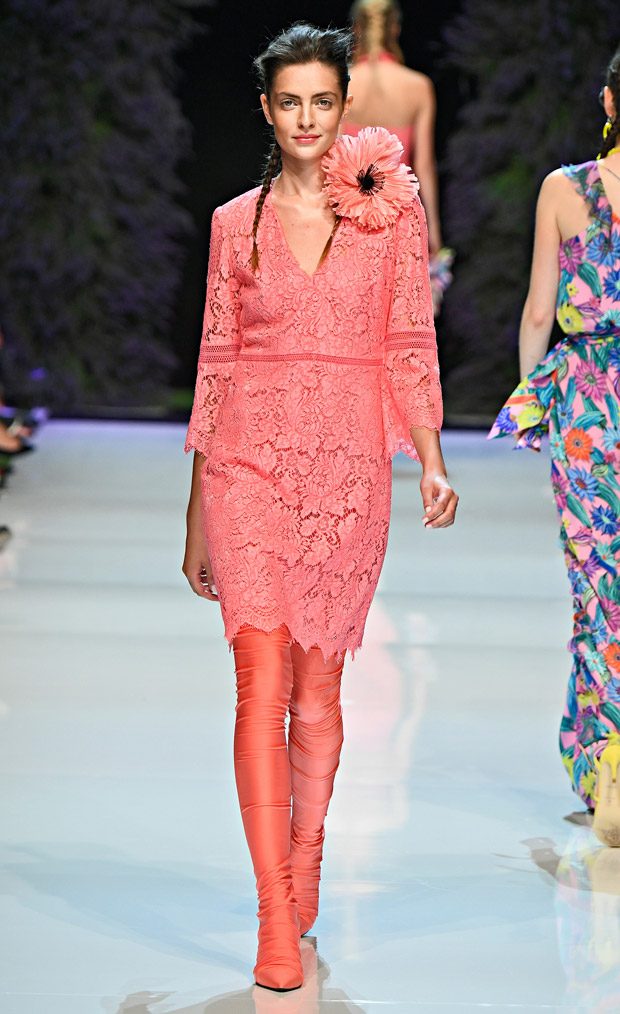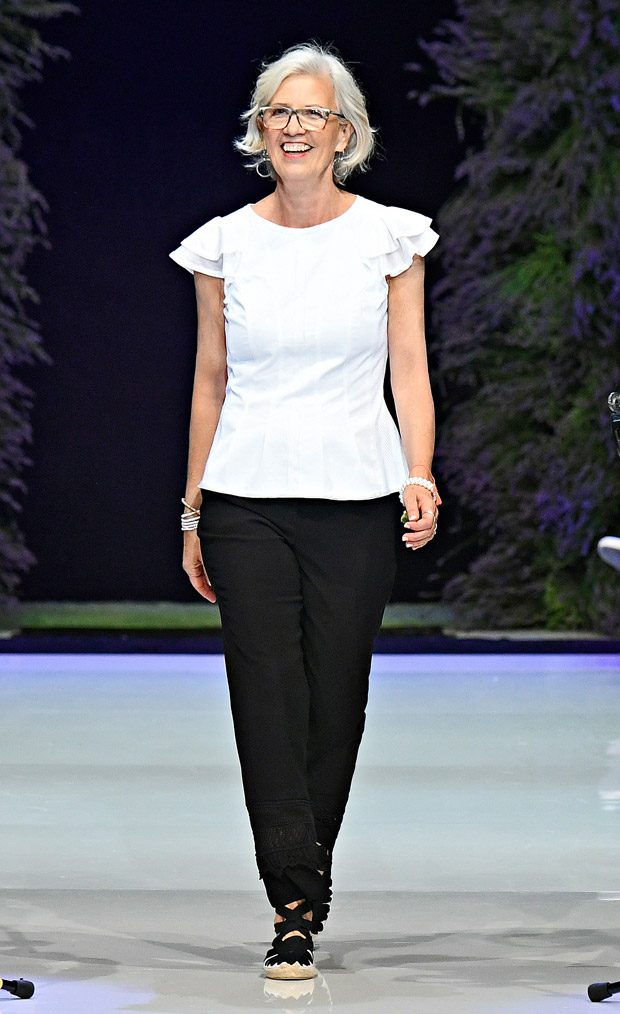 Picture Credit: Marc Cain GmbH, www.marc-cain.com
Review by Sussan Zeck for D'SCENE Magazine