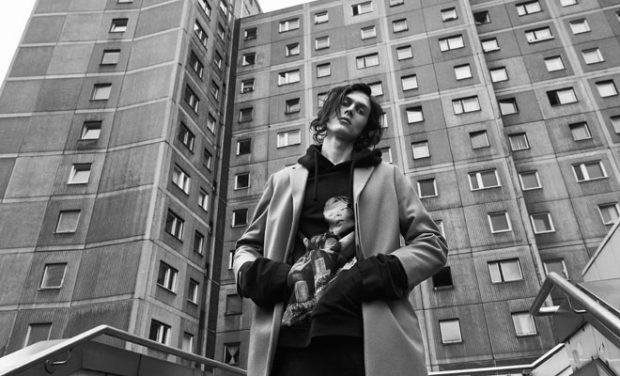 THE DESIGNERS RESHAPING THE MENSWEAR SCENE AND PUSHING FORWARD COME WITH A GENUINE UNDERSTANDING OF HOW MEN WANT TO DRESS.
What do young designers think men want today? Rebellion. It's a curt and quick answer, they do not care to expand on their decision, yet their designs make sense to the audience they are designing for. For at least four seasons in a row designers such as Gosha Rubchinskiy, Demna Gvasalia and his respective Vetements and Balenciaga labels have brought a surge of post-soviet influenced menswear to the stage. See a collection made up entirely of formal suiting, is becoming a rare occasion, albeit suiting where the usual hard lines and strong shapes dominated are now often replaced with seldom infusion of sweatpants, tracksuits and tights. There have been huge changes in men's fashion over the last two years, thanks in no small part to the fact that a changing economy has forced both men and women to reconsider what they want their wardrobe to look like. The sentiment of formality which is the core of men's fashion has shifted, perhaps even mutated. For a lot of men who traditionally have a bit of clarity in the way they dress, the runways are bringing in a bit of an awkward path, where taking on a relationship with a brand is not bringing a lot of reassurance.
Further analysis takes you to conclusion the menswear labels and their respective designers that are still keeping up with their relevance nowadays are the ones with the most poignant and strongest directive. The ones who manage to maintain enough of a commercial edge to actually have a dose of mainstream appeal, however at the same time are not afraid to reevaluate what men want. These houses look at the formality and ask how it was changed, when is the right time to make a change and whether or not anyone will care in the end.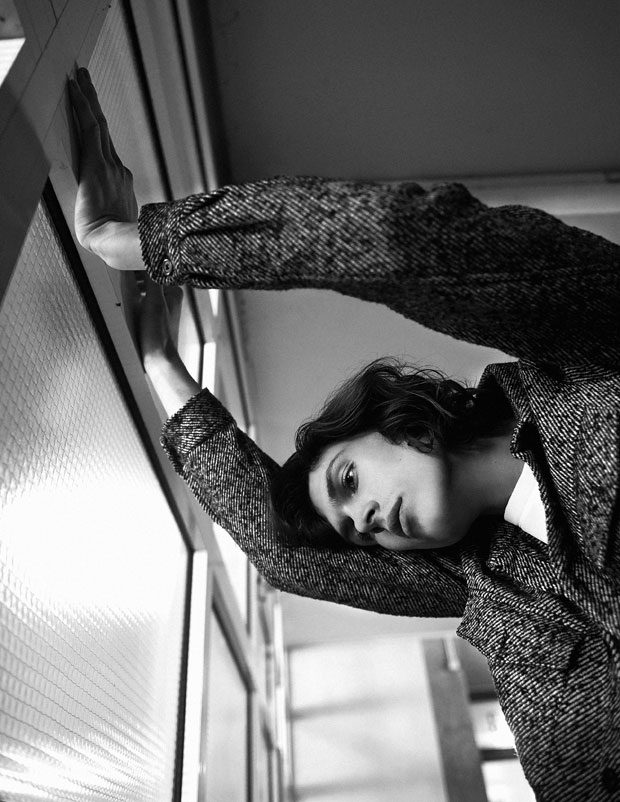 If you head to the street, not thinking about the fashion week month, formality still matters and for men it brings a blanket of security. However the dominating collections are today emphasizing the sentiment around counter culture and alienated youth. The post soviet idea perhaps thanks to the two designers already mentioned and their stylist companions has become the new 'hip hop' influence of the mainstream. The alienated East European youth, their militaristic tendencies and alternative music references gave birth to street cast like models nodding to the subcultural. Today, in thanks to the fast fashion which indeed is the disposable fashion of the century, you will find a cotton t-shirt proudly hanging on the hangers of every top brand, from the likes of Gucci to Dior who have all made the T part of their main runway looks and top selling items. Let's not have any delusions, these Walmart Value pieces come as the elite's version of rebellion, since this bold cotton gesture of roughly 600 dollars a piece can't be afforded by the youth modelling the same.
So what about these big shots? The luxury brands who create their empires on old fashioned formal wear and suiting, whether its the British Savile Row or Italian traditional craftsmanship. Are their formal suits still relevant? Gucci for example who morphed their suits with sex and ambition during the era's of Tom Ford and Frida Giannini only to replace them with intricate, yet dreamy and often excessive vision of Alessandro Michele. Are these beyond colourful prints and patterns showing the big brands do not need formality? And if so do they think the redefinition of formal does not come in a shape of a suit? While the younger customers are entirely fascinated by the new Michele who then only days ago ended up honoring Dapper Dan, the ultimate bootlagger. It is hard to see these pieces even after two years replicated into the formalwear directly of the runway, nor are they affordable but excessively young generation fascinated by the same. Even tho the pieces are not entirely onto the backs of young customers, the mentioned fashion empire is showing signs of massive profits. But if it comes to cutting costs and making a profit, making sweatpant is much cheaper than creating a tailored trouser, especially when you can attach the same price tag.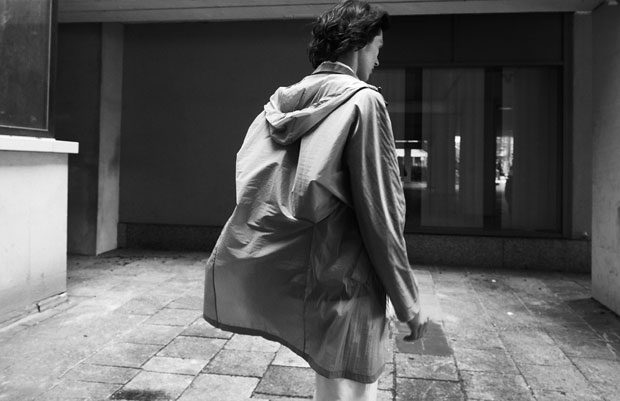 Today's fashion scene in Milan, the undisputed capital of menswear represents polarised approaches to men's design, yet both formal and the unconventional found the space to lead in their respective markets. But will brands such as Vetements and Gosha Rubchinskiy and many more grow into suits, which makes sense or simply dissolve as their post-soviet vision of a rebel get's old. For houses such as Zegna and even the often alternative Prada, championing suit formality makes a lot of sense. However what about the young designers at the start of their careers, who don't have their long traditions to embrace while creating the new collections.
The new line up taking on the culture that devours so much of innovative design, and brings it the power and life, is at the same time forgetting any sense of integrity and in the long run would find itself lost without discovering how to deliver some well made thought out clothes. Their ability to speak to a customer rather than just knocking off an IKEA bag, and make things which look good in an editorial is morphing their creative appeal into a new wave of formalwear. The now seasoned new wave of designers, are interesting to watch in this specific moment which is to show whether their brands are built from scratch as a business, which would secure them longevity or they are on a dwindling path. For a fashion's business perspective this will mean branching into other fields, perhaps an overpriced Vetments x Eastpak (selling from 800 dollars a piece and up) is a sign of things to come, signalling a form of success. Yet branching into domains such as fragrances and accessories are a strong sign of a rising fashion kingdom.
With everybody copying each others work there are many points where maybe the strong new wave and the mainstream can find a common language. Since let's not forget men want to invest in quality, opposite to the extravagantly screaming indulgence. People might wear a suit one day and a t-shirt the next, it is far less about uniform and far more about to do what a piece of clothing represents.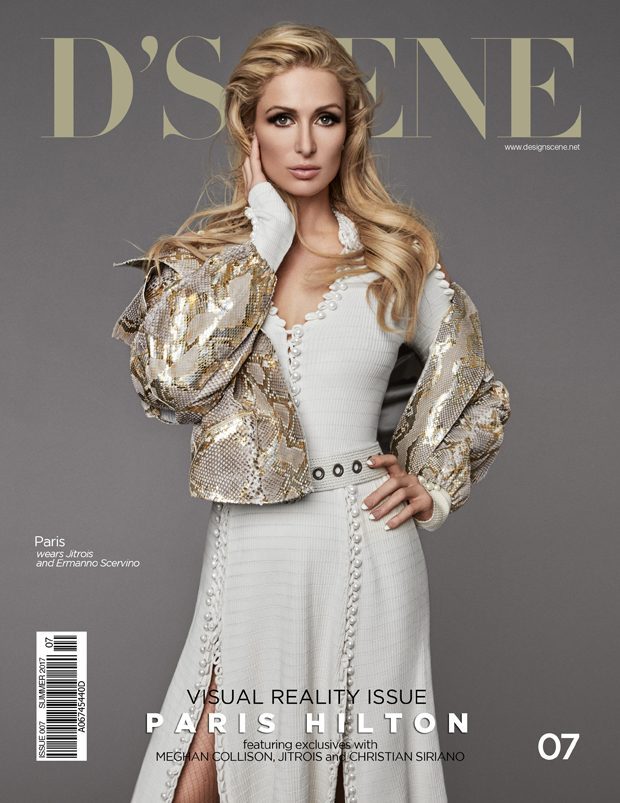 Words by ZARKO DAVINIC, photos by TOBIAS WIRTH, styling FABIANA VARDARO at BASICS BERLIN, hair and makeup BERENICE AMMANN, model: JOHN CLEWORTH at PMA MODELS, assistant SIMONE GALSTAUN. Article originally published in D'SCENE Magazine Issue 07, photos available in D'SCENE 007 and full shoot in MMSCENE Issue 016.